VPS SERVER NETWORK THROUGH GLOBAL DCs
We pledge ourselves to provide high quality service and assistance to each of our customers. Our unique IT team is unbelievably friendly and can help you grow your business every step of the way. In order to provide you with personalized support, we expertly combine our services so that you only get what you need and want. We begin with a careful study of what is needed for your business to thrive so we can guarantee that our products fit in perfectly for you. Deploy your services on one of the most advanced networks worldwide, complete with Anycast support and enterprise DDoS protection.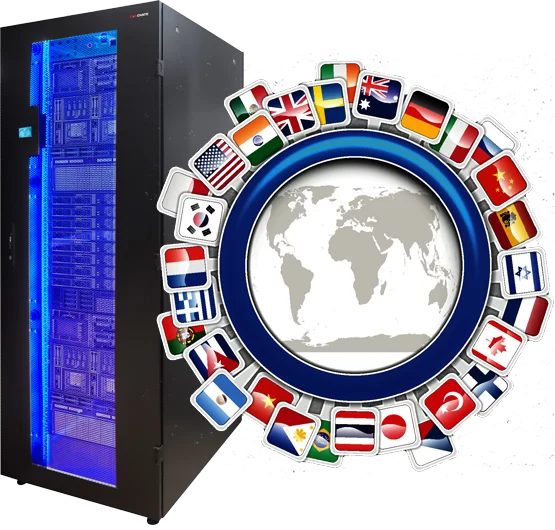 Lowest Latency
Main goal to launch this website is to propose quality web hosting services with fastest loading, reliable dependency and lowest latency, all in the lowest possible price with best SLA. First of all, you have to decide your place of marketing or work, later narrow down your destination and find below all points of being online. Our suggestion is to start with a virtual private server initially to avail maximum benefits, later you can shift to a dedicated server.
Swift ISP Carriers
Most of our adopted internet providers, backed our servers for jointing them with world internet has highest level of reputation with reliable internet provisioning. Normally, every dedicated machine is connected through 100 MBPs port but in few data centers, it is lower due to heavy bandwidth prices whereas on some places it is more than 100Mbps due to cheap price. Moreover, Our DCs offer clean IPN and ranges to start your online business without being black listed on the first stage.
Asian Continent IPv4 testing locations
We have selected most asked and renowned counties from Asian Continent for offering virtualization, Cloud, Shared and Dedicated hosting services so before placing your order, you can select any available location in Asia, check the specific country's IPv4 for testing Latency, Ping and suitability.
IPv4 Ranges for Europe, Africa, Australia and America
We have mentioned all available IPv4 ranges from available data centers in Europe, Africa, Australia and America continants which ar ephysically belong to different data center hosted in various countries of afforsaid continants. It is listed so that you can check and verify the terriotiory where IP belongs and to test the latancy and ping before placing any specific location order.
Johannesburg South Africa