VPS Server Nigeria
Nigeria is one of the famous and prominent country in Africa with a population of 207 million and literacy rate of 62% and a good tendency to absorb upgraded technological environment. It is always worth to target such market using most available advanced manners so for having a good worth in African continent through online medium, the first thing considerable is the location of your server. If you are targeting Nigerian customers, then you will want to host your website or projects in Nigeria. This will ensure that your online products or services load quickly for your customers and that they have a great experience using it. Another important factor to consider is the cost of hosting in Nigeria. While the rates of hosting may be higher than in other countries, it is important to remember that the potential customer base in Nigeria is much larger. Additionally, the cost of bandwidth and electricity in Nigeria is lower than in many Western countries, making it a more affordable option for businesses. There is no one-size-fits-all answer to this question, as the best way to target a local audience will vary depending on the specific country or region. However, some ways to target a local audience include using local data centers, translating content into the local language, and using local marketing campaigns. Lastly, Nigerian VPS hosting is also the perfect solution for businesses who want to break into the African market.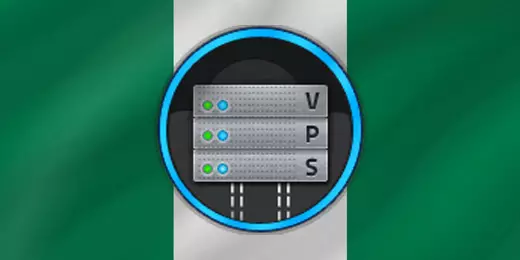 KVM - Kernel based Virtual Machines
Higher level SSH / RDP Access
Advanced Tier III DC
Less Loaded 10-20 Mpbs connection
Angola Cabels as ISP
Lagos based DC
Surf quickly and Securely in Africa
Powerfull Hardware
Own Licensed Windows and Linux OS
Nigeria VPS Plans
All our Cloud VPS plans are crafted, keeping in view different kind of needs as well as the use cases and these are highly flexible, allowing you customize things up to certain level in respect to RAM, CPU and Storage as your needs change. You can also select the operating system of your choice - CentOS, Ubuntu, Debian, Fedora and Windows Server 2012 R2 and 2016 unlicensed. Moreover, we ensure the best competitive prices for each published resource in a ready made package.
Processors
RAM
Disk
Bandwidth
OS
Price
01
1 GB
25 GB
250 GB

$39

/ Month
Order Now
02
2 GB
50 GB
500 GB

$79

/ Month
Order Now
02
3.5 GB
100 GB
1 TB

$99

/ Month
Order Now
04
4 GB
150 GB
1.5 TB

$163

/ Month
Order Now
04
8 GB
200 GB
2 TB

$199

/ Month
Order Now
08
16 GB
400 GB
4 TB

$339

/ Month
Order Now
---
More Locations for African VPS
For your connivance and craze to spread your business throughout African continent, we have all prominent location with datacenter availability which can work for you to be finalist and all in one in your trade for this region. Purpose to showcase these other near by destination can also work if a specific point is not giving you your desired results.

Egypt Virtual Cloud
Process Now fromUSD.29/mo

VPS in South African
Buy from USD.21/mo

Kenya VPS Servers
Order Now from USD.38/mo
Dedicated Server Hosting Egypt
In case you need heavy amount of resources or expecting a vast online traffic, we can offer Egyptian Datacenter facilities to host your server and applications. This will ensure better performance for your website or application, as well as provide you with a more reliable and secure hosting environment with your desired maximal resources.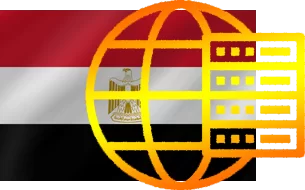 Best Nigeria Virtual Server Provider
When choosing a web host, it is important to consider not only the cost but also the features offered. Many hosts offer a wide range of features, including domain registration, web design services, e-commerce support, and more. It is important to find a host that offers all of the features you need to run your business successfully. There are currently very few Nigeria VPS Server Hosting providers in the market. You can choose anyone of them, but we advise, choose wisely as it is necessary to have reliable and experienced company with a proven track record. Here we offer high-quality services at affordable rates along with a long and trusted virtualization record of decades. A VPS is a great way to outsource your hosting needs. It will permit you to boost your products and services for this particular market though you will physically be away. All Nigerian Virtual Server whether those are with Linux or Windows operating systems, will be delivered with super user as Administrator for Windows and root for Linux. Latency is the delay in time between when a signal is sent and when it is received. This delay can be caused by a number of things, such as distance, the quality of the connection, and the type of equipment being used. In general, the greater the distance between two points, the longer the latency will be. Similarly, if there is a lot of congestion on a network, or if the equipment being used is not very fast, latency will be increased. Page loading time is how long it takes for a web page to be displayed after clicking on a link. This time can be affected by many different factors, such as the speed of the server where the page is hosted, the speed of the user's internet connection, and the size of the page itself. Generally speaking, pages that are larger and have more content will take longer to load than pages that are smaller and simpler. Keeping in view all these important facts, All VPS Server from Nigeria will be provisioned for lowest latency, high speed loading, fast data transfer due to our KVM virtualization, SSD storage, maximal internet port and best networking.
Corporate Hardware
We rely only on the stat of the art equipment which gives you the benefits of both worlds: A single physical server that acts like multiple servers, each with its own configuration, disk space, memory and CPU and specified bandwidth
KVM Virtualization
For high stability, security and performance, we depend upon kernel based virtual machine. Though OpenVZ technique is cheap and fine too for Linux operating system but due to our approach towards best standards we only work through KVM.
No Exaggeration
To maintain our level of quality, we do not compromise on anything, consider not high margins but infect we deliver what is mentioned and what will you order so in case you will find yourself out of resources, you must have to upgrade them.
Maximize your Experience
To have enormous control and grip on your machine's resources as well as easiest management, you can adopt some value-added options which are very popular in market and helps you to get maximum out of your machine. There are situations when only simple provisioning is not enough due to your need or style of management so we have all out of the box which can assist you in the way of conveniently using your obtained virtual container. Before checkout or at any stage of usage, you can include most of in house cheap licenses and other commodities though feel yourself free if you need anything other than available as third party addon.
Lagos VM Extras
Available Addons
Windows Server 2012R2 and 2016
cPanle / WHM Licenses
Plesk Obsidian
Management
---
Nigerian VPS FAQ:
Tier III Datacenter is located in Nigerian stat of Lagos with postal code: 102103, having ISP information as Vidolu Group Pty Ltd.
CentOS, Debian and Ubuntu are the basic Linux operating systems available in console whereas Windows 2012R2 and 2016 with no license can be installed without any additional cost.
Once we receive order and payment, it did not take more than 12 hours but most of the time you will obtain credentials quite instantly.
Yes, of course, you can upgrade or downgrade at any time without losing your data, simply order for it and we will process it instantly.
Due to high bandwidth and internet costs in this part of the world, we are currently making servers live on 10-20 Mbps port.
---
Still Curious and Un-Answered?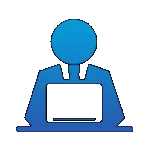 ---