VPS Server Hosting North Macedonia
Intel® Ethernet Network adapters
Fastest Intel® Server Processors
Experience the benefits of North Macedonia VPS Hosting, where we prioritize affordability without compromising on performance. With minimal latency and ping times, our servers ensure a seamless online performance. With a robust 2 Gbps internet port and enormous traffic allocation as per your selected plan, you can confidently handle your online operations. Our advanced KVM Virtualization supports both Linux and Windows OS, providing you with flexibility and compatibility. Your data is secured in the Skopje Tier III Datacenter, while fast loading times make our hosting solution perfect for VPN Proxy or Web Server applications. Benefit from instant provisioning, top-tier customer support, and a virtualized infrastructure powered by lightning-fast dedicated servers, all designed to deliver top-quality services to meet your hosting needs.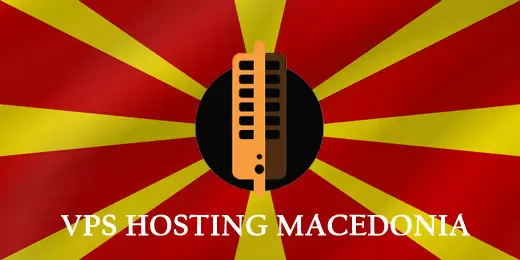 Cheapest North Macedonia VPS Plans
We understand that every budget matters, and that's why we are proud to offer our Low cost North Macedonia VPS Plans. These plans are meticulously designed to provide you with cost-effective hosting solutions without compromising on performance and reliability with a distinction of various resources are packed in each. Explore our Low Budget VPS Plans today and embark on a journey of affordable yet dependable hosting services.
CPU Cores
RAM
Storage
Bandwidth
Port
OS
Price
01
1 GB
15 GB SSD
1 TB
2 Gbps

$14.99

/ Month
Order Now
01
2 GB
20 GB SSD
2 TB
2 Gbps

$22.99

/ Month
Order Now
02
4 GB
45 GB SSD
4 TB
2 Gbps

$35.99

/ Month
Order Now
02
6 GB
75 GB SSD
6 TB
2 Gbps

$47.99

/ Month
Order Now
02
8 GB
100 GB SSD
10 TB
2 Gbps

$69.99

/ Month
Order Now
04
8 GB
100 GB SSD
10 TB
2 Gbps

$109.99

/ Month
Order Now
---
Nearby Dedicated Servers
Looking for an online experience that grants you maximum freedom and peace of mind, free from concerns about resource limitations? Consider our full-fledged dedicated servers, physically situated in a top-tier Turkish Datacenter. These servers provide you with near-identical ping and latency, ensuring a seamless online experience. What's more, we are committed to offer you the most competitive prices available in the market.