New Zealand based VPS Hosting
New Zealand is an island consists of migrants, mostly from Europe, Asia and few from rest of the world. People are energetic with great know how with IT infrastructure. That is why many local and international brands affirm their existence in this big island. Keeping in view today's humanity structure, necessities and importance of internet for facilitating and boosting ones business in this region, the best idea is to make a business portal online where Kiwis can book their orders. So to acquire this goal one must have a domain name or an app to run, and now the thing where to host that domain or app. Vendors, who are still unaware from the legitimacy of SEO or user experience, still conducting their online business show in shared hosting parameters and they never take care of location. On the other hand, leaders and updated people launch their website or apps through a New Zealand based VPS Server. It is because it offer lowest latency throughout New Zealand and Australia..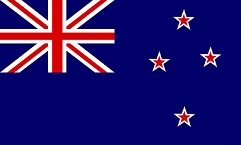 Ddos Protection
Standby Internet Connections
24*7 Support
Low Latency
Server Secure Layers
Multiple Access
New Zealand Location Servers
Easy Startup
Cheap Price
Steps involved for ordering a package
Today just one click will allow you to buy and lease whatever readymade package you want to select and configure. Click or sign in to your kit's payment zone. Various preferred forms of payment are included for your convenience at checkout. usually server provisioning or delivery time is from 6-24 hours so after payment please stay calm, you will get credentials once it will be installed and ready to drive.
---
VPS Packages
We have designed several affordable and reliable plans, most of paid addons are already included as default.
CPU Model
ECC Memory
SSD Storage
Bandwidth
Price
4x 3.2 GHz Intel® Xeon E3 1225
16 GB
2x 128 GB
5 TB

$99

/ Month
Order Now
4x 3.2 GHz Intel® Xeon E3 1225
32 GB
2x 256 GB
10 TB

$149

/ Month
Order Now
4x 3.2 GHz Intel® Xeon E3 1245
32 GB
2x 512 GB
15 TB

$199

/ Month
Order Now
4x 3.6 GHz Intel® Xeon E5 1620
64 GB
4x 512 GB
20 TB

$299

/ Month
Order Now
6x 3.2 GHz Intel® Xeon E5 1650
128 GB
4x 512 GB
30 TB

$399

/ Month
Order Now
6x 3.2 GHz Intel® Xeon E5 1650
256 GB
4x 512 GB
40 TB

$499

/ Month
Order Now
---
Cheap Virtual Private Servers in Auckland
If you are looking for efficient, high profiled and low cost virtual private server hosted through Auckland's based data center then your journey must be ended at this point because we are in this field since last 13 years. Multinational and technical specific expertise are witnessed by us which has filled us with the quality to ensure the precise, reliable and secure Virtualization in the least possible price. Whether you need SSD of ddos protected instance or totally customized nodes, we have best experience in each. You can buy a vps with all Linux based flavors as well as Windows data center OS. These are equally good for a remote desktop connection, VPN, web server, apps or ecommerce purposes. Mostly the power of each cup instance would be equal to 2.4Ghz but it can vary, depends upon the time and availability of dedicated machines and its specification. All offered packages are with no management included which does mean that we will be responsible for uptime, reboots and re-install only, rest about handling, managing and securing your computer would be your liability though you can order management too which will allow you to emphasize only on developing your business.
Best New Zealand VPS Servers
All offered instances will be provisioned with OpenVZ virtualization as default though. As custom solution, you can inquire for Xen or KVM virtualization too. You can control and manage your dedicated machines through available client area. As there are various virtualization plans being offered in both Linux and Windows so you can pick one, basic business techniques if you are scanning for a financially savvy plan for your medium or little undertaking. We have vigorous administrations. Linux/Windows OS and Wide Bandwidth, contingent upon your standards, are lovely CPU hubs or expansive drives. Our provisioned virtual servers are accessible from New Zealand effectively and viably from all over the world at modest and lowest costs. The best and distinctive part of our company is that you can acquire a basic node for browsing through rdp or to make it a VPN and at the same time can enjoy the unlimited amount of bandwidth whereas lowest latency with fastest app or web loading for your customers will be a guarantee of increased sales.
Quality Resources
With many years of hosting practice, we got the ability to handled dedicated hosting extremely stable because we have qualified technical force as well as high quality hardware.
Backup & Uptime
We know that if the network or hardware get corrupted or under attack there could be down time. For this type of situation our strategy of networking and firm layer of security assure you availability of services.
Security Plans
We manages best security measure for our best clients. We have next generation firewalls, intrusion prevention, web apps defense, DDoS safety, malware and virus prevention.
Cost Price
Unlike other local companies, we do not work for commissions but the main emphasize of our whole body structure is to provide unbeatable services in cost price or with little margins.
Technical Support
The technical support we provide to our customers is always available. We have a specialized IT department to deliver communications solutions by technology. They have the experience and can effectively solve any problem.
Tier III DC
While being partners, you must be proud that your hosting infrastructure is being cared under a mature and fully equipped data center which can handle your customizations and can be Helpfull at the time of need.
Addons Features
Our Company gives you the opportunity to demand some unique "Addons" Feature to add to your hosting package. You can attain maximum specifications with minimum pricing. We have about all elements available, from extra IPs to bandwidth and from variety of operating systems to paid genuine control panel's licenses.
Web Hosting Upgrades

| Upgrade | Price |
| --- | --- |
| 10 Hosted Domains | $2.50 / Month |
| 25 GB NVMe SSD Storage | $6.00 / Month |
| 200 GB Premium Bandwidth | $8.00 / Month |
| 1 Dedicated IP Address | $3.50 / Month |
---
Frequently Asked Questions:
Q: What software can I install on New Zealand VPS?
Ans: You get the full access to the VPS Server UAE. You are also eligible to run any software that is compliant with the platform and according to your needs.
Q: Can I have WordPress on VPS hosting?
Ans: Yes, WordPress functions admirably in many VPS facilitating conditions, and many are explicitly arranged to make it simple to introduce and arrangement a WordPress site.
Q: What kind of Servers do you use? Besides, shouldn't something be said about move speed?
Ans: All PC structures are custom-develop giving improved degrees of control, flexibility and the ability to remotely imagine and resolve issues before they impact your administration.
Q: How would we be able to oversee out facilitating account?
Ans: Every committed or VPS are constrained by a device called a virtualization board, Control Panel. This device enables you to restart all VPS or separate administrations like HTTP, MySQL, and so forth., to screen and deal with every single running procedure and to screen the framework assets expended and accessible. We give Cpanel and Plesk choices to our windows and Linux customers .
Q: What is distinction among Windows and Linux facilitating?
Ans: Two kinds of working frameworks are Linux and Windows. Linux is the most ordinarily conveyed webserver working framework. At the point when Linux-based facilitating is progressively normal, website specialists envision greater usefulness. However, Ubuntu is the favored decision, except if you have sites that need explicit Windows applications.
Q: Could my facilitating arrangement for Linux Reseller update if vital?
Ans: Sure, You could overhaul your Web Hosting Plan as needs be as your organization needs to grow. To choose an update, the value distinction of the facilitating plan must be paid.
---
Any Query?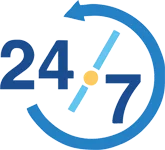 ---
Terms and Services
You are not allowed to use our VPS servers for any kind of illegal use. We are very strict for this harmful uses and utilization, We advised to you must read our terms and conditions before placing an order.