New Zealand VPS Server Hosting
New Zealand is an island consists of migrants, mostly from Europe, Asia and few from rest of the world. People are energetic with great know how with IT infrastructure. That is why many local and international brands affirm their existence in this big island. Keeping in view today's humanity structure, necessities and importance of internet for facilitating and boosting one's business in this region, the best idea is to make a business portal online where Kiwis can book their orders. So, to acquire this goal one must have a domain name or an app to run, and now the thing where to host that domain or app. Vendors, who are still unaware from the legitimacy of SEO or user experience, still conducting their online business show in shared hosting parameters and they never take care of location. On the other hand, leaders and updated people launch their website or apps through a New Zealand based VPS Server. Our virtualization structure is based on mighty servers, connected through multiple internet carriers of 1Gbit capacity, along with SSD storage for fastest speed on the go. To come in for low Australian Continent's latency, quick loading, quality big resources, best support, free hand usability and lowest costs, inquire our Virtual Private Servers located in Auckland's Tier II facilitated data centers.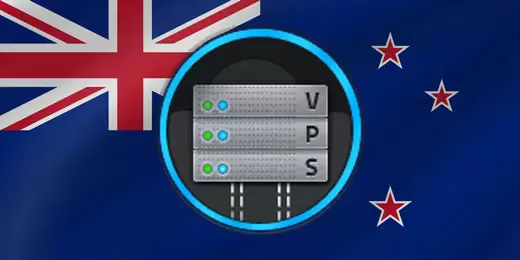 Proxy and VPN
SSD
LXC / Linux | KVM / Windows
Low Latency
1 Gbit Network
Devoli, Vibe and Vetta Carriers
Auckland City Center DC
Quick Provisioning
Cheap Priced
NZ VPS Packages and Pricing
As per community requirements, whether there is an individual, a corporate company or even a reseller, our ultimate NZ based VM plans are ready. You can find a clear differentiation between each tiered package come from low to high resources in respect of RAM, Bandwidth, Space and cores. Also, you have a readymade freedom of selection from numerous default operating systems to operate your scripts, platforms and whatever the purpose for which you will buy our industry's cheap priced instances.
CPU Core(s)
Memory
Storage
Bandwidth
OS
Price
01
512 MB
30 GB SSD
200 GB / 100 Mbps

$21

/ Month
Order Now
02
1 GB
50 GB SSD
400 GB / 100 Mbps

$35

/ Month
Order Now
04
2 GB
100 GB SSD
800 GB / 100 Mbps

$60

/ Month
Order Now
06
4 GB
150 GB SSD
1200 GB / 100 Mbps

$109

/ Month
Order Now
02
2 GB
40 GB
Unlimited

$149

/ Month
Order Now
04
6 GB
100 GB
Unlimited

$209

/ Month
Order Now
---
Best Dedicated Server in New Zealand
No need to be worry if you are out of resources with a higher plan of virtual nodes, buy a secure dedicated machine, full of resources to utter your needs under same part of earth.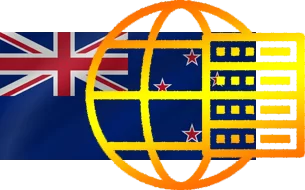 Cheap Virtual Private Servers in Auckland
Virtual Machine is an effective way to keep costs down if you're still trying to grow and scale your business. While you won't get the suite of features and tools you would on pricier plans, with the right provider you can get what you need to make it work. Luckily, there are a modest bunch of well-known and respectable organizations that offer budget-friendly instances. Indeed, you can discover VPS hosting services accessible for as little as a few dollars a month now. In hundreds of providers, we are the cheapest hosting company who can come up to your requirements in respect to the quality of service and amount of money. If you are looking for efficient, high profiled and low-cost virtual private server hosted through Auckland's based data center then your journey must be ended at this point because we are in this field since last 13 years. Multinational and technical specific expertise are witnessed by us which has filled us with the quality to ensure the precise, reliable and secure Virtualization in the least possible price. Whether you need SSD or intrusion protected instance or totally customized nodes, we have best experience in each. You can buy a vps with all Linux based flavors as well as Windows data center OS. These are equally good for a remote desktop connection, VPN, web server, apps or ecommerce purposes. Mostly the power of each cup instance would be equal to 2.4Ghz but it can vary, depends upon the time and availability of dedicated machines and its specification. All offered packages are with no management included which does mean that we will be responsible for uptime, reboots and re-install only, rest about handling, managing and securing your computer would be your liability though you can order management too which will allow you to emphasize only on developing your business.
Best New Zealand VPS Servers
New Zealand's tech area is assorted and progressed. It's a favorable place for advancement and contends effectively on the world stage. So, for fulfilling the space of hosting capabilities locally, we have been raised as most admirable and fastest growing hosting provider here. As the top-notch data transmission and saving equipment is known as a VM so we emphasized on such technology to make world live from this part of globe. All offered instances will be provisioned with Linux containers and Kernel-based Virtual Machine virtualization for Linux and Windows respectively as default though. As custom solution, you can inquire for KVM virtualization for Linux too. You can control and manage your dedicated machines through credential sent you as welcome email and can ask for basic support, re-installation and reboots via ticket system available in your client area. As there are various compiled virtualization plans being offered in both common operating systems so you can pick one by keeping in view your basic business techniques or otherwise if you are scanning for a financially savvy plan for your medium or little undertaking. We have vigorous administration to settle your demands by presenting you with choice of OS, wide bandwidth, lightning-fast connectivity, standards machines with large number of cores and expansive drives. Our provisioned virtual servers are accessible from New Zealand effectively and viably from all over the world at modest and lowest costs with lowest latency and prompt loading. The best and distinctive part of our company is that you can acquire a basic node for browsing through rdp or to make it a VPN and at the same time can enjoy the liberty of administrating its use through a root user to carry out all commands in depth.
LXC Cloud
To minimize the cost price for end users of nodes we relied on quality and performance preferred virtualization work thorough LXC techniques where a large number of heavily equipped machines are partitioned in a way to offer full allocated resources with Linux Touch.
Worthy Resources
With many years of data center practice, we got the ability to handled dedicated hosting extremely stable through elite internet infrastructure, adoption of modern edifice, auto upgradation of software and classic knowledge of our technicians, engineers and sales force.
Reliable & Trusted
It is never any easy approach to gain user's confidence, especially when you are competing through global internet market but we did it by offering our services in least money, in time delivery of credentials after order and on time support in times of difficulty.
Custom Solutions
Due to our long term expertise, we are the only available provider in the region who can render you more than a virtual machine, if you are to run your resources not in a straightforward manners or you have special requirements, do let us know, we will give you best quote.
Quickest Loading
Through the powerful networks in Auckland city, peered via most serving upstream locally and through 01Gbit default internet speed, we ensure you the fastest delivery your content, images, voice and data or whatever you want to move from your VM to other world and specially in New Zealand.
Tier II DC
We always rely on regional top data centers that is why we are totally convinced and sure about the versatility, presentation and efficiency of virtual machines we will provision from this territory so stay connected with us to enjoy hi tech facilities of Kiwi's internet bandwidth.
Modernize your Container
In shared hosting you may have experienced lot of limitations but as you decided to go with a machine in hand with a virtual access so it would be your preliminary desire to make it as customize as you can, for gaining maximum output with vital elements. Being contemporary provider of dedicated hosting facility in the shape of low budget instances from New Zealand, we have a catalogue for numerous features you can assign to your machine for your online convenience. You can select from in demand OS licenses, management control interfaces or other utilities which can give you an ease of use. Never hesitate to ask if you want something customized or management relevant.
VPS Customizations
Available Addons
Additional IPv4
Windows Server 2016, 2019
cPanle / WHM Licenses
Plesk Obsidian
---
What software i am allowed to install on New Zealand VPS?
We have no specific restrictions, even most of the ports all opened by default so you are permitted to install whatever you want but that must be legit and must not against our terms and conditions.
Will I get root user?
Yes, Every provisioned instance will be provided with root level credentials, most probably a root user for Linux distributions and an Administrator user with RDP.
What Virtualization technologies you use?
Mostly LXC as well as KVM virtualization will be employed for Linux VMs whereas KVM for Windows machines.
What are the available OS?
You can order CentOS, Ubuntu, Fedora, Debian, Alpine, Archlinux, Gentoo or OpenSUSE as Linux OS and 2016 / 2029 edition as Windows OS.
How i can Upgrade a running virtual machine?
It is so simple, buy an upgraded plan, shift your data along with whole configuration to that and that's it.
Can i create a VPN or Proxy?
Sure, With our Linux containers, you are free to make them a virtual private network or a proxy browser.