VPS Hosting Server Panama
Our honored web hosting company having best Linux / Windows administrative root access Servers is offering Virtual Private Server Hosting in the small land of Panama which is a Central American location in North and South America. Along with a mini investment, Panamanians can lengthen the further successful advancement of their online services, apps, web pages, platforms, applications, products, and selling online eCommerce sites in Panama like Amazon, Encuentra24, Olx, Aliexpress, Etsy, and so forth. In supplying our dedicated virtual servers to all locations worldwide namely America, Europe, Africa, and Asia, we have been spent an abundance of years, that is why, most of our clients have reliance to our hosting company. So, the location of Panama is a unique location to start your remote access to have control on a big part of earth with lesser Ping and Latency, the key is VPS hosting in Panama which is optimized with SSD storage and KVM Virtualization. Either if Panama people have scaled-down or scaled-up online businesses then they don't forget to host their businesses with us so that they can create excessive revenue, and also can handle extreme-traffic with simpleness.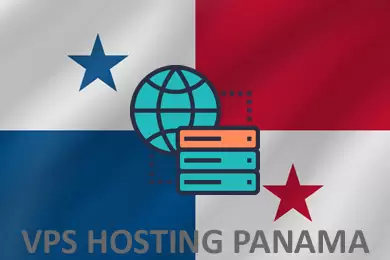 PANAMA VPS CLOUD PLANS WITH BEST PRICED
We offers best priced Panama based cloud plans with ease to configure extra resources separately. Order right now your own virtual dedicated hosting in Central American region and purchase KVM Virtual Private Server hosting in the ground of Panama which is offered with ease deployment, instant activation, overall control on server, admin root access, 100 Mbps internet port, Linux / Windows, 50 GB SSD storage, 16 GB RAM, 08-cores CPU, unique IPv4, and 6 TB Bandwidth. Fundamental object of offering reduced downtime and one hundred per cent Uptime to Panamanians is to run their websites as a flat online forever and ever.
CPU Cores
RAM
SSD
Bandwidth / Port
IP Type
OS
Price
01
1 GB
5 GB
1 TB @ 100 Mbps
IPv6 Only NAT64 + DNS64

$19.99

/ Month
Order Now
02
2 GB
25 GB
2 TB @ 100 Mbps
IPv4

$59.99

/ Month
Order Now
04
4 GB
25 GB
4 TB @ 100 Mbps
IPv4

$109.99

/ Month
Order Now
08
16 GB
50 GB
6 TB @ 100 Mbps
IPv4

$219.99

/ Month
Order Now
---
Buy Dedicated Server in Brazil
To Panamanians and Brazilians, other than VPS Server Hosting in Panama, we are also offering Brazil based Dedicated Server hosting at affordable prices. Buy our Brazil Dedicated hosting plan and obtain now 100% Uptime SLA, secured facility, superuser remote root access, 24/7/365 client support, re-installation and reboots on demand, Windows and Linux OS, high quality of hardware, 1 TB HDD, 256 GB SSD, 5 TB Bandwidth, etc..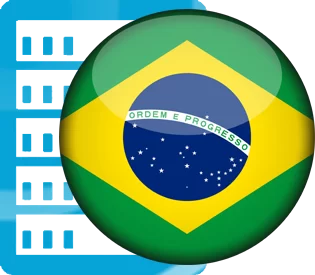 Best VPS Hosting Provider in Panama (July 2023)
Exquisite and best VPS server hosting provider in Panama (July 2023) is "VPSandServer" which is providing least latency, assured 99.99% to 100% uptime SLA, exactly free SSL Certificates, KVM Virtualization, state-of-the-art hardware and Software, super-fast SSD storage disk drive, cPanel control panel / WHM licenses, Plesk obsidian, Direct Admin panel, and branded operating systems such as Windows Server 2019, Windows 10 Pro, Debian, Fedora, CentOS, Ubuntu. Panamanians must keep in their mind that without domains and hosting of websites, they neither can run their websites facilely and smoothly nor can make money. So, straight away must host your all categories of websites with us. Our Panama based TIER III Data Center is eminently attired with quickest internet port, dispensable power and switches, and gargantuan storage drives. Due to the rapid magnification of online businesses, our clients of Panamanians associated with our web hosting company are cheerful with our VPS services. At your own wish, you can run individualistic operating systems because our each Virtual Server is private. As you have extraordinary authority and full control over the configuration of the server, so, you can do anything else. Enjoy our affordable dedicated services for maximum time!
Advantages of Panama VPS Server
There are plentiful advantages, facilities, and benefits of Panama Virtual Server hosting which will become keen on Panamanians to buy our VPS dedicated hosting. Here are listed some Advantages:
Our highly skilled technical support team is available now to teach you about that which virtual plan suits to meets the needs of your business, and also sort out your issues forthwith. In holidays of Government, Saturday and Sunday, 24 hours a day, 7 days a week, and 365 days an year, people in Panama can contact our team.
Dedicated hosting and resources will be delivered to Panamanians with lots of facilities like up-to-date Software, pure cloud infrastructure, swift networking, bandwidth, and more. So, you have not need to purchase intense expensive dedicated hosting or cloud hosting, and preferably purchase our virtual server hosting right now!
Websites of Panama people will obtain marked up reliability, ameliorated performance, top-ranking, and various new clients or visitors that will enhance their level of confidence and also satisfaction. The likeable thing is that country of Panama is becoming famous conveniently throughout the world with only a minor investment.
Panamanians will get highest stage of Security through Firewalls, Secured Sockets Layers, Anti-DDoS (Distributed Denial of Service) attacks, and latest updates. No one scammer, hacker, spammer, or unknown person can access privacy, personal information, important files, data, documents or anything else of our panama clients.
100% Hasty Delivery
In a minimum time of 15-30 minutes, we hastily deliver our virtual private server and dedicated resources to Panamanians, after obtaining that they can use it to host their all online platforms, websites, or databases.
Totally Free DNS Service
From our hosting company VPSandServer, Panama people can get totally free DNS service. In fact, DNS (Domain Name System) revolves domain names into IP addresses. With VM, you can create multiple domains.
Broad OS Choice
Panamanians having out-and-out control and admin remote root access can broadly choose CentOS, Debian, Ubuntu, or Fedora Linux available operating systems at their own choice. Sit back and no need to hesitate!
Springy RAM
We are offering springy RAM to people in Panama having space of 1 GB to 16 GB. To obtain optimum performance and quicker speed, Panamanians can expand extra space in their random access memory.
20X Faster 50 GB SSD
Obtain now 20X faster, smaller, efficient, reliable, dependable, and lighter 50 GB SSD solid-sate storage disk drive to enhance speed of data transfer, application load, boot times, and much more.
Management of Servers
Servers of our company VPSandServer are maintained, reserved, and fully managed. This is only because of our easy to utilize cPanel control panel by which you can easily manage your server and resources.
Smooth Panamanians Sites
To smooth Panamanians sites online for an extremely long time, our "VPSandServer" hosting company offers a sizeable facility of Add-on. All people living in Panama will feel happy because of getting incredible performance of their online websites. Thanks our professionals, experts, and specialists which are nearer to you to help out, Panama people can contact them via email, live chat, ticket, or phone call and tell them about to upgrade or downgrade of their dedicated resources to meets the requisites of sites. One of these fine days, Panamanians will become additionally wealthiest due to generating huge-revenue and getting further clients. Success of Panama people is our success!
Facilitate Yourself
Resource
Additional IPv4
Management
Windows Server 2019 / Windows 10 Pro
cPanel / WHM Licenses
Plesk Obsidian
---
What makes VPSandServer distinctive?
Our VPSandServer hosting company is distinctive from others because of numerous reasons such as 24/7/365 client support, super-quick and branded Solid-State Drive (SSD), unlimited traffic, fully managed servers, 100% Uptime Service Level Agreement (SLA), and more.
Can I use Panama VPS for AI?
Why not! You can use Panama VPS server hosting for databases, and also for websites, micro-services, gaming sites, email services, video streaming, artificial intelligence (AI), proxy, E-Commerce stores, machine learning, blogs, forex trading, and far more.
Will I obtain Flexibility and Scalability?
Yes, of course! Each person existing in Panama will obtain also a benefit of flexibility and scalability after becoming our client, they can scale above or down capacities of their dedicated resources themselves or by contacting our technical support team.
How to secure Panama Virtual Servers?
Panamanians can comfortably secure their Panama Virtual Servers themselves by adopting following implementations like safekeeping Software up-to-date, utilizing strong usernames and passwords (login details), keeping an eye on server logs, and verification.
Do you provide Dedicated IP?
Sure! Yes, we provide a single Dedicated IP address with a Panama Virtual server to host a single website which represents that only one person can use it to handle maximal-traffic of website, and to simplifying a huge amount of approachable emails.
How to effortlessly buy Panama VPS?
You can effortlessly buy our reasonable Panama Virtual Private Server hosting plans by just PayPal, Visa Card, Perfect Money, Bitcoin Cryptocurrency, or MasterCard payment methods. It depends upon to you to pick out one payment method with joyfulness.
---