VPS Hosting In Japan
Japan is an island with a historic background of centuries in East Asia, one of strongest economy. After 2nd world war, the way of living was totally changed and developed to go for technology. As a result, today's Japan is known for their technological goods instead of warriors. With a population of about 127 million, though it is famous as a developed country yet continuous inventions and revelation in technology is the distinction of this part of the world. When we talk about the population, we found japan is also a vast market to buy and sell products, goods and services. And when we look this fact in today's life online visibility is the biggest part to handle the awareness, credibility and success of a business. For the needs when you are to use the part of Japanese internet and live traffic, the best source is to acquire a VPS hosting server from Tokyo which is about in the middle of Japan. It will give you absolutely lowest latency with best loading and user experience throughout the country and also a chance to go in win position in SERPs, especially in google search engine.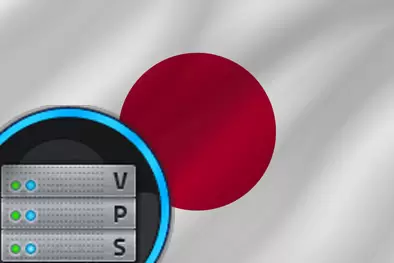 Ready for Gaming and Proxy Server
Shared 10Gb/s connection
Lowest Rates and 24*7 Support
Low Latency Rate in Japan
1-12 Hours Delivery after order
SSD Storage and Intel CPU
KVM Virtualization
Linux and Windows OS
Number of Internet Carriers
Tokyo VPS Plans with Pricing
Secure your slot in one of the most unique location which has a huge potential in international market with a guarantee of business boost. Compare numerous Tokyo DC based virtualized plan and place order with unique configuration to begin with your dedicated hosting location specific needs. We offered different payment options for your preferred choice, you will browse all available packages, compare them and choose one suit you most. Then just click "Order Now" and proceed to the configuration page where you can customize and add your choices, later you will be asked to check all the details to verify and finally go to checkout for payment. Next is what the short wait for provisioning of your ordered service and credentials via email. Moreover, Our team is always available to assist.
# of Cores
RAM
SSD Storage
Bandwidth
OS
Price
01
1 GB
25 GB
1000 GB

$19

/ Month
Order Now
01
2 GB
55 GB
2000 GB

$34

/ Month
Order Now
02
4 GB
80 GB
3000 GB

$59

/ Month
Order Now
04
8 GB
160 GB
4000 GB

$111

/ Month
Order Now
06
16 GB
320 GB
5000 GB

$215

/ Month
Order Now
08
32 GB
640 GB
6000 GB

$298

/ Month
Order Now
01
2 GB
55 GB
2000 GB

$49

/ Month
Order Now
02
4 GB
80 GB
3000 GB

$99

/ Month
Order Now
04
8 GB
160 GB
4000 GB

$199

/ Month
Order Now
06
16 GB
320 GB
5000 GB

$299

/ Month
Order Now
CPU Cores
RAM
SSD Storage
Port
Bandwidth
OS
Price
01
1 GB
30 GB
1 Gbps
1500 GB

$18.99

/ Month
Buy Now
02
2 GB
40 GB
1 Gbps
2000 GB

$28.99

/ Month
Buy Now
04
2 GB
20 GB
1 Gbps
2500 GB

$39.99

/ Month
Buy Now
02
2 GB
80 GB
1 Gbps
2500 GB

$48.99

/ Month
Buy Now
03
3 GB
60 GB
1 Gbps
2500 GB

$59.99

/ Month
Buy Now
04
4 GB
80 GB
1 Gbps
4000 GB

$73.99

/ Month
Buy Now
CPU Cores
RAM
Storage
Bandwidth
OS
Price
01
2 GB
50 GB
1000 GB - Unlimited

$26.99

/ Month
Buy Now
02
4 GB
50 GB
1000 GB - Unlimited

$48.99

/ Month
Buy Now
04
8 GB
50 GB
2000 GB - Unlimited

$78.99

/ Month
Buy Now
08
16 GB
50 GB
2000 GB - Unlimited

$113.99

/ Month
Buy Now
16
32 GB
50 GB
2000 GB - Unlimited

$216.99

/ Month
Buy Now
---
Japan Dedicated Server
It is always a good idea to shift your online projects on bigger machines for availing all dedicated resources without any sharer. If you feel that your necessities are not being fulfilled by a VM, why not have a dedicated server from the same part of the world.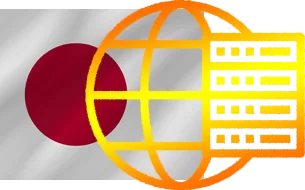 Virtual Private Server Provider in Tokyo, Japan
We deliver best and advanced virtualization platform to host websites and Apps from within the quality data center with a Japan based location. All possibilities and chances are there to boost your business locally. Moreover, all tools and virtual accessories are available that client depends on the way in which each virtual server uses its own unique, non-shared CPU and RAM resources. We offer virtual private servers with protected resources and the heart, which helps our customers to deal with their system from every possible point of view. In order to build the foundation of your venture, you need to create business plans, growth strategy, and investment plans. On the other hand, put the burden of your hosting necessities on our shoulders, we can manage the right CPU cores, LINUX / Windows OS, bandwidth personalization and whatever your custom demand is for moving forward. The top most advantage to start your online journey is the freedom of utilizing your machine resources for any legal purpose like you can make your container a WEB, EMAIL, PROXY or a GAME SERVER whereas the quality can be measured on the basis of hardware and network deployed to support the instance you will use. The hardware hosts have a 10Gb/s connection that is shared among the VPS instances. The actual speed available at any one time can vary based upon current host activity, network conditions, internet conditions, source/destination host, as well as other factors. We have a number of carriers that are in use at each datacenter, but the exact ones used will vary by datacenter and current network conditions. Moreover, we virtualized things through Intel processors and solid state drives to assure you the fastest load ability.
Buy Cheap Japanese VPS Server
What we recommend is that one should go location specific for targeting the market of specific origin, even the company is recognized as an international. This practice allows search engines and boots to understand the location and vicinity of business to rank them best. Also, it is the great cause for your users, clients and subscribers to have a trust in your authenticity. So if you are convinced or you already aware of this truth then you can buy a cheapest way to start browsing, indulging yourself in Japanese environment in few hours by acquiring a robust virtual server in various operating systems with root level access. Our specialty and superiority on other hosting providers is our 12 years of experience in this field and specially in virtualization through KVM offered with complex customized networking solution and the upper hand is our lowest market's price for any level of plan you will select. So join hands with us to gain low cost VPS Servers, physically located in Tokyo city of Japan to offer you lowest latency in this region.
DDoS Mitigation
Our DDOS protection handles volumetric layer 3 / layer 4 floods of up to 10 gigabit/sec and roughly 500,000 packets per second only. Any other attack type, including reflection attacks, TCP SYN floods, and all application-layer attacks would not be stopped.
Robust Connectivity
The hardware hosts have a 10Gb/s connection that is shared among the VPS instances. The actual speed available at any one time can vary based upon current host activity, internet, network conditions, source destination host, as well as other factors.
Secure Transmission
We believe in privacy and individual safety so while getting live through our virtualization, you should not bother the data security as well as infrastructure security as our team is taking best care for your sound visibility to ensure most secured experience.
Fast deployment
As tokyo is one of advanced and modern city of the world so things works automatically or through boots so it take us less to provision your order machine instantly and send you access credentials promptly.
Safe Virtualization
To help our customers with a firm VM solution which can work faster and for long with least distortion, we provision nodes after virtualizing them through KVM, the top notch available market's technique
Installation Freedom
Unlike most of worldly data centers, Our Tokyo based DC did not imposed severe restriction but believe on fare usage. The best example is that one can install a gaming or proxy server on ones container.
Convenient Accessibility
Unlike past, things got mature and specially when we talk about internet world, we found revolutionary updates. As a result, today despite managing your online machines with old custom ways, give yourself and server manager a sigh of relief by employing a variety of free defaults which may assist your working style or purchase paid modules which can help you directing your thoughts into work more efficiently as there are individuals and companies are working for the betterment of server usability. Along with third party addons, you can also select a range of other upgraded features will submitting your order like increase in RAM, Bandwidth, Disk Space and other resources.
Japanese VPS virtual accessories
Available Addons
Additional IPv4 and IPv6
Windows Server 2012 and 2016
Auto Backups
cPanel and Plesk
Management
---
Why VPS in Tokyo?
Tokyo is the capital of Japan and advanced city of the world with unique culture and infrastructure. Also this site has the ability to offer versatile connection and latency to ensure best loading in the whole Japanese territory.
Server instance Provisioning Time?
Usually it is quite instant but upon maximum orders in queue we commit delivery in maximum 12 hours.
Can i Upgrade resources at any stage?
We recommend you to buy maximum resources while ordering because once you will utilize them all then you may need to buy a separate bigger resourced instance to move.
How I will be charged for overused bandwidth?
Due to higher regional costs, bandwidth over usage is priced at $0.025 per GB.
Do you make security settings and optimization?
All server orders are provided with necessary security configurations and optimization procedures before delivery which are totally automated so feel yourself comfortable.
Which Hosting Control Panels are Available?
There are many hosting and server management panels are available in the market but we recommend the most powerful and popular Plesk Obsidian for Windows and cPanel/WHM for Linux based Operating systems.
Do You offer Linux and Windows based VPS?
Two types of operating systems are Linux and Windows. Linux is the most commonly deployed web server operating system. When Linux-based hosting is more common, web designers anticipate more functionality whereas SQL and .NET framework or those who are to use remote connections always prefer Windows so we have both.
Level of Privileges?
You will acquire Administrator user level access with Windows RDP servers and root level access for all Linux virtual private servers.
How to Pay?
The most secure and easiest way to pay globally is PayPal so yes you can use that gateway to pay your current invoices or renewals.
---