VPS Server Hosting in Hungary
With about 10 million of population Hungary is situated in central European states. Whole community is literate and technologically raised as very strong nation. There are various points of trading in this market like Engines, vehicle parts, cars and Medicaments comes in both import and export whereas Integrated Circuits and Crude Petroleum are other top areas of export. As per advancement of system, people love to work online so we are here to provide a convenient direction to get results from your online business. If you are a local or from outside of Hungary, never settle on cheap quality hosting infrastructure as it will destroy your dream to be on online business heights. The best and promised way to enhance your ecommerce store from this location is by purchasing a Hungary based VPS, it will give you dedicated access for managing your hosted resources and a connection from Hungarian internet space. You can then put your maximum efforts for optimizing your website to maximize its visibility in search engines and forget about down times. Moreover, if your use is not to launch a website but to be live through rdp or need a root level access from this part of earth then the top-notch solution is again a power full virtualized VPS server from Hungary. Being pioneers for such infrastructure, we launched this facility for buyers, gaming latency conscious, proxy creators and legit email marketers.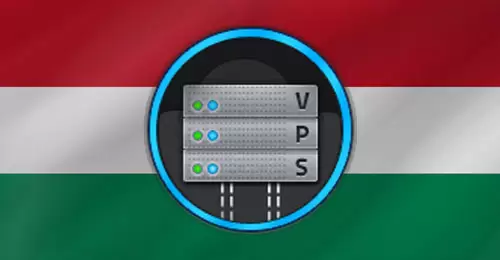 Advanced DDoS protection
Kernel-based Virtual Machine
EPYC vCPU
Ultra-fast NVMe Storage
AMD Processor
Acquired for Gaming or Proxy
DTAG and Telia as Internet Carriers
Fastest Networking Port
Hungary, Budapest - Datacenter Dataplex
Hungarian VPS Package with Pricing
You will continue to increase your business performance with cost-effective, intelligent and organized vps plan from best data center of Hungary. By ordering any package, you will be redirected to add configuration and to select required operating system whether you need Linux or Windows. We guaranteed all specifications as versatile for consuming them in any online niche.
vCPU 2.8 GHz
Memory
NVMe Storage
Bandwidth
Port
OS
Price
01 EPYC
1 GB ECC DDR4
10 GB
2 TB
10 Gbps

$24

/ Month
Order Now
01 EPYC
2 GB ECC DDR4
20 GB
6 TB
10 Gbps

$41

/ Month
Order Now
02 EPYC
4 GB ECC DDR4
50 GB
12 TB
10 Gbps

$69

/ Month
Order Now
04 EPYC
8 GB ECC DDR4
100 GB
25 TB
10 Gbps

$125

/ Month
Order Now
08 EPYC
16 GB ECC DDR4
210 GB
60 TB
10 Gbps

$239

/ Month
Order Now
---
Dedicated Server Hungary
When there is a call for heavy specification of hardware and bandwidth with a free hand use then consider a cheapest dedicated hosting solution from Europe under the territory of Hungary.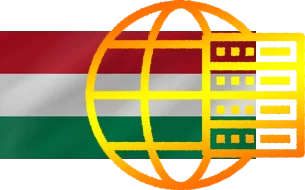 Hungary based Cheap Virtual Private Servers
We promise industry's quality virtualization packed with each instance you will consider to buy in Hungary. As we do not compromise on grade and efficiency so virtual containers will be generated through KVM technology under a firm, branded and powerful dedicated machine. All nodes are separated for exclusive workability in manners where no one can be harmed due to other user's faults. Our hosting company provides personalized hosting for dedicated use to customers. In this digital environment, you will have to consider some guidelines and techniques to help you build the framework if you are to start a business in the IT field. We have right CPU core, broad disk, Linux / Windows OS and massive online traffic adjustments available to offer, depending on your requirements. The legal and stable virtualization can be freely configured for making a use of its resources as web server, proxy, VPN, remote connection, gaming server or to run any third-party scripts. No doubts, every unique feature and option, we added to our fleet costs us but we believe in least margins as a result, we are the only company who is present cheapest virtual server whether you get Linux installed or go with a Windows OS. Moreover, we assure you that we will not increase recurring prices unnecessarily so while being our customer, you must be confident that you will get all guaranteed resources as well as top notch basic support without any additional charges.
Best VPS Server Provider Budapest
If you are looking to join the specified community of corporates in Europe, You customers are in need to have access to Hungary origin through capital city Budapest, You want to sell shared hosting from this location, need to host multiple domains with no other party involvement, have a demand to create proxy or gaming server for lowest latency to offer your subscribers, considering to optimize your search ranking for local business then the solution for all and even more manipulations is same. You can gain any of above-mentioned goals by deploying a cheap Hungarian VPS server from a renowned and well-equipped company like us from tier III data center situated in Budapest. With each vps server provisioned by us, you will get NVMe storage, Unlimited web hosting, higher bandwidth, secure internal firewall, DDoS mitigation, choice of operating system, fast access to your instance, addon facility, great hardware, plenty of IP ranges and much more. As we operate other international destinations and precisely European data centers with a keen team of system admins, designers, technicians, sales and finance staff from last 12 years so you can delight yourself by making yourself a valued partner. You should also keep in mind that our services are already discounted and low cost in the market so join hands with us as you are here to get all what you were looking for and we will not let you down ever.
KVM Virtualization
For a firm and advanced virtualization solution, we rely on KVM technology through which each machine is partitioned in a way to run with a different kernel which offer maximum security with reliability and an experience near to a dedicated server.
New Age Hardware
With proven best quality AMD processors, DDR4 ECC RAM, Stable switches for filtering intrusion, trusted algorithms and modern fire retardant cabling, we only depend on High-tech infrastructure to avoid any bad happening from our side.
trouble-free Setup
You are an expert or going to process your first order, no worries for anyone on our platform because we offer Hassle-free initial setup, after sales reboots and re-install upon your requests so that you can enjoy and we put our efforts to make things online asap.
Fastest Networking
Each node would be connected with 10Gbps internet port under a 180+ Gbps network with 2N+1 redundancy and up to 99.99% SLA though default port is a shared connection yet you can order up to 10Gbps dedicated port for extra ordinary loading of resources.
Star Performer DC
Our expertise in Hosting field grownup us with the selection of Data Center for presenting various service to our customers as a result for this particular location we choose Tier III DC with 24/7 heavily guarded CCTV.
Protected Abode
Each VM Plan guarantees optimal data security and consumer privacy as well as ddos protection up till 10Gbps. Along with all kind of hardware level intrusion restriction we have enforced manifest rules to secure incoming and outgoing data transfer.
Beneficial Insertions
You, as a layman or a system admin deserve more than just a simple virtual machine. Most of the time it is compulsory to include one of addon, especially when one required to host specific application like IIS or MSSQL, by all means one must have to buy a windows server license. In case one requires to create name servers or have to assign dedicated IP to each user created in VM or multiple IPs for running smooth mail experience, for each need more than one default IPv4 is demanded. There are many other featured elements, you can hire for your better web management infrastructure. You can order upgradable options from within your customer area or even go to the next package that will give you the lowest upgrade costs.
Hungarian VPS Value Addition
Available Addons
6 Additional IPv4 /32
Windows Server 2012R2, 2016 and 2019
Custom Linux OS
WHM / cPanel and Plesk Obsidian
IPv6 /64 Subnet
---
What is the accurate location of VM?
All virtual machines will be provisioned from Dataplex which is a secure datacenter situated in the heart of Central Europe - Budapest, Hungary.
When will i get VPS details?
Due to prior orders in queue, sometimes it can take more to deliver your order whereas usually Linux based root credentials are sent within 2-6 hours whereas windows/rdp login details may take up to 24 hours.
Is there any setup charges?
No, setup is included in the price of machine so we do not separately charge them, you can ask for free re-installation at any time too.
What is the minimum contract length?
You can enjoy the freedom of monthly subscription, after first month if you want to cancel it, no worries, we are not binding you any kind of legalities.
What if i will face a hardware issue?
As we setup our whole infrastructure using the best quality hardware, yet machine is machine and it can be out of order or malfunction at any time so we commit maximum 12 hours replacement.
---