VPS Server Hosting Russia
With a population of about 145 million until 2018, Russia is biggest country on earth, covering about 1/8 of living area on this planet. There is about no one illiterate as literacy rate is 99.8% so you can say it is a very capable society reside in two big continents, Europe and Asia. Like any worldly advanced state, Russian Federation is not lesser in technology and all niches take into account while calculating the growth and size of a state. Keeping all above facts, we can say that this particular origin has a huge potential for business though the local languages are not very common for out siders like English. There are no doubts that all needs are being fulfilled by locals but still there are margins and big brands never give up exploring this market. In such scenario, to work far-off or to understand the nature of community for launching specific product or service, it is more than necessary to look into what the nation like or dislike. For this purpose, one may need an online connection to the Russian internet. Let suppose, you are ready to start here, whether you are selling online or have a physical office locally, you need a website or apps to reach most of the public. As you have variety of solutions to select but we, being specialist, never recommend you to host your programs outside of this territory and even not be satisfied on a shared hosting solution but go for a dedicated hosting like VPS Server Hosting in Russia. This way you will avail a dedicated use for managing, securing your files, emails and ahead of all keeping everything private. Why we are enforcing to go with this solution is because it is the cheapest in market and handy when we compare it with shared and dedicated server types.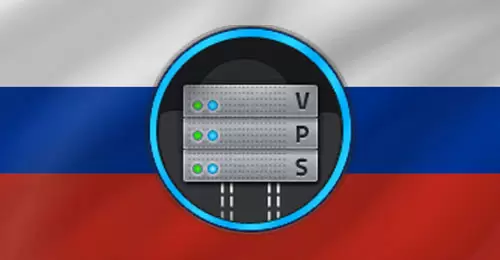 High Adaptability
Multiple Connections
Your container, your rules
Un-Metered Bandwidth
Moscow data center
1Gbps network port
KVM Virtualization
SSDs and NVMe Storage
Powerful cores
Russia based VPS Packages with Cheap Prices
The financial bounding and technical complexities are always taken into account in our VPS server solutions to make them more feasible and in reach for all kind of businesses and individuals. Our platform also provides the most current hosting services and affordable prices. Each package contains basic support, including troubleshooting, installation, distribution selection and much more. We have several competitive, secure, low-cost packages in Russia with the latest VPS products. You are welcome here to compare all plans generated for numerous needs to select and grab a server from Russian Territory. Follow below given steps which will go you through how you can make your machine live without any more delay. it is quite simple and straight process in which you will compare all available plans, click on ORDER to proceed. Later configure OS and other elements and instantly go to payment gateway. You can select PayPal for quick verification of Payment so that confirmation steps cannot become the hurdle in provisioning of your container.
CPU Cores
RAM
Storage
Bandwidth
Port
OS
Price
vCore x2
2 GB ECC
30 GB NVMe
Unlimited
1 Gbps

$18

/ Month
Order Now
vCore x2
4 GB ECC
50 GB NVMe
Unlimited
1 Gbps

$33

/ Month
Order Now
vCore x4
6 GB ECC
60 GB NVMe
Unlimited
1 Gbps

$49

/ Month
Order Now
vCore x4
8 GB ECC
80 GB NVMe
Unlimited
1 Gbps

$79

/ Month
Order Now
vCore x6
10 GB ECC
90 GB NVMe
Unlimited
1 Gbps

$104

/ Month
Order Now
vCore x8
12 GB ECC
140 GB NVMe
Unlimited
1 Gbps

$139

/ Month
Order Now
vCore x10
14 GB ECC
160 GB NVMe
Unlimited
1 Gbps

$179

/ Month
Order Now
vCore x16
16 GB ECC
200 GB NVMe
Unlimited
1 Gbps

$219

/ Month
Order Now
vCore x20
24 GB ECC
300 GB NVMe
Unlimited
1 Gbps

$256

/ Month
Order Now
vCore x24
32 GB ECC
400 GB NVMe
Unlimited
1 Gbps

$299

/ Month
Order Now
CPU Cores
RAM
Storage
Bandwidth
OS
Price
01
2 GB
50 GB
1000 GB - Unlimited

$21.99

/ Month
Buy Now
02
4 GB
50 GB
1000 GB - Unlimited

$41.99

/ Month
Buy Now
04
8 GB
50 GB
2000 GB - Unlimited

$72.99

/ Month
Buy Now
08
16 GB
50 GB
2000 GB - Unlimited

$107.99

/ Month
Buy Now
08
32 GB
50 GB
2000 GB - Unlimited

$157.99

/ Month
Buy Now
16
32 GB
50 GB
2000 GB - Unlimited

$227.99

/ Month
Buy Now
---
Russia Dedicated Server
You can consider a hosting booster in shape of a dedicated server from same location which will give you even more reliance, security and authority on your online work.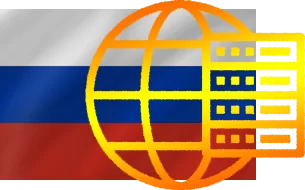 Russian Virtual Private Server Provider
Picking a solid hosting provider is significant in light of the fact that hosting is the reason for making sites and launching online projects. At the point when you place records on a far-off web server, the supplier is liable for their wellbeing and basic security. In contrast to free administrations, quality paid web hosting ensures speedy admittance to pages for countless guests without pointless promoting. Our hosting company has a collaboration with top notch Moscow based data-center, which has been picked in vast interest of our clients. Through this DC we have freedom of virtualization and customization as per what our customer demand. Get high-performance Servers and Uptime power rate from all over in Russia to enhance the chances of your local visibility. In this digital environment, if you are going to start a company, you will need to find some guidelines and strategies to help you build the foundation. We have large CPU core, broad disk, LINUX / Windows OS, and massive bandwidth adjustment, all will be treated, as per your requirements and order. However, there are no particular restriction imposed by Russian Federation on the usage of their Internet yet for a legal and stable live connection hosted from Moscow, VPSandServer is the most dependent company. Not only this but our provisioned virtual private servers in Russia are ready with secure transmission of data, powerful machines, Isolated IP ranges, Stable ISP connection, Best routers and cooperative management and provisioning team. When you will compare our features with any other provider, you will amazed to find that we are not presenting crazy features but also the prices are cheapest.
Best VPS Hosting in Russia
VPS Hosting in Russia is an excellent solution for small and medium-sized projects to ensure their productivity in the region which are located in a new and modern data center of the Tier3 level. Through the use of high-quality communication channels, you will get excellent connectivity of your resources not only in Russia but also in CIS countries and Europe. We have different strategies, various technologies and modern infrastructure for any virtualization you will select. Lowest prices come with Linux operating systems whereas there are little higher charges for windows due to additional license costs but the fact is that we have all hosting infrastructure for this location, which could come fit even for custom demands. Routinely, an ordered instance with all aspects is delivered as per what plan you selected and what you added while configuring. Regarding the quality and after sales services, you must feel comfortable because each sale under our supervision has a 13 years of hidden virtualization experience so feel free to buy Moscow based vps hosting today to install whatever software, apps, plugins or security exercises you want to perform. If your desired specifications are not available in above plans or you are looking for customized container with a unique networking, our technicians are ready to work out on your specific requirements with an extra management charges. Distinctive facts about local nodes is that, you will avail a full freedom and power to run your VM as per your wishes but there should not be anything illegal.
Guarantee of Triumph
First of all you will get flawlessly for what you landed on this page then we will not promise what we cannot offer but we are sure that you will reach to your aims in advanced and convenient means when you will select us as your long lasting partner for hosting needs.
Advanced Virtualization
We know that there is no time to waste whether it is about starting a new online business or to boost the older one. That is why, despite snatching our hands from quality work, we prefer improved KVM virtualization for smooth experience.
Dependable Provider
Unlike other companies, we understand that data center level safety is our liability and to make it firm we have taken necessary steps which ensure low packet lost with strict networking firewall and port opening ability on network level.
Superuser Access
For making your experience and efforts more precise, you will get higher level of permissions to execute commands in your instance. Though later you can add more users as per your nature of work and requirements for both Linux and Windows OS.
Best as Partners
When you get ditched by someone, it become very hard to believe on others but when you will in such needs to get your relation boosted back, choose us a trustworthy. Our supper team will do its best to tackle your problem and assist you as per demands.
Data Availability
With all dedicated servers hosted for virtualization purposes in Moscow are under a stable data center environment with branded machines, racks, cabling, best cooling systems, power backups for confirming the availability of data online all the time.
Add versatility to your work
We belove in facts that a server will remain more secure when there would be lesser programs for it to execute. Means a more secure environment when you have maximum command on basic level of operating system. Though there are few control panels and other addons which are safe and offer you ease of work and can potentially increase your success rate.
With each order you can combine any value-added components available in the table. Sometimes people need extra space, additional IPs etc though other plugins are none of their use so include what you feel better for you.
Ignition Factors
Available Addons
Additional IPv4
Windows Server 2012, 2016, 2019, 10
cPanle / WHM Licenses
Plesk Obsidian
---
Is a VPS better than shared hosting?
VPS is "better" from the point of view of being more flexible, running quicker and able to handle more traffic than a standard shared hosting account. In view of the fact that traditional hosting costs less and is easier to set up, it is good.
What sort of Servers do you use?
We use only our own, proven equipment of the latest generation from the world's leading manufacturers.
Which Hosting Control Panels are Available?
Each plan may include a Linux based OS with numerous distributions or Windows data center edition having several versions, even windows 10.
Will i get root user?
Yes, each provisioned node will come higher level of user, root in case of Linux and Administrator when you will select windows rdp.
When a VM be provisioned?
You will get different welcome emails from our side upon successful order and payment though login credentials will arrive from 2-24 hours of processing your order.
Can i get additional IPs?
Yes, this facility is available with this location, you can add more IPs initially or at any stage of your subscription.