VPS Server Hosting Russia
With a population of about 145 million until 2018, Russia is biggest country on earth, covering about 1/8 area of living area on this planet. There is about no one illiterate as literacy rate is 99.8% so you can say it is a very capable society reside in two big continents, Europe and Asia. Like any worldly advanced state, Russian Federation is not lesser in technology and all niches take into account while calculating the growth and size of a state. Keeping all above facts, we can say that this the origin which has a huge potential for business though the local languages are not very common for out siders like English. There is no doubts that all needs are being fulfilled by locals but still there is margins and big brands never give up exploring this market. In such scenario, to work far-off or to understand the nature of community for launching specific product or service, it is more than necessary to look into what the nation like or dislike. For this purpose, when may need an online connection to the Russian internet. Let suppose, you are ready to start here, whether you are selling online or have a physical office locally, you need a website or apps to reach most of the public. As you have variety of solutions to select but we, being specialist, never recommend you to host your programs outside of this territory and even not be satisfied on a shared hosting solution but go for a dedicated hosting like VPS Server Hosting in Russia. This way you will avail a dedicated use for managing, securing your files, emails and ahead of all keeping everything private. Why we are enforcing to go with this solution is because it is the cheapest in market and handy when we compare it with shared and dedicated hosting types.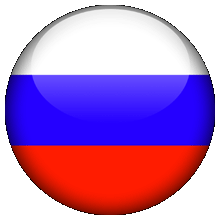 High Adaptability
Multiple Connections
24*7 Support
High Bandwidth
Server Firewall
Remote Access
Worldwide Customers
Lowest startup
iPv4/iPv6
Get your instance deployed
Follow below given steps which will go you through how you can make your machine live without any more delay. it is quite simple and straight process in which you will compare all available plans, click on ORDER to proceed. Later configure OS and other elements and instantly go to payment gateway. You can select PayPal for quick verification of Payment so that confirmation steps cannot become the hurdle in provisioning of your container.
---
Cheap Russia based VPS Packages
The financial needs and issues always take into account in our VPS server solutions. Our platform also provides the most current hosting services and affordable prices. We have marketing professionals of a large number of hardware products, including troubleshooting, installation, distribution, etc. We have several competitive, secure, low-cost packages in Russia with the latest VPS products. You are welcome here to compare all plans generated for numerous needs to select and grab a server from Russian Territory.
CPU Cores
Memory
Storage
Bandwidth
Price
2
2 GB
25 GB
100 GB

$12

/ Month
Order Now
3
4 GB
50 GB
200 GB

$29

/ Month
Order Now
4
6 GB
75 GB
300 GB

$39

/ Month
Order Now
8
8 GB
200 GB
500 GB

$59

/ Month
Order Now
---
Russian Virtual Private Server Provider
Our hosting company has a collaboration with top notch Moscow based data-center, which has been picked in vast interest of our clients. Through this DC we have freedom of virtualization and customization as per what our customer demand. Get high-performance Servers and Uptime power rate from all over in Russia to enhance the chances of your local visibility. In this digital environment, if you are going to start a company, you will need to find some guidelines and strategies to help you build the foundation. We have large CPU core, broad disk, LINUX / Windows OS, and massive bandwidth adjustment, all will be treated, as per your requirements and order. However, there are no particular restriction imposed by Russian Federation on the usage of their Internet yet for a legal and stable live connection hosted from Moscow, VPSandServer is the most dependent company. Not only this but our provisioned virtual private servers in Russia are ready with DDOS mitigation, include SSDs instead of HDDs, Isolated IP ranges, Stable ISP connection, Best routers and cooperative management and provisioning team. When you will compare our features with any other provider, you will amazed to find that we are not presenting crazy features but also the prices are cheapest.
Best Russian Virtualization
We have different strategies, various technologies and cheapest prices for any virtualization you will select. Lowest prices come with OpenVZ whereas there are little higher charges for KVM or XEN but the fact is that we have all hosting infrastructure for this location, which could come fit even for custom demands. Routinely, an ordered instance with all aspects is delivered in 12 hours but it could take maximum 24 hours for provisioning in case of heavy installation loads. You can attach Windows or Linux based operating system while configuring your order with any type of virtualization. All VPS Servers will be offered with Top user privileges like Admin for Windows and root user for all Linux distributions.
Guarantee of Triumph
First of all you will get flawlessly for what you landed on this page then we will not promise what we cannot offer but we are sure that you can achieve your goals in advanced and convenient manners when you will select us as your long lasting partner for hosting needs.
Advanced Virtualization
We know that there is no time to waste whether it is about starting a new online business or to boost the older one. That is why, despite snatching our hands from quality work, we prefer improved virtualization for smooth experience.
Dependable Provider
Unlike other companies, we understand that data center level safety is our liability and to make it firm we have taken necessary steps which ensure low packet lost with strict networking firewall and port opening ability on network level.
Superuser Access
For making your experience and efforts more precise, you will get higher level of permissions to execute commands in your instance. Though later you can add more users as per your nature of work and requirements for both Linux and Windows OS.
Best as Partners
When you get ditched by someone, it become very hard to believe on others but when you will in such needs to get your relation boosted back, choose us a trustworthy. Our supper team will do its best to tackle your problem and assist you as per demands.
Data Availability
With all dedicated servers hosted for virtualization purposes in Moscow are under a stable data center environment with branded machines, racks, cabling, best cooling systems, power backups for confirming the availability of data online all the time.
Add versatility to your work
There are no doubts, a server will remain more secure when there would be lesser programs for it to execute. Means a more secure environment when you have maximum command on basic level of operating system. Though there are few control panels and other addons which are safe and offer you ease of work and can potentially increase your success rate.
With each order you can combine any value added component available in the table. Sometimes people need extra space, additional IPs etc though other plugins are none of their use so include what you feel better for you.
Web Hosting Upgrades

| Upgrade | Price |
| --- | --- |
| 10 Hosted Domains | $2.50 / Month |
| 25 GB NVMe SSD Storage | $6.00 / Month |
| 200 GB Premium Bandwidth | $8.00 / Month |
| 1 Dedicated IP Address | $3.50 / Month |
---
Frequently Asked Questions:
Q: Is a VPS better than shared hosting?
Ans: VPS is "better" from the point of view of being more flexible, running quicker and able to handle more traffic than a standard shared hosting account. In view of the fact that traditional hosting costs less and is easier to set up, it is good.
Q: What sort of Servers do you use?
Ans: All PC frameworks are custom-expand on giving improved degrees of control, adaptability and the capacity to remotely envision and resolve issues before they influence your administration.
Q: Can I sub separate my space and sell it?
Ans: Indeed, we do enable you to make sub-registries which you can use to offer companions or customers space as long as its inside our approach rules. You can likewise arrangement extra FTP accounts with constrained access to a particular registry.
Q: Do you make security settings and optimization?
Ans: All server orders are provided with necessary security configurations and optimization procedures before delivery, and your side is delivered in this way.
Q: What is the difference between VPS vs Dedicated Hosting?
Ans: VPS is created by taking one massive server and partitioning it into several independent servers Virtualization layers are then created to ensure each virtual environment appears as a standalone server. Each "virtual" server has the ability to run its own operating system and applications. A dedicated server is, by definition, associated with a single client. The client has access to the full range of resources on the physical server. This includes all network access, hard drive storage capacity, memory, and processing power. Enterprise-level companies ordinarily have the most specific needs for dedicated servers. Small to medium-sized businesses are often best suited for a VPS.
Q: Which Hosting Control Panels are Available?
Ans: Every dedicated or VPS are controlled by a tool called a virtualization board, Control Panel. This tool allows you to restart all VPS or separate services like HTTP, MySQL, etc., to monitor and manage all running processes and to monitor the system resources consumed and available. You can also set up server-side programs for some script powered systems to operate, display comprehensive Traffic Statistics and Background for all the activities running on the VPS since you will have full root access.
Q: What is difference between Windows and Linux VPS hosting ?
Ans: Two types of operating systems are linux and Windows. linux is the most commonly deployed web server operating system. When Linux-based hosting is more common, web designers anticipate more functionality. But Ubuntu is the preferred choice, unless you have websites that need specific Windows applications.
---
What else in your mind?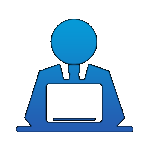 ---
Terms and Services
You are not allowed to use our VPS servers for any kind of illegal use. We are very strict for this harmful uses and utilization, We advised to you must read our terms and conditions before placing an order.