Dedicated Server Hosting Pakistan
This enthusiastic location provides a huge market and ranges of minds for many established businesses, companies, and start-ups, which rely on their online presence for their visibility and online sales. To have a prosperous online reputation, the platform on which you are surfacing your data must be able to provide your visitors with a satisfactory experience. The inconvenience of shared hosting resources cannot provide the fastest, reliable and mature results. If a page is taking too long time to load so customers may leave from the cart area and this is very disappointing. Just imagine how negatively that will impact your ranking on a search engine when it happens. You are a local brand, corporate company or an international trade mark who want to target local audience remotely, Recommendation is always to have a dedicated server in Pakistan, especially for e-commerce portals with a handling of high traffic and to load so many images. It gives you excellent output for all your apps, owner exclusive access to it, and its independent services in which, you have full control by adjusting it to suit your business, changing configurations, installing new software and acceptable OS and adding a better level of security. They are best suited for large resource streaming websites or an application that requires the installation of customized software. This allows you to control fully and provide you with much more disc space/bandwidth resources.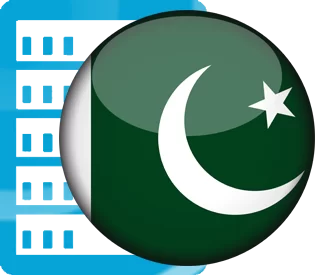 Pakistan based Servers Pricing and Specification
Unlike other areas, we have only 2 variations of only dual core processors instead of single core to maintain the maturity and seriousness of orders so if you do not want to pay that much amount initially, you can go with a Pakistani Cloud VPS to experience the data center performance as well as the feasibility. If you're looking for the ultimate control, security, customized networking and ahead of all a dedicated authorization of extreme live machine's resources then you can compare two of below given plans at most affordable prices. All plans come with access to 24/7 support from elite dedicated server specialists have been trained specifically to accommodate inquiries and issues. A fully redundant network, full root access, and RAID configuration will be an integral part of each provisioning. These plans are built for speed, power and low latency.
Processor
Memory
Storage / Raid
Bandwidth
Price
Dual Xeon E5645
16GB
120GB SSD / 500GB HDD
2TB @ 500 Mbps

$149

/ Month
Order Now
Intel Xeon E3-1230 v2
16GB
240GB SSD / 1TB HDD
2TB @ 500 Mbps

$193

/ Month
Order Now
Intel Xeon E3-1225 v5
32GB
1TB NVMe
2TB @ 500 Mbps

$199

/ Month
Order Now
Intel Xeon E3-1245 v2
16GB
250GB SSD / 1TB HDD
4TB @ 500 Mbps

$257

/ Month
Order Now
Intel Xeon E5-2650
32GB
360GB SSD / 2TB HDD
8TB @ 500 Mbps

$329

/ Month
Order Now
Intel Xeon E5-2680 v2
64GB
480GB SSD / 4TB HDD
12TB @ 500 Mbps

$389

/ Month
Order Now
---
Bordering Server Locations
Have greater business plans, looking for multiple nearby regions in Asia, Pakistan is not fitting best as hosted place, you want to try something different from a different data center. No worries, explore other options which can match your optimized and special requirements.

UAE Dedicated Hosting

Bangla Dedicated Hosting
Pakistan VPS Server
Your organization still cannot lift that burdon of money to be paid for launching your online business through a dedicated machine or yet you think you can survive on a container where all operations can be done as a root user but with little amount of resources in least amount of dollars.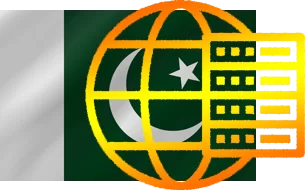 Network & Hardware
Branded Systems, network security, SSDs, internal management and maintenance are offered with 100-per-cent Uptime SLA guarantee. In fact, theses elements are responsible for 1000-per-cent downtime when you suffer from unavailability of any of mentioned aspects.
Scalability
Scalability is the highest flexible option in our data center channel. You can enhance your existing machine or order additional options with huge resources like RAM and Storage as you needed. We will do it for without and running delay, malfunctioning and over charging.
Troubleshooting
Our engineering staff can help you troubleshoot issues, find vulnerabilities and recommend suggestions for their repairs. We have a specialist IT team available to provide communication solutions. They have the experience and can solve any problem efficiently.
Enhance Capability
Sometimes, despite involving more machines to a network for a specific business model or for a full of headache manual working, it is worthwhile to add up anything help you sort your resources issues and minimize query time by making services automated. Such value addition enables you to avail easiness by prepending a different plug-in, scripts, storages, bandwidth, and more things that are associated with your machine. The advantage of all above is that, it will upgrade your device under a running environment and you do not need to go other separate plans and resources. Here we present a huge range of addons at a cheap cost. Our company offers you, together with your hosting account, the chance to request some exclusive options. Increase maximum performance by available addons, licenses and control panels at a fraction of cost.
Machine Upgrades
Available Addons
Additional IPv4
Windows Server 2012, 2016, 2019
cPanle / Plesk Obsidian
Offsite Daily Backups
MSSQL Express
---
Windows and Linux Dedicated Hosting PK
We always offer user-friendly services and solutions as well as complete options that are commonly needed for all Pakistanis. In our environment, we offered Linux and Windows Dedicated Servers with extra comforts. The main fact that our Linux servers are easy to install and come at pocket-friendly prices, that makes our client's choice better. It is an open-source system that works and supports via cost-effectively. The Linux OS also guarantees fewer crashes, so in that case, processors can be run faster on the system. On the other hand, our windows frameworks offer unbeatable support for various applications and scripts. This is easy to manage with including Access and MSSQL databases, it can be running seamlessly. Additionally, It can be used by the programming environment of Microsoft, such as the (ASP), Visual Basic Scripts, and the MS index server can also be used that is needed for every Web developer.
Cheap and Reliable Dedicated Server Pakistan
It may be a good idea to select a dedicated machine if you anticipate your website is growing quickly in Pakistan. Each of our cheap dedicated services has several static IP addresses. These IP addresses are free to be assigned to various options. If necessary, you can request a supplementary IP address and you will therefore be fully responsible for the security of your website. This enables you to optimize the functionality that you need for your website's specific requirements and stored files. For better performance, the Xeon models, multi-core CPU, speed, DDR3, and DDR4 RAM, Unlimited SSD disc space, bandwidth, and RAID have an abundance of options. Likewise, our control panels can also help you to optimize your work as much as possible. If your device stops responding to it, so that you can reboot it from your interface online instantly, and also you may open a ticket, our technicians will restart it. With excellent interfaces, You can make the management of your server and the applications that you operate on it and you may benefit from the use of cPanel & WHM or Plesk. For our client convenience, all packages are designed with reasonable packages because we never compromise on quality and always value the trust of our valued clients. With us, you will acquire all services within your budget and with the quality of international standards.
Where is Datacenter located?
With an amazing power, flexibility and solo provider for Pakistani Dedicated servers, Datacenter is based in the Capital city Islamabad which does mean that your hosting infrastructure will be provisioned with a local IP.
Can i upgrade my VPS plan to Dedicated?
Yes, If you are a client of VPS with us, so you have the free option to select a heavy range of dedicated machines, yet you are to order it separately and you have to upload your whole data and configuration yourself.
How i can scale up RAM, Disk and Bandwidth?
Before ordering or after being an old client, you can request for specific changes in hardware, we will quote you accordingly as per feasibility, you will pay and extra resources will be added.
When i will get login details?
At least 48 hours to a week is required for deploying, installing and provisioning an ordered machine.
What operating systems i can get installed?
Free OS like CentOS, Ubuntu, Fedora as well as paid licenses with Windows 2012, 2016 and 2019 are available.
---