Dedicated Server Pakistan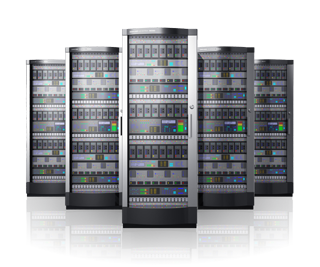 Pakistani Server Plans
Within our dedicated servers there are no single points of failure. Our specific architecture uses virtualism, so that even hardware failure or repair is not influenced to your operation. The Tier-4 Equinix Data Centers are our only clusters. Consequently, with a demonstrable uptimes record of 99,999 99%, we ensure high-quality physical safety, power and cooling. We exclusively work together with various Internet providers of Global Tier-1. We also combine their networks so that our services can benefit from a highly reliable and low worldwide latency range.
CPU Model
ECC Memory
SSD Storage
Bandwidth
Price
4x 3.2 GHz Intel® Xeon E3 1225
16 GB
2x 128 GB
5 TB

$99

/ Month
Order Now
4x 3.2 GHz Intel® Xeon E3 1225
32 GB
2x 256 GB
10 TB

$149

/ Month
Order Now
4x 3.2 GHz Intel® Xeon E3 1245
32 GB
2x 512 GB
15 TB

$199

/ Month
Order Now
4x 3.6 GHz Intel® Xeon E5 1620
64 GB
4x 512 GB
20 TB

$299

/ Month
Order Now
6x 3.2 GHz Intel® Xeon E5 1650
128 GB
4x 512 GB
30 TB

$399

/ Month
Order Now
6x 3.2 GHz Intel® Xeon E5 1650
256 GB
4x 512 GB
40 TB

$499

/ Month
Order Now
---
Dedicated IP address
Each dedicated server includes 3 static IP addresses. These IP addresses are free to be assigned to various services. Additional IP address can be purchased if necessary.
Network & Hardware
System and network security, management and maintenance are fully available to us and have 100-per-cent Uptime SLA. In fact, they are responsible for 1000-per-cent downtime when you suffer from downtime from us or the data center.
Security Measures
Our servers exclusively are built into top-of - the-range Equinix Data Centers, with the highest security and protocol conformity certificates. Therefore, you can upgrade to 4500 Gbps at any time if you need more than that.
Scalability
Scalability is the highest flexible option in our hosting channel. You can enhance your existing machine with the new and huge resources as you needed. We will do it for for without and running delay.
Troubleshoot
Our engineering staff can help you troubleshoot issues, find vulnerabilities and recommend suggestions for their repairs. We have a specialist IT team available to provide communication solutions. They have the experience and can solve any problem efficiently.
Server Access
We provide you with full monitoring with the control panel and with global server access via remote access in order to fully configure your server to meet your needs and demands.
Addons Feature
Now you can update your server with latest and ultra high updated features. Together with your hosting account, our laboratory gives you the opportunity to demand some unique "Addons" profiles to add to your hosting package. Together with our "Addons" plan you are eligible to get best functionalities of our dedicated services. You can attain maximum specifications with minimum pricing.
Web Hosting Upgrades

| Upgrade | Price |
| --- | --- |
| 10 Hosted Domains | $2.50 / Month |
| 25 GB NVMe SSD Storage | $6.00 / Month |
| 200 GB Premium Bandwidth | $8.00 / Month |
| 1 Dedicated IP Address | $3.50 / Month |
---
Dedicated Servers
In Pakistan, we are usually viewed as a trustworthy hosting supplier. The organization boosting its dedicated servers in Pakistan by providing full service to customers. In the Pakistan networking sector, we monitor recent developments. Our business has the goal of thoroughly and universally through our consumer service to change the reputation of our company. We now have several server solutions for the citizens of Pakistan. On high-speed hard drives, Multi CPU cores, and the operating framework the latest servers can be used fast and easy. When using dedicated server expertise, we make the best possibilities for our customers. We are already effective with our leadership and other tools. You get extra fully-managed service for affordable prices with our high-performance dedicated servers. All of the servers are wired to the latest networking equipment for maximum speed and scalability with 1 GBit / s Ethernet connections.
Best Dedicated Hosting Company
FAQ,s
Q: What is a dedicated server?
Ans: A dedicated server is a kind of web hosting where a customer uses an entire server exclusively. The key explanation for dedicated hosting is that your website has its server. It has amazing power and flexibility.
Q: Can i upgrade my VPS plan to Dedicated server?
Ans: Yes, If you are a client of VPS with us, so you have the free option to select a wide range of dedicated server plan except for VPS hosting.
Q: Can I use my server as a game server?
Ans: Yes we have no any problems at all if you want to operate your server as a game server.
---
Any Query?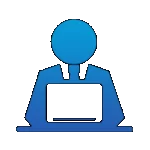 ---