Dedicated Server Hosting Chile
Chile is one of the most lucrative investment destinations worldwide and is one of the most competitive markets in the world. It has made this a priority due to the high growth capability of global services. Consequently, the country is now one of the most desirable investments in the globe. At present, more than 50 foreign corporations operate in the various sectors of the developed industry in this area. The web industry has evolved to adapt a strong business opportunity concerning these initiatives. Similarly, dedicated servers work well for international web business contests. When you launch a new website, blog, or app, one of the first options is to host your site, while it provides several ways of hosting your site. The devoted types are well organized for large and established organizations, and in which a customer uses the whole server exclusively. On a dedicated server, your site has all bandwidth and processing power because of independent resources. When operating these kinds, you have the authority to install the security software as you want. As you are the only person there is less risk of malware or a safety violation from other websites. Therefore, you'll bear the full cost of running the entire service for upgrading hardware, software, and maintenance. The prices are higher in this scenario, but with our cheap packages in Chile, you can get more options.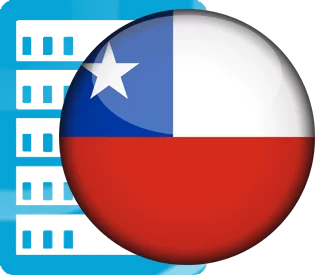 Cheap Priced Dedicated Hosting Plans in Chile
We ensure all advanced techniques, technologies and use cases while buying any of below mentioned package which includes stat of the art hardware, local and international bandwidth, fastest internet connection, power and internet backups and recognized support. You will obtain all global functionalities in cheapest prices available for this special placement with 99.8% uptime, this is our guarantee which seems a not challengeable fact.
Processor
Memory
Storage
Port
Price
Intel i7 3.4 GHZ 4 Cores
8GB
2xSATA 1TB or 2xSSD 250GB
100 Mbps National & 10 Mbps Intl

$299

/ Month
Order Now
Intel i7 3.4 GHZ 4 Cores
16GB
2xSATA 1TB or 2xSSD 250GB
100 Mbps National & 10 Mbps Intl

$349

/ Month
Order Now
Intel i7 3.4 GHZ 4 Cores
32GB
2xSATA 2TB or 2xSSD 500GB
100 Mbps National & 10 Mbps Intl

$389

/ Month
Order Now
Intel Xeon 3.0 GHZ 4 Cores
16 GB
2xSATA 2TB or 2xSSD 500GB
100 Mbps National & 10 Mbps Intl

$419

/ Month
Order Now
Intel Xeon 3.0 GHZ 4 Cores
32 GB
2xSATA 2TB or 2xSSD 500GB
100 Mbps National & 10 Mbps Intl

$499

/ Month
Order Now
2xIntel Xeon 3.0 GHZ 4 Cores
48 GB
3xHDD 2TB or 2xSSD 1TB
100 Mbps National & 10 Mbps Intl

$599

/ Month
Order Now
---
Server Solutions from Surroundings
You can compromise on precise and accurate spot of being online or on a little more latency or you think that you should not pay immense amount of money for a particular location when you have other nearby solutions then the best idea is to explore options for yourself from in vicinity territories to get a dedicated server deployed with at least as possible data transformation time.

Argentina Dedicated Server

Brazilian Dedicated Hosting
Chile VPS Server
While searching for a devoted hosting type from this particular surface of earth, you may be surprised to find very huge costs. Though our prices are much cheaper than all other Chile based providers yet for few of them these are not in budget so for such players, we recommend to acquire the same functionality through a virtual hosting type which will give you root access with no sharing party.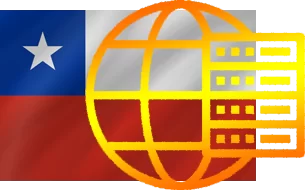 Remote Hands
The remote hands service makes available to the clients through authorized and well qualified technicians and system admins who will operate directly on their Servers following their instructions and reporting the answers according to the queries.
Continuous Monitoring
To maintain the highest level of security and customer's trust our allocated data center is equipped with reliable based, all our its infrastructure is monitored 24 × 7, it has all contingency plans to face a wide range of events to minimize after effects.
Dedicated Link
As we want your quickest data transformation and connectivity so you can contract speeds higher than 100 Mbps up to 1 Gbps, you can also contract an international dedicated link permanently or for a special period which can be downgraded at any time of service.
Accessories Matters
More power means authority and convenience of usability so we have numerous enhancements plans through which you can develop and extend the kit to an updated and improved capability for the future. That is something not compulsory but have worth getting it employed. No need to purchase separate costly windows, cPanel or Plesk license but gather them here with in minimal charges. Moreover, every kind of equipment upgradation, you can add separate parts instead of changing whole machine. For making your mail ability and search engine based tactics everlasting with vigorous outcome, get number of additional IPs.
Machine Upgrades
Available Addons
Additional IPv4
Windows Server 2012, 2016, 2019
cPanle / WHM Licenses
Plesk Obsidian
---
Best Santiago Chile Dedicated Hosting Solutions
You are in the right spot if you are searching for the best hosting in Chile. We have a management snapshot, such as server's management, Linux and Windows OS management, database, FTP, and email accounts. We offer vast worldwide solutions for dedicated instant servers. We deliver inexpensive, secure, and fast service to your website in less than two hours, you will acquire an advantage with 24/7 customer care, in-house servicing, imprecise bandwidth, and fast set-ups. Both of our solutions in this region are based on high-quality data centers in Santiago, Chile. Our data centers have state-of-the-art hardware and qualified engineers. In comparison, SSH/root permissions on your Windows or Linux frameworks allows you complete control over your hardware and device customization. This is a complete monitoring system where you can track servers, ports, send support requests, control the accounts of your employees, access bandwidth and details of usage, reset servers, etc.
Why i should buy Chilean dedicated server?
As per our recommendations, you should purchase a dedicated machine from this location only if it is the most important need for your project otherwise it is one of world's costly place to be live, you should better think to have better specification from other nearly countries.
Can i acquire Microsoft remote desktop?
Yes, when you will get a machine provisioned with a licensed Windows OS, by default it will come with Administrator user which can be connected through RDP to access your server remotely.
How soon i will get login details?
As every provision is done manually so after verification of all aspects like your desired specification, OS and sent payment, usually it takes 24-72 hours for sending you credentials.
Do you charge anything for initial setup?
Unlike others, we do not compel our clients for long terms contracts, you can order for only 1 month with no prior setup fees.
Can i include extra disk or ram?
Though we have laid out numerous plans in a way that has different amount of space and memory, yet you can contact us for increasing them on the go.
What is the absolute destination of data center?
To offer you and your customers a robust and fastest loading experience, we issue every server from Peñalolen, Santiago data center.
---