Dedicated Server Chile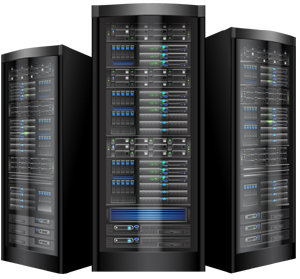 To be successful, each business needs the best tools and solid bases
Our data centers have an uptime record of 99.999%, meaning that downtime is an average of 2.6 seconds per month. In fact, we are offering a 100% uptime SLA that rewards 1000% of future down times. Simply put, you will have peace of mind. You can see our best Services.
CPU Model
ECC Memory
SSD Storage
Bandwidth
Price
4x 3.2 GHz Intel® Xeon E3 1225
16 GB
2x 128 GB
5 TB

$99

/ Month
Order Now
4x 3.2 GHz Intel® Xeon E3 1225
32 GB
2x 256 GB
10 TB

$149

/ Month
Order Now
4x 3.2 GHz Intel® Xeon E3 1245
32 GB
2x 512 GB
15 TB

$199

/ Month
Order Now
4x 3.6 GHz Intel® Xeon E5 1620
64 GB
4x 512 GB
20 TB

$299

/ Month
Order Now
6x 3.2 GHz Intel® Xeon E5 1650
128 GB
4x 512 GB
30 TB

$399

/ Month
Order Now
6x 3.2 GHz Intel® Xeon E5 1650
256 GB
4x 512 GB
40 TB

$499

/ Month
Order Now
---
Dedicated IP address
Each dedicated database includes 3 Static IP Addresses. These IP addresses can be freely assigned to various services. Additional IP addresses can be purchased if needed.
99.9% Connectivity Guarantee
In case of network failure, we will add value to your database for every hour without connectivity.
Security License
Our dedicated servers are specifically installed into top class Equinix Data Centers with the best security certifications and protocol enforcement. By using cyber tunnel security and authentication algorithms, they have secure solutions at the highest standard.
Response Time Guarantee
Use our service packages from 1 hour to an instant time guarantee depending on your business needs.
Technical Support
Our technical support is always ready to support our customers. Via engineering we have a specialist IT team available to provide communication solutions. They have the experience and can solve any problem efficiently.
Real-Time Performance Monitoring
With our Secure Customer Portal we provide you with CPU and RAM efficiency graphs, DISK IO and Network Traffic.
Plug-In Services
There are various plugins that you can use on your Chile Server. You will see both new options and facilities after insertion. For your convenience, we describe very important related functions. In which we encourage you to set up new devices such as additional RAM, bandwidth, storage sizes, plug-ins, and several various services. With just one press, you can get every kind. We also created many more low-cost bundles. We have numerous enhancement plans in which you develop and extend the kit to an updated and improved capability for the future. Our "addon" functions are available according to your order. We are up to date and willing to use our facilities.
Web Hosting Upgrades

| Upgrade | Price |
| --- | --- |
| 10 Hosted Domains | $2.50 / Month |
| 25 GB NVMe SSD Storage | $6.00 / Month |
| 200 GB Premium Bandwidth | $8.00 / Month |
| 1 Dedicated IP Address | $3.50 / Month |
---
Dedicated Servers
We are usually recognized as a trustworthy service provider in Chile. The organization will expand its dedicated servers in Chile by providing customers full services. They track recent developments in the Chilean networking market. Our business strives to turn our company's reputation completely and uniformly through consumer services. For the citizens of Chile, they now have several cloud options. The most modern systems can be used quickly and easily on high-speed hard drives, double CPU cores, and the operating system. Our leadership and other instruments are already active. For our high-performance dedicated servers, you get additional fully managed products at affordable prices. For 1 GBit / s Ethernet links, both servers are connected to the new networking equipment for maximum speed and scalability.
Best Dedicated Hosting Company
With your working operating system, you have the opportunity to pick a great hosting arrangement. With us, you can choose great options for Windows and Linux operating systems. We will give you these servers with high-performance work adaptability. Both servers are ready to use with effective working capacity. You could truly take your business and site to the following stage with our powerful database and our Turbo administration, which has up to 20x snappier page loads than rival Linux dedicated hosting administrations. Another key prerequisite is the capacity to have complete power over your server so now you can arrange your servers that will address your issues. In our answer, you have full root SSH/RDP root get to.
FAQ,s
Q: Does my Dedicated Server have root access?
Ans: Root Access can be demanded and granted to our dedicated servers within seconds by AMP after your account and database have been completely supplied. Our support article provides step-by-step guidance on how to access the dedicated root server.
Q: How is my server connected to the Internet?
Ans: Whatever the cost is, we have 1 Gbps NICs, regardless of whether you are selecting our high quality dedicated servers or our commercial class dedicated servers. With multiple high-bandwidth connections from our ISPs, our network is fully redundant and intended to provide lower latencies and higher transfer rates.
Q: How high is each network bandwidth included and how are they measured?
Ans: The bandwidth of each database can be used each month. The output bandwidth is only counted. Incoming bandwidth is not counted against your monthly usage and we offer 1 Gbps Network Interface (NIC) cards to deliver excellent performance with all of our dedicated servers. Discuss your bandwidth needs with our Technical Sales Team.
Q: How do I install the software on my dedicated server?
Ans: With root access, any valid licensed software can be installed on your dedicated server. Our CentOS servers come with a LAMP stack and come with a stable and adaptable web-hosting platform with cPanel / WHM FREE. In order to enable light out management (LOM) capabilities on your dedicated server, we also provide optional KVM remote access.
Q: So much is the data centers and servers monitored?
Ans: Our own system manages both on-site and remotely 24/7/365 days a year, monitoring our servers, network and data Centres.
Q: How many websites can I host on a DSS?
Ans: We support an unlimited amount of websites, parked domains, and sub-domains on our servers. Our dedicated servers are not subject to artificial hardware performance limitations.
Q: Do you offer backup services?
Ans: For our dedicated servers the best possible backup solution is to add high-capacity HDD drives to store your local backup, for a low monthly cost. Save time and set the WHM automated backup options for our APS team to send the backup to your preferred 3rd party storage solution. Or use a special backup solution to meet your needs with the Managed Hosting Team Script. Chat with our sales team for more information.
Q: How can I connect client websites?
Ans: There are two options: One option is to add each domain and site directly to your main cPanel and to host all sites via the primary cPanel. Second, you can build WHM account packages and add domains and sites to the packages that generate a different cPanel on each new site. You have the option. We also offer services from our managed hosting team to carry out this task for you.
Q: What kind of RAID are your servers offering?
Ans: Optional RAID software configurations are available to all our dedicated servers. In our Dedicated Server Elite and Commercial Class Line, we provide excellent data parity, performance and multiple RAID configurations with high-performance Hardware RAID cards to support a wide range of options while providing improved data recovery than RAID software for a drive failure. Address a RAID system that meets the demands with our Technical Sales team.
---
Any Query?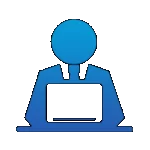 ---