VPS Hosting Slovakia
The Capital of this Country is Bratislava. Officially Slovakia is the Slovak Republic which is an enclosed Country in Central Europe, and is very famous because of folk architecture, Celtic town, hot springs, dead sea, caves, and castles. The main income source of Slovakians is services like Slovak service sector. This Country is a developed country whose economy has middle level income. As this Country has low economic level, so, Slovakians need to grow their websites and businesses, and we are here for their support so that they have highest economic level soon which is only possible if they buy our cheapest VPS hosting plans. Our Tier III + Data Center in Slovakia can increase the traffic of their websites because this Center is offering invincible and unlimited Bandwidth package which helps a website to rank in the top of search engine. This Bandwidth package consists of collection of data which boost the traffic of a website suddenly, and the good thing is that we offer 100% Uptime to our customers which shows that your website can never face downtime, and work as an intended. We have been spent many years as hosting provider, and we also offer SSL Certificate to our Customers which certainly represents that our Company is verified and certified. You will be more excited to listen that we are also offering NVMe storage drives, special RAM, high CPU cores, 1 Gbps internet port, OS, Windows Linux OS, KVM, and much more.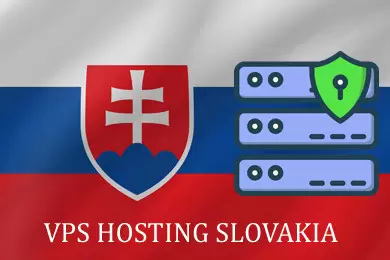 Order Now Profit Making and Cheapo Slovakia VPS Server
Compared to other Countries, our best web hosting Company is unique because of offering many profits with cheap prices. If you order our cheap plan then you will get quicker and complete root access to your single Dedicated Server. We have 24/7 availability to our lovely customers. You are just a step away to gain millions traffic on your website and business. You can see the plans with much affordable prices having 1 month package. So, must purchase our cheap plan having many facilities.
CPU Cores
RAM
Storage
Bandwidth
Port
OS
Price
vCore x2
2 GB ECC
30 GB NVMe
Unlimited
1 Gbps

$21

/ Month
Order Now
vCore x2
4 GB ECC
50 GB NVMe
Unlimited
1 Gbps

$35

/ Month
Order Now
vCore x4
6 GB ECC
60 GB NVMe
Unlimited
1 Gbps

$46

/ Month
Order Now
vCore x4
8 GB ECC
80 GB NVMe
Unlimited
1 Gbps

$73

/ Month
Order Now
vCore x6
10 GB ECC
90 GB NVMe
Unlimited
1 Gbps

$97

/ Month
Order Now
vCore x8
12 GB ECC
140 GB NVMe
Unlimited
1 Gbps

$137

/ Month
Order Now
vCore x10
14 GB ECC
160 GB NVMe
Unlimited
1 Gbps

$166

/ Month
Order Now
vCore x16
16 GB ECC
200 GB NVMe
Unlimited
1 Gbps

$197

/ Month
Order Now
vCore x20
24 GB ECC
300 GB NVMe
Unlimited
1 Gbps

$247

/ Month
Order Now
vCore x24
32 GB ECC
400 GB NVMe
Unlimited
1 Gbps

$297

/ Month
Order Now
---
European Asian Dedicated Server
Besides VPS Hosting Slovakia, we are also offering a Dedicated Server for European and Asian, for this, we are nominating to buy Turkish Dedicated Server. So, must visit this option to check out the plans. This Turkish Dedicated Server contains low latency, 100 MBPs connectivity, full remote access, convenient billing, Soft RAID1, highest Processor, High-storage SSD, etc. ... So, must buy our Turkish Dedicated Server at cheap prices.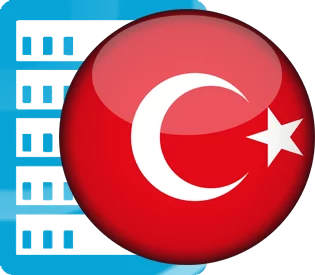 Genuine and Supreme Slovakia Virtual Private Hosting Provider
By our Slovakia VPS Server, you will obtain fresh and full grip on your private server, and will have admin access and rights so that you can work as a freedom. Our hosting Company is 100% genuine, and is providing the best Virtual Private Hosting in Slovakia. You will be provided the choice of Control Panels and OS, so, you can enjoy our services. We want to see success in your business and website, so, we are providing high-capacity of resources which can be upgraded at all. We are providing the best hardware like huge NVMe storage, high-core CPU, RAM, and SSD storage that can manage any volume of traffic on your website. You can install any sort of Software in accordance with needs. Your website will remain constant and can never face downtime. Our NVMe storage drive has so much high-level of capacity which helps your system to work fast. We are providing multiple OS options namely Ubuntu, Fedora, Debian, CentOS, Windows Linux. We are also providing Control Panels like cPanel, Direct Admin, and Plesk Obsidian. We are providing strong DDOs attacks, and Firewall Security as a protection. We are providing KVM technology, so that you can comfortably divide your Server into Virtual machines. All these benefits are associated with our best Slovakia VPS plans. We have 24/7 Customer help, and you can contact to our IT Specialists and Engineers Team in twenty-four hours for gaining any other information.
Basic Advantages of Slovakia VPS, Bratislava VPS Server Hosting
Let's talk over basic advantages of Virtual Private Server Hosting Slovakia,
It provides you an isolated alone Dedicated Server in which you have a option to create multiple Servers. You will get rid of shared hosting in which you have to share your all resources like RAM, CPU, Storage, Port, Bandwidth etc. ...
It provides you complete remote, SSH and root access in your server. In our hosting plan, you will feel freedom, and have full grip to handle the website and business lonely. You will have a private Server which depends to you.
It provides you guaranteed reliability and Scalability which apparently shows that your site will generate advance and extra revenue which you never expected. You can also add or upgrade your resources every-time.
It provides you genuine Security, but, you must have to install Firewall into your system to protect your private information. We will also offer DDOs Security to you so that you would not have to face disturbance.
24/7/365 Support
Our Technologists and Engineers are available in twenty-four hours a day, seven days a week, and 365 days a year. They deal with customers respectfully and attentively. So, you can contact them whenever you want.
Quickness
Our web hosting Company is a satisfied Company worldwide because our Servers runs on the ports with a maximum speed of 1 Giga Bit/s (1 Gbps). So, if you buy our plan then your websites will load instantaneously.
Non-Volatile Drive
By the Non-Volative Machine (NVMe) drive, your websites will run so much fast than a regular website. Now, your websites can never be slow down, and it will work as an intended. We are offering 400 GB NVMe to you.
Management
Now, it is really easy to work with Virtual Private Server. You don't need to use your mind over, you can manage your Private Server without asking questions to others. If you have any question then contact now.
cPanel
We also provide cPanel to our customers, so that, they can comfortably use file manager. cPanel is very helpful to write a content, and publish it to your website. You can also edit and change your content anytime.
Reinstallation and reboot
In our Slovakia Virtual Private Hosting service, you have full power and ability to reinstall and reboot your Server with simple method. You don't need to worry at all because we are here to solve your worries.
Accessories On Demand
Our extra special and unique Tier 3+ Data Center in Slovakia is offering you extra accessories on your demand. We know that everyone is struggling and working very hard, so that they may rank their websites in the top of search engine. This is obvious and impossible to doubt that if they will use their resources many times then the capacity of their plans will become low. When your resources capacity become low then your website can never rank because of low-traffic or audience. That's the moment, customers contact us to add or upgrade the resources. We upgrade or add the resources in their plans if they pay extra. We help our customers, so that, they may get a bright and shinning future.
Efficiency and Convenience Boosters
Resource
Additional IPv4
Management
Windows Server 2019 / Windows 10 Pro
cPanel / WHM Licenses
Plesk Obsidian
---
How much time available in the contract length?
We provide our hosting services month to month. After one month, you have to upgrade your plan. If you want to get more information, then you can see the above plans or can contact to our IT Specialists support team. They will clear your all doubts.
What kind of memory and CPU do you use?
We use 24x highest capacity of Core CPUs, and 32 GB memory space. Both memory and processors are the main components of your computer system. If they have low capacity then your system will run slow, and if they have high capacity then your system will run fast.
SSL is free or paid?
SSL is the secure layer Certificate which is absolutely free for our customers. You don't need to pay any extra charges for SSL. SSL is surely very important to secure your website, internet connectivity, and private information.
How reliable is your Data Center?
We have Tier III + Data Center which evidently shows that we have modern technology. The word "Tier III" is enough for the verification of a hosting Company. Our services of networking, power supply, and storage are new and powerful.
Do you offer unbounded traffic in Slovakia VPS?
Keep in your mind that if you buy our Virtual Private Hosting in Slovakia then you will 100% get unbounded traffic on your website due to unbounded Bandwidth. Our plan's bandwidth capacity is sufficient to get infinite traffic with no downtime.
How to purchase Slovakia VPS?
There is not any difficult payment method, whereas, we have very easiest payment method like PayPal account, Cryptocurrency account, or Perfect Money account. So, we have provided these payment methods, you can choose one to buy our Slovakia VPS.
---