VPS Hosting in Oman
Oman is one of the small physical part of earth, reside in middle east with all conventional, economical and linguistic richness. Like other Arab stats, it has stable economy, growth, stability and has about a similar sense of atmosphere. Those who want to develop or already developed their businesses can utilize novel resources of internet world to market and sell their products, goods and services in advanced and convenient manner with a distinction of low latency and powerful representation of online visibility. Whatever your purpose to be live under the internet facility of Omani stats, you always utilize virtualization being provisioned from this territory with lesser ping and low latency in the region and stat of the art virtualization technology as KVM. As we have already covered much more worldly countries to offer in control and nearest sources of being online and to run specific types of servers so now you can avail the ability to operate Linux or Windows based VPS hosting in Oman from tier III datacenter, situated in its Capital city Muscat.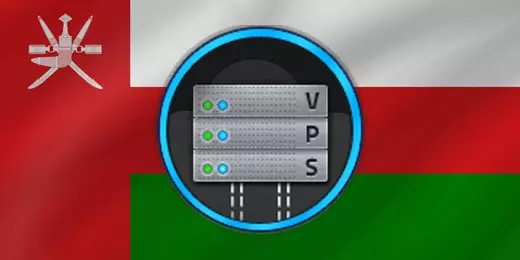 Tier III DC Facility
Instant Order Processing
Same priced Linux / Windows OS
Scalable Traffic
100% Connectivity Guaranteed
100 Mbps Internet Speed
KVM Virtualization
Upgradable Storage
Lowest Middle East Latency
Buy Low cost Oman's VPS
Middle East is presently popular for high bandwidth and internet costs yet we sell online access to this part of world in most economical prices with plenty of available resources. Every listed plan has its unique features so that you can pick a package as per your needs though there are few options you can configure before placing your order.
CPU Cores
RAM
Storage
Bandwidth
OS
Price
01
2 GB
50 GB
1000 GB - Unlimited

$27.99

/ Month
Order Now
02
4 GB
50 GB
1000 GB - Unlimited

$45.99

/ Month
Order Now
04
8 GB
50 GB
2000 GB - Unlimited

$77.99

/ Month
Order Now
08
16 GB
50 GB
2000 GB - Unlimited

$109.99

/ Month
Order Now
08
32 GB
50 GB
2000 GB - Unlimited

$159.99

/ Month
Order Now
16
32 GB
50 GB
2000 GB - Unlimited

$229.99

/ Month
Order Now
---
Dedicated Servers in Middle East Region
We are trying our best to ensure the lowest to extra ordinary web hosting resources from every destination. As this project is currently in our pipeline yet for the time being, in case you are looking for heavy amount of resources to run your project and also it is necessary to surf under a specific point in ME to maintain low latency then better buy heavy duty servers available in Dubai datacenter.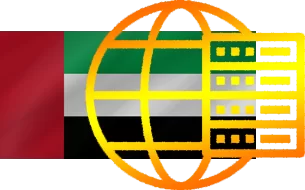 Best Oman Virtual Private Server Provider
From last few decades, after the exploration of OIL in Arab stats, about every associated country did start growing. In the same race, though Oman is a smaller economy but have huge potential towards the acceptance and recognition of international brands. Businessmen always like to secure their slot in every rich part so that they can enhance their growth and size of company. Keeping in view the importance of Oman location, we are one of preliminary hosting providers who started selling Omani virtual private servers on commercial basis, physically located in Muscat datacenter with all modern and updated infrastructure. You will gain default 50GB storage, scalable bandwidth, starting from 1000MB, plenty of server's resources like cores and RAM and eligibility of upgrading resources at any stage of surfing. About every aspect of secure connectivity has been taken into account while making these machine live to avoid most common types of intrusion. Big servers are cased in datacenter which has world class DC facilities like cooling, power, security and automation systems. In case of any misshape or networking issues, you will find our technical team ready to deal with circumstances. For quick re-installation of OS, to make any networking change or ask for instant reboots, send us your queries, our team will definitely sort things out for you.
Super User Access
You always need a better grip and control on the bought assets provisioned with a virtual machine so to run all top level commands, install your favorite mods and scripts and to manage the backend security, we deliver instances with root account.
Clean IP Subnet
Though for the time being, you can order a single IPv4 per machine but the guaranteed fact is that you will be able to make the best use of assigned IP because unlike other companies, we have white listed ranges and change in IP facility in some cases.
Router Firewall
You are responsible for the internal security of your machine to avoid it from any intruders and to utilize it for abusive practices. Better install a firewall, on the other hands router level firewall rules can be added through a support ticket.
Accessing Liberty
To make your all operations smoother, we do not block all common ports and to avoid any blockage, we recommend clients to do positive tasks with your machines. You can ask for re-installation if your data get corrupted or contact us for instant hard reboots.
Huge Data Storage
Genuine amount of disk designated to each container plan is 50GB which is enough for executing more than 90% tasks yet feel yourself free to add up more than 500GB as data disk separately in least possible charges through your client area.
Scalable Bandwidth
We have whole infrastructure to avoid your migration and to offer privileged level of services and the proof of that is, offered ways of including bandwidth plans to your nodes, You can run on unlimited traffic model with restricted connection speed too.
Steady Enhancers
We offer same pricing for Windows and Linux VPS with the availability of Trial Windows licenses. Add up extra space to upload more data or to back up your VM. Least to highest amount of monthly bandwidth can be configured while ordering or add-on it at the time need. There are no upgradation setup charges but once an upgradation is done, you may not come back to lower level. If you want to turn your virtualization base into shared hosting infrastructure or you are not a technical guy with no command executing expertise, you can always install interfaces like Plesk for windows or cPanel for Linux. There might you have some different requirements you need to have them in your node, contact support to get a quote accordingly.
What else can be configured?
Available Addons
Additional Storage
Windows Server 2016, 2019
Extra Bandwidth
cPanle /Plesk Obsidian
---
What is VPS Server Oman?
When a container, crafted through a dedicated server which must be reside in the datacenter located in Oman territory and IP subnet must be allocated to the corresponding destination, access to such instance remotely or locally would be called as Oman VPS Servers.
Why i should buy Omani VPS Hosting?
If you have a business established in Middle East or looking for doing business in Oman, have local presence or considering it remotely, whether it is a kind of services or selling products, in today's world, it is necessary to gain your audience trust as well as quick loading of online visibility so to obtain such ability and to have an upper hand your rival, it is necessary to think out of the box and utilize the affordable hosting pin pointed solutions.
What are the benefits of Oman based Virtual Machine?
Instead of being live through UAE, Saudi Arabia or Bahrain if you will decided to go with Omani datacenter, you will have more chances to lower your latency in Middle Eastern as well as other Asian regions.
Do you provide Windows OS?
Yes, we do not only provide Windows VM but free trial licenses and no extra charges, usually other providers enforce you to pay more with this operating system.
How much is provisioning time after payment?
If you have placed the order or just in process of buying, you will be given ssh or administrative login details via email and ticket within 30 minutes to maximum 12 hours.
How to Scaleup my machine?
To enhance resources like RAM, Storage, Bandwidth or number of cores, you can always contact our support team or place and upgradation order from your client area console.
How to pay for Oman VPS?
Once you will add a service into cart and sign up with us, you will given three main gateways to process your payment which are PayPal, Credit Card and any Crypto Currency payment.
---