Dedicated Server Egypt
With an ancient historical background, Egypt is today, one of modern Islamic Arab states. It has good economic growth and tendency towards adopting modernism that is why after United Arab Emirates, most of renowned worldly brands have their head offices in there. Due to greater acquisition towards latest developments, in current era, countries must have firm IT infrastructure. Though this prerequisite is yet in developing form but we made it possible for locales as well as for foreigners to take part into internal internet bandwidth by offering sturdy dedicated server in Egypt with a designated physical local IP. It will absolutely give a great edge to those who want to be live from northeast corner of Africa for marketing their products, services or for utilizing machine to make a gaming or proxy server. Whatever your call is, our trustworthy, secure, low latency and faster carrier will give it an extreme boost. If you are a local corporate company or even an international business, you can gain benefits from the opportunity of physical Tier II data center located in Al Qahirah where all basic to expert level data center tasks are done with full professionalism.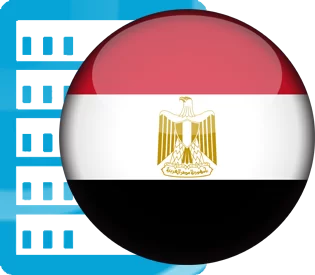 Cheapest Egypt based Dedicated Hosting Plans
We recommend, never to settle on over charged pricing, no doubts, current provision is from an area which is totally not familiar by most of providers and have more management costs yet with our top notch efforts and struggle to purchase hardware, bandwidth and associated resources in as least as possible rates. That is why we are able to sell you in charges which can be compared with any international data center without being compromised on the quality and uptime.
Processor
Memory
Storage
Bandwidth
Price
Intel Core i5-2400 3.10 GHz
8GB DDR3
1TB SATA HDD or 120GB SSD
10 TB

$109

/ Month
Order Now
Intel Xeon E5530 2.40 GHz
16 GB ECC DDR3
2x1TB SATA HDD or 2x120GB SSD
10 TB

$139

/ Month
Order Now
2xIntel Xeon E5620 2.40 GHz
32 GB ECC DDR3
2x480 GB SSD
10 TB

$199

/ Month
Order Now
2xIntel Xeon E5-2620V2 2.0 GHz
32 GB ECC DDR3
2x480 GB SSD
10 TB

$259

/ Month
Order Now
2xIntel Xeon E5-2650V2 2.5 GHz
64 GB ECC DDR3
2x480 GB SSD
10 TB

$299

/ Month
Order Now
---
Next Door Server Terminus
Being remotely up through Egypt based internet is not the solution you were looking for or you desired resources and latency is not coming fit for what you inquired. We have plenty of other in vicinity Tier III data centers which can offer you more robust and trusted server plans for getting them deployed to target Middle East or African audience.
Coming Soon!

Saudi Dedicated Hosting
Sum from USD.349/mo

UAE Dedicated Hosting
Deploy from USD.176/mo
Egypt VPS Server
You deserve reliability, more and more resources with first class hosted base with no sharing atmosphere in economical rates and you can achieve this simply by transforming your necessitate from a pure fully redundant machine to virtualized assets.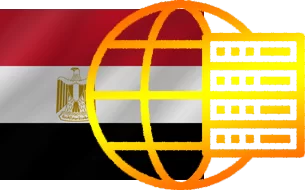 Unique Location
We always serve you with out of the box solutions. Due to high demands from our recurring customers and visitors, we have included this part of earth for servicing dedicated servers which is great for having low latency in Africa as well as in middle eastern states without being worried about the standard and performance of online visibility.
DC Perfection
Though there is a vast betterment needed in this region for hosting infrastructure but we still bet on the best and world standard services through state of the art hardware, trusted internet provider, branded switches, secure internal facility and ahead of all ambitious after sales qualified support team of engineers and technicians.
Legit and Liberty
Every rental machine is installed under a datacenter which is providing every option up to mark and in jurisdiction of local and international Law, at the same time imposed a strict policy towards the use of only legit commodities rest you can enjoy a full freedom of installing any desired software and make the machine usage as you wish.
Make Machine Powerful and manageable
For a long, stable go and growth, we always need additional value-added objects which can enhance our accessibility and allow us to win the competition. Same way, a live hosting machine with a single IP is most of time does not of any value, distinctively when one has to acquire it for performing some unique tasks. As you arrived here for a special service which is not common so you must be ambitious to inquire available addons you can select for optimizing it and making more conveniently accessible. Feed your extra requirements by engaging one or multiple options obtainable with this location including several licenses, hardware and control panels.
Machine Upgrades
Available Addons
Additional IPv4
Windows Server 2012, 2016, 2019
cPanle / Plesk
Extra and Backup Storage
---
Best Cairo based Dedicated Hosting
It is always a headache to explore some reasonable, reliable and expert hosting company who can offer location specific top level devoted type of hosting with unique complex customization. Being experts and expertise of decades in dedicated hosting type, we have vast exposure in this field, especially when you are latency and networking conscious with an availability of on demand solution from a particular territory.
Egypt Dedicated Server's FAQ:
As we know, it is nearly impossible to find an Egyptian hosting provider but yes, we are offering it from Cairo based well organized and facilitated data center.
Yes, there is a huge variety of operating systems, you can enjoy numerous flavors of Linux as well as all common versions of Windows standard with paid license.
Once your payment will be verified, your ordered will be send in order queue and on its tern, technicians will assemble accordingly and later install it with your desired OS, usually it can take 1-3 days for provisioning maximum.
Actually no, you are free to buy a machine for minimum length of 1-month time, later it will be your will whether you want to renew or not but you must have to submit cancellation at least 3 days before expire to avoid next month recurring charges.
Yes, for this specific location we are compelled to include setup charges which is just one-time minimal cost.
With us you have liberty to increase storage device at any time of usage, moreover, can order separate IPv4.
---
Any Query?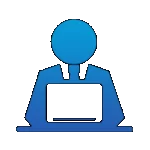 ---