Dedicated Server in Indonesia
At VPSandServer, we take pride in offering the finest dedicated servers available in Indonesia, all powered by the reliable Linux operating system. When you choose our services, we not only provide the top-notch hardware for your server, but we also allocate ample space in our state-of-the-art data center for the seamless placement of your machine, server, or computer. As the number of visitors to your website or application increases, the demand for enhanced server capabilities becomes paramount. Rest assured, our dedicated servers are equipped to handle these escalating traffic volumes with ease, ensuring smooth performance and uninterrupted user experiences. We understand that every customer has unique requirements, which is why we offer a wide range of server specifications at affordable prices. Whether you need ample storage, robust processing power, or specific network configurations, we have the perfect solution to cater to your individual needs. If you encounter any difficulties during the ordering process, we have a comprehensive ordering process guide available on our website. Additionally, our dedicated support team is always ready to assist you, ensuring a hassle-free experience from start to finish. Don't miss out on this exceptional promotional opportunity! Act quickly to take advantage of our limited-time offer. Trust us for the best dedicated servers in Indonesia that combine reliability, affordability, and outstanding performance.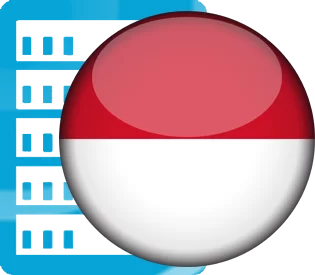 Guaranteed Cheap Pricing for Indonesian Servers
You have the flexibility to choose from a range of specifications based on your specific needs for Geolocated Indonesian Dedicated Servers. Our affordable packages cater to a variety of requirements in a customized and dedicated environment. Additionally, all plans come with a free standard hosting service. Benefit from the latest Intel processors, brand new server hardware, and a wide selection of applications, all at competitive rates. Rest assured, there are no hidden charges, and prices are transparently presented in USD. Furthermore, upgrading your resources is easily accessible from the get-go.
Intel Processor
Memory
Storage
Bandwidth
IPv4
Price
Celeron G1840 (2M Cache, 2.80 GHz)
8GB
120GB SSD + 500GB SATA
Unlimited
02

$129

/ Month
Order Now
Pentium G3220 (3M Cache, 3.00 GHz)
8GB
120GB SSD + 500GB SATA
Unlimited
02

$149

/ Month
Order Now
Core i3-4160 (3M Cache, 3.60 GHz)
8GB
240GB SSD + 1TB SATA
Unlimited
02

$199

/ Month
Order Now
Core i3-6100 (3M Cache, 3.70 GHz)
8GB
240GB SSD + 1TB SATA
Unlimited
02

$229

/ Month
Order Now
Core i5-4460 (6M Cache, up to 3.40 GHz)
8GB
240GB SSD + 1TB SATA
Unlimited
02

$259

/ Month
Order Now
Xeon E3-1220 (8M Cache, 3.10 GHz)
8GB
240GB SSD + 1TB SATA
Unlimited
02

$299

/ Month
Order Now
---
Looking for More Asian nearby Dedicated Server Choices?
To meet with your one window all operations expectations, we are available throughout the world with sophisticated and top level datacenter facilities so if you are un will to proceed buying a machine from Indonesian territory, we have a huge collection, consider browsing through other devoted hosting locations.

Hong Kong Servers

Dedicated Hosting Japan
Indonesia VPS Hosting
If you prefer an Indonesian location for your hosting requirements to ensure lower ping and latency in your area but are unable to invest in dedicated machines at the moment, there's no need to worry. You can rely on our cutting-edge virtual nodes, built using KVM and OpenVZ technologies. These nodes provide powerful browsing capabilities and are equipped with SSD storage, enhancing your query processing speed significantly.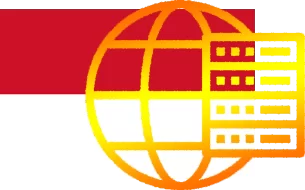 Latest Equipment
In addition to utilizing the highest quality Intel processors, our deployed machines come from globally renowned and top-tier brands that have demonstrated their stability over the long term. As an experienced provider, we prioritize the use of the latest hardware to ensure long-lasting continuity for our clients. By relying on cutting-edge hardware, we minimize the risk of operational issues such as hardware corruption and crashes, providing you with a reliable and uninterrupted hosting experience.
Uninterrupted Surfing
We maintain a strict policy against any form of abusive or misuse of our services. Therefore, it is essential that you host only legitimate assets on the machines rented from us. Rest assured, if you are using our services for lawful purposes, we guarantee a smooth experience. We offer unlimited bandwidth along with ample resources such as RAM, cores, and storage, providing you with the necessary capabilities to support your online operations efficiently.
Security and Support
To ensure a basic level of internal firewall security, each delivered server is equipped with protective measures. However, as our provisioning is unmanaged in nature, it becomes your responsibility to implement maximum security measures to keep your online facility safe from intrusions. We are here to provide basic support, including assistance with OS re-installation and hard reboots. Should you require any guidance or help in these areas, our team is readily available to assist you.
What else to Scale?
We offer a range of pre-built plans tailored to different types of usage scenarios. You have the option to select a plan that suits your requirements as it is, or conveniently upgrade by adding extra features as needed. If you find that you require a specific add-on or enhancement, simply let us know and we will scale up your hosting accordingly. To make your hosting infrastructure more robust, fast, and resource-rich, we provide a wide variety of accessories that you can incorporate. These accessories can enhance the performance, user-friendliness, and even enable you to utilize the hosting for reselling purposes by installing a licensed control panel. Our goal is to provide you with the flexibility and options to customize your hosting environment to meet your specific needs.
Scalability and other considerable options
Available Addons
Additional IPv4
CentOS, Debian, Ubuntu or Custom OS / Windows OS
Windows OS
cPanle | WHM Licenses / Plesk Obsidian
Extra Storage and RAM
---
Advantages of Indonesia Servers
When it comes to hosting your website or application, choosing a server located in close proximity to your target audience can significantly enhance performance and user experience. That's where Indonesia based dedicated server hosting comes into play, providing you with a powerful hosting solution tailored specifically to the needs of businesses and individuals operating within Indonesia. By opting for Indonesia based dedicated server hosting, you benefit from the advantage of reduced latency and faster response times. When your server is geographically closer to your users, the data transfer happens swiftly, resulting in quick loading times and seamless navigation. This is particularly crucial for websites and applications that cater to an Indonesian audience, as it ensures a smooth online experience for your visitors.
Why buy Indonesian Servers from us?
At our hosting services, we offer a range of dedicated server options designed to meet the diverse needs of our clients. Whether you're a small business owner seeking reliable hosting for your e-commerce platform or a large enterprise in need of high-performance servers for resource-intensive applications, we have the perfect solution for you. Our Indonesia based dedicated servers are equipped with cutting-edge hardware, including top-of-the-line processors, ample storage capacity, and generous amounts of RAM. This ensures that your website or application runs smoothly, even during peak traffic periods. Additionally, we provide robust network connectivity and multiple layers of security measures to safeguard your data and protect your online presence. With our dedicated server hosting, you have full control over your server environment. You can customize the server settings, install your preferred operating system, and configure the server according to your specific requirements. This level of control empowers you to optimize the performance and security of your hosting environment, providing you with a reliable foundation for your online presence. Our experienced technical support team is available round-the-clock to assist you with any issues or questions you may have. From initial setup to ongoing maintenance and troubleshooting, we're here to ensure that your Indonesia based dedicated server hosting experience is seamless and hassle-free. Experience the benefits of hosting your website or application locally with our Indonesia based dedicated server hosting. Harness the power of reduced latency, faster response times, and robust performance to provide your users with an exceptional online experience. Contact us today to explore our dedicated server hosting options and take your online presence to new heights.
What is Indonesia dedicated server hosting?
This refers to a hosting service where a dedicated server is located in Indonesia, specifically designed to cater to the hosting needs of businesses and individuals operating within the country. It offers the advantages of reduced latency, faster response times, and a seamless online experience for Indonesian users.
What are the benefits of Indonesia based dedicated server hosting?
The benefits include improved performance due to reduced latency, faster data transfer speeds, enhanced user experience for Indonesian visitors, and the ability to localize your online presence. It also allows you to have full control over your server environment, ensuring optimal customization, security, and reliability.
Can I get technical support for my provisioned machine with you?
Yes, being reputable hosting provider, we usually provide 24/7 basic technical support. They have experienced professionals who can assist you with server setup, maintenance, troubleshooting, and addressing any technical issues that may arise.
How secure is your infrastructure?
We implement various security measures to protect your data and ensure a secure hosting environment. These measures may include firewalls, intrusion detection systems, regular backups, and physical security measures at the data center. Additionally, you can implement additional security practices and software to enhance the security of your hosted applications.
Who is Indonesia based dedicated server hosting suitable for?
It is suitable for businesses and individuals who target an Indonesian audience. It is ideal for e-commerce websites, web applications, gaming servers, content-heavy platforms, and any online service that requires fast and reliable hosting within Indonesia.
What features should I look for?
When choosing, consider factors such as hardware specifications (processor, RAM, storage), network connectivity, data center facilities, security measures, customer support, scalability options, and the ability to customize and configure your server environment according to your specific needs.
How can Indonesian dedicated machines benefit my business?
It can benefit your business by providing faster and more reliable hosting for your website or application, resulting in improved user experience and customer satisfaction. It can also help you establish a local online presence, target the Indonesian market effectively, and ensure data compliance with Indonesian regulations.
Can I upgrade my hosting plan as my business grows?
Yes, we offer scalability options, allowing you to upgrade your hosting plan as your business expands. This ensures that your server resources can accommodate increasing traffic, data storage, and other requirements, providing seamless scalability to support your growing business needs.
---