VPS Server Hosting Uruguay
In the region of Latin South America, Uruguay is the tiniest country having 3.42 million population whose biggest city and capital is Montevideo. VPSandServer offers accessible Virtual Private Server Hosting in all areas of Uruguay with KVM, superuser root access, all in all control on Server, individual dedicated environment, both Linux and Windows OS, and a lot more. We have entrenched state-of-the-art TIER III Data Center with all international standards to offer you out of the box virtualization solution with in control latency as VPS Server physically hosted in Uruguay, equipped with Montevideo as Geolocation. Desire of us is to develop online E-Commerce markets such as MercadoLibre, PedidosYa, Tienda Inglesa, Woow, also applications, businesses, apps, websites, shopping stores, and products of Uruguayans to everywhere in world so that they can make massive money. Our prize-winning web hosting company supplies free Domain Name Service (DNS), SSL Certificate, Service Level Agreement (SLA), and TOS. Must remember that simple-to-use cPanel control panel of us is the best operating system for the object of total management of virtual server and huge dedicated resources, you can yourself monitor your own website and handle your domains. So, as a consequence, our hosting company merits a standing ovation.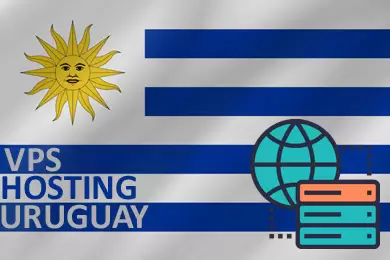 BUY URUGUAY VPS PLANS WITH ROOT ACCESS
Today, Uruguayans can buy our designed VPS Hosting plans with root access, prodigious bandwidth, 100 Mbps network port, IPv4 and IPv6 addresses, operating systems, multi-cores of CPU, and flexible RAM. Though infrastructure and other costs in this region are too high, yet we have made it in your reach as much as it could be so choose the most suited plans to your Uruguay based hosting needs which are practically crafted under KVM Virtualization and SSD storage for faster loading and executing experience. As luck would have it, you have visited a fabulous platform because we are offering scalability, reliability, flexibility, and stability. Our accomplished and qualified technical support team is available in 24/7/365 to put right issues of people in Uruguay rapidly, so, don't delay, and contact our team through Call, Ticket, Email, or Live Chat.
CPU Cores
RAM
SSD Storage
Port
Bandwidth
OS
Price
01
1 GB
30 GB
1 Gbps
1500 GB

$27.99

/ Month
Buy Now
02
2 GB
40 GB
1 Gbps
2000 GB

$48.99

/ Month
Buy Now
04
2 GB
20 GB
1 Gbps
2500 GB

$59.99

/ Month
Buy Now
02
2 GB
80 GB
1 Gbps
2500 GB

$69.99

/ Month
Buy Now
03
3 GB
60 GB
1 Gbps
2500 GB

$85.99

/ Month
Buy Now
04
4 GB
80 GB
1 Gbps
4000 GB

$96.99

/ Month
Buy Now
CPU Cores
RAM
SSD
Bandwidth / Port
IP Type
OS
Price
01
1 GB
5 GB
1 TB @ 100 Mbps
IPv6 Only NAT64 + DNS64

$19.99

/ Month
Order Now
02
2 GB
25 GB
2 TB @ 100 Mbps
IPv4

$58.99

/ Month
Order Now
04
4 GB
25 GB
4 TB @ 100 Mbps
IPv4

$108.99

/ Month
Order Now
08
16 GB
50 GB
6 TB @ 100 Mbps
IPv4

$218.99

/ Month
Order Now
---
Buy Dedicated Server in Brazil
Brazilians and Uruguayans can order Brazil based Dedicated Server hosting besides Uruguay VPS hosting to achieve humongous resources, 3.50 GHz processor, memory, SSD, bandwidth, 1 Gbps internet port, full remote root access, brand-new Software and hardware, one hundred per cent uptime SLA, OS of Windows and Linux, 24x7x365 basic support, DDoS security, and incredibly more.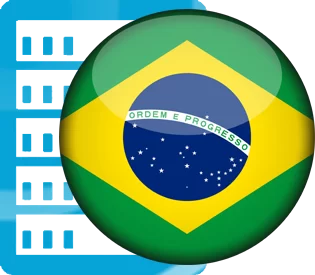 Splendid VPS Hosting Provider in Uruguay
VPSandServer is the splendid and the best VPS Hosting Provider in Uruguay, Montevideo. In just minutes, not days, our trusted web hosting company provide you overall control to create, set up, and start your websites, and also assist in each step to swiftly grow your own websites. As you know that we mostly give 99.9999% to 100% Uptime SLA guarantee to our comely clients, so, neither others websites can disturb your websites nor you can attain downtime ever. Consequently, we assure that your websites is forever online and working conveniently. We expect that lots of those people whose are thinking to launch their own online businesses in future, will begin and host their businesses with us to become rich and famous in-due-time. If merchants, businessperson, website owners, traders, and marketers are seeing huge-traffic on their online platforms then they can definitively handle their platforms if they purchase our Virtual Private Server Hosting Uruguay. For faster website reliable performance, you can scale up or down your given dedicated resources yourself by only 1-click. Enjoy our unbounded VPS Sever hosting services!
Top 4 Benefits of Uruguay VPS Hosting
If truth be told, there are lots of Benefits, Advantages, Features, and Facilities of Uruguay VPS Hosting. Let's look at top 4 benefits which are given below:
With only a few clicks, Uruguayans can install free SSL, and any type of Software such as Plesk Obsidian, Direct Admin panel, cPanel control panel / WHM licenses, WordPress, PHP, Joomla, CentOS, Debian, Fedora, Ubuntu, Windows Server 2019, Enterprise Edition, Windows 10 Pro, and far more.
Now, on-the-spot, you can save your expensive time and solve your problems by chatting with our professional team in twenty-four hours a day, seven days a week, three hundred and sixty-five days an year, and even in holidays. So, convey your queries right now to us by creating tickets or emails.
Uruguay clients linked with our VPSandServer hosting company can purely secure their websites by 2-step verification, powerful login details, and for the excessive security, we serves anti-DDoS protection, firewalls, and Software updates. Protection of Uruguayans is our first priority!
Bravo! After purchasing our affordable Uruguay VPS Server hosting, Uruguayans will gain reliable instances like high-priced Dedicated Hosting or cloud hosting, for that reason, don't pillage your money, rather save it.
Success Like A Pro
Uruguayans can achieve instantly success like a pro via their online sites if they invest a little amount of dollars to buying our Uruguay VPS hosting because we give flexible resources according to your necessities.
99%+ Client Satisfaction
Our clients in Uruguay love us deeply, and also recommending us to the other people due to satisfaction, well grounded performance, 24/7/365 technical support, beyond belief speed improvements, and a lot more.
Robust SSD Drive
Main aim of delivering robust SSD storage drive to everyone is to enhance speed of loading programs or web pages. Likewise, you can swiftly save your enormous data or files, and your OS can quickly boot up in seconds.
First-Class Processors
We often give one core to multiple cores of first-class processors to our Uruguay clients so that they can expeditiously transfer their documents. You can configure further cores processor to minimize power consumption.
Host Applications
VPSandServer can host your all applications namely PHP, WordPress, Magento, Joomla, etc. Install your applications on your virtual server and use them via the internet. To get more details, contact us within 24 hours.
Reliable Service
Since we have been spent numerous years in providing virtual dedicated servers globally, this is why, our services are reliable, faster, highly durable, scalable, flexible, and efficient. So, Uruguayans can trust us!
Put More
Our clients of Uruguay having own entire management system can put more resources into their virtual plans themselves by handling our an operating system of cPanel control, but before doing this, they should explore that how much volume of their businesses have. Must be noted that if you have recently activated your own business then run it for at least one to two months, and no need to put more capacities in resources, but after two months when your business grow, and you have not sufficient capacities to manage it, you can put more or upgrade your virtual dedicated resources on the spot at an furthermore fees.
Facilitate Yourself
Resource
Additional IPv4
Management
Windows Server 2019 / Windows 10 Pro
cPanel / WHM Licenses
Plesk Obsidian
---
On Uruguay Server, how much websites can I host?
You can host your uncountable websites on our Uruguay virtual server hosting with a fixed price because we give peak-space of virtual nodes including memory, solid-state drive, processor, dedicated IP, and bandwidth.
How much RAM would you give?
We give capacity of 1 GB to 16 GB RAM to Uruguayans, but it can be increased more from 16 GB to 32 GB accordingly to requirements of business. If you increase more space in RAM then you can do multi tasks in a short time.
Can I pay with Bitcoin?
Of course! If you are comfortable to pay with Bitcoin Cryptocurrency then it's okay or if not then you can pay with PayPal, Visa Card, Perfect Money, or MasterCard. Place an order and buy our Uruguay VPS Server Hosting right now!
Why Uruguay VPS Hosting better than others?
Our Uruguay Virtual Private Server Hosting services are better than other Uruguay VPS hosting providers because we save your precious time, money, attempt, expenses, and provide superfluous dedicated instances on a minor monthly fees.
Will I get unbounded traffic?
Absolutely! Our clients living in Uruguay will get unbounded monthly traffic, high number of visitors, and also will generate income through their websites. So, pay a reasonable cost now and obtain as much as you wish.
Differ between SSL and SLA?
SLA is the commitment and service level agreement between a hosting provider and a client, whereas SSL is secured sockets layer which is given for the strong protection of your privacy, website and network. You're in great company!
---