Dedicated Server Hosting UAE
We are recognizably seen in UAE as a reliable distributor of dedicated servers. Our company has improved its abilities to offer nonstop and reliable online machines by supplying clients with full assistance when they require it. We have a keen eye on recent developments in the UAE networking industry and modified our whole infrastructure as per what would be the important in near future. Upcoming clients with new orders can quickly and easily surf through high-speed hard drives, multi CPU cores, middle level bandwidth, Industry's most reliable hardware and variety of operating systems options. Currently, we are offering our all Middle East based services from Dubai data-center, and as per upcoming requirements by many clients, we plan to offer the same valued and well-oriented services from other states of the United Arab Emirates and specifically from the Abu Dhabi.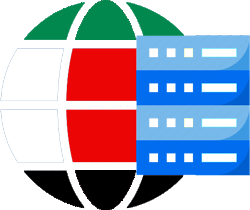 Powerful Server with Cheap Pricing
We approach all financial needs and requirements that's why we made suitable and useful criteria for getting dedicated plans. Through a manageable package, you can continue to improve your business performance. The new hosting options and affordable prices include our collection for your convenience. We have several affordable and reliable choices and in compliance with UAE requirements.
Processor
Memory
SSD Storage
Bandwidth
# of Cores
Price
INTEL XEON E3-1230 v5
16 GB
512 GB
250 GB
04

$176

/ Month
Order Now
INTEL XEON E5-2620 v4
16 GB
512 GB
250 GB
08

$285

/ Month
Order Now
INTEL XEON E5-2630 v4
16 GB
512 GB
250 GB
10

$349

/ Month
Order Now
INTEL XEON E5-2650 V4
16 GB
512 GB
250 GB
12

$405

/ Month
Order Now
INTEL XEON E5-2680 v4
32 GB
512 GB
500 GB
14

$535

/ Month
Order Now
---
SysAdmin Support
An expert technical support team is ready to take on any challenge whether you have some complex customizations to be implemented regarding hardware or networking or even after provisioning you are facing an issue. No matter what you can find us your best companion in hour of need.
DDOS and SSDs
Biggest distinction which make us more trustable and worthy is included 2GBPs DDOS mitigation with each server and SSD storage instead of HDD to give your system extra boost which will absolutely increase your workability and loading of required resources at any stage.
Network & Provisioning
By default each machine will be provisioned through 100Mbps internet port within 24 hours after confirmation of order and payment, moreover multiple internet carriers and IP ranges are available to lower your latency even more so ask us to test an IP before placing an order.
Addons Feature
In our environment, you can increase resources, including managerial interface licenses, firewall certificates, and other networking features. This is a perfect kit of extra extensions and can be used by individual servers and websites. You can extend assets at all levels. Our sales specialist will give you fast adaptability. We are also available to assist you with sorting and alternative approaches. After having one hosting account compared to many Web hosting accounts, you also save your money. You can get the best features from our dedicated products together with our "Addons" Program.
Web Hosting Upgrades

| Upgrade | Price |
| --- | --- |
| 1 TB SSD | $31 / Month |
| 8 GB Extra Ram | $33.00 / Month |
| 250 GB Premium Bandwidth | $52.00 / Month |
| 1 Dedicated IP Address | $11.50 / Month |
---
Dubai based Dedicated Servers
In United Arab Emirates, out of 7 stats, Dubai has more potential and recognized worldwide. Due to its lot more importance, whole corporate sector has their representative or business offices in there. It does mean, it is a mini hub of world economy so when we see things in the sense of technology, the only point comes in mind the stable local data center through which all other online and world connectivity factors can be achieved. Next is the point of need, usage and budget to surf for hosting a database, web, app, mails or social media network. The highest level to pursue this is the Dedicated Servers physically hosted from within Dubai through which all other forms of hosting like VPS Servers, Cloud or Shared hosting can be produced. As there are large number of corporate companies so to avoid future problems and private utilization, people recommend to buy a full-fledged Dubai based dedicated server. Not only this but there is a huge community lives within Middle East and throughout the world who do not reside practically in this part of earth but want to represent and sell their goods and services under UAEs trademark, for them it is even golden chance to outside of purchase a machine from this location to target whole Middle Eastern market remotely.
Best Dedicated Hosting Company United Arab Emirates
With an experience of Hosted Environments and especially in provisioning location based dedicated servers for more than 12 years, VPSandServer is renowned locally and internationally for its out of the box services. We started selling dedicated hosting from United Arab Emirates seven years ago with all advanced technologies. At that time, most of the local hosting providers were absent in provisioning UAE's dedicated machines but offer other placed servers to local clients and rest of them who were small data centers had very high prices with low level of infrastructure, DC tier and bandwidth. So, with our arrival, hosting market got mature and now you can find various competitors. But we are still on top due to our customized, flexible, trusted and high-quality solution in lesser costs than others. We deliver all dedicated hosting orders with the facility of installing any desired operating systems from Windows and Linux, default bandwidth, SuperMicro hardware, 100 Mbps connection, DDoS mitigation, secure internal firewall, best switches, multiple IP ranges and much more. With our efficient server and Turbo administration, you could take your business and website to the next level with up to 20 times the loading of your rival. If you currently have bad times with your current provider or you want to upgrade yourself from shared atmosphere then we are always open to assist you.
Frequently Asked Questions:
Q: Where is your datacenter located?
Ans: We have Tier III data center physically located in the capital city Dubai, United Arab Emirates which is the most admirable location if you are to target a Middle Eastern territory.
Q: Do you make security settings and optimization?
Ans: All server orders are provided with necessary security configurations and optimization procedures before delivery which are totally automated so feel yourself comfortable.
Q: Which Hosting Control Panels are Available?
Ans: There are many hosting and server management panels are available in the market but we recommend the most powerful and popular Plesk Obsidian for Windows and cPanel/WHM for Linux based Operating systems.
Q: Does my Dedicated Server have root get to?
Ans: With each provisioning, one will get credentials with higher level of management user like Root for all Unlix/Linux based operating systems and Administrator with all windows server's versions though the ssh and rdp ports could be different than regular due to security reasons.
Q: What is the payment method?
Ans: The most secure and easiest way to pay globally is PayPal so yes you can use that gateway to pay your current invoices or renewals.
---
Any Query?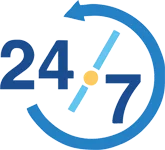 ---