VPS Server UAE
Being mini Europe, United Arab Emirates and Dubai in particular has vast impact on businesses, trademarks and brands as this country holds the main offices about each corporate profession. Due to its undeniable significance, more and more international commerce industry obverted to launch their products and services from a stable and secure origin. UAE is not lacking behind in any field of life and putting its resources for betterment of their own economy and business climax. Understanding the gemutlich local environment, even those who do not have any practical existence within country are using remote means to show their presence by employing their apps and web portals from Dubai based data centers. Moreover, in today's world, for getting highest level of outcome from online business, the important fact is to have best loading apps speed with lowest latency for a particular region. Now the turn is to analyze, how you can obtain a base for hosting your belongings in lowest cost with full effect, answer is straight forward, it is UAE based VPS Hosting, where you can enjoy the freedom of dedicated resources as well as cheapest confirmed price while comparing it with UAE dedicated servers.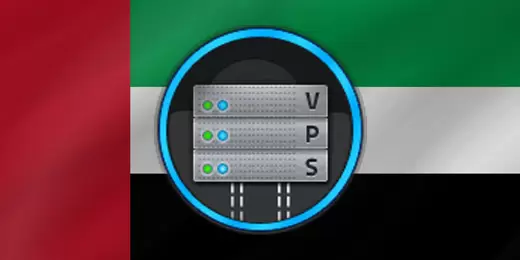 Dubai DC
Multiple Internet Carriers
KVM Virtualization
Low Middle Eastern Latency
Multiple IP ranges
Remote access and root user
SSD Storage
2GBPs DDoS prevention
Custom solution availability on demand
Cheap Priced Plans
Our website offers new hosting choices and affordable prices for your comfort especially when you are to work through a virtualized node. As per resources with different cores, bandwidth, memory and space, we have crafted 6 valuable plans from this location. You are free to compare our charges with any other provider before placing your first order or even compare our packages to choose the one comes true on your requirements.
Processors
RAM
SSD Storage
Bandwidth
OS
Price
1vCPU
01 GB
30 GB
Unlimited

$15

/ Month
Order Now
1vCPU
02 GB
50 GB
Unlimited

$30

/ Month
Order Now
2vCPU
02 GB
60 GB
Unlimited

$60

/ Month
Order Now
2vCPU
04 GB
80 GB
Unlimited

$90

/ Month
Order Now
2vCPU
08 GB
80 GB
Unlimited

$110

/ Month
Order Now
4vCPU
08 GB
100 GB
Unlimited

$135

/ Month
Order Now
---
Pertinent Dedicated Hosting Solutions
In more cases, one requires other origins to find out same kind of services and in some cases, one is unable to fulfill his/her desires with the listed one. In each case, you can find below helpful and convenient for your online success.
Unique

Saudi Arabia VPS Servers
Purchase from USD.29/mo

Pakistan based VPS Hosting
Cost from USD.30/mo

Bangladesh VPS Server
Starts from USD.27/mo
UAE Dedicated Server
Required resources are not as your project will utilize in virtual instances but yet you are to stick with current location, isn't it great for you that you can order full dedicated server from same location.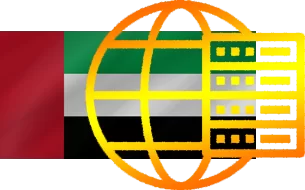 Best UAE VPS Hosting
VPS Hosting is an ideal solution for medium-sized companies who seems more careful about their data security and no third-party intervention and for those online portals who are consuming mediocre number of resources like ram, cpu and bandwidth. In the light of its definition, we assure you that our VPS hosting plans provide you with the perfect intermediate solution. With more than 10 years of expertise, specialized in virtualization and even the preliminary VPS Hosting company responsible for United Arab Emirates based virtualization, you will maintain a healthy hosted infrastructure with secure and safe project deployment. You will receive what would be our words, same quantity or resources you ordered, creative support, in time response, best and powerful data center infrastructure, firm networking, choice to select from IPv4 ranges, any time upgradation facility, selection between operating systems, monthly and annual subscriptions, forceful server reboots, free re-installation, change in OS and much more. If you are a resident of Middle Eastern territory or belongs to any international state of the world, you have launched your IT project or just to begin with that, we are equally good in every situation for carrying out your needs. We recommend you to first test our infrastructure and quality of services before buying services in bulk to better understand how we work for you and how these services can be more beneficial for you. We are sure that you will stick with us as most of clients do, it is all because of our low costs, large amount of resources, best technical support and convenient way of management. Our qualified and pro
Dubai Based Virtual Private Server Provider
No doubts that United Arab Emirates as whole is being modernize but yet state of Dubai has in depth latest infrastructure and hub to run its economic activities. That is why despite announcing virtualization facility from any other state, we decided to present Dubai based virtual private servers, being top notch local vps provider company. You can acquire any VPS node with SSD storage, KVM virtualization, healthy traffic and DDoS protection from us but rest other companies may not offer you such features. We have huge quantity of dedicated servers, specifically reside for virtualization purposes. All server instances will be provisioned within maximum 24 hours after order with the availability of numerous operating system and utility to add popular addons like control panels and scripts installer. Including the class and quality of hardware, we have designed container system through KVM virtualization which is responsible to offer best virtual hosting experience currently as being advanced technology in the world. We have a large web hosting network with a range of hosting services. We offer a lot of exclusive choices for hosting. If you are looking for a cost-effective plan for your medium or small business, choose one of our common business strategies. In all major UAE cities such as Dubai, Ajman, Sharjah, Abu Dhabi, and Ras Al-Khaimah, our performance servers are available at the most desirable cost along with the best customer service portal. Our goal is to give our customers a versatility of large websites and the simple deployment of web hosting along with our solid hardware network and server features.
Solid-State Drives
For improved performance and dependability, our VPS servers have been built in SSDs. SSD drives are incredibly fast and long-lasting. It uses flash technology to increase the load speed of your application. This helps to boost efficiency.
Lesser Latency
Our qualified and professional technicians monitor server status and kept themselves engaged with networking to lower down as more latency they can to offer your audience a more robust and fast loading experience on the go.
Flexibility
We have distributed a huge machine into containers of various sizes for lower to higher level of usage, still there are other components like Internet port, operating system, integration of 3rd part software to include at any time.
Secure, DDoS protected
There is nothing to get benefits and advantages even if you can acquire super high resourced machine, with terabytes of ISP connection and top-notch hardware if it is not secure. So we have involved such firewall switches and DDoS mitigation which can keep your online belongings safe.
Unlimited Bandwidth
Here in United Arab Emirates, costs of internet traffic are huge so we decided not to sell it in the same way but presented unmetered bandwidth by decreasing the internet speed. This allows uninterrupted and smooth website visibility for whole the month with a normal resource loading.
Economical Rates
You can find the most cost-efficient way to run a dedicated Hosting type by deploying a virtual private server from Dubbay Data center because you are paying for about a shared price whereas getting facilities to manage a dedicated type. We bet our rates are lowest in middle east.
Appropriate Bolsters
There are conditions when one may demand something even more than a simple structured virtual machine, why it is so because they want to include some special elements to their projected instance for acquiring maximum results or sometimes it is necessary to have such addons for getting the specific program into action. So for such users for a catalogue to select and order them at checkout point or at any time after ordering a basic package. Presently, there are control panel, operating systems license and additional IPs etc. to choose. Prices for each addon feature can be viewed at configuration page while placing order.
Top UAE VPS Addons
Elements / Licenses / Utilities
Additional IPv4
Internet Connection Speed
Windows Server 2012, 2016, 2019
cPanle / WHM Licenses
Plesk Obsidian
---
UAE VPS FAQ:
We deliver all kind of virtualization from Dubai based data center.
You get the full access to the VPS Server UAE. You are also eligible to run any software that is compliant with the platform and according to your needs and did not violate of universal terms and conditions.
Yes, all you have option to upgrade your account as per your business requirement but for such upgradation, we will deliver you a fresh instance where you can move your data.
Indeed, you'll be able to access your server from administrative RDP and root SSH remotely, usually RDP access for Windows based machine and root access for all kind of linux operating systems.
For linux lovers, about all latest versions of CentOS, Ubuntu, Debian and Fedora are available whereas Windows comes with Windows Server 2012R2, 2016 and 2019.
In general, to supply of VPS after payment acceptance takes between 1 to 6 hours or even lesser. However, if there are few more orders in the queue, it might take little more.
With all modern technologies, Dubai based data center has tier III facilitation to present any kind of complex and customized solution.
---
Any Query?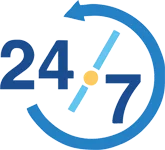 Our technical support is always ready to support our UAE customers. We have an IT department that delivers solutions on the contact point. They have the experience to tackle any question friendly.
---