VPS Hosting Hong Kong
Hong Kong, a special administrated area by people republic of China, having a huge population of about 8 million according to the occupied area and a literacy rate of about 96% have a great importance in the prosperity and economical activities of China. Though it is big state renowned for its exports to the whole world yet it is a big industry to work in. As china has badly restricted their communication to international community so by using the internet part of Hong Kong, one can still enhance one's business throughout China and Hong Kong. We are specialized in virtualizing from this region so better solution to be activated online for targeting this origin is to buy a cheap vps hosting in Hong Kong. No worries whatever number of CPU cores, Bandwidth or Memory is required for any level of business, we can make sure the availability of resources without any distortion.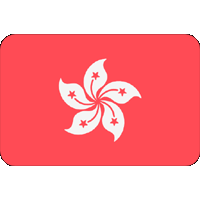 Firewall Feature
Multiple Connection
24*7 Support
Fast Deployment
Scalability
Mobile Access
50k+ Customers
Lowest Startup
Support Guide
Hong Kong based VPS Packages
We created optimized readymade packages for buying all kinds of VPS servers with lowest to high business use. We design our services according to latest demand and nature of client's needs in which anyone can avail our services without putting any burden on pocket. Our fastest VPS allows you to continuously increase your business performance. Our Server also gives you the latest hosting services and affordable prices for your convenience.
CPU
Memory
SSD Storage
Bandwidth
Price
02
02 GB
20 GB
250 GB

$15

/ Month
Order Now
02
04 GB
50 GB
250 GB

$25

/ Month
Order Now
02
06 GB
100 GB
250 GB

$45

/ Month
Order Now
04
08 GB
300 GB
250 GB

$85

/ Month
Order Now
---
Virtual Private Server Hong Kong
As we came up with an effort to put nothing apart from your reach so now you can host your data center with the territory of China from the best data center located in Hong Kong. We are unique for this location due to lowest latency, best data center infrastructure, high traffic and support in most common English language. You can order a Hong Kong based virtual private server with Windows and Linux based operating systems to acquire root or remote desktop access. As this location is the hub for internet access in Asia so our company offer you lowest latency with fastest lading throughout Macau, Taiwan, Japan and Singapore. If your wish to buy a dedicated server but do not able to manage things in your budget then the top-notch direction is to have a virtual machine which will give you same functionality and convenience of using it without the influence on resources by any third party. And for it this location is the best because you can market your products and services with lesser hosting costs and with the ability to go deep and in reach of maximum population.
Cheap Hong Kong VPS Company
No need to start a project with immense costs by deploying a dedicated machine if you are still not sure how your bought resources will work for you. Simply get a virtualized instance physically located in Hong Kong from renowned company with local tier III+ data center facilities. Compare us with any Hong Kong based vps provider, you will come to know that people have more trust in us due to our quality services in cheapest prices. With a climax in economic growth this state of world offers you best business opportunities so to show off your influence in this region, you must have to target this market through online visibility and the lowest possible solution is found through us. We are good whether your need a vds or cloud vps from this location with root privileges under Windows server or Linux like operating systems. No worries if you have any custom networking or hardware demand, our engineer is well organized and literate to design things for you as per your complex needs. Best hardware with SSDs and state of the art security systems behind each node is maturely included so that you may not face any unwanted intrusion though you have to keep your application secure to maximize your data safety. We always use latest, upgraded software and hardware, including SSD storage and bare metal servers with the ability of provisioning vps server with various older and newest versions of operating systems. In today's online world, prevention of DDoS attack is a mandatory fact so taking this fact in account we have installed shield to minimize or stop such attacks. Delivery of credentials with user, password, ssh or rdp port is done with 6-24 hours after the confirmation of payment and order.
Windows/ Linux Servers
We offer Windows VPS servers as well as Linux options, including CentOS, Debian, and Ubuntu. All hosting accounts have the best screenshot of compatible interfaces.
Daily Backup
You can make your backups by yourself. Keep and protect your data through our VPS backup solutions on an external hard drive disc. With the Snapshot choice, you can take a snapshot of your virtual server in just a few clicks using the management tool.
100% Uptime SLA
We offer an SLA of 100% availability. We assured our services with no downtime and latency. All system upgrades may be done without any interruption.
Fast Server Deployment
You have no need to worry about the new system set up and connection. You can deploy all types of SSD VPS server In Hong Kong within a little time. Our technical team will allow VPS services to you after all successful configuration.
Monitoring Alerts
Stay informed with monitoring alerts with CPU, RAM, and Storage. All you have accessibility to monitor all server setups and updates.
Reliability
We committed to providing a reliable hosting environment. We want to save your precious time and resources and to support you in choosing the right website host business to satisfy your whole website needs.
Upgrade Tools
Many clients do not feel to adapt to extra machine benefits. They go for an access level privilege. But in many terms, businesses need the most wanted and updated functionalities. Similarly, in most cases, licensed panels are not being given in basic plans. So, forgetting the enhanced features and physical capabilities many tools are needed. There are many components and techniques for higher adaptability. Through our instant available criteria, you can get the best alternatives.
Web Hosting Upgrades

| Upgrade | Price |
| --- | --- |
| 10 Hosted Domains | $2.50 / Month |
| 25 GB NVMe SSD Storage | $6.00 / Month |
| 200 GB Premium Bandwidth | $8.00 / Month |
| 1 Dedicated IP Address | $3.50 / Month |
---
Frequently Asked Questions:
Q: What is VPS?
Ans: VPS represents Virtual Private Server. It is composed of a server using a dedicated server's physical resources. RAM, CPU, and drive storage have been assigned to a VPS separately. VPS is used by organizations and corporations that need more ability and customization than a shared hosting platform.
Q: Who should use VPS?
Ans: Company owners who want to modify and deploy high-traffic specialized software on their servers, but who don't want to spend for or support a Dedicated Server, then the best way is VPS. VPS has all the attributes like a separate server.
Q: What is the benefit of the VPS Server?
Ans: You can use a variety of VPS benefits for your websites. The first and most important benefit of the VPS is that all other facilities are less cost. It provides a dedicated environment with all resources.
Q: Can you migrate to my VPS?
Ans: Yes, we can migrate your VPS to our hosting panel.
Q: How I will get administration access?
Ans: For this purpose, we will provide you the access to different interfaces. This depends on your OS selection. We have a screenshot of Cpanel and Plesk management.
---
Any Query?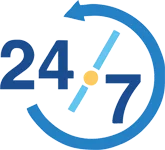 ---
Terms and Services
You are not allowed to use our VPS servers for any kind of illegal use. We are very strict for this harmful uses and utilization, We advised to you must read our terms and conditions before placing an order.