VPS Server Hosting Chile
For a long term, secure, dedicated and in budget solution to launch your online business, store, app or server type in Chile, Los Rios, Valdivia, in today's life, sterling source is VPS Server Hosting. Before investing to initiate an individual or corporate entity in a specific region, it requires an in-depth analysis to calculate the success of your outlay, so let have a look into it. A long stripe on map in South America with a population of about 18 million and 96% literacy rate is named as Republic of Chile, shares its border with Peru, Argentina, Bolivia. From last 2 decades it has a very high growth rate as a result advanced infrastructure and precious invest opportunities are being raised. Traders, throughout the world are keen to develop their presence in this market and to do this job using advanced technology is IT infrastructure. Here we are to maintain this capability by offering you class hosting surface in shape of VPS Hosting. Through which you can make your business app or websites live by surfing local internet and IP. Chilean VPS will optimize yours as well as your customer's experience by giving fastest local web loading. It will give you an opportunity to make use of dedicated resources in the price of shared hosting environment. We provide many unique hosting choices with several economical plans for each hosting form whether you will pick a readymade or looking for a customized solution.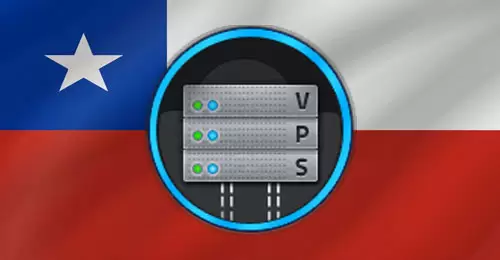 Tier III Facilitation
LXC for Cheap Linux VMs
Cisco Firewall for Windows VMs
Latin America Low Latency
KVM for Windows OS
20X GREATER I/O
Game / Proxy Server prohibited
Provisioning from 2-24 Hours
Valdivia, Los Rios datacenter
Best Chile VPS Plans
With any basic to corporate size of vps plans, you can host unlimited domains, emails and run whatever the script you bought this container for. Even can use it for shared hosting purpose to resell your deployed resources. We have crafted all packages with maximum precaution so that at least one plan should be for any person with any kind of interest. If you failed to find something best for you below, contact us to get a custom quote. Next generation VM options and affordable prices are the distinction packed with each package. Sales, distribution professionals and technicians are available 24/7 to fix any sort your issues and concerns.
CPU Cores
RAM
SSD Storage
Port
Bandwidth
OS
Price
01
1 GB
30 GB
1 Gbps
1500 GB

$17.99

/ Month
Buy Now
02
2 GB
40 GB
1 Gbps
2000 GB

$27.99

/ Month
Buy Now
04
2 GB
20 GB
1 Gbps
2500 GB

$37.99

/ Month
Buy Now
02
2 GB
80 GB
1 Gbps
2500 GB

$47.99

/ Month
Buy Now
03
3 GB
60 GB
1 Gbps
2500 GB

$57.99

/ Month
Buy Now
04
4 GB
80 GB
1 Gbps
4000 GB

$67.99

/ Month
Buy Now
Core(s)
RAM
Storage
V Type
Traffic
OS
Price
01
512 MB
30 GB SSD
LXC
200 GB

$27

/ Month
Order Now
02
1 GB
50 GB SSD
LXC
400 GB

$39

/ Month
Order Now
04
2 GB
100 GB SSD
LXC
800 GB

$69

/ Month
Order Now
06
4 GB
150 GB SSD
LXC
1200 GB

$96

/ Month
Order Now
01
512 MB
30 GB SSD
KVM
200 GB

$34

/ Month
Order Now
02
1 GB
50 GB SSD
KVM
400 GB

$53

/ Month
Order Now
04
2 GB
100 GB SSD
KVM
800 GB

$79

/ Month
Order Now
06
4 GB
150 GB SSD
KVM
1200 GB

$117

/ Month
Order Now
---
Buy Chile based Dedicated Servers
As Chile is a costly location to purchase hosting infrastructure so if you are to order a dedicated machine then the suitable package to select is a Latin location other than Chile even we have precise fully devoted plans from same destination too.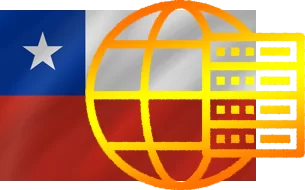 Valdivia based Virtual Private Server in Chile
Being an important location in Northern or Laten America, Chile can improve your thinking of being brand and can certainly allow you to market in the whole world for a single product or service. So, to perform it online we can offer you best virtual private server in Chile from Tier III Valdivia based data center which will give you all of your most wanted resources on the go with 100% uptime through international link of 50 Mbps and national link of 1 Gbps. All nodes are being virtualized through Linux Container and KVM for Linux and Windows respectively and OS is being installed on brand new SSD/NVMe storage to sustain your fastest dedicated experience. On the other side, we offer large sites with hundreds of millions of pages to be deployed on Chile virtual private servers to attain all dedicated server hosting features and benefits. Virtual machine is an ideal solution for medium-sized companies and areas with good regular traffic which can provide you with the perfect intermediate resources, traffic and sole management. We acquire the best feedback from our customers due to stable virtual environment, cost effective VM solution and ahead of all their reach to their goal in shape of lowest latency as well as fastest browsing, loading and data transfer for a particular region. Our prime divergence on others is the customized containers for complex networking asks. You can analyze or discuss available features before ordering, can ping and test IP ranges for latency and speed check to avoid after sales hurdles.
Cheap priced VPS Hosting Provider Chile
You need dedicated hosting with the ability to get lowest recurring renewal charges, no down time, high resources, massive bandwidth, no annual contracts and no setup costs in Chile then we being best Valdivia based VPS hosting provider must be the single hope for you currently as there are very few companies who are selling virtual containers from this destination. We will not recommend you to buy a dedicated server from this territory due to heavy costs as you can achieve your goal by purchasing a low to high profile virtualized container for such use. It will give you full control on your machine, you can install whatever OS you are looking for, there will be no partners who can share your instance's resources, you can install whatever programs and scripts you want to. Our provisioned Chile based VPS hosting comes with root permissions so that you can perform all operations smoothly. Can pick a specific distro from Debian, CentOS, Fedora or any Linux/Unix OS and on the other hand go with an RDP connection by getting windows-based OS installed to deploy your MSSQL databases or to use the functionality of .net framework. Whatever is you need to do with your dedicated node, you can perform by ordering a cheap vps in Chile. We have robust services with Linux / Windows OS, wide Bandwidth, powerful CPU nodes, SSD NVMe drives, big cores and threads.
Secure Connectivity
A series of fiber optic links from different providers through separate routes, make up a wide and complete redundant data network, with the maximum national and international capacity for enhanced experience.
KVM and Linux Container
The use of Virtualization technologies on our offered VMs, enables us to manage resources and to ensure autonomous virtual environment and to provide you with high performance through KVM and Linux Container.
Multiple Data Centers
We have selected 2 different data centers for lowering down the prices as much as we can. Chile Valdivia Powerhost Telecom Spa for Windows VMs whereas GTD Internet Provider for Linux provisions.
Exclusive Support
You do not need to worry because of your non-IT skills. Our Active and Alert support team is available through an executive technical department, who will help you 24/7/365 with all basic support needs.
OS Configuration
Windows VPS Server equipped with versions 2012 R2, 2016, and 2019 whereas Available Linux Distributions are CentOS, Debian and Ubuntu with various releases to install while placing an order for any readymade package.
Full Access
Root access to server via a protected port to get login to SSH or if provisioning would be done through Windows OS, you will get Administrator user with all permissions to execute commands in your VM.
Optional Configurable Elements
Make your hosting experience unique with the extra upgrades and ultra-resources attachments. You can include or request such options including licenses for management interfaces, certification of firewalls, and other networking functions. All addon configurations are available at a single platform and no website/app/service should affect by additional parameters. You can get benefits from the new arrivals for VM convenience features, updated software of IT sector and data centers. We have planned many things to introduce in future as upgradation which include RAM, CPU Cores, management tools. We recommend to you for capturing these adaptabilities for enhancing your working condition into high ranking.
Valdivia VM Booster
Available Addons
Extra Bandwidth
Add more Cores
Additional Storage
Windows Server 2019 and Windows 10
---
What software i can install on Chile VPS?
The VPS server Chile is fully accessible. You can also run any program that fits the platform and the specifications but must violate our TOS and must be legit.
How much time will require for VM activation?
After confirmation of your payment details, we will transfer your order to the configuration process. Within 120 minutes to 72 hours could take to get your VM provisioned so sit tight, you will receive the user account details in your email.
Do you have a remote desktop option?
Yes, All of our Windows packages are available with a single user access to the Remote Desktop.
What Operating systems i can install?
You can order any Linux based Operating system like CentOS, Ubuntu and Debian as well as Windows Server 2012, 2016 and 2019.
Can i order more IPs?
Due to huge IT infrastructure costs, we suggest you to buy nothing extra. presently for Linux based machines, you can order only single extra IPv4 but not with windows OS.
Can i use my container for gaming?
Sorry, current data center's abetment does not allow us to offer you this freedom.
How to increase resources?
As virtualization is not being done in cloud environment so it is not possible to upgrade resources like RAM, Disk and cores so the only way to increase resources is to buy a next plan.
---