VPS Chile
A long stripe on map in South America with a population of about 18 Million and 96% literacy rate is named as Republic of Chile, shares its border with Peru, Argentina, Bolivia. From last 2 decades it has a very high growth rate as a result advanced infrastructure and precious invest opportunities. Traders, throughout the world are keen to develop their business in this market and to do this job using advanced technology is IT infrastructure. Here we are to maintain this capability by offering you class hosting surface in shape of VPS Hosting. Through which you can make your business app or websites live by surfing local internet and IP. Chilean VPS will optimize yours as well as your customer's experience by giving fastest local web loading. It will give you an opportunity to make use of dedicated resources in the price of shared hosting environment. We provide many unique hosting choices with several economical plans for each hosting form whether you will pick a readymade or looking for a customized solution. We have robust services with Linux / Windows OS & Wide Bandwidth, pleasant CPU nodes or broad drives. VPS hosting services are available in Chile easily and effectively from all over Chile at cheap and competitive prices.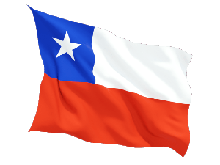 Ddos Protection
Standby Internet Connections
24*7 Support
Low Latency
Server Secure Layers
Multiple Access
Chile Location Servers
Easy Startup
Cheap Price
Chile VPS Plans
With any basic to corporate size of vps plans, you can host unlimited domains, emails and run whatever the script you bought this container for. Even can use it for shared hosting purpose to resell your deployed resources. We have crafted all packages with maximum precaution so that at least one plan should be for any person with any kind of interest. If you failed to find something best for you below, contact us to get a custom quote. New hosting options and affordable prices are also available on our website for your enjoyment. Sales, distribution professionals and technicians are available 24/7 to fix any sort of issues and concerns.
CPU Model
ECC Memory
SSD Storage
Bandwidth
Price
4x 3.2 GHz Intel® Xeon E3 1225
16 GB
2x 128 GB
5 TB

$99

/ Month
Order Now
4x 3.2 GHz Intel® Xeon E3 1225
32 GB
2x 256 GB
10 TB

$149

/ Month
Order Now
4x 3.2 GHz Intel® Xeon E3 1245
32 GB
2x 512 GB
15 TB

$199

/ Month
Order Now
4x 3.6 GHz Intel® Xeon E5 1620
64 GB
4x 512 GB
20 TB

$299

/ Month
Order Now
6x 3.2 GHz Intel® Xeon E5 1650
128 GB
4x 512 GB
30 TB

$399

/ Month
Order Now
6x 3.2 GHz Intel® Xeon E5 1650
256 GB
4x 512 GB
40 TB

$499

/ Month
Order Now
---
Virtual Private Server Chile
Being an important location in Northern or Laten America, Chile can improve your thinking of being brand and can certainly allow you to market in the whole world for a single product or service. So, to perform it online we can offer you best virtual private server in Chile which will give you all of your most wanted resources on the go with 100% uptime. All nodes are being virtualized through KVM based virtualization and OS is being installed on brand new SSD storage to sustain your fastest dedicated experience. On the other side, we offer large sites with hundreds of millions of pages to be deployed on Chile virtual private servers to attain all dedicated server hosting features and benefits. VPS Hosting is an ideal solution for medium-sized companies and areas with good regular traffic. Our VPS hosting plans provide you with the perfect intermediate solution. We acquire the best feedback from our customers because we know about our customers' needs and desires and we are available all the time to fulfill our customer's complex demands. You can discuss the features before ordering and can ping and test IP ranges for latency and speed check to avoid after sales hurdles.
Cheap VPS Hosting in Chile
You need dedicated hosting with the ability to get lowest recurring renewal charges, no down time, high resources, massive bandwidth, no annual contracts and no setup costs in Chile then "VPSandServer" is the single hope for you. We will not recommend you to buy a dedicated server then because you can achieve your goal by purchasing a low to high profile virtualized container for such use. It will give you full control on your machine, you can install whatever OS you are looking for, there will be no partners who can share your instance's resources, you can install whatever programs and scripts you want to. Our provisioned Chile based VPS servers comes with root permissions so that you can perform all operations smoothly. Can pick a specific distro from Debian, CentOS, Fedora or any Linux/Unix OS and on the other hand go with an RDP connection by getting windows-based OS installed to deploy your MSSQL databases or to use the functionality of .net framework. Whatever is you need to do with your dedicated node, you can perform by ordering a cheap vps in Chile.
Monitoring Alerts
With high monitoring methodology, you have the advantage to see all your server running activities. You can avail the option to receive alerts via SMS or email with simple and fast customization of the services of our VPS Server.
Virtualization with KVM
The use of KVM technologies on our VPS servers enables us to manage resources and to ensure autonomous virtual environments and to provide you with high performance. This virtualization holds and promises 100% virtual machine for your resources.
Security and SSL
Host your site in a private and secure environment with centralized protection against DDoS. Protection is guaranteed on our services with highly update SSL support.
Exclusive Support
You do not need to worry because of your non IT skills. Our Active and Alert support team is available through an executive technical department, who will be ready to help you 24/7/365.
OS Configuration
VPS Server equipped with the 2012 R2, 2016, and 2019 releases of CentOS, Debian, Ubuntu, and Windows Server. Also, root access to your server helps you to access and configure the programs you need.
Root Access
Clients got root access to it via a protected port as a Virtual Private Server. You can control all your virtual server aspects. You will also be able to connect to your administration console through the network.
Additional Complement
Make your hosting experience unique with the extra upgrades and ultra resources attachments. You will acquire it when you go for multiple hosts. You can increase the tools in our environment, including licenses for management interfaces, certification of firewalls, and other networking functions. This is a perfect package containing additional extensions that can be applied to specific servers and websites.
All services are available at a single platform. No one website will effect by additional parameters. You will get benefits from the newly generated updates of IT sector and data centers. All activities will be done with our single ticket generated panel. We have many things with addon plans which include RAM, CPU Cores, management tools, and many more things are available. We recommend to you for capturing these adaptabilities to enhancing your working condition into the high ranking.
Web Hosting Upgrades

| Upgrade | Price |
| --- | --- |
| 10 Hosted Domains | $2.50 / Month |
| 25 GB NVMe SSD Storage | $6.00 / Month |
| 200 GB Premium Bandwidth | $8.00 / Month |
| 1 Dedicated IP Address | $3.50 / Month |
---
Frequently Asked Questions:
Q: What software can I install on Chile VPS?
Ans: The VPS server Chile is fully accessible. You can also run any program that fits the platform and the specifications.
Q: How much time will require for activation?
Ans: After confirmation of your payment details, we will transfer your order to the configuration process. Within 30 minutes you will receive the user account details in your email.
Q: Do you have a remote desktop option?
Ans: Yes, All of our Windows plans have access to the Remote Desktop.
Q: How can I request a licence for cPanel?
Ans: You just have to contact our sales department. They will customize a cPanel interface for you. This lookup is available with a separate license cost. You will get it with some extra cost.
---
Any Query?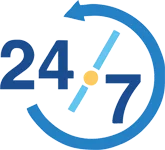 ---
Terms and Services
You are not allowed to use our VPS servers for any kind of illegal use. We are very strict for this harmful uses and utilization, We advised to you must read our terms and conditions before placing an order.