Explore VPS Hosting Colombia
In the niche of web hosting infrastructure, if you are slightly capable to manage and secure a machine yourself then in the current era, the best and affordable solution is to buy a VPS Server or Cloud VM. Specifically, when you are restricted to acquire hosting services as per Server localization and IP geolocation due to the nature of your project, it become even laborious to find such provider because about 95% of global hosting providers offer such services from American and European datacenters. As per your present intentions you are looking for an online solution from Latin American region and precisely in Colombia but at the same time it is nearly impossible to find such outcome in the shape of shared facilities so the most prominent, feasible and in control way out is buy a Colombia Cloud VPS Hosting node. Along with the basic geolocation requirement, by getting a machine deployed through this region, you will absolutely attain the potentiality to gain more trust from local audience as well as better domestic search engine results. You will face lesser hurdles in demonstrating various operations due to super privileged access as root user. It is equally good and right decision to install your software, make it a proxy or VPN, a web, email or databases server so to have quickly loadable resources for your clients as well as for your own organization with in Colombia due to lowest latency through our multiple connectivity points in the region.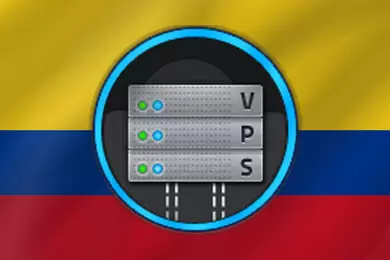 SSD Storage
Best Hardware and DC Capabilities
KVM Virtualization
Linux and Windows OS
Healthy amount of allocated Traffic
Login as root user
Bogota based tier III DC
Cheapest market's price guaranteed
Provisioning from 2-8 Hours
In budget Colombian VPS Plans
Unlike shared hosting where one is asked to pick from resources like mailboxes, databases, number of websites etc., in virtualization one is given options to select from the burstable actual memory, storage type and quantity, number of cores and cap of bandwidth because it is a dedicated source of shared environment where you have more grip on managerial operations. Taking into account the importance and compatibility of Colombian VPS destination, we have added even better resources as per their price comparison though you are free to begin with basic plan and later keep on upgrading as per the growth of your business.
CPU Cores
RAM
SSD Storage
Port
Bandwidth
OS
Price
01
1 GB
30 GB
1 Gbps
1500 GB

$21.99

/ Month
Buy Now
02
2 GB
40 GB
1 Gbps
2000 GB

$32.99

/ Month
Buy Now
04
2 GB
20 GB
1 Gbps
2500 GB

$43.99

/ Month
Buy Now
02
2 GB
80 GB
1 Gbps
2500 GB

$54.99

/ Month
Buy Now
03
3 GB
60 GB
1 Gbps
2500 GB

$65.99

/ Month
Buy Now
04
4 GB
80 GB
1 Gbps
4000 GB

$76.99

/ Month
Buy Now
---
Dedicated Server Chile
At any stage, while doing a location based business, you found your applications or websites need more resources which are not being given in Virtualization Environment then despite wasting your customers due to huge loading time, down time or saving small chunk of money, you should always prefer to establish your online accessibility through a locally available physical dedicated server in which you can upgrade any aspect of machine for future heavy resource needs too.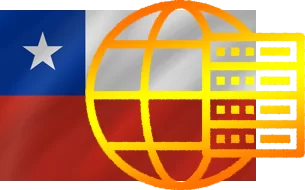 High Performing VPS Server provider in Colombia Datacenter
Under a devoted environment, world class datacenter facilities, secure data transformation and locked price tag, you can always rely upon most soothing and suited KVM virtualized VPS Server in Colombia to publish your any niche website for domestic population as well as to launch any kind of online project for least Latin American latency. To enhance failover protection and to allow you easy scalability on the go, virtualization is done on heavy duty servers. Being a well-known hosting provider in the world, you can expect modern and internationalized standard while ordering for any node. Feel your belonging protected with us as far as the security of data breach because we have enhanced setup, responsible to avoid various kinds of common attacks. Due to latest generation machines and other equipment like RAM and storage type, we assure best performance and stable execution of your commands. Every instance is designed with different elements in it which will be provisioned on order though you can always start from the basic and can increase resources by moving on next plan while expecting a growth in your business and excessive resources demands. By default, all instances are backed with 1000Mbps shared internet connection to ensure the fastest process of downloading and uploading of files. Bogota based datacenter is Tier III certified and equipped with advanced networking facility, power and internet backups. Our inline exposure in the virtual private server filed add up an extra layer of complex solution management so in case you are looking for a custom configuration, simply get in touch with our support team.
1Gbps Internet Port
Powerful line as connection points to world with fastest internet speed allows you to install any setup on your container to minimize the effect of heavy database and for a quickest load ability in front of your viewers and SERPs. As monthly traffic is limited so you can ask for more bandwidth.
Maximal Accessibility
Due to our secure, calibrated and maintained infrastructure, maximum SLA and Lowest ping with latency, you can consider even finalize your pre-production or in production projects to deploy instantly with or without the help by our technical assistants because you will possess complete authority on your Node.
Dedicated Control
Unlike shared hosting and same like dedicated servers, you are free to get any custom OS, image or script installed to your instance or even a control panel management system, can secure SSH access and deploy favorite firewall rules. Never prompted with an alert that user has no permissions for any executed command.
OS Selection Freedom
We have a huge range of Linux operating systems including all common like CentOS, Debian and Ubuntu. In case you will corrupt file system, simply submit a ticket to re-install your desired current or new OS without any additional charges.
Modern Infrastructure
For acquiring maximum redundancy and excessive uptime, each and every part of equipment and infrastructure including machines, cables, router and racks are stationed after purchasing through renowned world brands with higher standards.
Geo Located IPv4
We offer guaranteed and genuine virtualization hosted under a territory or at least via an IPv4 which has geolocation authentication represents itself as Colombian while inquiring it through geolocation tools with lesser ping and fastest delivery of data.
Make Optimization Simpler
As most of customers who select this kind of hosted base are always well prepared and educated on how to setup, secure and patched their provisioned online machine as a superuser because without any technical know-how, it will be useless. On the other hand, there are other in few who are not aware of core functions but yet they need such infrastructure. For those we have several utilities and paid tools like control panel interfaces by means of which they can easily manage most of running and working tasks required to live a project. In the same way there are other assistances like making router level firewall rules, disabling and enabling of specific ports and increment in particular resources can be ordered on demand.
Bogota VM Upgrader
Available Addons
cPanel / DirectAdmin
Windows OS, Coming soon
Firewall Prevention
Backup Facility
Management
---
What is VPS Colombia?
An isolate virtual environment created under a dedicated bare metal machine through a software or hardware partitioning in which all combined resources of a machine are distributed into containers with specific amount of Memory, Storage and number of Cores. Bandwidth is also assigned separately and a Colombian geo located IP is assigned to access it from anywhere in the world. This whole platform can be called Virtual Private Server in Colombia
Who should buy Colombia Virtual Private Serer?
A virtual machine is usually refer to a solo controlled hosting manifesto under which one can run any software or operating system and can be utilized for various technical and ordinary purposes like making a website or store online, offering content and media to public so particularly, Colombia Virtual Server are best for those who needs fewer local latency, trust of domestic buyers and instant access to their online resources for performing any task mentioned as a usage of VPS.
What are Colombia based VPS major features?
You can attain high quality online approach through a well-organized platform, established specially for built in purpose with topmost uptime, out of the box efficiency, paramount momentum and dependable security for a stable business dealings in Colombia .
Should i prefer VPS Colombia on Dedicated Server?
There are circumstances but at the moment virtualization in Colombian is the top notch solution for your local presence demands because it is cheapest as well as offer you free hand workability on your resources but in case you have massive databases or too many running process or even you are experiencing large number of visitors, you should always select for a dedicated server.
Can i resell hosting on VPS?
As explained before, you rented a virtual machine with superior privileges so yes, you can use it for any legit purposes. At the moment, you can merely find a provider who is presenting shared hosting packages from this destination so yes, you can create separate users to offer number of clients at your own disposal.
When will i get login details?
Ordering process is seamless, after signup and making configuration tweaks, select a payment method from Perfect Money, PayPal and Crypto Currency and pay. Once done, it will take us not more than 1-6 hours to send you login details on your registered email id.
Is there any refund policy?
We do not have any refund policy so better consider discussing all of your queries before placing your order.
How to reboot and reinstall a VM?
In case you get stuck and unable to connect to your machine due to excessive amount pf processes and I/O load, you can submit a ticket to request a hard reboot. In the same way, if you want to reinstall your VM, simply send us an email with OS requirements but before asking such, do not forget to download your backups.
---