VPS Hosting Iraq
Same Pricing for Linux & Windows
Unlike UAE and Saudi Arabia, there is about no choice of being remotely connected to Middle Eastern internet facility. We made it possible for the first time for our valued customers to reach towards out of the box solutions. We made it reliable, secure and fast as much it was possible and now whole infrastructure which is being used to provision Iraq based VPS hosting servers can be compared with any USA or Canada Data Center. We are offering instant provisioning with IPv4 and IPv6 inclusion on industry's most trustable virtualization KVM technique. Ahead of all we are not charging anything for Windows license which is available in versions as Windows 7, 8, 10, server 2016, 2019 and 2022 (A huge variety of various distribution).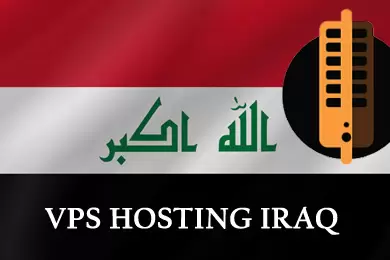 Responsive Virtul Server Plans from Iraq Data Center
We are global provider of web hosting services that is why, with us you can enjoy best possible services, readymade packages from unique locations. Iraq is one of them so pick a plan before we may get out of stock.
CPU Cores
RAM
Storage
Bandwidth
Port
OS
Price
02
2 GB
35 GB NVMe
Unlimited
100 Mbps

$34.99

/ Month
Order Now
02
4 GB
60 GB NVMe
Unlimited
100 Mbps

$59.99

/ Month
Order Now
04
6 GB
100 GB NVMe
Unlimited
100 Mbps

$99.99

/ Month
Order Now
04
8 GB
150 GB NVMe
Unlimited
100 Mbps

$179.99

/ Month
Order Now
---
Want to go Dedicated?
Looking for maximal configuration with heavy resources, we are happy to inform you that we have dedicated servers located in Iraq too, you can browse various packages and get your machine live with geo located Iraq based IP.