VPS Hosting Vietnam
The Capital of Vietnam is Ho Chi Minh and famous because of Manufacturing. The economy of Vietnam is a very friendly market economy. Plastics, Textiles, Food furniture, and Paper are the main businesses of Vietnam's economy. The Country needs to grow their business Worldwide. Our Web hosting Company has a Tier III Data Center in Vietnam which have many facilities of computers, networking, and storage. Our Hosting Company can help them to grow their business and websites as much as they can because we are providing high-speed and powerful internet connection, unlimited bandwidth, SSD storage, and many more. Our company is providing the best Operating Systems and Control Panels such as Windows Server STD, Ubuntu, Debian, Data Center and Enterprise Edition, CentOS, Fedora, cPanel, and Plesk Obsidian. KVM is the best Virtualization technology that you can use to create a Hypervisor to divide a Server into Virtual machines, it provides the independent resources to each Virtual Private Server, and it also provides a maximum ability to install any kind of software which is necessary for you. Our Company is also providing SSD storage which is very strongest disk drive and can enhance your computer speed at huge level.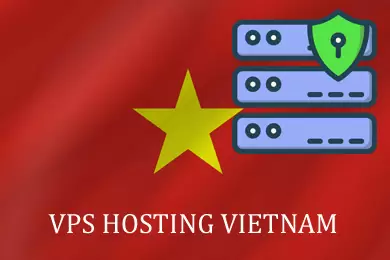 Buy Vietnam based VPS Servers - Plans and Prices
We know that you are searching out the best Vietnam VPS Server affordable plans then you are in right place because we are offering cheap prices of our plans with unlimited bandwidth. We have created unlimited bandwidth of 2000 GB because we know that this has a main and important role for gaining a huge traffic on websites. We are providing also other resources such as Operating System, 16 CPU Cores at advance level, 50 GB SSD storage drive, and 32 GB Random Access Memory. So, without thinking anymore, buy the plan now!
CPU Cores
RAM
Storage
Bandwidth
OS
Price
01
2 GB
50 GB
1000 GB - Unlimited

$29.99

/ Month
Buy Now
02
4 GB
50 GB
1000 GB - Unlimited

$49.99

/ Month
Buy Now
04
8 GB
50 GB
2000 GB - Unlimited

$79.99

/ Month
Buy Now
08
16 GB
50 GB
2000 GB - Unlimited

$119.99

/ Month
Buy Now
08
32 GB
50 GB
2000 GB - Unlimited

$159.99

/ Month
Buy Now
16
32 GB
50 GB
2000 GB - Unlimited

$239.99

/ Month
Buy Now
---
Asia Continent Dedicated Server
Our Company is offering Asia Dedicated Server Malaysia which is very cheapest for you. Click on the option "Dedicated Server Malaysia" to see the plans and buy the KVM based Malaysian Private Server which is only for you. We are offering Higher Tier 3 Facility, 24/7 Customer Support, DDOS Protection SDD and HDD Storage drives, 1 Gbps internet speed and many more.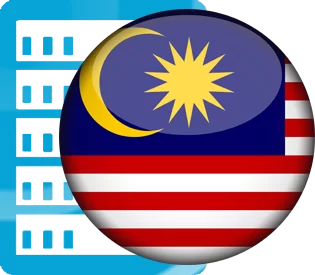 Top and Best Virtual Private Server VPS Vietnam
The name "Private" shows that you will be provided a private Server which will be only of you. Our Company is offering you the top and best VPS Vietnam which can enhance your computer's performance, and can convert your business and websites from lowest level to the highest level which you can't imagine and expect. The word "Virtualization" shows that you are 100% secured and Firewall protected. Our OS and Control Panels are unique and perform much better to run your business. We have spent many of years in the industry of web hosting services. We have properly designed our Server according to your needs, it can be transferred to you after the payment process, and it takes time from 1 to 72 hours. You have to use Virtual Private Server when you are making games, and having email services. If you want to grow the audience on your games apps then you can do it right now if you buy our cheap plan. If you have a good furnished department of email services then you enhance your email business if you buy our affordable plan. Programmers also choose VPS hosting to run the programs fast, and have complete root access. We are providing Windows Linux OS, and Windows Pro 10.
Benefits of VPS Vietnam, Ho Chi Minh
A Vietnam VPS Server has many benefits which are not available for Shared hosting.
It is highly reliable because you get extra storage capacity. We provide maximum SSD storage, and a 100% SLA Uptime guarantee. Our Company is Certified and provides you extra resources.
It has low latency because you get a fast service. We have Tier 3 data center with many facilities, and have 24/7 customer help such as 7 days a week, 24 hours a day. We help our customers absolutely free.
It has highly scalable because you generate a high income on your website. We help our customers to change their websites at advance level. If you purchase our plan then you can earn revenue with a cheap low-cost.
It is highly secured because you get Firewalls security. We transfer the data absolutely free with no charges, and we offer 100% refund. Our web hosting company is very helpful for you to have a bright future.
Unbeatable Price
Comparing to the other web hosting Companies prices, our company is offering you the most affordable and unbeatable prices of plans. You don't need to spend a hundred of dollars and grab our cheap plan now.
24/7 Trusted Support
Our web hosting company has its own office where we are dealing with our customers in 24 hours a day, and 7 days a week non-stop. When our customers call us then we pick up the call urgently.
OS and Control Panel
Our Company offers you complete access and chance to select whatever you need, as Windows Server STD, Debian, CentOS, Ubuntu, Fedora, Data Center Edition. We have Control Panels of cPanel and Plesk.
VPS Hosted in Vietnam
Our Tier 3 Data Center in Vietnam offers a low latency to you. We provide many benefits to our customers of Vietnam with gladness and happiness. We provide all of our resources which they need.
Boost your Power
As an administrative access and control, you can boost your power anytime because we have extra resources of CPU, RAM, memory, SSD, bandwidth, and HDD. You are eligible to do whatever you want.
eCommerce Advanced
Our VPS Server of Vietnam is very powerful for you to grow the business of eCommerce. You can move to the advanced level from 0, and we would like to increase your business as much as we can.
Convenience
Our Company is the providing the best Vietnam VPS Hosting because we help our customers with Convenience. You can become our customers if you purchase our cheap plan which is suitable for you. After the whole process of payment, we transfer the data without any extra fee charges. Our cheap plan is dedicated to you to have full control on your server. At any stage, when our customers need extra resources then we provide it, but for this, you have to pay extra. We are offering cPanel and Plesk Obsidian as Control Panels. We are offering Windows Server 2019, Enterprise Edition, CentOS and many more.
Efficiency and Convenience Boosters
Resource
Additional IPv4
Management
Windows Server 2019 / Windows 10 Pro
cPanel / WHM Licenses
Plesk Obsidian
---
What is VPS Vietnam?
VPS Vietnam is the Virtual Private Server in which you will use KVM Virtualization technology, unlimited bandwidth, and SSD disk drive. It also provides pure and good international transmission to you. So, buy it right now!
What is the main advantage of VPS Vietnam?
There are many advantages of VPS but the most important and main advantage is KVM Virtualization technology. It provides you reliability, security, scalability, flexibility, and many more which you can't expect. So, we're here for your help.
Do I need any Expert to use VPS?
You don't need to any expert because method of using VPS is very easy and simple than shared hosting. If you have a little knowledge about hosting then it's enough to use Virtual Private Server without facing any kind of issues.
What should I choose Shared Hosting or VPS?
We will recommend VPS hosting because it has many advantages and resources than shared hosting. In shared hosting, you have to share CPU, Memory, Bandwidth, 1 Gbps internet speed, SSD drive and Operating Systems.
How can I Upgrade or change my VPS?
Yes, of course. You can upgrade or change your VPS hosting at any time. You can contact to our support team for more information. Sometimes, our customers need to change their VPS, we easily solved their issues absolutely free.
How can I Buy VPS Vietnam?
If you want to buy our VPS Vietnam Server then be ready to that because we have very simple methods of payment such as PayPal account, Cryptocurrency, and Perfect Money. You are now in the right place to have 100% success.
---