VPS Hosting Portugal
VPS stands for virtual private server so if it will be populated through a specified location like Portugal, it does mean one is looking for it to acquire minimal latency and fastest loading as well as transformation of data with in particular area for ones targetted market. Goal to avail such facility varies, like it is fruitful when you are to pin point a destination to obtain best search engine positions, one may need to analyze a community remotely, to create a virtual private network. Moreover, there are large number of applications which can be only fulfilled by getting a server provisioned with in Portugal territory. Now quietsion arises why a VPS, answer is simple, it will give you full control on the machine, you will be able to execute whatever your codes needs or networking related and at the same time you can setup whole software, OS environment as well as Firewall rules as per your own will. So to give our valued clients a chance to secure their visibility from this location, we have stat of the art KVM virtualized nodes with different ready made specification to select and get them activated instantly.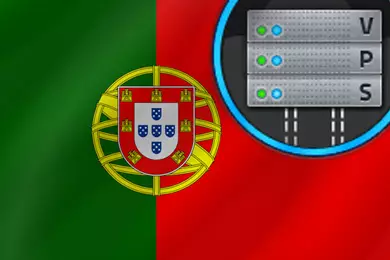 Quickest Downloading / Uploading
Tier 3 Lisbon Datacenter
NVMe Storage for fast process
Root level access
Secure Data Transfer
Linux or Windows as OS
KVM Virtualization
Fast Provisioning
Clean IP ranges
Portugal VPS Server Plans
Distinctive default features and specifications are packed in each defined package to choose for different needs though you always have the oppertunity to upgrade resources at any stage. We bet that it is quite a hard work to find such huge assets in that least cost but the guaranteed facotrs are the class and support level packed with all. Pick one, place order and enjoy worry free virtualization environment alon with the ability to add various addons for you conveniance.
CPU Cores
RAM
Storage
Bandwidth
Port
OS
Price
vCore x2
2 GB ECC
30 GB NVMe
Unlimited
1 Gbps

$21

/ Month
Order Now
vCore x2
4 GB ECC
50 GB NVMe
Unlimited
1 Gbps

$33

/ Month
Order Now
vCore x4
6 GB ECC
60 GB NVMe
Unlimited
1 Gbps

$48

/ Month
Order Now
vCore x4
8 GB ECC
80 GB NVMe
Unlimited
1 Gbps

$78

/ Month
Order Now
vCore x6
10 GB ECC
90 GB NVMe
Unlimited
1 Gbps

$108

/ Month
Order Now
vCore x8
12 GB ECC
140 GB NVMe
Unlimited
1 Gbps

$142

/ Month
Order Now
vCore x10
14 GB ECC
160 GB NVMe
Unlimited
1 Gbps

$189

/ Month
Order Now
vCore x16
16 GB ECC
200 GB NVMe
Unlimited
1 Gbps

$239

/ Month
Order Now
vCore x20
24 GB ECC
300 GB NVMe
Unlimited
1 Gbps

$279

/ Month
Order Now
vCore x24
32 GB ECC
400 GB NVMe
Unlimited
1 Gbps

$329

/ Month
Order Now
---
Virtualization Beside
If you are aware of latency and are looking for other related areas to expand or test your online business output, you are welcome to explore our other virtual machines offered by data centers in other countries. Keep in mind every datacenter highlighted under our website is picked with caution to ensure higher level of security, lowest latency, huge specification under controled pricing.

Switzerland VPS Server
Buy from USD.21/mo

Netherlands VPS Hosting
Order from USD.19/mo
VPS Server France
Get Provisioned from USD.19/mo
Portugal Dedicated Server
Due to heavy costs and lesser secured availabiulity of datacenter facilities for offering dedicated servers in Portugal, we are still not finalized from this destination. In the meanwhile, those who required a connection from this European part, ma consider our most popular and immensely used destination as Netherlands.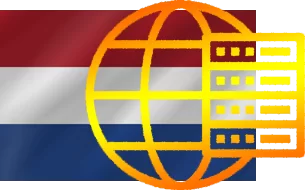 Best Virtual Private Server Portugal in Cheap Price
While surfind throughour website, meanig of cheap always stands as lowest costs but not the quality so when you are in search of buying a virtual private server physically hosted through Portugal datacenter, you will be able to explore various above mentioned plans. Each cloud package is maintained with distinctive and immense amount of assigned resources like RAM, Number of processor, Storage and bandwidth whereas all allied assets like internet port connection speed, DC tier level and support.
Windows/ Linux
We offer Windows VPS servers as well as Linux options, including CentOS, Debian, Ubuntu and many more. Windows is available with windows 2012R2, 2016, 2021 Datacenter editions where as you can be online via Windows 10 Enterprise edition too.
Control Panel Interfaces
If you are not easy with command line interface or manually creation of web hosting features then the best proposition is to get an interface activated on your instance through Plesk obsidian for Windows and cPanel/WHM for CentOS linux.
100% Uptime SLA
We offer an SLA of 100% availability. We assured our services with no downtime and distortion. All system and security upgrades will be done without any interruption to give you excellent visibility experience without looking into basic issues.
Fast Server Deployment
You have no need to worry about the new system set up and connection. You can deploy all types of VPS server In portugal within a little time. Our technical team will deliver you services after all successful configuration and basic tweaks.
Full Control
Your purpose to acquire this type of hosting is to execute specific commands which cannot be done through shared one, yes, we know that is why you will gain top user access for installing and managing various aspects of your machine.
Reliable and Secure
With Intel processor, NVMe and HDD un-used storage and 100 to 1000 Gbps internet connectivity, we are assure you that you are at right place to achieve the goals of augmenting and improving your targeted business layout in the very little amount of money.
Upgradation Tools
Many clients do not feel to adapt to extra machine benefits, they go for an access level privilege. But in many terms, businesses need the most wanted and updated functionalities along with a simple hosted instance to earn paramount advantages. So, for getting the enhanced features and physical capabilities many tools are needed. There are many components and techniques for higher adaptability. Through our instant available criteria, you can get the best alternatives which will ease you to enhance the ability of working online. There is a probability that you only wants to look after your projects but nothing technical, in that kind of scenarios you can hire us for patching, upgrading, installing and securing your machine without any down time.
portugal VPS Extras
Available Addons
Additional IPv4 and IPv6
Windows Server 2012 and 2016
Auto Backups
cPanel and Plesk
Management
---
Where is datacenter located?
The hardware and software you can rely on with us for a basic coded website to a fully functioned and high traffic scenario. Our Deployment Infrastructure is always ready to build, install and provision servers as per orders with a low level queue.
What is provisioning Time?
Our CPU's handles come with all of the calculations of computer needs in order to function perfectly. Optimizing the speed at which the CPU runs, increases performance and allows the computer to perform more CPU-heavy tasks. Compute specialized private virtual servers with dedicated work loading CPUs, which rely more on CPU than on RAM.
What OS are Competible?
We recognize that if your server runs important applications, you cannot afford to go offline. So always, pick the right plan before deploying your project from testing phases to running phase. We always suggest you to get advise by our analysts, discuss in details to reach the decision to maintain 100% online uptime.
How to upgrade?
Another key requirement is the ability to have total control over your server so Now you can configure your servers that will meet your needs. In our solutions you will have full root SSH / RDP root access though sometimes we will send you credentials with a basic user which be alter by yourself in all kind of dedicated hosting servers.
---
Ask for Assistance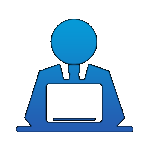 ---