VPS Server Hosting South Korea
If you have any kind of plans to market your goods, services or have to launch your website with a unique South Korea based IP then your first choice should be to do this task through a VPS Server in South Korea to acquire best results of your efforts.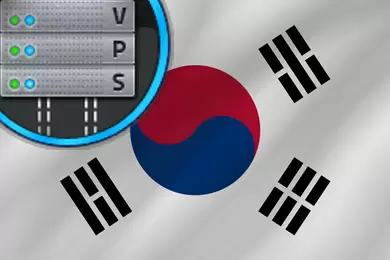 Linux or Windows OS
RDP Calls
Remote Desktop Access
Power Backups
KVM under Secure Facility
Requested Reboots & Re-installations
Best Market Price
1 GB per second Port Speed Windows VPS
Seoul Data Center
South Korea VPS Hosting Plans
Select your most suited specification in cheapest cost available from Seoul Data Center.
# of Cores
RAM
Storage
Bandwidth
OS
Price
01
1 GB
25 GB SSD
1000 GB

$25

/ Month
Order Now
01
2 GB
55 GB SSD
2000 GB

$39

/ Month
Order Now
02
4 GB
80 GB SSD
3000 GB

$65

/ Month
Order Now
04
8 GB
160 GB SSD
4000 GB

$119

/ Month
Order Now
06
16 GB
320 GB SSD
5000 GB

$245

/ Month
Order Now
01
1 GB
40 GB HDD
1000 GB

$59

/ Month
Order Now
01
2 GB
60 GB HDD
1500 GB

$79

/ Month
Order Now
02
4 GB
80 GB HDD
2000 GB

$149

/ Month
Order Now
02
8 GB
160 GB HDD
2500 GB

$233

/ Month
Order Now
Due to higher regional costs, Seoul (South Korea) Bandwidth overage is priced at $0.075 per GB.
---
Nearby Locations for VPS Solutions
Find below origins which can also sort your issues of lower latency, browse and compare.

Japanese VPS Hosting
Issued from USD.19/mo

Hong Kong VPS Hosting
Provisioned from USD.15/mo

Malaysian VPS Hosting
Deploy from USD.12/mo
Dedicated Server in Japan
It is always a good idea to shift your online projects on bigger machines for availing all dedicated resources without any sharer. If you feel that your necessities are not being fulfilled by a VM, why not have a dedicated server.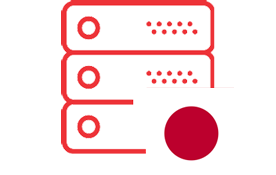 Cheap South Korea Virtual Private Servers
As we understand your needs and the approach to have a VPS from this particular location in cheapest market price to boost you online visibility throughout the Middle East and specifically in South Korea so we have introduces our less margin rates to avoid over charging and for enhancing our client's trust in our services and way of doing business.
What is The best
Acquire the most what you should have from a hosting provider.
South Korea Servers
With fully South Korea based servers you will find the best and fast services. Your VPS servers are safely located within one of the high performing data centers.
SSD and SAN storage
For quicker page loads, faster databases, and great overall speed, Linux Virtual Servers come with high-performance SSD Whereas Windows OS with HDDs.
Root / Admin Access
You will have the latest VPS hosting experience with our uptime guarantee of 99.9 percent. All resources are installed with RAID infrastructure.
Addons Feature
Attach the best suited elements to your container for managing it easiliy with all value added features.
Korean VPS value addition
Available Addons
Extra IP Linux only
Windows Server 2012, 2016 and 2019
Online Backups & SQL Database
cPanel and Plesk
Management
---
South Korea VPS FAQ:
It depends upon your wish and requirements though we have both kind of operating system with KVM based virtualization. You can select different versions and flavors of Linux and Windows. With first plan of windows VPS, only windows 2012 is available.
All provisioned VPS from South Korea location will be delivered from modern data center located in Seoul city.
---
Any Query?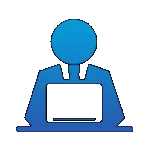 ---