VPS Server Hosting Kyrgyzstan
RAID10 SAS 15k or SSD/NVME
Experience VPS Server Hosting excellence in Kyrgyzstan, where you'll revel in root access within a kernel-based virtual machine featuring the Linux operating system. Located in Bishkek, Kyrgyzstan, our Central Asian Tier II DC provides geolocated dedicated IP addresses, empowering you to customize ports and filtering rules, ensuring a secure and intrusion-free environment. With a Kyrgyzstan Virtual Server, you gain the freedom to create or modify system libraries, delete, add, and modify files, including those in the root directory. Install and configure your preferred applications, making it an ideal choice for reselling location-based shared hosting packages. Enjoy unlimited traffic to prevent surprise charges and resource suspension due to bandwidth limitations. Benefit from a unique location, facilitating market analysis, tracking local trends, and enabling remote access globally. Our infrastructure guarantees low latency in the Central Asian region, coupled with hard reboot and reinstallation options. Confront any challenge with our top-grade infrastructure, adept at handling hardware, ISPs, and routers. While our VPS solutions are unmanaged, our support is ready to assist with basic queries. Experience optional inbound speed limits on external IP addresses, unlimited outbound speed, and 100Mbps speed for inbound and outbound traffic within the KG area. Despite being unmanaged, our support is available to address your basic queries.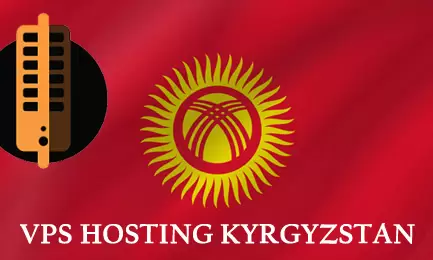 Buy Cheap Kyrgyzstan Virtul Server Plans
Discover affordable and high-performing Kyrgyzstan Cheap VPS Hosting Server packages designed to cater to your diverse hosting requirements. Our solutions offer a cost-effective yet robust hosting experience, perfect for those in search of reliable virtual server hosting in Kyrgyzstan. Benefit from competitive pricing to access top-tier virtual machines strategically located in Bishkek, Kyrgyzstan. If the listed plans don't align with your needs, feel free to inquire about customization options. Compare and choose the ideal plan, configure it to your specifications, and conveniently make payments through renowned gateways such as PayPal, BTC, and Perfect Money.
CPU Cores
RAM
Storage
Bandwidth
OS
Price
01 (2Ghz)
1400 MB
20 GB
Unlimited

$29.99

/ Month
Order Now
01 (3Ghz)
2800 MB
35 GB
Unlimited

$43.99

/ Month
Order Now
02 (3Ghz)
4300 MB
65 GB
Unlimited

$64.99

/ Month
Order Now
---
Buy Dedicated Server for Excessive Resources
Elevate your hosting experience by opting for a dedicated server based in Ukraine. Unleash the power of devoted resources and exercise full control over every aspect of your hosting environment. With rDNS capabilities, seamless upscaling options, and the added advantage of low latency in Central Asia, our Ukraine-based servers stand as a compelling alternative to Kyrgyzstan geolocation. Experience enhanced performance, reliability, and flexibility for your online presence. Choose the excellence of Ukrainian hosting for unparalleled control and efficiency in managing your digital assets.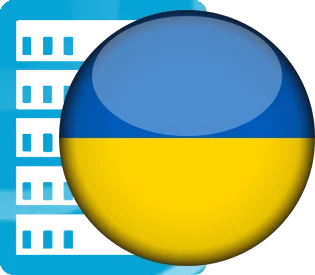 Top Kyrgyzstan VPS Hosting Provider (Nov 2023)
So inexpensive and top Kyrgyzstan VPS hosting provider is VPSandServer that provides client-friendliness self access control panel, DDoS safeguard, SSL free certificate, unmetered transfer, and more greater. Other organizations require to give evidences to everyone to vending their stocks, but this platform do not require to give any evidence since each astute individual previously understands the difference between private (conceivable) and shared (non-conceivable). In private hosting, you won't have to share your private features with others, on the opposite of it, in shared hosting, you've to share everything, increasingly, you neither have alone environment nor control over websites for the customization and the management. In the present time, most of the circumstances are rising namely malware, data deletion, cyber threats, and information hacking. VPSandServer gives rigid safeguards to everlastingly get rid of these all problems. For the rapid responsive favor, access our tech team by calling or emailing anytime. Unlock website load times in a couple of seconds so that visitors can spend more than one hour of time. Anyways, you are a beginner or and authorized enterprise, virtual private server hosting in Kyrgyzstan can favor you to gain your dream missions with topper performance and 99.990% uptime. We hope you will hire our plans right now.
The Advantages of VPS Kyrgyzstan
In the matter-of-actuality, there are the multitude pro Advantages of VPS Kyrgyzstan, including 4300 MB memory, unlimited Bandwidth, and much more:
110% life-time assured Kyrgyzstan VPS can meets the all-knowing necessities of an expanding over a prolong size of apps, projects, applications, and businesses.
It's economical priced hosting by prize-winner VPSandServer with best-class and supremacy service. Get out this idea from your mind that just over priced hosting is mindblowing.
In one hit, obtain lots of traffic, quickly load all pages, and boom performance of your website to the greater-middle-level by using virtual server in Kyrgyzstan.
Containing administrative client root access, high-rated primeval plans of our dedicated VPS, control over applications, and minimum latency, you gain the both flexibility and scalability.
Continual Burgeoning
Thanks very much VPSandServer that is aiding of Kyrgyz clients to ground up their businesses at step of continual burgeoning by means of serving best and affordable virtual private server packages.
24*7*365 Favor
To favor those in look of wide-skillful-tech expert to receive answers of problems, we have surefire day-and-night available technicians via service of email, phone call, live chat, and ticket.
Chief Safeguard
Our safeguard company VPSandServer protects and gives security to the clients through the subterrestrial acts of firewall and DDoS to hang back unwanted access and dangerous hits.
100% Ivory-Towered
Kyrgyzstan VPS is ivory-towered for online igaming, multiple blogging sites, gigantic businesses, resource-intensive websites, apps, shopping stores, ML, AI, VPN networks, proxies, and way more.
99.990% Server Uptime
Whole the website owners in this largest land can target their market with confusion-free since our ultra-quick virtual dedicated servers in Kyrgyzstan have 99.990% uptime every time.
Top Open-Source
Open-source operating system software are FreeBSD, OpenBSD, Chrome OS, Ghost, OpenSUSE, and more, but VPSandServer mostly supplies Cent OS, Fedora Linux, Ubuntu, and Debian.
Self-Managed (Unmanaged)
Kyrgyz individuals will procure less expensive virtual servers of self-managed that also called as unmanaged. With our flexible, trustworthy and scalable dedicated resources (65 GB storage, 4300 GB memory, 3Ghz cores processor), we supply ease-client-friendliness WHM cpanel / plesk obsidian control panel. Clasping this cpanel, client easily maintains and manages the server him self. Getting an understanding of technical expertise before the use of it gives comfortability. Tech expert team helps all of the inexpert and expert clients, Kyrgyz client can talk with our team to claim managed servers in the condition of less expertise.
Facilitate Yourself
Resource
Additional IPv4
Management
Windows Server 2019 / Windows 10 Pro
cPanel / WHM Licenses
Plesk Obsidian
---
Why I pick out Kyrgyzstan VPS from VPSandServer?
You pick out VPSandServer (faithful, reliable, quick, secure) or not. Virtual private server hosting has come to be need of each organization and without it online presence is content-less.
Can you aid to move my site to VPSandServer?
Of course, our 24*7*365 team of technicians can aids you to move your site, files, data, documents, and folders from other web hosting platform to world-class VPSandServer.
In what language, you assist?
VPSandServer dedicated team assists in the language of English, not in others such as Arabic, Korean, Spanish, Russian, Japanese, Polish, German, etc..
Can I hire additional IPv4 address?
The IPv4 address which is the secure-cover-sheet of website can be hired additional due to the needs or when will. With 1 VPS server, one shared IP is supplied on the spot.
Do you give 100% fast SSD/NVMe drives?
Yes, we give 100% fast 20 GB to the 65 GB SSD/NVMe (RAID 10 SAS 15k) storage drives that improve scalability, writing-reading speeds, performance, and rapport.
Can I buy Kyrgyzstan VPS plan?
All the local website owners can buy Kyrgyzstan VPS plans with the picking out one method of payment from MasterCard, Perfect Money, Bitcoin Cryptocurrency, Visa Card, or PayPal.
---