VPS Hosting Sweden
Sweden is a leading multinational country that is popular around the world for its export industries. The web hosting company in Sweden also develops step-by-step. Our hosting firm provides Sweden's VPS customers with Linux and Windows server hosting. Get the efficient and automated network of Sweden VPS hosting. You just need to follow our guidelines and strategies in this virtual environment to help you create a foundation to begin an organization in the web sector. We have multi CPU cores, 100% SSD, massive bandwidth adjustments are treated, depending on your requirements. The legal and stable VPS hosting in Sweden can be freely configured to all our servers. Get a server for businesses and developers that need a trustworthy, stable, and scalable Virtual Private Server.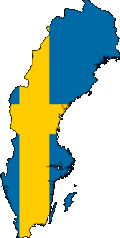 Multi CPU Cores
200 Mbps Bandwidth
24*7 Support
No Shortage
Hardware/ Software Defense
Remote Access
Scalability
iPv4/iPv6
Server monitoring
Swedish VPS Plans with Pricing
Our VPS database solutions also include financial requirements and problems. You continue to improve your business performance via the website with our Hosting channel. The new VPS hosting services and affordable rates are also available on our site. We have many cost-effective and reliable packages ready to use for our new VPS services in Sweden.
CPU Cores
Memory
SSD Storage
Bandwidth
Price
01
1 GB
30 GB
100 GB

$17

/ Month
Order Now
02
2 GB
45 GB
200 GB

$35

/ Month
Order Now
03
3 GB
65 GB
300 GB

$49

/ Month
Order Now
---
Best Virtual Private Server Sweden
As per your landing on this page, it is firm that you are looking for a cheap and best yet reliable virtual private server solution from Sweden based location. If the answer is Yes, you are at right place. You can acquire physically hardware-based virtualization through KVM which is the more precise virtualization solution currently. All containers will be partitioned from heavy duty, powerful and branded hardware based dedicated servers under a Tier III data center facility. With us, you can free your arms for deploying maximum resources like RAM, Bandwidth and cores as well as huge space is available for including valuable addons in the configuration to maximize your surfing experience. We have availability of number of optimized operating systems like Ubuntu, Debian, Fedora, Centos and many more in Linux/Unix, at the same time platform is ready for those who want a remote desktop connection or want to deploy their .net/mssql based project from within the region of Sweden under a windows-based framework. By default, each node will be connected to 100Mbps internet port which is being powered through multiple internet carriers available locally with numerous IPv4 ranges. So, you can check, test and verify which IP range is best for you to avail lowest latency before ordering a VPS server. We are popular to offer complex and customized virtual private hosting solution whether it is regarding the hardware or networking. With each instance, you will be granted root level privileges or Administrator if it is a windows OS so that you can execute your command without any hurdles. About the security and stability of your apps, data and web, we have taken all internal measures and continuously patching things. There will be SSD drives included in every plan you will purchase with maximum traffic and ahead of all free basic DDoS mitigation to keep intruders away.
Swedish VPS Hosting Provider
Due to the best economic growth and trading structure if you have already a running business or in process to launch one in Sweden, you have physical appearance in place or you want to explore, deploy and sell things remotely then in any case VPSandServer is the best fit provider for your hosting needs from local data center. As we all know today is the fast and furious life where people do not have time to go to markets and purchase goods and services after analyzing them physical so in such scenario the best approach is to make your products and services live so that any one in the world can view your showcase and checkout through international payment gateways. Moreover, SERPs in today's world, watch things more deeply and give more numbers as positive ones to those search results which are specific for a local business if it will be live in that same territory. So, to fulfill this need the final and perfect solution is to buy a Swedish VPS Hosting server. We being the reliable and cheapest virtualization provider can do this job for you in most convenient manners, by means of which you can put your all efforts on your business but not on the hosting infrastructure as it this part will be professionally performed by us.
Smooth Management
To handle a VPS server effectively, you do not need to be an IT expert. We have a user-friendly web interface for you. You can only log in and complete all configurations with a click on an internet browser.
Tier-3 Datacenter
The data center in Sweden is the most powerful, safe, and affordable. A constant power supply guarantees Sweden's VPS. The redundant link to the network guarantees fast data transfers. The Tier 3 safety standard has been used to enforce this security ability.
Maximum Stability
Our VPS servers will satisfy your speed and reliability requirements. Our servers are based in various data centers in Sweden, ensuring a maximum of 99.9% running time. All servers are available at a high performance and KVM infrastructure.
Latest Hardware
Our VPS platform is designed by the best companies. We used the newest hardware to ensure optimal productivity and durability. We only use the Solid State Drives (SSDs) as RAID storage. All servers are engaged with powered switches and world-class routers.
Easy Scalable
You can scale up and down virtual private servers rapidly at any time. We have unlimited options for storage, you can add more storage blocks to your server or other resources to suit the needs of your application.
Monitoring
You can track server output with us and get updates when issues occur with infrastructure. Continuous firewall testing and implementation of critical safety fixes on your device can greatly minimize the risk of hacker attacks.
Plan Enhancer
For matching future market needs, all you have some extra to maintain and fixing the competitor running businesses. For making a high and flexible virtual machine you need some extra features. For growing a middle level to a huge level site, updated and virtual structure is needed. You must go for extraordinary and ready-to-use elegant atmosphere. This entire requirement may fulfill your server needs and also made customer satisfaction with great services. Many plug-in configurations are holds for your convenience. All you have a chance to avail easily accessed and configured add-ons plans. After configuration, your running machine will not be interrupted by additional scripts and optimized features.
Web Hosting Upgrades

| Upgrade | Price |
| --- | --- |
| 10 Hosted Domains | $2.50 / Month |
| 25 GB NVMe SSD Storage | $6.00 / Month |
| 200 GB Premium Bandwidth | $8.00 / Month |
| 1 Dedicated IP Address | $3.50 / Month |
---
Frequently Asked Questions:
Q: What is VPS?
Ans: A VPS is a privately owned virtual server. It is available on a physical machine and is split into smaller virtualization technology. The server functions are fully managed and can be used to host websites or run any application. It is suitable for e-commerce sites, companies, or individuals like for example global traders who need powerful servers to operate their apps. You have complete access to the server root/administrator.
Q: Can I reboot my VPS server by myself?
Ans: Yes. You can reboot the cheap VPS server and monitor the server status in our Solid control panel.
Q: When I should move to the VPS option?
Ans: If your business needs to grow and your web hosting is outgrowing, or if you are just looking for more power, VPS is the next reasonable option for your hosting needs. You can also mount an SSL certificate and all necessary software programs without the inconvenience or liability of a physically built server. It allows you more flexibility with root access.
Q: Where is your VPS server physically hosted?
Ans: Our servers operate in state-of-the-art Swedish data centers. They provide all the requirements for the installation and maintenance, ensuring high network performance, reliability, and security, of critical infrastructure.
---
Any Query?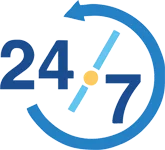 ---
Terms
You will be abide by all the terms and condition particular data center enforced as well as all the terms imposed by our universal conditions. Moreover, no service can be used for any illegal and scanning purpose.