VPS Server Hosting Sweden
Sweden is located on the Scandinavian Peninsula, its economy is very strong and growing steadily and its GDP development per capita is 2.0 percent each year, was additionally higher than in the EU-15 and the United States. The assembling business, specifically, has accomplished a pace of yearly efficient development of 5.7 percent which is solid by global guidelines. Sweden is rapidly building its productive positive image in the world and is becoming more and more prominent throughout Europe. With a total population of 10.23 million as of 2019, 94.5 percent of the total population uses the internet. This shows the attraction of people towards digital technology and being a leading multinational country that is popular around the world for its export industries, it has immense importance and biggest market on the globe. One must have a knowledge to deal with modern communities with the technology, in this sense we recommend you to get into its valuable merchandise being online. You just need to follow our guidelines and strategies in this virtual environment to help you create a foundation to begin an organization in the web sector. Precise, stable, secure and cheapest way is to hire a Sweden based VPS Server Hosting which will give you the edge of totally safe and dedicated usage of your resources without being victimized by other mistakes. The legal and stable VPS hosting in Sweden can be freely configured as per your demands like one can order number of cores, high storage, vast bandwidth, RAM, Windows and Linux OS and much more.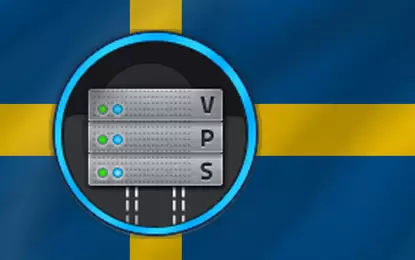 Create a Private Proxy
KVM Virtualization Technology
Support 24/7, Sales 16/5
Tier III Data Center
1Gbps Network
Numerous ISP Carriers
Linux and Windows OS
Stockholm based DC
Unlimted Traffic
Swedish VPS Plans with Pricing
You are viewing below VM plan, most probably you are looking for best virtualization from Sweden based data center with plenty of resources and in lowest possible price. We have all of this for you, from underlie tables you can compare several readymade vps plans with low costs, available with Linux and Windows distributions so that each type of task can be executed whether you are to run a php script or have to upload your SQL databases through rdp.
CPU Cores
RAM
RAID10 HDD Storage
Bandwidth
Port
IPv6
OS
Price
2x2.66Ghz
1024 MB
20 GB
Unlimited
1 Gbps
04

$27

/ Month
Order Now
2x2.66Ghz
2048 MB
30 GB
Unlimited
1 Gbps
04

$41

/ Month
Order Now
2x2.66Ghz
4096 MB
100 GB
Unlimited
1 Gbps
04

$71

/ Month
Order Now
2x2.66Ghz
6144 MB
150 GB
Unlimited
1 Gbps
04

$99

/ Month
Order Now
4x2.66Ghz
8192 MB
200 GB
Unlimited
1 Gbps
04

$125

/ Month
Order Now
4x2.66Ghz
12288 MB
300 GB
Unlimited
1 Gbps
04

$151

/ Month
Order Now
2x2.66Ghz
1024 MB
25 GB
Unlimited
1 Gbps
04

$42

/ Month
Order Now
2x2.66Ghz
2048 MB
30 GB
Unlimited
1 Gbps
04

$69

/ Month
Order Now
2x2.66Ghz
4096 MB
40 GB
Unlimited
1 Gbps
04

$93

/ Month
Order Now
2x2.66Ghz
6144 MB
200 GB
Unlimited
1 Gbps
04

$117

/ Month
Order Now
4x2.66Ghz
8192 MB
300 GB
Unlimited
1 Gbps
04

$149

/ Month
Order Now
4x2.66Ghz
12288 MB
400 GB
Unlimited
1 Gbps
04

$174

/ Month
Order Now
4x2.66Ghz
16384 MB
500 GB
Unlimited
1 Gbps
04

$219

/ Month
Order Now
---
Conjoining vicinity for Virtualization
You are latency purposive and in search of a specific destination which can offer you lowest one with fastest loading, you, your brand or organization have plans to be introduced throughout Europe with a virtual local access, you believe in top user experience as well as quick loading of your website or app as a signal or factor for search engine optimization practices. For each case, we are your single windows solution provider, differentiate from various nearby destination and choose more to grow faster.

Hungarian VPS Hosting
Get Provisioned from USD.24/mo

Germany VPS Server
Buy Now from USD.21/mo

VPS Hosting Poland
Get Provisioned from USD.21/mo
Sweden Dedicated Server
You can order a dedicated machine from Sweden to obtain maximum control and chances of quite visibility in Europe by processing and executing higher amount of resources without any intervene of third party.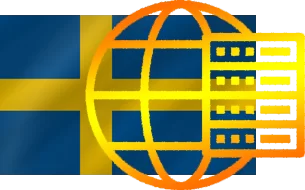 Best Stockholm, Sweden based Virtual Private Servers
As per your landing on this page, it is firm that you are looking for a cheap and best yet reliable virtual private server solution from Sweden based location. If the answer is Yes, you are at right place. You can acquire physically hardware-based virtualization through KVM which is the more precise virtualization solution currently. All containers will be partitioned from heavy duty, powerful and branded hardware based dedicated servers under a Tier III data center facility. With us, you can free your arms for deploying maximum resources like RAM, Bandwidth and cores as well as huge space is available for including valuable addons in the configuration to maximize your surfing experience. We have availability of number of optimized operating systems like Ubuntu, Debian, Fedora, Centos and many more in Linux/Unix, at the same time platform is ready for those who want a remote desktop connection or want to deploy their .net/mssql based project from within the region of Sweden under a windows-based framework. By default, each node will be connected to 1000Mbps internet shared port which is being powered through multiple internet carriers available locally with numerous IPv4 ranges. So, you can check, test and verify which IP range is best for you to avail lowest latency before ordering a VPS server. We are popular to offer complex and customized virtual private hosting solution whether it is regarding the hardware or networking. About the security and stability of your apps, data and web, we have taken all internal measures and continuously patching things. There will be powerful Hard drives included in every plan you will purchase with maximum traffic and ahead of all free basic DDoS mitigation to keep intruders away.
Cheapest Sweden VPS Hosting Provider
The Rent of a VPS server is an ideal answer for the clients with high-stacked and regularly visited locales, likewise if the adaptability of settings should be higher than of standard virtual hosting. Simultaneously it is a less expensive option in contrast to a "dedicated server". An uncommon component of such infrastructure is accessibility of all resources, all the times utilized by the buyer or through them who are allowed by owner to intervein. Due to the best economic growth and trading structure if you have already a running business or in process to launch one in Sweden, you have physical appearance in place or you want to explore, deploy and sell things remotely then in any case we are the best fit provider for your hosting needs from local data center. As we all know today is the fast and furious life where people do not have time to go to markets and purchase goods and services after analyzing them physical so in such scenario the best approach is to make your products and services live so that anyone in the world can view your showcase and checkout through international payment gateways. Moreover, SERPs in today's world, watch things more deeply and give more numbers as positive ones to those search results which are specific for a local business if it will be live in that same territory. So, to fulfill this need, final and perfect solution is to buy a in budget Swedish VPS Hosting server. We being the reliable and cheapest virtualization provider can do this job for you in most convenient manners, by means of which you can put your all efforts on your business but not on the hosting infrastructure as this part will be professionally performed by us.
Root / Admin Access
Whatever operation or installation you want to execute can be carried out freely due to top level privileges offered, For you Linux orders, you will get root access and for Windows, provided user will the Administrator and there would no specific firewall restrictions.
Tier-3 Datacenter
The data center in Sweden is the most powerful, safe, and affordable. A constant power supply guarantees 99.9% SLA. The redundant link to the network guarantees fast data transfers. The Tier 3 safety standard has been used to enforce this security ability.
Unlimited Traffic
We do not put any limitation on your data in and out, also offer you fastest connection from quickest data delivery so if you have an optimized app with light weight components, you may never need to think of upgrading machine's resources.
Latest Hardware
Our virtualization platform is designed for the best. We used the newest hardware to ensure optimal productivity and durability. We only use quality HDDs as RAID storage. All servers are engaged with powered switches and world-class routers.
Friendly Usage
Whatever the legit motive you have to buy an instance from this locality, it would be entertained here without any curtailment to ensure a free atmosphere. No worries if you want to make a proxy, web, email, app, CDN server or to install opensource scripts.
Monitoring
Our engineers continuously monitor your VMs and remain alert with automated system when issues occur with infrastructure or something being abused. Firewall's proven rules implementation of critical safety fixes and patching is in action by default.
Virtualization Enhancer
For matching with future's market needs, all you have some extra to maintain and fixing the competitor running businesses. For making a high and flexible virtual machine you need some extra features. For growing from a middle to a huge level site, updated, optimized and organized structure is needed. You must go for extraordinary and ready-to-use elegant atmosphere. This entire requirement may meet to your convenience and management requirement and also made customer satisfaction with great services. While configuring your order, you have a chance to avail third party software, licenses and performance boosters.
VPS Customizing
Available Addons
Additional IPv4
Windows Datacenter 2012, 2016, 2019, 10
cPanle / WHM Licenses
Plesk Obsidian
---
Sweden VPS FAQ:
From modern datacenter with Tier III facilitation, each provisioned node has physical existence in Stockholm, Capital city of Sweden.
To make the prices cheaper and in access of all, we are presenting all containers with Hard Drive, yet we have SSDs option availability. If you want SSD based VM, do ask us, we will quote you accordingly.
After order, payment and installation, an instance is activated and access credentials sent on authenticated email address within 2-12 hours approximately.
With Linux you can order CentOS, Debian, Ubuntu and FreeBSD whereas Windows comes with 2012R2, 2016, 2019 and Windows 10 Enterprise Edition.
At any point, you can submit a ticket from your client area or send us an email from your authorized email address for hard rebooting your machine or re-installation.
You must have to request cancellation from your client area for each service you want to cancel at least 3 days before expiry. As every plan is offered for minimum one month so you can enjoy no contract restriction.
---
Any Query?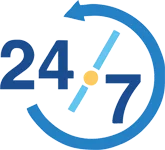 ---