VPS Hosting Romania
Romania is a biggest Country in Southeastern Europe, and most lively member state of the European Union. Bucharest is the Capital, and Craiova is the largest City of Romania. This Country is popular because of incredible castles, good-looking old towns, and Dracula legend. Romania is a developed Country, and has a high-income mixed labor force economy. The economy of this Country is fully based on agriculture, corn, wheat, meats. This Country produces iron, natural gas, petroleum, and coal. The industries of this Country involve metal processing, chemical, transport materials, industrial materials, furniture, and textiles. Our Tier III + Data Center in Romania has the latest facility that is largely planned for the growth of your business or website. We provide a form of power supply which is used in switches. Our redundant power supply is an important electrical system that is premediated for gaining two or more of the same power supply which increases the reliability. We provide quick and rapid internet connection which remain continuous because of 1 Giga Bits Per Second (1 Gbps) port. We have extra special 24/7/365 customer support, so that, you can call or email us when you needed. We provide storage of Hard Disk Drive, Solid-State Drive, RAID, and Non-Volatile Machine drive which are most significant for your computer system. We provide Windows Linus OS, Control Panels of cPanel, Plesk, Direct Admin, OS of Ubuntu, Debian, Fedora, CentOS, and much more and more. We provide high-core CPUs, and RAM of huge-space.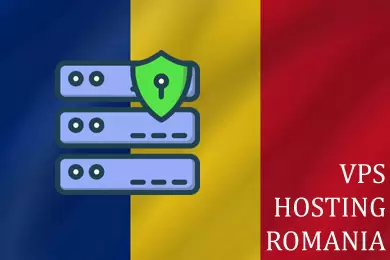 Dual Options of Bucharest and Craiova To Buy Romania VPS
Our wonderful Tier 3 Web Hosting Company is advanced because we are providing dual options to buy our VPS Romania, one is Data Center of Bucharest, and the other is Data Center of Craiova. Let's have a glance to our cheapest Romania plans which are most affordable for you. In DC BUCHAREST, we are offering CPUs, Port, RAM, SSD drive, OS, Bandwidth, and much more, on the other hand, in DC CRAIOVA, we are offering OS, Port, NVMe Storage, CPUs, Bandwidth, RAM, and much more.
CPU Cores
RAM
SSD Storage
Port
Bandwidth
OS
Price
01
1 GB
30 GB
1 Gbps
1500 GB

$18.99

/ Month
Buy Now
02
2 GB
40 GB
1 Gbps
2000 GB

$29.99

/ Month
Buy Now
04
2 GB
20 GB
1 Gbps
2500 GB

$39.99

/ Month
Buy Now
02
2 GB
80 GB
1 Gbps
2500 GB

$49.99

/ Month
Buy Now
03
3 GB
60 GB
1 Gbps
2500 GB

$59.99

/ Month
Buy Now
04
4 GB
80 GB
1 Gbps
4000 GB

$69.99

/ Month
Buy Now
CPU Cores
RAM
Storage
Bandwidth
Port
OS
Price
vCore x2
2 GB ECC
30 GB NVMe
Unlimited
1 Gbps

$20

/ Month
Order Now
vCore x2
4 GB ECC
50 GB NVMe
Unlimited
1 Gbps

$35

/ Month
Order Now
vCore x4
6 GB ECC
60 GB NVMe
Unlimited
1 Gbps

$46

/ Month
Order Now
vCore x4
8 GB ECC
80 GB NVMe
Unlimited
1 Gbps

$75

/ Month
Order Now
vCore x6
10 GB ECC
90 GB NVMe
Unlimited
1 Gbps

$97

/ Month
Order Now
vCore x8
12 GB ECC
140 GB NVMe
Unlimited
1 Gbps

$136

/ Month
Order Now
vCore x10
14 GB ECC
160 GB NVMe
Unlimited
1 Gbps

$166

/ Month
Order Now
vCore x16
16 GB ECC
200 GB NVMe
Unlimited
1 Gbps

$194

/ Month
Order Now
vCore x20
24 GB ECC
300 GB NVMe
Unlimited
1 Gbps

$244

/ Month
Order Now
vCore x24
32 GB ECC
400 GB NVMe
Unlimited
1 Gbps

$294

/ Month
Order Now
---
Dedicated Server in Europe
Aside from Virtual Private Server Hosting in Romania, you can also buy our Dedicated Server in Europe according to your business or site needs and requirements. If you are curious then you can click on the option "Buy Ukraine Dedicated Server". In Ukraine Dedicated Server, all cheapest plans and prices are available. Check and Order now!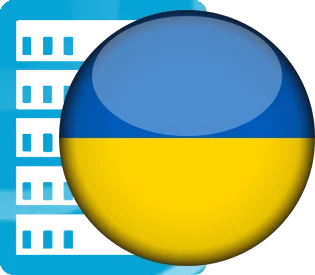 First Rate and Cheapest Romania Virtual Private Hosting Provider
Our Web Hosting Company is the topmost Company throughout the entire World who is providing the first-rate and cheapest Romania Virtual Private Hosting. If you purchase our VPS plan then you will get one single physical Dedicated Server, highest-Core of CPUs, RAM, super-fast rolling NVMe and SSD disk drives, and much more. You can also add resources to your VPS plan at any moment. You will astonished to hear that We have two Tier III Data Centers in Romania, the one is Craiova Data Center, and the other is Bucharest Data Center. Our Data Center is providing Solid-Sate Drive (SSD) and Non-Volatile Machine (NVMe) storage drives which are big hands of your Computer System. NVMe and SSD drives remove the system slowness entirely, so that, your website pages may load instantaneously. So, must share this most important information to the other people, and say them to buy our Virtual hosting. You can't consider that your one share can save the time of everyone because these drives save your a huge amount of time. Running a Computer System just like rocket deserve a huge round of applause. You deserve a huge traffic on your website, so, our Data Center is providing you unlimited and unbeatable Bandwidth. This Bandwidth amount of data is not a small kind of data, whereas, this is the biggest collection of data. It is obvious to say that your website will attain high traffic, if bandwidth has high-space. You can also choose OS at your own wish and choice. So, quickly grab our cheapest plan right now.
Advantages Of Romania VPS, Craiova, Bucharest VPS Server Hosting
In fact, there are many advantages of Romania Virtual Private Server Hosting including,
You will get high-speed of internet with our Virtual Private hosting which is permanent per month. We provide 1 Gbps rapid internet port which helps in download everything.
You will get high-level of Security, so, no one can change or edit your website content without your authority. We provide SSL (Secure Sockets Layer) Certificate to you which secure your website suitably.
You are guaranteed eligible to run applications, programs, and you can also install any Software within our plan. You can select any Operating System according to your website requirements.
You will get a Dedicated IP address which has 99.9% uptime, able to accelerate your site page loading, able to rank your website in search engine. So, your website performance will boost automatically.
Excellent Hardware
Our Tier 3 + Data Center is precisely designed excellent and top-of-the-line hardware. Now, you will get rid of slow-speed, and can easily work fast and rapid. Our x24 Core CPU is so much powerful.
Affordable Fee
Our Data Center is offering you low-cost plans which you can afford it. Gaining many resources of CPU, RAM, Bandwidth, internet port, SSD and NVMe drives at low-price deserve a huge round of applause.
Admirable Support
Our engineers and technologists are highly-trained, and they have been spent many years in the field of web hosting service. They are available here for twenty-dours a day, and especially seven-days a week.
Romania VPS
Our Romania Virtual Private Server Hosting is very special because of Bucharest and Craiova plans, Each plan is designed with price, look at the plans, choose anyone which is accpetable for you.
Drives
We have storage drives of new technology like NVMe, SSD, and RAID wich secure your data instantly. We have also Hard Disk Drive (HDD) which you can order anytime when you needed.
Port
In both Craiova and Bucharest plans, we are offering 1 Giga Bits Per second (1 Gbps) quickest internet port which is much enjoyable and pleasant for your system. It has huge collection of speed.
Your Own Server
When you buy our best Virtual Private Hosting in Romania, then you will obtain your own Single Dedicated Server. You have freedom to create multiple Servers on a Dedicated Server, or you can keep the whole Server to yourself. You can select any Operating System which is favourable for you. Our Data Center is offering Operating System namely CentOS, Ubuntu, Debian, Fedora, Windows Linux OS, Data Center Edition, Enterprise Edition, Windows Server STD, Windows 10 Pro, cPanel, Plesk, Direct Admin, etc. ... We will install it into your Server, but, you have to pay some additional charges. It is very simple to say that if you have your own Server then you will have your own rules and rights.
Efficiency and Convenience Boosters
Resource
Additional IPv4
Management
Windows Server 2019 / Windows 10 Pro
cPanel / WHM Licenses
Plesk Obsidian
---
How do I Secure my Virtual Private Server?
You have to follow some strategies if you want to protect your VPS such as, you have to install Firewall, SSL, Malware scanning and removal Software, and must be continuously updated your Operating System and other Software.
How much IPs will I get?
Our Virtual Private Hosting provides you a unique Dedicated IP address which is very necessary to run your website smoothly. In other cases, if you need an additional IP address then you can get it, if you pay additional charges.
Can I eligible to buy VPS Romania?
Yes, you are definitely eligible to buy our VPS Romania with easy payment methods such as PayPal account, Cryptocurrency account, or Perfect Money account. Now, taking a decision, you can choose a single payment method which is satisfactory for you.
Do you offer Ubuntu OS?
The most interesting thing is that, we just not only offer Ubuntu OS, whereas, we also offer Debian, Fedora, CentOS to our Customers. Our these mentioned Linux Operating Systems are so much famous, and powerful because of bright performance.
What are the benefits of VPS Romania Hosting?
Our VPS hosting is 100% beneficial because of Guaranteed resources, full control on Server, highly Scalability and reliability, administrative full root access, Security, flexibility, and much more. You can grow you website traffic as much as you can.
Do you provide KVM?
Yes, we also provide KVM Virtualization technology which is Kernel-based Virtual Machine as a tool of Linux. KVM provides you advanced Security at low-cost. If you are interested for the Virtualization of storage, computer, and networking then you have to use KVM.
---