VPS Server Kenya
Some of the reasons that can make a business to select Kenya as their desired destination for getting a locally hosted vps server are as follows. Kenya is located in the heart of Africa and is considered as an important commercial center. It has a stable political environment and offers excellent opportunities for businesses. It has one of the highest broadband speeds in Africa. This makes it an ideal location for businesses that require high speed internet access. The cost of setting up and operating a business in Kenya is lower than that in most other African countries. This makes it an attractive destination for businesses looking to set up or expand their operations in Africa. The government of Kenya has been supportive of businesses and has put in place policies that encourage foreign investment. This creates a conducive environment for businesses to operate and grow. Keeping these all points, it is always recommended to go with a dedicated accessible Kenya VPS Hosting offered from best facilitated datacenter located in Nairobi.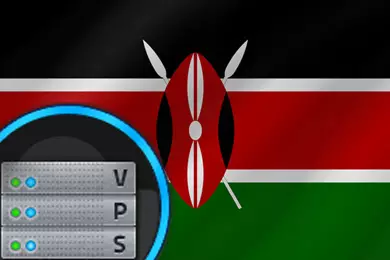 KVM as Virtualization Technology
root / Admin Access
Fast setup from 1-9 Hours
10 - 20 Mbps Connectivity
ISP backbone as WorkOnline
Tier III Nairobi Datacenter
Fast Surfing in Africa
Competitive Costs
Unlicensed Windows or Linux OS
Kenyan VPS Plans and Costs
We offer unmanaged and self-managed options for VPS Hosting in Kenya so that you can manage your online projects according to your own preferences. There is a minimal variety in sense of feature and resources distributed into different packages, you can start from the first if you are still in testing phase and can later go for an upgrade or proceed with one which suits best to your needs.
Processors
RAM
Disk
Bandwidth
OS
Price
01
1 GB
25 GB
250 GB

$38

/ Month
Order Now
02
2 GB
50 GB
500 GB

$75

/ Month
Order Now
02
3.5 GB
100 GB
1 TB

$99

/ Month
Order Now
04
4 GB
150 GB
1.5 TB

$159

/ Month
Order Now
04
8 GB
200 GB
2 TB

$199

/ Month
Order Now
08
16 GB
400 GB
4 TB

$349

/ Month
Order Now
---
Other African Location for VPS Hosting
Are you of the view that the prices are comparatively higher for container plans offered through Kenya based datacenter or you need multiple carriers from in bordering countries to launch your application or project then we have number of option in the category of Africa based virtual private servers to select.

VPS South African
Buy from USD.21/mo

Egypt VPS Hosting
Order Now USD.29/mo

Nigerian VPS
Initiate from USD.39/mo
Dedicated Server Hosting South Africa
If you feel that you must of to stick with African region for low latency or whatever reason but require a BareMetal server or number of heavy machines with load balancing then we recommend you to explore the modern African datacenter for this.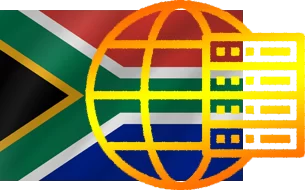 Cheap Kenya Virtual Private Server Hosting Company
With a maximum efficiency and lowest latency for African continent specifically, due to lack of upgraded infrastructure and least trend towards adopting the same, yet did not allow to welcomed outer world for enhanced level of virtualization service yet we are the prime company who is offering world class virtual private server in Kenya in most competitive and cheapest price in online market. While deciding to present vps hosting from this part of the world, we committed to not compromise the quality of services and tried our best to deliver such services in as low as possible budget so that people and companies around the world can explore African market professionally but in budget. Datacenter have deployed about whole new infrastructure with international standard commodities necessary to run datacenter service like Power and internet backups, internal firewall system and disaster recovery systems. Moreover, a healthy amount of bandwidth is already added to each highlight pre-made container plans with 10-20 Mbps port connectivity but not with 100 Mbps because it will dramatically increase the cost prices. Also virtualization is processed through KVM and to increase loading speed we rely upon SSD storage.
Handling Freedom
Our all services are only available for all legal purposes and we have zero tolerance towards any abuse to maintain our repute and best supported services all the time though unlike others you can utilize VM for gaming and proxy servers.
SSDs and KVM
Including all components necessary for datacenter services, we emphasize on latest and efficiency oriented hardware like SSDs, and RAID10 SAS or SATA3 and Kernel based virtual machines as virtualization and container separation technology.
Highest Level Privileges
Though every instance will be provisioned with Windows OS with a 6 month trial version but we recommend to activate owned license because we do offer such and do not charge for it but provisioning for Linux and Windows would be done vis super user.
Performance Enhancers
There are many different VPS server addons that you can choose from to enhance your usage and access capabilities. Here are some of the most popular ones which are already being offered by us, rest assured, in default configuration, more than 95% performance can be achieved. In the even where you found yourself out of resources, you may have to upgrade your resources by ordering an at least next level plan but in most cases to get ease of accessibility you can rely on such prominent and most asked accessories. If you are fail to locate one which is required by you but not available in the list, feel free to ask us, we will try to add it for you by involving 3rd parties.
Nairobi VM Value Additions
Available Addons
Paid Management
Windows STD 2012R2 and 2016
cPanle / WHM Licenses
Plesk Obsidian
---
Kenyan VPS FAQ:
Virtual machines are being provisioned from Kenyan territory under a Tier III datacenter physically situated in Nairobi city with true IP range.
Provisioning, installation and delivery of login details along with all associated information will be sent you via email, most probably from 30 minutes to 10 hours maximumly.
Along with about all famous Linux distributions, yes, we take orders with Windows operating systems but in such cases, we are unable to provider license, you must have to activate your own license.
Most of the required value addition accessories are already available on configuration page to include even then you are free to inquire for any complex and customized configuration.
In case you do not want to renew your active services, simply request cancellation from your client area and mention the cancellation reason, it will automatically cancel your renewal invoice and you will not be charged.
---
Still Curious and Un-Answered?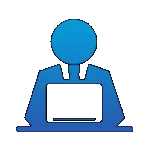 ---