VPS Hosting Taiwan
The Capital of Taiwan is Taipei, and Hanoi is the Capital of Vietnam. The economy of Taiwan is a highly developed market company. Its economy brought rapid advancements in industry, agriculture and living standards. Their exporting companies may be more powerful if they have advertised all over the World on screen, and for this purpose, they need web hosting services. So, we provide the best web hosting services at very cheap rates. The best server of Taiwan is VPS hosting because they can easily manage highly traffic websites, and we provide unlimited bandwidth to our customers so they did not face any problem regardless less space, and slow networking. We provide RAID storage to our customers; you can save your same data in different drives by using RAID. The Tier 3 data center in Taiwan is especially created for business who has greatest level of facility. This data center is prepared with networking, computers, highest level of storage and internet connection. We are providing Windows Linux OS, cPanel and Plesk at very cheap rates. You can't believe that our NVMe SSD disk drive has maximum storage that can runs your computer fast. We are providing fastest internet port of 1 Gbps, and also providing KVM virtualization machine.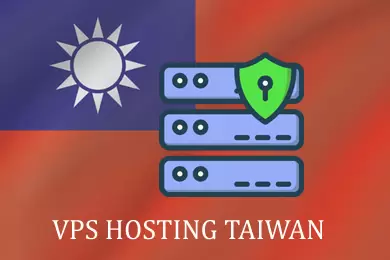 Productive Packages for Taiwan based VPS Servers
If you are running your business or websites, and getting minimum traffic and revenue then don't worry at all because we can change your sites traffic from 1% to 100%. We have created the affordable plans as shown below, DC I Taipei and DC II Taipei, Hanoi. In DC I Taipei, we are providing 4 CPU Cores, 4 GB RAM, 80 GB SSD Storage, internet port of 1 Gbps, OS, and 4000 GB bandwidth. If you should know about DC II Taipei, Hanoi, then it has unlimited bandwidth, 16 CPU Cores, 32 GB RAM, and 50 GB SSD disk drive. This is your own choice that which is suitable for you, you're only 1 step ahead to being a part of our best company. So, buy now the plan right now!
CPU Cores
RAM
SSD Storage
Port
Bandwidth
OS
Price
01
1 GB
30 GB
1 Gbps
1500 GB

$19.99

/ Month
Buy Now
02
2 GB
40 GB
1 Gbps
2000 GB

$32.99

/ Month
Buy Now
04
2 GB
20 GB
1 Gbps
2500 GB

$45.99

/ Month
Buy Now
02
2 GB
80 GB
1 Gbps
2500 GB

$57.99

/ Month
Buy Now
03
3 GB
60 GB
1 Gbps
2500 GB

$69.99

/ Month
Buy Now
04
4 GB
80 GB
1 Gbps
4000 GB

$79.99

/ Month
Buy Now
CPU Cores
RAM
Storage
Bandwidth
OS
Price
01
2 GB
50 GB
1000 GB - Unlimited

$29.99

/ Month
Buy Now
02
4 GB
50 GB
1000 GB - Unlimited

$48.99

/ Month
Buy Now
04
8 GB
50 GB
2000 GB - Unlimited

$79.99

/ Month
Buy Now
08
16 GB
50 GB
2000 GB - Unlimited

$115.99

/ Month
Buy Now
08
32 GB
50 GB
2000 GB - Unlimited

$158.99

/ Month
Buy Now
16
32 GB
50 GB
2000 GB - Unlimited

$238.99

/ Month
Buy Now
---
Best Asian Dedicated Server
If you are looking the cheapest and affordable dedicated plan in Southeast Asia then you are in right place because our services are very reliable and secure. We know that you want to grow your business as soon as possible but can't do that, don't worry, we will grow your business as much as you need. So, grab the Dedicated Server Malaysia plan right now!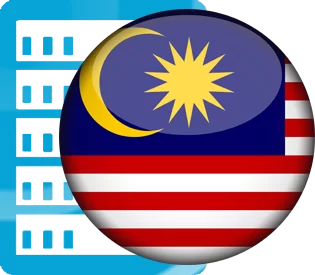 Buy Featured and Low Cost Virtual Private Server in Taiwan
In all around the World, we are providing the best VPS in Taiwan. This server is absolutely individual and the whole server is your. You don't need to spend many dollars to the Dedicated Server for being a part as individual. Our Virtual Private Server is private for you to have complete root access in resources and applications. You don't get any kind of restriction because you are independent, and can download or install any software which you want or need. If you see our plans then you will be excited to buy our best vps in Taiwan because we are providing our resources of CPU, RAM, SSD with huge amount of storage and capacity which are enough to boost the speed of the computer. Your websites pages will load in seconds, and as you already know that your website rank at the top of first page if your site pages load within seconds. You need to know that you can easily get many traffic on your sites due to the unlimited bandwidth. It is very simple to say that if you have unlimited bandwidth then you can get unlimited traffic on your sites. After buying our virtual private plan, many customers have forgotten Hard Disk Drive (HDD) because we are providing a new disk drive whose name is Solid State Drive (SSD).
Advantages of VPS Taiwan, Taipei
Let's get started the advantages step-by-step,
You will buy VPS Taiwan but you will get Dedicated resources in which a whole server is your. You don't need to share CPU, RAM, SSD, bandwidth, space, internet port with other customer. Must remember that, in many cases, you get more resources in VPS than shared hosting. So, I will say that this is the number one benefit.
You will get extra space and speed because you have 80 GB SSD storage as clearly mentioned in the plans. Now, your complete will not work slowly as many people faced this issue. Your computer will become fast and work as independently.
You will get more and forever Scalability. If your website business is small then you don't need many resources, but, if your business is growing rapidly then you will need more resources. So, we also upgrade the VPS rapidly.
You will get long-term flexibility. Your website will be secure and powerful because we prevents your sites from illegal and unwanted attacks.
Full Root Access
In our hosting plan, you will have a full root access and Dedicated environment. You have capable of accessing files, running applications as an independently.
Best VPS Taiwan
Our Company is providing the best Virtual Private hosting in Taiwan. Our plans are much cheaper than other web hosting companies. You will feel comfort being a part of us.
Minimum Latency
In all around the World, we are providing the 100% lowest latency. Our Tier III Data Center in Taiwan is providing the best resources, better performance, and uptime guarantee.
100% SSD Storage
Our Company is providing 80 GB SSD storage which is enough to run your business application or website. SSD Drive is very small in size and much fastest than HDD.
1 Gbps Internet Port
If you see our plans then you will notice that we are providing fastest 1 Gbps internet port which is approximately 1000 Mbps. So, you will not face internet problem.
Extra Bandwidth
We are offering extra and unlimited bandwidth to our customers which is non-stoppable. I think, 4000 GB is not a small amount of data. So, enjoy your sites performance.
Additional Internet Port
If you noticed that you are gaining more and more traffic on your sites regularly then you have to need additional and more resources. You can get additional IPv4 and 1 Gbps internet speed if you upgrade your VPS plan. Without upgrading, you can't work on your sites with easiness. Upgrade means "need or add resources". For this whole process, you have to pay extra. If want to buy Windows 10 pro or Windows Server 2019 then you can purchase it easily. We have 24/7 customer support, 24 hours a day, 7 hours a week. For more information, you can contact to our support team.
Efficiency and Convenience Boosters
Resource
Additional IPv4
Management
Windows Server 2019 / Windows 10 Pro
cPanel / WHM Licenses
Plesk Obsidian
---
What is VPS Hosting Used for?
You have to use VPS hosting if you have your own website as an online business, and you need to grow your website business fast. If you have your own games apps or email services then you need to use this hosting. Otherwise, you can't do anything.
Why should I buy VPS Taiwan?
You should buy our VPS Taiwan because our plans are much affordable and cheaper than Dedicated hosting. Our services are 100% reliable and flexible. In our plan, if you need extra resources then we provide it also, and care of our customers with respect.
Do you offer Security in your VPS Taiwan?
Yes, we absolutely offer a 99.9% powerful security in your Virtual Private hosting. We mostly provide a unique IP address, Firewall protection, DDOS attacks. In our services, no one can hack your resources such as CPU, RAM, storage because you have admin rights.
Can a VPS host multiple websites?
Yes, of course. We have a great news that you can host multiple websites at one time. This is your own choice that you host 1 website or unlimited websites. There is only fault that if you will host different websites then your selected plan capacity will become low.
VPS is faster than shared hosting, why?
In shared hosting, you have to share bandwidth, CPU, RAM, SSD storage, Internet port with other persons. That's mean, you can't do work with easiness. In VPS hosting, you don't need to share your resources. So, that's why, VPS hosting is much faster than shared hosting.
What are the Payment methods of VPS Taiwan?
It is very simple to say that we are providing only and only three payment methods which are very easy such as PayPal account, Cryptocurrency account, or Perfect Money account. So, contact our support team now for additional information.
---