Australia VPS Hosting
VPSandServer is one of the leading providers for virtualization needs throughout the world from about all common and uncommon locations. If you reside in Australia or your current projects needs to be executed using the surface of this continent and your demand is to buy dedicated hosting in cheap price then we suggest you to meet with our reliable, affordable and secure Australia VPS. We guarantee you maximum output from lowest budget. With us, you will experience a powerful all in one solution for getting your apps and web online. It is because for this location we are introducing about all latest features which includes state of the art SSD space, world renowned intel processors, precise bandwidth, choice of OS, DDos Protection, Lowest Latency. All of them are available for your convenience and optimal efficiancy.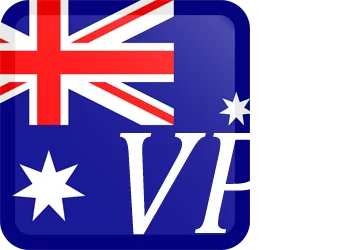 Virus Removal
Secondary Networks
Custom Help 24/365
No Shortage
Secure Layers
Robust and Reliable
Customer Relation
Various Usages
Sydeny based DC
Cheap Priced Plans
Go with a right business solution and select the one plan which fascinate you the most as we have designed them for basic to corporate and professional uses. All plans include free DDoS protection and SSD storage as a booster of your online visibility for best search engine positions and fastest loading of your apps in front your customers.
Processor
Disk Space
Ram
Transfer
Price
01
25 GB
01 GB
500 GB

$5

/ Month
Order Now
02
50 GB
02 GB
1000 GB

$10

/ Month
Order Now
02
03 GB
75 GB
1500 GB

$15

/ Month
Order Now
03
100 GB
04 GB
2000 GB

$20

/ Month
Order Now
---
Benefits you will gain
Top up your wishes with a better and quality provider by investing in superb and unique hosting facilities.
---
Purpose built Australian Virtual Private Servers
A VPS node is created through various technologies of virtualization like Hyper-V, Citrix XenServer or VMware vSphere. Basically, from a single huge server, resources are distributed through the virtualization technique into separate compartments. Difference between shared and Virtual hosting is that in shared hosting whole server is being shared between users where is VPS server's resources are dedicatedly portioned as per requirement. For our Australia based data center, we are offering VPS hosting with KVM moreover you can choose separate operating system for each container you will buy. So, one can use this cheap form of dedicated hosting from a particular location with Redundant Networks, Tier III DC facilities, Certified Sydney Data center for hosting ecommerce websites, heavily resourced website, multiple websites and apps, testing environment, proxy and game server, data archiving, email and messaging and virtual office. For any special and custom solution which is currently not mentioned in our packages, we will welcome your queries at any time.
Dedicated VPS Hosting at affordable price
We never ask you to sign yearly contracts, simply it is up to you for whatever period you want to continue but at least duration must not be lesser than a month. We are offering cheapest VPS hosting in Australia starting just from USD 5 per month which is natively packed with all of your desired features. Once you will order any package, whatever operating system and configuration you were added, you will obtain the server with root level user in case if it was Unix/Linux based or remote desktop will be given with Administrator user. In Sydney, Australia, VPSandServer is the only company who is promoting cloud hosting in lowest possible price but with secure, safe and feature enriched instances. It never means that upon lowering down the costs we will compromise on better quality and associated support. We always have a firm believe that you should emphasize on your business plans and let us tackle with your all hosting upcoming and current requirements. In least charges, with each vps node, backbone of infrastructure include mighty power, high speed internet, best switches, cooling system, various IP ranges and latest branded machines which will enforce your business to go on heights due to furiously uptime services. So compare us with other provider now, contact us for more details or directly place your first order to experience the level extreme hosting facility.
Australian Servers
With fully Australian-based servers you will find the best and fast services. Your VPS servers are safely located within one of the high performing data centers.
SSD storage
For quicker page loads, faster databases, and great overall speed, all Virtual Servers come with high-performance SSD storage.
99.9% Uptime Guarantee
You will have the latest VPS hosting experience with our uptime guarantee of 99.9 percent. All resources are installed with RAID infrastructure.
DDOS Protection
With comprehensive DDOS support, we secure and defend your hosts to protect your VPS from network attacks. All systems are updated with the latest security environment.
Robust and Reliable
Our servers are powered with the next-generation architecture. We assembled and configure it with intel and Xeon methodology. That will move you to a robust infrastructure.
Dedicated Environment
With fully managed and dedicated support, You'll get admin access to your virtual server. You can manage your VPS environment as per need.
Addons Feature
In accordance to your business environment and convenience needs, some extra feature are listed with running machine and resources. That features gives you the benefits to maintain a reliable and robust hosting environment with extra substances. Some organizations not feels to choose the further add-on criteria but after all they need a rapid growth and fastest way of server maintenance. All licenses are relying on our advanced fundamentals. This will provide a reliable growth with updated and next-generation architecture.
Web Hosting Upgrades

| Upgrade | Price |
| --- | --- |
| 10 Hosted Domains | $2.50 / Month |
| 25 GB NVMe SSD Storage | $6.00 / Month |
| 200 GB Premium Bandwidth | $8.00 / Month |
| 1 Dedicated IP Address | $3.50 / Month |
---
Frequently Asked Questions:
Q: What is VPS ?
Ans: VPS stands for Virtual Private Server, it means all web functions are performed with one virtual server. That is separated from shared resources. It offers substantially more resources and efficiency on your websites. This server doesn't influence the websites or applications.
Q: Why we used Virtual Private Server?
Ans: This is useful when If you're looking for a balance of more power than shared hosting. Without the advanced management requirements and higher cost of a dedicated server, a VPS may be the perfect solution for you.
Q: Which operating system can be used?
Ans: Almost all types of operating systems are using in the VPS server system. There are many OS are available as Windows, Linux, and CentOS. A huge range of pre-installed Operating systems are available to deployment.
Q: Is VPS server Costly or Inexpensive?
Ans: VPS hosting is an affordable intermediary base between low-cost shared hosting and cost-effective dedicated servers. You may add more resources at the time of need for more business growth.
Q: Can I manage my server with partition?
Ans: Yes, you can make several partitions on your VPS server. With the use of easy management access panel, you may configure and customize your account with different hosting accounts. You can make this process with the available disk space.
Q: Will I get complete root access?
Ans: Yes, you can avail of the best use of Cpanel /WHM root access and windows administration access. With the full power of access, you can make a server configuration by yourself.
---
Any Query?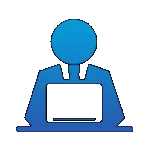 ---
Terms and Services
You are not allowed to use our VPS servers for any kind of illegal use. We are very strict for this harmful uses and utilization, We advised to you must read our terms and conditions before placing an order.