VPS Hosting Nepal
Nepal is entirely surrounded by land Country, and the Capital of this Country is Kathmandu. This Country is enclosed by India and China. The Tier III Data Center in Nepal, Kathmandu has highest level of facility to grow your business. If you're looking the best service to grow your business application or website individually in case of production then you can buy our cheapest plans. We are providing the NVMe SSD storage which has a large amount of space round about 50 GB which is enough to speed up the performance of computer from slow to fast. If we talk about bandwidth then our Tier 3 data center in Kathmandu is providing the unlimited bandwidth which is round about 1000 GB to 2000 GB. We are also providing KVM software and Windows Linux Operating System which can change your computer from lower level to the advanced level.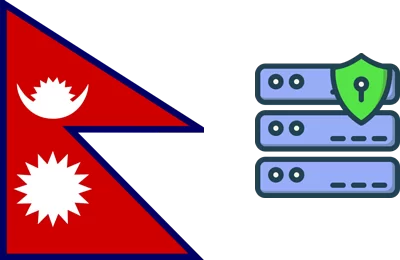 Kathmandu VPS Server Plans With Prices
If you focus on our affordable designed plans below then you can see many facilities to grow your business, and earn more revenue with low-cost. We have 100% uptime guarantee and make sure you are in the right place. Our Virtual private servers have incredible performance, reliability, scalability, and flexibility to have bright success in future. Our resources of CPU, SSD storage, and RAM have an important role for your computer performance. We are also providing 100 mbps internet port with our plans. So, must place the order now!
CPU Cores
RAM
Storage
Bandwidth
OS
Price
01
2 GB
50 GB
1000 GB - Unlimited

$32.99

/ Month
Buy Now
02
4 GB
50 GB
1000 GB - Unlimited

$49.99

/ Month
Buy Now
04
8 GB
50 GB
2000 GB - Unlimited

$79.99

/ Month
Buy Now
08
16 GB
50 GB
2000 GB - Unlimited

$128.99

/ Month
Buy Now
16
32 GB
50 GB
2000 GB - Unlimited

$239.99

/ Month
Buy Now
---
Cheap Dedicated Server Bangladesh
We are also providing cheap dedicated server in Bangladesh which has 12 CPU Cores, 500 GB SSD storage, 32 GB memory, and highest level of performance to boost your business from 0 to 100%. You will also obtain Linux OS, Windows, full root access, and administrative rights, strongest connection, and 24/7 friednly help. So, order a Dedicated plan now!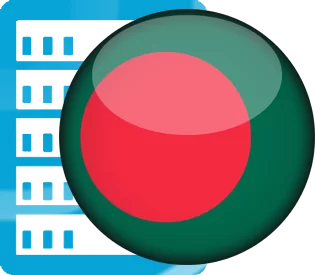 Best Nepal Virtual Private Server (VPS) Provider
Our Company is the best Virtual Private Hosting Service in Nepal. VPS is the private server which is much better than shared web hosting. VPS is the middle part of Dedicated server and shared web hosting. If you should know about shared hosting then it's simple to say that you have one server which is good but this not only and only of you because it is divided into many users at one time. Sometimes, speed may be increase or decrease depending upon the users that how much they are using their resources. Don't worry, our VPS allows user to manage all data, files and websites as much as he can. If you have middle level traffic on your websites then you must choose VPS hosting. VPS hosting will increase the traffic of your websites. VPS hosting have good performance, reliable and much cheaper than a Dedicated server. Virtual Private Server offers you more than one hosting plan. So, VPS is the best hosting service that uses virtualization technology to provide you with dedicated resources on a server with multiple users as much as you can. So, must grab the right plan now!
Benefits Included With VPS Hosting Nepal
VPS hosting has a lots of benefits due which we prefer only VPS hosting for our customers in Nepal.
Our Customers did not face any problem of slow networking and space like in shared web hosting because in VPS hosting each user has its own operating system and server on which they are working.
The most clients rely on this that it provides well security to users and reduces the risk of hacking and loss of data. So, our company is trusted and have 100% guarantee.
If at any stage the customer feels that he has to increase or decrease the storage capacity, he can easily get the required changes because hosting providers have extra space to manage its accordingly.
When you purchase VPS hosting from us, we will give you full root access independently to install anyone type of software you want.
Rigid Security
Our perfect VPS Nepal Plans have advanced level of security, you don't have to face any kind of issue, and they prevents unwanted and illegal attacks to your websites.
Windows Linux OS
Our Company is providing complete administrative and admin access to install any kind of software whatever you want to expect or think about. We have Windows and cPanel.
Quick Delivery
As you know that we are providing unlimited bandwidth which can easily be transferred in seconds. So, we have the fast delivery, time is important for our customers.
Tier 3 Data Center
We have Tier 3 data center in Nepal which support you individually, and has up to mark and best facility that provides you more capacity to recover your business.
Full Dedicated Support
Our Virtual Private Hosting in Nepal is completely dedicated. You have your own server and admin access to do whatever you need to do.
Our Control Panel
If you buy our plan then you will also get our cPanel and Plesk which you can be used to run your business and websites. You can manage your clients without facing any problem.
Efficiency Booster
Efficiency means doing things right due to the limited resources. Our hosting service is the best used of resources and has high level of speed and quality with very low-cost plans. If you want to get more additional features as IPv4 internet, Windows, cPanel, and Plesk then it can easily be possible but you have to pay extra. Now, I want to discuss the most important thing that you have not to pay high cost. Our additional features are only and only for you. You can contact to our support team for more detailed information now!
Efficiency and Convenience Boosters
Resource
Additional IPv4
Management
Windows Server 2019 / Windows 10 Pro
cPanel / WHM Licenses
Plesk Obsidian
---
What are the Uses of Virtual Private Server?
VPS server has several uses in the industry of web hosting. It can be used for email services when you have a department of email marketing. It can be use for gaming apps, and also used to get a huge traffic on websites, and much more and more.
How much time occurs in the activation of domain?
Must remember that activation of domain is not a long process, it can be automatically done when your payment order is completed. If you should know about Domain then I will say that it has a most important role in the beginning of nay website.
Do you provide unlimited bandwidth?
Yes, we absolutely provide unlimited bandwidth which is non-stop. If you want to get more information about it then you can see the plans again which obviously shows that we are providing infinite bandwidth from 1000 GB to 2000 GB.
Do you provide SSD storage?
Yes, absolutely! As you can see in our plans, we have mentioned 50 GB SSD storage which clearly shows that we are also providing SSD to enhance the speed of your computer. You need SSD storage when your computer goes slow down and down.
Can I host multiple websites on my Nepal VPS?
Yes, it's possible. You can host multiple websites on Virtual Private Server because you have different control panels, each hosting plan have unique and independent control panel. So, that's why, our company is the best throughout the World.
Can I buy Nepal VPS hosting?
Yes, of course! We have very shortest ways to buy the plans but for this, you must have account of PayPal, Crypto, or Perfect Money. You can choose anyone which is suitable for you.
---