VPS Hosting Costa Rica
Costa Rica is a beautiful and a small Country in Central America, and the Capital of this Country is San Jose. This Country is most popular because of rich biodiversity, unbelievable natural wonders, beautiful beaches, developing government, volcanoes, and aromatic coffee. This Country is known as the gladdest and cheeriest Country Worldwide. Costa Rica is developing, parliamentary, independent and free Republic Country. The economy of this Country is completely based on agriculture, electronics, and tourism which are the major industries of Costa Rica. The main exports of this Country are fruits, bananas, appliances, and medical instruments. This Country has a mixed economy, and examined as upper-middle-income Country. The Country of Costa Ricans may be more famous globally if they purchase our low-priced Costa Rica VPS plan. Our Tier III + Data Center in Costa Rica is overall designed to provide top networking system, storage, and extra power supply. Costa Ricans can grow and spread their business application or website internationally if they invest a little in our Certified Web hosting Company. We are offering SSD storage disks drives, NVMe, RAM, Processors, Bandwidth, Internet port of 1 Gbps, OS, cPanel, Plesk, Direct Admin, Ubuntu, Debian, CentOS, Fedora, Windows Linux OS, Windows Server STD, Windows 10 Pro, Data Center Edition, and so much more.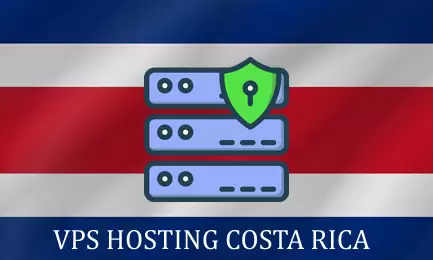 Low Priced Costa Rica VPS Hosting Monthly Deal
If you match our low-priced plans with other hosting Companies then you will be happy to know that our hosting Company is providing many resources and equipment at so much affordable monthly deal. You can smoothly expand and improve your website performance without so much effort if you buy our plan now. We are offering high-rise capacity of Bandwidth which can extend the traffic of website presently. We are offering Solid-State drives namely SSDs which assist your system and site properly and decently.
CPU Cores
RAM
SSD Storage
Port
Bandwidth
OS
Price
01
1 GB
30 GB
1 Gbps
1500 GB

$23.99

/ Month
Buy Now
02
2 GB
40 GB
1 Gbps
2000 GB

$34.99

/ Month
Buy Now
04
2 GB
20 GB
1 Gbps
2500 GB

$47.99

/ Month
Buy Now
02
2 GB
80 GB
1 Gbps
2500 GB

$59.99

/ Month
Buy Now
03
3 GB
60 GB
1 Gbps
2500 GB

$73.99

/ Month
Buy Now
04
4 GB
80 GB
1 Gbps
4000 GB

$85.99

/ Month
Buy Now
---
Latin American Dedicated Servers
If you are looking for high quality Latin American Dedicated Servers then we are putting forward you "Brazil Dedicated Hosting" which is offering you Linux and Windows OS, remote root access, 100% Uptime SLA, high quality hardware, reboot and reinstallation on demand, 24/7 Support, 1 GBPs network, and so much more.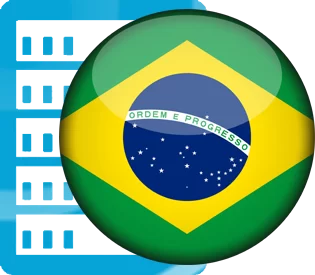 Bulletproof and Best Costa Rica Virtual Private Hosting Provider
Our tried-and-true Hosting Company is providing the bulletproof and best Virtual Private Hosting in Costa Rica. Our Hosting Company is best because it provides you a full root access to root privileges which means that you can effortlessly read and write any files on the system, easily replace system configuration, perform operations, comfortably install or delete Software, and upgrade the Operating System if required. So, our VPS Hosting is very necessary for all businesses. We are providing high Bandwidth which is very essential for hosting Servers which are so much interested to get high traffic, and extreme Uptime on the websites. So, you are in right and Stable platform which is very useful for all kind of business and sites. Your website will remain secured and protected. With our Virtual Private Hosting, you can edit, change or delete your files in the Operating System. You will become Administrator, and will have administrative rights. Must remember that you may need to go-ahead to a VPS hosting if your website is gaining intermediate traffic or visitors. We have the best Costa Rica VPS which will change your site traffic from intermediate to extreme level. We are providing peak-capacity of SSD storage drives which supports your site and computer system to strengthen the traffic. Now, new and modern technologies are coming, so, you don't need to use old Hard Disk Drives.
Big Advantages Of Costa Rica VPS, San Jose VPS Server Hosting
There are various and big Advantages to use a Costa Rica VPS Server for completing the hosting needs of your business and website.
It offers you high performance at low-cost which is not offered in shared hosting. Our Software and Operating Systems are so much easy to use, you don't need any guidance. If you have multiple Servers on one Dedicated Server then they all will be more reliable.
It offers you high level of availability, and 24/7 full support. It offers you KVM Virtualization, in which multiple Servers can be utilized on one Server. KVM Virtualization enables that each Server is working at a different visible location.
It offers you extraordinary flexibility. You will get a full access to your Operating System. You will get overall control on the settings, data, and Security. You will get huge levels of flexibility and complete protection.
It offers you high traffic on your website because your Server remain active forever, and you will get 99.9% Uptime. So, your website will rank in search engine at top level. We also offer SSD disk space which also boost the traffic of the site.
SSL and SSH
Our Company is authenticated and verified because we are providing free of cost SSL Certificate, and SSH (Secure Socket Hypertext). Both SSL and SSH are most essential to secure transformation of information, website, and internet connectivity.
Processor
We are providing Tier 3 facilities to you. Our 04 Cores CPU processor can easily handle huge volumes of data fluently and steadily. Processor has a big role into your computer system because, without it, you can't able to run your system efficiently.
Onboarding
Onboarding means new-hiring of customers. Our IT Specialists, Technologists, and Engineers deal politely with new customers. They initially guide the customers a lot about the hosting service. Our aim is to offer more and more benefits to our customers.
Amount Of Transfer
You will have full potential and capability to utilize the amount of transfer 4000 GB Bandwidth after purchasing our affordable plan. Our bandwidth package is unlimited, and beneficial for your website performance. So, must grab the plan right now.
Senior SSD Storage
You can't believe and imagine that we are providing super-fast, and RAID SSD drive which has more than 60 GB capacity. Our solid-state drive is so much supportable and comfortable for all. Now, your site and system can't face downtime at all.
100% Speed
Our Tier III Data Center in Costa Rica provides 100% speed which is most important feature for all. You can get extra speed at the spot if you purchase our Virtual Private Hosting plan. So, you will get more and more customers because you have quick-loading website.
Easy To Scale
Our Hosting Company also provide Scalability to our Customers so that they can enhance their business. You can contact to our Technologists and IT Team when you require more resources. You can easily upgrade your Server at anytime. The most important thing is that you don't have any requirement to transfer the files within the same VPS plan, we will recommend you that select the new and different VPS hosting plan. If you buy new Virtual Private Hosting plan then you will get new resources of CPU, RAM, storage disk space, and noticeably more. We always support and try of our best to provide good suggestions to our customers.
Efficiency and Convenience Boosters
Resource
Additional IPv4
Management
Windows Server 2019 / Windows 10 Pro
cPanel / WHM Licenses
Plesk Obsidian
---
How to post content?
When you get VPS Costa Rica access, and full control on your private Server then you can comfortably post the content by using Control Panels like cPanel or Plesk. cPanel is very easy to use, posting, and editing the content. You can also save changes to your content.
What is Dedicated?
Must remember that a Dedicated environment is known as the best environment because in this hosting, you get a Single and Whole Dedicated Server which depends to you lonely. You get complete root accessibility, and control on your Server. So, you can also buy it.
Do I need Technical Knowledge?
Yes, absolutely. It is simple to say that if you have knowledge of some thing then you may get more profits from it. So, must learn about Virtual Private Hosting so that you may get more benefits from it. You can contact to our Team for any kind of knowledge.
What is better VPS Hosting or Web Hosting?
We will suggest that VPS Hosting is much better than Web Hosting because you may require more control on your hosting in future. So, in our Virtual Private Hosting environment, your RAM, CPU, SSD and NVMe disk space will increase at the spot.
Do you offer Dedicated IP address with Costa Rica VPS?
Yes, of course. We always offer Dedicated IP address with Virtual Private Hosting plans. If you buy our plan then you can immediately access your website from File Transfer Protocol, and also you will get extra Security characteristics.
How to buy Costa Rica VPS?
You can simply and instantaneously buy our Costa Rica Virtual Private Server by following the short payment methods like Perfect Money account, PayPal account, or Cryptocurrency account. So, select anybody payment method which is better for you.
---