Premium VPS Hosting Czechia
Our rewarded and first-rate VPSandServer web hosting company offers Czech Republic based high quality KVM Virtual Private Server Hosting, reliability, great scalability, overall flexibility, stability, top security standards, 24/7/365 neighborly support, totally free SSL Certificates, Linux and Windows OS, KVM Virtualization, lowest latency, infinite monthly basis traffic, fastest NVMe storage disk drives, cheapest price with huge resources, unique and isolated IPv4 and IPv6 addresses, high-end performance, and one hundred percent guaranteed uptime, and SLA in the largest land of Prague. To become more successful to the online websites, apps, businesses, applications, WordPress, shopping stores, and also E-Commerce sites of Czech people, we are providing cutting-edge hardware and Software, quickest 1 Gbps internet shared port, and unlimited monthly bandwidth. If Czechs have not expertness to handle high-density traffic into their online websites then they must purchase our Czech Republic VPS server hosting plan which is the not only the best solution, much rather also handle boundless and great-level of traffic in a short time. People living in Czechia should host their all categories of sites with our hosting company so that they can obtain perfect uptime and run their sites smoothly online forever. In the near future, we reassure that Czechia will be known as the most famous and the number-one richest country throughout the world if Czech people become part of our sympathetic company. Success of Czechs is our success!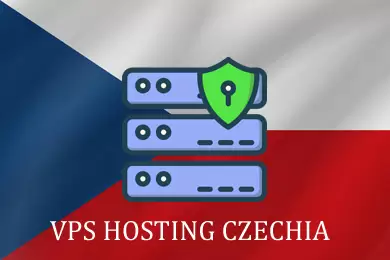 CZECHIA POPULAR VPS SERVER HOSTING PLANS
Czechia VPS Server Hosting plans of our web hosting company are going viral and also becoming excessive popular just because of providing massive dedicated resources with lowest prices, the foremost reason of that we want to grow small-scale and big-scale online businesses of each and every person living in the ground of Czech Republic. Because of having more than half a decade experience in delivering of Virtual Server Hosting services globally, our clients from each location have faith in us. So, If Czech people require enormous resources then they don't require to buy expensive VPS hosting services with other hosting providers, most rather they can buy our Czechia cheapest VPS hosting services from our hosting company. Order now our virtual server and get Unlimited Bandwidth, 1 Gbps port, branded NVMe storage, RAM, and multiple cores of CPU.
CPU Cores
RAM
Storage
Bandwidth
Port
OS
Price
vCore x2
2 GB ECC
30 GB NVMe
Unlimited
1 Gbps

$22

/ Month
Order Now
vCore x2
4 GB ECC
50 GB NVMe
Unlimited
1 Gbps

$36

/ Month
Order Now
vCore x4
6 GB ECC
60 GB NVMe
Unlimited
1 Gbps

$49

/ Month
Order Now
vCore x4
8 GB ECC
80 GB NVMe
Unlimited
1 Gbps

$75

/ Month
Order Now
vCore x6
10 GB ECC
90 GB NVMe
Unlimited
1 Gbps

$97

/ Month
Order Now
vCore x8
12 GB ECC
140 GB NVMe
Unlimited
1 Gbps

$138

/ Month
Order Now
vCore x10
14 GB ECC
160 GB NVMe
Unlimited
1 Gbps

$168

/ Month
Order Now
vCore x16
16 GB ECC
200 GB NVMe
Unlimited
1 Gbps

$198

/ Month
Order Now
vCore x20
24 GB ECC
300 GB NVMe
Unlimited
1 Gbps

$248

/ Month
Order Now
vCore x24
32 GB ECC
400 GB NVMe
Unlimited
1 Gbps

$297

/ Month
Order Now
---
Russia Dedicated Server
Besides Virtual Private Server Hosting, we are also offering Russia Dedicated Server Hosting in both Czechia and Russia. You will get lots of facilities like 99.9% uptime SLA, expansive bandwidth, 64 GB DDR4 memory chips, 480 GB SSD, 1 TB HDD SATA, Intel Xeon processors, low Eastern Europe latency, diversity of plans with fixed possessions, Windows & Linux OS, isolated dedicated environment, complete administrative root access, total control on server, and more after buying our only one Russia Dedicated hosting plan.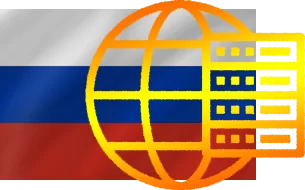 Advantages of VPS in Czech Republic
Czech people will get innumerable Advantages and Benefits that will assist them to boost the performance of their websites and businesses in a trice. Let's go on to see what are the advantages of VPS in Czech Republic:
Having strong hold of superuser root access and full control over server, you can install any form of Software, applications namely WordPress, Joomla, Magento, and Linux or Windows operating systems like Fedora, Ubuntu, Debian, CentOS, Windows Servers, and lots of more.
Czechs will get more reliable and strengthen performance in their own websites because of our 100% uptime guaranteed. As a self-reliant, host your multiple websites with zero downtime. Most of your own clients and visitors can conveniently access your 24/7 smooth online website.
Absolutely free of cost twenty-four hours a day, seven days a week, three hundred and sixty-five technical managed support will be provided to our lovely Czech clients. So, take it easy and contact our support team via phone call, live chat, ticket, or email in any minute now.
We instantly provisioned your virtual server resources in the neighbourhood of 20-30 minutes, not more than it. After receiving our server, with only a few clicks through our easy-to-use cPanel control panel, you can easily set up, configure, and also manage your virtual server yourself.
You will obtain faster and up-to-date Intel Xeon vCore x24 CPU Cores processors so that you can handle a multiple data in one time, and also immediately can transfer a huge amount of data. Now, Czech people can comfortably and swiftly complete their all online tasks or projects.
Progress of Czechia
As soon as possible choose and purchase our one virtual server hosting plan in Czechia so that all Czech people can generate redundant revenue through their lower-level and upper-level of websites and grow to hit a huge progress of Czechia.
Cool Security
We provide cool security to all of our Czech clients via anti-DDoS attacks, firewalls, secured sockets layers, and dedicated switches. No one will disturb you because you are in safe hands and have protective virtual server hosting environment.
TIER III DC Czech Republic
In the ground of Czech Republic, we have branded and well-established TIER III Data Center which contains high quality of KVM Virtual Servers, large bundles of modern storage drives, energetic network port, and superfluous power.
Reliable Tech Team
Contact now through our services such as Email, Live Chat, Phone, or Ticket, our professional and reliable tech support team will come back, respond your queries, and also will resolve your problems in just a few seconds.
Certified Friend
Believe us as a Certified friend because our award-winning web hosting company is officially recognized and Certified since many years back. For more acknowledgement, you can review our clients comments section about us.
Free Migration Service
For your own VPS servers, we offer free migration service with several benefits like made-to-order access, high security, maximum uptime, experts support, separated dedicated environment, colossal resources, and considerably more.
Customize
After receiving our Czechia Virtual Server, dedicated resources, entire administrative SSH remote root access, comprehensive control, switches, easy-to-utilize cPanel control panel, our Czech clients can do anything whatever they want. Our lovely clients existing in Czech Republic can customize their instances and virtual dedicated resources at own ambition. You should keep in your mind that we always provide easiest managed servers, so, you have not any necessity to waste your hundred of dollars to hire any expert or professional to handle servers. Czechs with only zero experience can handle their virtual servers or nodes themselves. Contact our expert support team right now if you want any support or have any issues. You're in good platform!
Ignition Factors
Available Addons
Additional IPv4
Windows Server 2012, 2016, 2019, 10
cPanle / WHM Licenses
Plesk Obsidian
---
What are the uses of Czechia VPS?
Czechs can use our Czechia VPS for blog and website hosting, gaming platforms, E-Commerce stores, databases, proxy, micro-services, machine learning, forex trading, video streaming, artificial intelligence, Software just like a service solutions, and significantly more.
I need IPv6 address, will you give me?
Why not! We will give you a unique IPv6 address, and also IPv4 address because our all virtual server hosting plans come with them. To get further unique IPv4 and IPv6 addresses, you will need to pay a further amount of fees.
Will I get Ubuntu operating system?
As usually we give a client's choice to choose one OS, so, you will not only get Ubuntu operating system, relatively you can also get operating systems of CentOS, Fedora, or Debian. Apart from that, Windows Server 2012 and Windows Server 2019 are also available.
What is the SLA in simple language?
In simple language, SLA is the Service Level Agreement in which we have assured to our clients that they will receive guaranteed uptime, enormous dedicated resources, control panels, KVM Virtualization, Windows and Linux OS, high-rise performance, etc.
How much Bandwidth and NVMe do you provide?
We provide a vast package of unlimited Bandwidth so that websites of Czech people can obtain unlimited monthly traffic. Our hosting company also deliver latest and super-quick NVMe storage drives having space of 30 GB to 400 GB so that you can get outstanding power efficiency.
Do you accept Visa Card for payment?
Yes, of course! To buy our Czechia Virtual Private Server Hosting plans, you can pay with Visa Card, PayPal, MasterCard, Perfect Money, or Bitcoin Cryptocurrency. In all of these described payment options, Czech people can select any one option which is appropriate for them.