Argentina VPS Server
We have the quickest VPS web hosting in Argentina to maximize the experience for recruiting corporate customers. We manage best CPU nodes, huge disk space Linux / Windows hosting & wide bandwidth. All VPS servers can be configured freely so that you can buy authentic and reliable VPS hosting in Argentina. We have the best options for our Argentina clients. Now you can manage and manipulate your VPS hosting services easily all over Argentina with 100% SSD.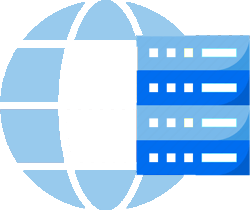 Viruses Removal
Secondary Networks
Custom Help 24/365
No Shortage
Secure Layers
SSL
Customer Relation
Starts From $10
Flash, Streaming Audio / Video Support
Get VPS Hosting with Easy Process
You can now obtain our best plans with only one tap. We have different methods of payment available with your preferred choice. Within a short time after launch, you can reach your hosting panel. Our support team is always open to your assistance.
---
WE WILL PROVIDE BEST FEATURES PLANS
We Design best feature plan for our best VPS clients In Argentina
We designed best and fastest way of VPS servers processing with great and affordable packages. "vpsandserver" are specialists in the sale and distribution of various VPS server facilities such as troubleshooting, installation, and much more hosting server solutions. We have several cost effective and reliable plans available for use in Argentina, with the new VPS Products.
CPU Model
ECC Memory
SSD Storage
Bandwidth
Price
4x 3.2 GHz Intel® Xeon E3 1225
16 GB
2x 128 GB
5 TB

$99

/ Month
Order Now
4x 3.2 GHz Intel® Xeon E3 1225
32 GB
2x 256 GB
10 TB

$149

/ Month
Order Now
4x 3.2 GHz Intel® Xeon E3 1245
32 GB
2x 512 GB
15 TB

$199

/ Month
Order Now
4x 3.6 GHz Intel® Xeon E5 1620
64 GB
4x 512 GB
20 TB

$299

/ Month
Order Now
6x 3.2 GHz Intel® Xeon E5 1650
128 GB
4x 512 GB
30 TB

$399

/ Month
Order Now
6x 3.2 GHz Intel® Xeon E5 1650
256 GB
4x 512 GB
40 TB

$499

/ Month
Order Now
---
Next level Systems
We manage VPS servers with the highest levels of security and many years of technology hosting experience. All our servers are up to date and delivered to you with new hardware and software.
Working Guarantee
We Care that you cannot afford to go offline if your server runs important applications. We have built a high availability for all our VPS servers for this kind of situation. For all implications, we promise that your server will remain 100% uptime online.
Security Measures
We have firewalls of next generation, intrusion prevention, security for web apps, DDoS protection, prevention for malware and viruses. However, we have SSL certificates, IP and spam filtering.
Installation
The hardware and software highlights you rely upon during your requests are moved to our VPS Server facility around the same time.
Technical Support
Our technical support is always ready to support our customers. Via engineering we have a specialist IT team available to provide communication solutions. They have the experience and can solve any problem respectively.
Addons Feature
With your hosting account, "vpsandserver" gives you the opportunity to demand some unique "Addons" plans to add to your hosting package.
With our Addons plan you are eligible to get best functionalities of our VPS services. You can attain maximum specifications like extra bandwidth, subdomains, email accounts and much more.
Web Hosting Upgrades

| Upgrade | Price |
| --- | --- |
| 10 Hosted Domains | $2.50 / Month |
| 25 GB NVMe SSD Storage | $6.00 / Month |
| 200 GB Premium Bandwidth | $8.00 / Month |
| 1 Dedicated IP Address | $3.50 / Month |
---
Frequently Asked Questions:
Q: What is Shared Hosting?
Ans: Shared web hosting is the most affordable type of domain hosting available. Its affordability is because you share a server with various companies that also want a low-cost web hosting plan. Each company that shares this server has its own specified amount of storage space that is defined by the hosting package. Depending on the size of the server, you could have thousands of websites hosted on the same platform, with each user receiving an allotment of the total available bandwidth, memory, and power.
Q: What kind of servers are you using? What more, something about transmission speed shouldn't be said?
Ans: Our frameworks are custom-expand on giving improved degrees of control, adaptability and the capacity to remotely envision and resolve issues before they influence your administration.
Q: How do I move record to my site?
Ans: You have boundless access by means of FTP 24 hours every day. All things considered, you can make and keep up your site pages alone PC and transfer documents to your site at your hands.
Q: Can I sub separate my space and sell it?
Ans: Indeed, we do enable you to make sub-registries which you can use to offer companions or customers space as long as its inside our approach rules. You can likewise arrangement extra FTP accounts with constrained access to a particular registry.
Q:How can we clarify VPS vs Dedicated Hosting? Confusions about VPS and dedicated?
Ans: VPS is created by taking one massive server and partitioning it into several independent servers Virtualization layers are then created to ensure each virtual environment appears as a standalone server. Each "virtual" server can run its operating system and applications. A dedicated server is, by definition, associated with a single client. The client has access to the full range of resources on the physical server. This includes all network access, hard drive storage capacity, memory, and processing power. Enterprise-level companies ordinarily have the most specific needs for dedicated servers. Small to medium-sized businesses are often best suited for a VPS.
Q: Which Hosting Control Panels are Available?
Ans: With us you will be work through best panels like cPanel for Linux and Plesk for Windows, We highly preferred for cPanel for Linux because this is easy to work for all customers.
Q: What is difference between Windows and Linux hosting?
Ans: Two types of operating systems are Linux and Windows. Linux is the most commonly deployed web server operating system. When Linux-based hosting is more common, web designers anticipate more functionality. But Ubuntu is the preferred choice unless you have websites that need specific Windows applications.
---
---
Any Query?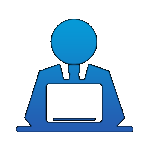 ---
Terms and Services
You are not allowed to use our VPS servers for any kind of illegal use. We are very strict for this harmful uses and utilization, We advised to you must read our terms and conditions before placing an order.