VPS Server Hosting Argentina
Why we emphasize Cloud VPS Servers from Argentina territory, comparing with other hosting platforms is because of an exclusive environment that will allow you to grow flexibly, without limits, no sharer of dedicated resources and ahead of all in budget prices. Argentine Republic is one of top growing country in South America with a revenue of US$6.00 billion presently as an eCommerce industry with a worldly position of 33rd. Due to 99% literacy rate of public, layman as well as people belongs to all field of life have vast usage of modern technologies. Keeping in view the nature, mode of locals and acceptance of new brands, we can assume that after Brazil, it is the best market in Latin America. Most of visitors arrived on this page before analyzing mentioned facts so as per one's requirements we have whole capable VPS Server Hosting infrastructure from the top notch data center in Buenos Aires, Argentina. We have the quickest virtual machines to maximize the individual experience as well as for welcoming corporate customers. All containers can be configured freely so that you can buy authentic and reliable VM blend along with your desired components as configurable options. We do not impose any lame restrictions but common legalities as you are free to create a Gaming or Proxy machine from this Data Center.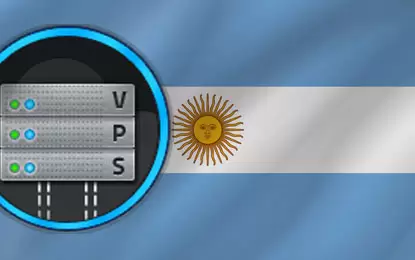 Can be used for Game / Proxy
Best Hardware and Infrastructure
KVM Virtualization
Linux and Windows OS
DDoS Protection Availability
Credentials with root/Admin user
Ciudad Autonoma de Buenos Aires
Cheapest VPS Rates
Provisioning from 24-48 Hours
Buy Optimized Plans in affordable price
We designed fabulous and fastest way of VPS server acquiring process with great back-end support and after sales services. Here, you can find several cost effective and reliable plans available for use for any legit purpose in Argentina to maintain lowest latency throughout Latin America for all international and country-based clients. Follow simple steps which will show you through, how you can purchase an instance by paying currently only available resort of payment "PayPal". Facing problems or have any pre-sales questions, straight goes to our support team which is always open for your assistance.
CPU Cores
RAM
SSD Storage
Port
Bandwidth
OS
Price
01
1 GB
30 GB
1 Gbps
1500 GB

$19.99

/ Month
Buy Now
02
2 GB
40 GB
1 Gbps
2000 GB

$29.99

/ Month
Buy Now
04
2 GB
20 GB
1 Gbps
2500 GB

$39.99

/ Month
Buy Now
02
2 GB
80 GB
1 Gbps
2500 GB

$49.99

/ Month
Buy Now
03
3 GB
60 GB
1 Gbps
2500 GB

$59.99

/ Month
Buy Now
04
4 GB
80 GB
1 Gbps
4000 GB

$69.99

/ Month
Buy Now
CPU Cores
RAM
Storage
Bandwidth
OS
Price
01
2 GB
50 GB
1000 GB - Unlimited

$22.99

/ Month
Buy Now
02
4 GB
50 GB
1000 GB - Unlimited

$41.99

/ Month
Buy Now
04
8 GB
50 GB
2000 GB - Unlimited

$73.99

/ Month
Buy Now
08
16 GB
50 GB
2000 GB - Unlimited

$108.99

/ Month
Buy Now
08
32 GB
50 GB
2000 GB - Unlimited

$159.99

/ Month
Buy Now
16
32 GB
50 GB
2000 GB - Unlimited

$229.99

/ Month
Buy Now
---
Dedicated Server in Argentina
We have great plans for dedicated server hosting type from Buenos Aires Data Center, the best alternate with maximal amount of resources when a simple VM is not capable of fulfilling your hosting needs.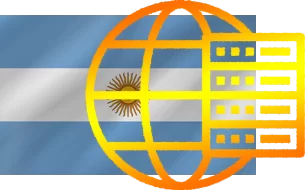 Buy Cheap Virtual Private Server Argentina
Unlike all other hosting types use of VPS is different and when we talk about location specific then its usage become even mature. Keeping in view the subject, only those corporates or individuals may get benefits from this service who are looking for specialized outcome by hosting their apps or websites under South American origin with a freedom to use the machine with no other sharing party and the purpose to select us is to acquire cheapest virtual private server in Argentina. Understanding this opportunity, we did huge research and physical coordination with those who can allow us to deploy our own servers in the data centers to create vps packages as per ours as well as our customer's demands though you can snatch whatever limit of resources is necessary for your project. With us, what we will suggest you is to Avoid unnecessary investments in infrastructure and physical resources, pay only for what you use and invest your money wisely by hiring the resources you really need for your virtual container. Moreover, as your business demands, you can increase the capabilities and characteristics of your server. You will be able to perform resource and memory upgrades, increase the disk capacity or speed of your processor immediately without having to turn off your server, preventing your service from being affected. Though we assure lowest charges for instance you buy from us yet you need not to be worried about any aspect of ongoing online marketing because we will not let you to be failed even if there would be technical and maintenance issues or a hardware failure because it will not disturb your continuous operation due to instant replacement of node which will start executing running processes. What else we can guarantee is the high-quality virtualization along with lowest possible market's rates.
Best Argentina VPS Hosting Provider in Buenos Aires
VPS Hosting Brazil can be assumed as giant locality when one seeks to host and run their projects from Latin American audience because Brazil is the biggest state in the region. Our credibility can be measured as best Argentina based virtual private server provider only by calculating our authenticity for this particular area of earth. we are equally good for both location whether you need multiple IP ranges to test, least amount of latency, KVM virtualization, Multiple operating systems and versions of both Linux and Windows, Control interface's license for getting visual management, specific networking and port opening or whatever advanced solution your company demands. Objective of highlighting numerous VM plans is to give you freedom of gaining your wished resources through DDR RAM, SAN Storage Disk, single to multiple processors and variety of internet connection ports available from 1Mbps to 10Mbps. Most of popular incoming and outgoing firewall ports are opened by default, also every provisioned node whether it was ordered with Unix or Windows based operating systems, it will be provisioned under a higher level authenticated user like root and Admin. Quality is our hallmark and we never consider compromising on it whether it is about hardware, internet, power, cooling system, virtualization or data security.
Proxy and Game Server
You are all set to make your node a web, mail, proxy or even game server, there are no specific restriction but one must remain under TOS and should not violate SOPs. The only thing necessary if you have planned to make a Gaming server is to add Distributed Denial of Service protection into your cart.
Connectivity
Live via important Carriers in the country, guaranteeing a 99.9% network uptime with redundant access to the Internet with high-performance links through fiber optics. Server room has structured cabling under the TIA-568 standard, all of our Backbone and Racks network have UTP category 6A cables.
Security Measures
Maximum security measures in order to monitor access to the data center and servers, such as, visit control and fingerprint access, supervision with IP cameras in closed circuit, connected to an external monitoring center. 24 hours a day and motion sensors in restricted access areas.
OS Installation
We always use genuine ISO or means of programs for installing any instructed operating system. With this location, you have the convenience to get mostly used OS from Linux distributions as well as all lest versions of Windows.
Robust Infrastructure
Systems are configured as usual with numerous redundancies of power, network, and storage space. You will find the most current intel CPU architecture and unique storage layers. Our robust system will allow you 100% uptime performance.
KVM Virtualization
To offer you reliable and secure virtualization experience we rely on the most favorite technique for isolating containers. KVM is always a great structure for managing hardware level resources to acquire dedicated outcomes.
Scalable Options
There is nothing to stuck and no query which is impossible to implement, we know people do not come here just to buy virtual machines but they need other utilities to run their work more smoothly and in convenient manners. So, with us you are always able to increase the resources of current instance as well as can utilize other elements like control interface's licenses, firewalls and customized networking. No worries if you are at out of resources at any stage, order any upgradation from within your client area or go for even to next plan which will definitely give you lowest progression cost as well as convenience of required means.
We always recommend you to inquire any situation before placing order for any addon, our sales specialist will absolutely give you the to the point solution to minimize the chances of extra recurring monthly costs.
Buenos Aires VM Upgrader
Available Addons
Additional IPv4
Windows Server 2012R and 2016
DDoS Prevention
Backup Facility
Management
---
Are Servers physically located in Argentina?
Yes, within an infrastructure built under the TIA-942 standard, the only goal of this particular page is to offer virtualization from this specific location, accurate place of data center is Ciudad Autonoma de Buenos Aires.
What is your server provisioning time?
After we will get your order and payment, your service will be highlighted as pending to our installation team. They are most of the time busy in installing other prior ordered server, once there will be the turn of your order in queue, it will be handled on top priority, usually it did not take much to have credentials emails. Usually a VM processing could take provisioning from 24-48 Hours from this location.
Do you have a remote desktop option?
Yes, all of our Windows's plans have access to the Remote Desktop, You can connect to your Windows machine through RDP client.
What OS you offer?
You can order any Linux based Operating system like CentOS, Ubuntu and Debian as well as Windows Server 2012 and 2016.
Do I have full access to the server or is it limited?
By hiring a server in the cloud you will receive all the necessary data to access it. You will have full control over the service, allowing you to make the changes you need as well as the installation of specific software.
Can I restart the server remotely?
You can reboot your vm via command line or through remote desktop but if you require a hard reboot or looking for re-installation, simply open a ticket and request.
Can the amount of resources be increased if needed?
Cloud Servers have the ability to increase resources immediately without the need to change plans, this allows you to increase a single resource depending on your needs.
---