VPS Server Hosting Argentina
We have the quickest VPS web hosting in Argentina to maximize the experience for recruiting corporate customers. We manage best CPU nodes, huge disk space Linux / Windows hosting & wide bandwidth. All VPS servers can be configured freely so that you can buy authentic and reliable hosting blend. Now you can manage and manipulate your VPS hosting services easily all over Argentina with 100% SSD whether you purchase it with remote desktop or command line OS.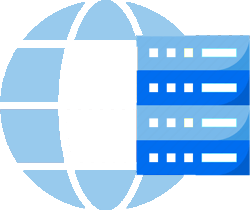 Viruses Removal
Secondary Networks
Custom Help 24/365
No Shortage
Secure Layers
Quickest Provisioning
Customer Relation
Starts From $10
Lowest Costs
Process a node right away
Simple steps which will show you through, how you can purchase a vps instance buy paying currently only available resort of payment "PayPal". Facing problems or have any pre-sales questions, straight goes to our support team which is always open for your assistance.
---
Optimized Plans in affordable price
We designed best and fastest way of VPS server processing with great back end support and after sales services. Here, you can find several cost effective and reliable plans available for use in Argentina for lowest latency in Latin America for all international and country-based clients.
CPU Cores
RAM
Storage
Bandwidth
Price
02
2 GB
25 GB
100 GB

$10

/ Month
Order Now
03
4 GB
55 GB
175 GB

$45

/ Month
Order Now
04
8 GB
100 GB
300 GB

$75

/ Month
Order Now
05
10 GB
200 GB
500 GB

$99

/ Month
Order Now
---
Buy Cheap Virtual Private Server in Argentina
Unlike all other hosting types use of VPS is different and when we talk about location specific then its usage become even mature. Keeping in view the subject, only those corporates or individual may get benefits from this service who are looking for specialized outcome by hosting their apps or websites under Latin American origin with a freedom to use the machine with no other sharing party and the purpose to select us is to acquire cheapest virtual private server in Argentina. Understanding this opportunity, we did huge research and physical coordination with those who can allow us to deploy our own servers in the data centers to create vps packages as per ours as well as our customer's demands though you can snatch whatever limit of resources is necessary for your project. What we can guarantee is the high-quality virtualization along with lowest possible market's rates.
Best Argentina VPS Hosting Provider
VPS Hosting Brazil can be assumed as giant locality when one seeks to host and run their projects from Latin American audience because Brazil is the biggest state in the region. The credibility of VPSandServer can be measured as best Argentina based virtual private server provider only by calculating our authenticity for this particular area of earth. we are equally good for both location whether you need multiple IP ranges to test, lest amount of latency, KVM or OpenVZ virtualization, Multiple operating systems and versions of both Linux and Windows, Control interface's license for getting visual management for Linux and Windows, specific networking and port opening or whatever advanced solution your company demands. Quality is our hallmark and we never consider compromising on it whether it is about hardware, internet, power, cooling system, virtualization or data security.
SSD Disk Drives
With our own top-of-the-line dedicated servers loaded with the new Intel Xeon, SSD disc space and high GB RAM for a server, you will never go backward.
Easy Firewall Setup
Server Firewall configuration is easy and fast to set up and manage. All your system boundaries will protect from malicious and harmful effects.
Security Measures
We have firewalls of next generation, intrusion prevention, security for web apps, DDoS protection, prevention for malware and viruses. However, we have SSL certificates, IP and spam filtering.
Installation
The hardware and software highlight you rely upon during your requests are moved to our VPS Server facility around the same time. Always use genuine ISO or mean of programs for installing any instructed operating system.
Robust Infrastructure
Systems are configured as usual with numerous redundancies of power, network, and storage space. You will find the most current SSD intel CPU architecture, unique storage layers. Our robust system will allow you 100% uptime performance.
Resource Monitoring
You can boot up VPS, monitor the usage of memory, check server load and control other settings of your VPS server by means of a simple and user-friendly dashboard.
Configurable Options
There is nothing to stuck and no query which is impossible to implement, we know people do not come here just to buy virtual machines but they need other utilities to run their work more smoothly and in convenient manners. So, with us you are always able to increase the resources of current instance as well as can utilize other elements like control interface's licenses, firewalls and customized networking. No worries if you are at out of resources at any stage, order any upgradable options from within your client area or go for even to next plan which will definitely give you lowest upgradation cost as well as convenience of required means.
We always recommend you to inquire any situation before placing order for any addon, our sales specialist will absolutely give you the to the point solution to minimize the chances of extra recurring monthly costs for you.
See what you can add and BOOST!

| Upgrade | Price |
| --- | --- |
| 2 GB RAM | $5 / Month |
| 25 GB SSD Storage | $10.00 / Month |
| 100 GB Premium Traffic | $11.00 / Month |
| 1 Dedicated IP Address | $5 / Month |
| 5 Domains cPanel License | $19 / Month |
---
Frequently Asked Questions
Q: Are Servers physically located in Argentina?
Ans: Yes, the only goal of this particular page is to offer virtualization from this specific location, you can copy the above given IP to test and verify the DC location as well as the latency.
Q: What is your server provisioning time?
Ans: After we got your order and payment, your service will be highlighted as pending to our installation team. They are most of the time busy in installing other prior ordered server, once there will be the turn of your order in queue, it is handled on top priority then, usually it did not take much to have credentials emails.
---
Looking for Custom Solution?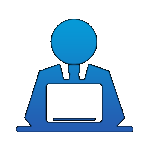 ---
Terms and Services
As all hosting services are being presented and sold through 3rd party data centers so upon ordering, you will abide by all TOS imposed by relative DC as well as all of those which are universally in force by us.