USA based VPS Server
Being technologically most advanced country of the world, United States of America has maximum number of data center, about more than 2200 in numbers. In other words, we can say, highest number of websites, apps and online hosting data is being routed through USA to the rest of the world. Understanding this fact, we think necessary to present our customer's top notch, quality, strongest and cheapest virtualization from USA based data center. When we talk about United States of America, yes, one must be aware that one will get all highest end services but our distinction is to offer such standard services in fraction of money with maximum reliability, security and efficiency. In our offered USA based VPS Server Hosting, you will get default storage as Solid-State Drive with plenty of memory and unlimited amount of bandwidth, moreover, every provisioned instance will be secured by DDoS mitigation as default.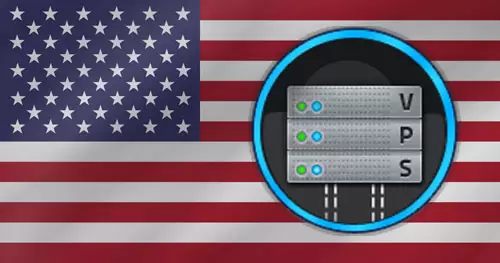 100% SSD Space
DDoS Mitigation
Customer Support 24/7/365
Affordable
Unlimited Re-Install
1 IPv4 & /64 IPv6 Network
Tier III Data Center
Linux and Windows OS
Missouri, USA Location
VPS Plans with in reach prices
Unlike international providers, we do not put burden on client's shoulder so you are free to select any configuration below. Even you can go the highest featured one as all the plans are being served under a minimum budget.
Cores
Disk Space
Ram
Transfer
ISP Port
OS
Price
04
200 GB 100% SSD
8GB
Unlimited
200 Mbit/s

$31

/ Month
Order Now
06
400 GB 100% SSD
16GB
Unlimited
400 Mbit/s

$49

/ Month
Order Now
08
800 GB 100% SSD
30GB
Unlimited
600 Mbit/s

$77

/ Month
Order Now
10
1600 GB 100% SSD
60GB
Unlimited
1000 Mbit/s

$121

/ Month
Order Now
---
Neighbouring Locations
Maybe you are also interested in other nearby locations for having even lowest latency.

Argentina VPS Server
Buy from USD.28/mo

Chile VPS Hosting
Deploy from USD.22/mo

Brazilian VPS Hosting
Start from USD.31/mo
Cheap VPS Hosting in USA
Are you a hosting provider, own a business or have an individual project which can be maintained through dedicated hosting resources and all you are looking for without having much load on your pocket then we will recommend you to have cheap VPS hosting in USA. It will allow you to get your data online and visible throughout the world without any restrictions as well as with fastest transmission and security.
Why buy USA VPS from us?
There is a lot to tell you but you can understand from few valid reasons described below.
Linux or Windows
You can select from multiple Linux and Windows based operating systems, images and versions to be installed or re-install at any time.
Control Panels
If you do not want to control your hosting needs through command line or via RDP access then you have the utilities of control interfaces.
Root / RDP
Every VPS, whatever OS it has will be delivered with top user access like root in case of Linux and Administrator if it is a Windows based server.
Add More Convenience
Browse most asked addons from right table to select one at checkout though you can order them at any stage of your server usage.
VPS Upgrades
Available Addons
Additional IPv4
Windows Server 2012, 2016, 2019
cPanle / WHM Licenses
Plesk Obsidian
---
USA VPS FAQ:
Every USA based virtual private server will be physically hosted in Missouri based data center to offer you effective reliance on your machine.
No, This is not possible because we have already done hardware level virtualization so no further virtualization is possible.
---
Any Query?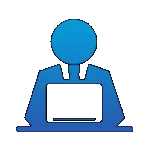 ---