Cheap USA VPS Server Hosting
Being technologically most advanced country of the world, United States of America has maximum number of data center, about more than 2200 in numbers. In other words, we can say, highest number of websites, apps and online hosting data is being routed through USA to the rest of the world. Understanding this fact, we think necessary to present our customer's top notch, quality, strongest and cheapest virtualization from USA based data center. When we talk about United States of America, yes, one must be aware that one will get all highest end services but our distinction is to offer such standard services in fraction of money with maximum reliability, security and efficiency. In our offered USA based VPS Server Hosting, you will get default storage as Solid-State Drive with plenty of memory and unlimited amount of bandwidth, moreover, every provisioned instance will be secured by DDoS mitigation as default. Here what is the point, you should take into your mind to buy a VM under this territory. You may require a fastest and technologically strong infrastructure, high end internet connectivity, you are to get lowest latency from this part or you are to explore local market by introducing your online e-commerce type project, all with a hosting type in which no one can intercept with your allocated resources.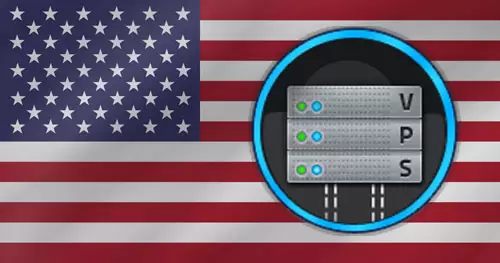 100% SSD or SSD Optimized Space
DDoS Mitigation
Lower Local Latency
Virtualized through KVM
Unlimited Re-Installs
IPv4 and IPv6 Network
Tier III Data Center
Linux and Windows OS
Missouri, USA Location
USA based VPS Plans
Unlike international providers, we do not put burden on client's shoulder so you are free to select any configuration below. Even you can go with the highest featured one as all the plans are being served under a minimum budget. Each package will give you authority to select various operating systems including licensed windows data center editions. So, enjoy the liberty of maximum traffic with all modern specification necessary to achieve your goals through best cloud virtualization packed in all VMs. Furthermore, on the off chance that you need more power, later on, you can simply update from the less expensive bundles to the professional solution we offer.
Cores
Disk Space
Ram
Transfer
ISP Port
OS
Price
04
50 GB NVMe
8GB
Unlimited
200 Mbit/s

$31

/ Month
Order Now
06
100 GB NVMe
16GB
Unlimited
400 Mbit/s

$49

/ Month
Order Now
08
200 GB NVMe
30GB
Unlimited
600 Mbit/s

$77

/ Month
Order Now
10
400 GB NVMe
60GB
Unlimited
1000 Mbit/s

$99

/ Month
Order Now
---
Brazil Dedicated Server
Virtualization is not your call but your esteemed organization is more willing to buy a dedicated server, order for a dedicated server installation then.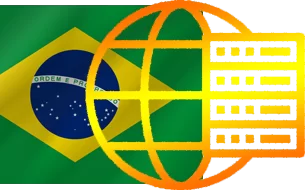 VPS Hosting in USA, In Budget
Are you a hosting provider, own a business or have an individual project which can be maintained through dedicated hosting resources and all you are looking for without having much load on your pocket then we will recommend you to have low-cost VPS hosting in USA. It will allow you to get your data online and visible throughout the world without any restrictions as well as with fastest transmission and security. If you decide to choose VPS hosting, you will approach an operating environment that is custom-made to help your application or programming needs. You'll have the option to introduce any applications yourself instantly, through root access. Average use cases may be as a web, mail, database or a proxy server. Clients can utilize the item for both non-business and business purposes, means it is equally good for those who want to run their personal application, corporate sector with international appearance or even a hosting companies who want to resell services with their own white labeled plans. With us, your necessities will be met in due time by master and professional group of staff and you can appreciate the very degree of fulfillment that generally dole out so you can ask for any customized or complex networking solution to proceed with. On the other hand, as per our routine, we will make it sure that your live nodes must remain up all the time and all the basic security, management, hardware and DC level functions must be performed by us in time to avoid any disastrous situations. Though it is not any easy job to perform for this cost we are charging for any container, including other resources but due to competitive market and bulk orders, we are managing this in a great way.
Best Virtual Server Provider in United States America
Virtual Private Server solutions are backbone for numerous organizations and individuals with their live projects on the internet with requirements of the higher level of resources usability and no unanimous user's interruption. It issues ones a complete dedicated hosting environment whether it is provisioned through Windows or Linux working frameworks. Similarly, as dedicated servers let you oversee and control every one of your activities, offer you unhindered speed, update your assets, and offer you a few different advantages that give you superiority, a VPS server will give you a similar elite at a truly moderate cost. Our presentation is totally unique than others in a sense of immense resources purchased in budget with solid state drives, KVM virtualization, Un-Metered Bandwidth and fastest backbone internet carrier. Our chosen Tier III data center from Missouri oblige us the best performance VMs, created through heavy duty machines, under a cool atmosphere, power backups as well as several carriers and IP ranges. All these features including security of your data as well as protection against all common hacking and injection types permits us to present our services with more trust. While having web portal and other projects in production mode, the tricky and most demandable fact is the availability of resources all the time with no compromising of sites and data so we made it possible by deploying a free DDoS protection feature as default with each provisioned node.
Why buy USA VPS from us?
There is a lot to tell you but you can understand from few valid reasons described below. Below mentioned features must be included with each high-class virtualization solution so we are putting them into your container as default. You can inquire more if you still have any queries or ask if you want to include anything else already not added.
Linux or Windows
You can select from multiple Linux and Windows based operating systems, images and versions to be installed or re-install at any time. CentOS, Debian, Ubuntu, Fedora, FressBSD, openSUSE, Arch Linux, Windows 12, 16 and 19 are available as OS.
Control Panels
If you do not want to control your hosting needs through command line or via Microsoft Windows Remote Desktop access then you have the utilities of control interfaces. Usually acquired by Hosting companies for selling their shared services.
Root / RDP
On all SSD or HDD based machines secured via DDoS, whatever plan you will select or OS it has will be delivered with top user access like root in case of Linux and Administrator if it is a Windows based server to offer you free execution of commands and operations.
Add More Convenience
Browse most asked addons from right table to select one at checkout though you can order them at any stage of your server usage. Each element is being provided to offer you ease of access, especially for those who are not good in command line or unable to host their data manually but want to include something up to your Virtual machine for managing and automating various aspects of hosting. At the same time, you have the utility to annex more power by attaching a greater number of white listed IPv4 as well low budgetary licenses for Windows OS. Please do not hesitate if you have any complex or custom requirement, we will try our best to add.
Cover with Value Addition
Available Addons
Additional IPv4
Windows Server 2012, 2016, 2019
cPanle / WHM Licenses
Plesk Obsidian
---
Where USA based VPS Located?
Every USA based virtual private server will be physically hosted in Missouri based data center to offer you effective reliance on your machine.
Can i virtualize a VPS?
No, this is not possible because we have already done hardware level virtualization so no further virtualization is possible.
How to reboot?
you need to create a ticket and ask for hard rebooting or restarting your machine which will be done most probably in next hour.
How to re-install a node?
Again, you are to create a ticket or send us email through your registered email for reinstalling your VM with same or new OS, it will be re-installed without any additional charges if you will keep the older one like Linux any distribution or windows any version.
When will server provisioned?
We will send you login details including the IP, user, password and port in an email or through support ticket in 2-12 hours after confirmation of payment.
---