VPS Server Hosting Qatar
If you have any kind of plans to market your goods, services or have to launch your website with a unique IP in Qatar through Middle East data center then your first choice should be to do this task through a VPS Server acquired in Qatar to optimize best results of your efforts. As Qatar is a peninsular Arab country whose territory involves a parched desert and a long Persian (Arab) Gulf shoreline of seashores and hills. The country offers a mix of custom and innovation that is hard to track down somewhere else on the planet. Qatar commends its legacy, yet at the same time offers novices and explorers present-day conveniences, inns and foundation, and a blend of global societies, cooking styles, and ways of life. As Qatar is a rich country in the economy and oil industry, people there are very interested in learning digital technology. That is why there is no unemployment rate. Virtual private server hosting in Qatar is the wise idea to get and host a server to develop and grow your business in a developed region.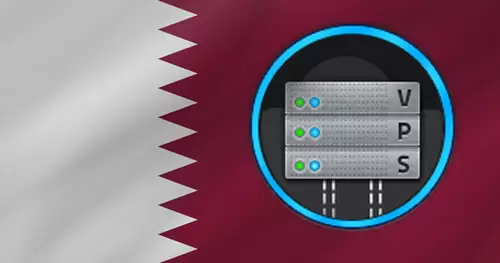 Dubai based Data Center
Various IPv4 Ranges
Virtualization via KVM
Low Latency in Qatar
2 Internet Providers
RDP with Windows / root with Linux
SSD Disks
DDoS Mitigation
Cloud Technology
Plans and Prices
Due to non-availability of Qatar based VPS, currently you can select your most suited specification in cheapest cost available from a neighboring location, we will update Qatar virtualization plans once we got a reliable data center available in that territory.
Processors
RAM
SSD Storage
Bandwidth
DC Location
Price
1vCPU
01 GB
30 GB
Unlimited

$15

/ Month
Order Now
1vCPU
02 GB
50 GB
Unlimited

$30

/ Month
Order Now
2vCPU
02 GB
60 GB
Unlimited

$60

/ Month
Order Now
2vCPU
04 GB
80 GB
Unlimited

$90

/ Month
Order Now
2vCPU
08 GB
80 GB
Unlimited

$110

/ Month
Order Now
4vCPU
08 GB
100 GB
Unlimited

$135

/ Month
Order Now
---
Powerful VPS from relative domains
Flow of business as well new destinations for spreading your brand worldwide has a great importance so while choosing the best for your needs in respect to web hosting facilities, it is important to judge the loading speed of your website and apps as well as the regions where you can also own clients. For all of the purposes we suggest you to inquire virtualization from other native regions and give a try to be online for a precise market.
Unique

Saudi Arabia VPS Servers
Purchase from USD.29/mo

Pakistan VPS Servers
Cost from USD.30/mo

UAE VPS Server Hosting
Deploy from USD.15/mo
Cheap UAE Dedicated Server
A cool alternative to Qatar based data center for getting a dedicated machine deployed in middle east region when exactly Qatar based DC is still to be added.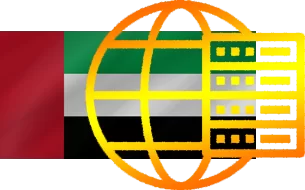 Cheap Qatar Virtual Private Servers
Cheap Windows and Linux-based virtual private server hosting is a savvy hosting service model to meet rising business sector and end-client requests in Qatar. It is a safely overseen environment that gives more noteworthy flexibility and focuses on the protection of your basic information and applications at no large expenses. VPS Server in Qatar is said to be an ideal hosting than dedicated servers which can be completely customized to match your specific hosting needs and upgraded anytime as your site grows. Qatar Cloud Business offers you secured and optimized hardware, software, bandwidth and internet resources for smallest applications to the largest enterprises in understanding how to cover your needs. Experience the highest level of resource allocation, control, and privacy with a robust kernel based virtual nodes. Provide you with entirely isolated container, where you have full access to configure your machine without affecting or disturbing another user. We make it possible for everyone to buy Linux as well as windows based operating system, deployed to any provisioned instance in the same affordable prices.
Best VPS Hosting provider for Qatar
Most of the small businesses start with shared hosting, as they grow bigger in terms of traffic and user base, it is very important to go for a VPS. Most of the corporate companies nowadays are understanding this fact in depth for better control over their servers & security of the data & flexibility in the administration. A large number of server hosting provider companies are working and providing their services in their own way and with packages of their own will. Most of them are working on international based and some of them are on a local basis. Among all of these, we are the leading company that is working for Doha, Qatar users. We ensure maximal security, reliability, advancement and value-added elements while provisioning any instance. The proof is, positioned dual processors high quality machines of SuperMicro brand, Multi cores and threads, Shared internet ports of giga bytes per seconds, SSD storage, fool proof internal security system, power and cooling backups, 2 Gbps Distributed Denial of Service, unlimited traffic and outclass support after sales. Moreover, you can enjoy various operating systems comes with numerous distributions and versions, including windows and Linux. Every provision is done in a secure way through a different ssh and rdp port than of default to make security even better. In the same way default user would be a different one, later after login you may covert that to the root, this precaution has also been taken for extra layer of safety.
Best for Middle East
If your targeted audience is full middle east or Arab world then the best suited location with lowest latency in region is the one mentioned above through which you can reach to your buyers with maximum speed with a convenient user experience.
Buy in Least Prices
Though it is really costly setup if you will try to install things yourself within this region due to heavy taxes, inflation and bandwidth costs but due to our experience data center facility, we make it possible to authorize local access as low as it could be.
Tier III DC & SLA
With all new and modern equipment, switches and cabling deployed in data center and enforcing maximum safety measures through DDoS and firewalling we guarantee our customers amazing experience with a 99.99% uptime throughout the period they stay.
Addons Feature
For an extra ordinary happening, while purchasing a VM, one always requires other schemes to increase the credibility and performance of owned machine. So, in this view we have listed some very important services, licenses and value-added ingredients. If you feel that your browsing is slow then you can add a bigger and higher internet connection, at the same time those who need extra IPs, can order up to five with a single container. If you are a hosting provider or not an expert in commands or unable to create and manage hosting requirements with a control panel, can order cPanle for CentOS / Linux and Plesk for Windows based operating systems.
Make VPS Powerful
Available Addons
Additional IPv4
Internet Connection Speed
Windows Server 2012, 2016, 2019
cPanle / WHM Licenses
Plesk Obsidian
---
Qatar VPS FAQ:
Presently due to lack of a trusted data center availability in the area, we are offering virtualization from Dubai. We have plans and in search of a reliable option from with in the country to present you local services soon.
CentOS, Debian and Ubuntu in Linux Distributions where Windows 2012 and 2016 for Windows OS.
Yes, daily VM image backup with 2 copies retention is available at configuration page, you can order it at any stage of subscription.
We tried to send credentials instantly after order and payment but it must not be delayed more than 24 hours in worst circumstance.
---
Any Query?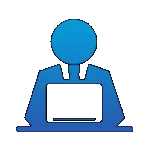 ---