VPS Hosting in Kuwait
Along with the technological revolution in about all fields of life, IT is the skeleton and mother of all advancements to occur. Unlike most of the developed nations, Middle Eastern region was a way behind in this proceeding, especially to keep every app, web or means of communication, datacenters are in lesser number. As in today's era, it is more than necessary to categories global world by separating it into small patches so it is necessary to be connected through nearest possible available online resources. Moreover, there are large number of kinds of applications and programs which needs specified IP subnets, ports and least latency. To maintain and to make global data transformation, it is necessary to have fastest availability of internet resources from our part of the world. Usually, one can obtain such facilities from advanced parts of the world but it was quite a difficult approach to have something like that from Middle East region. Keeping in view that fact, we did start this journey and now after announcing various locations nearby, we are also in the position to take VPS Server Hosting on board from Kuwait datacenter through which you would be able to fulfill about all of your IT requirements connected to location based hosting.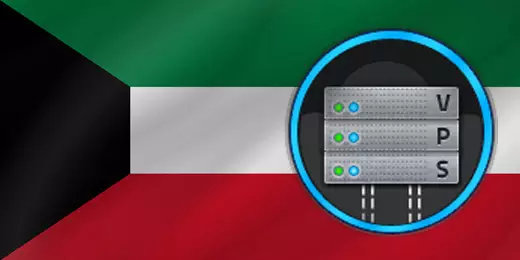 50GB minimum Space
Virtualized as KVM
Modern Datacenter Facilities
Per Mbps Traffic Model
Various Sized Internet Ports
Linux and Windows
Capital City Kuwait Tier III DC
Scalable Resources
Low Latency throughout Middle East
Low Prices, High Resources
Due to the availability of internet in heavy costs, you may find that the prices are little higher for Kuwaiti instances but to minimize the effect of local internet and bandwidth, we added more hardware resources. On the other hand, we guarantee you that of you are to be live remotely under this particular country under a virtual hosting infrastructure, you will find very few providers with their own demands, restrictions and much more whereas our way of business is straight forward without any baseless rules and ahead of all world-class experience in fraction of price. Default plans with minimum to maximum resources, to choose one come up to your requirements along with the features of configuring several aspects before finalizing your order.
CPU Cores
RAM
Storage
Port / Bandwidth
OS
Price
01
2 GB
50 GB
1Mbps / Unlimited

$59.99

/ Month
Order Now
02
4 GB
50 GB
1Mbps / Unlimited

$79.99

/ Month
Order Now
04
8 GB
50 GB
2Mbps / Unlimited

$139.99

/ Month
Order Now
08
16 GB
50 GB
2Mbps / Unlimited

$199.99

/ Month
Order Now
16
32 GB
50 GB
5Mbps / Unlimited

$379.99

/ Month
Order Now
---
Host Devotedly in Arab Region
It is not possible that you may sustain your efficiency and can manage the load of heavy traffic all the time under a partitioned machine but while growing and making progress in your online visibility, along with the capability of dedicated access you may also be required to maximize the server's components in its entirety which are not possible in virtualization. So to have a smooth and less cared exposure on your online visibility goals for targeting Arabian particular audience, you can always switch or to buy a fresh Dubai based dedicated server with all high tiered efficiency in minimal amount of money.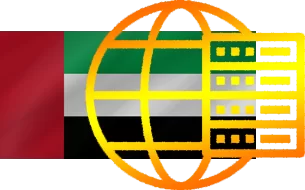 Buy Best Kuwait Virtual Private Hosting
No doubts, Kuwait is one of smaller territories located on world map as well as in the neighborhood of Arab Empire yet due to its economic growth, vicinity and Oil producer, people from around the world and most common worldly brands have their physical or remote existence to capture this wealthy market. Due to custom Arabic language, least local involvements towards technical abilities, lesser competition and ahead of all not required Governmental approach towards gaining technological strength yet infrastructure like internet and bandwidth is being delivered by Internet Services Providers is too costly. Understanding the pros and cons and mare openness of such infrastructure, we finally decided to offer the world opening connectivity doors from this particular chunk. Without enhanced skills and intentions of not compromising on the quality of services, we did our best to launch VPS nodes from the heart of Kuwait which are available with all common Linux flavors and Windows versions. Various instances are designed with different number of allocated assets in a way that can fulfill the needs of running 99% of scripts and apps. Every ordered container is being delivered with root or administrator access so that you can have full grip on the hardware as well as the functionality of operating system. No suspension modes while you surf your VM for all legit purpose because unlimited bandwidth will be assigned with whatever internet port you will select. Uninterrupted internet carrier and clean IPv4 addresses will be assigned while initial install. 50GB storage is authorized as default with every plan though you are free to add more data disk to upload more data online. Unlike other worldly VPS providers, we do believe ibn smooth operations that is why when you will buy a node under our supervision, you will obtain more RAM and Processors even with basic package. Feel free to ask for basic support like rebooting your machine, reinstalling with current or different OS. We assure you free IP replacement too in some scenarios even through different IP subnets.
Controlled Access
As per our past experience, due to our efficient and optimized level of services, customers rarely contact us for any help because every single instance is provisioned with root level access so that all executions can be handled by clients.
Least Ping / Latency
Knowing well the goal of having a VM from this destination, we have evaluated the conditions in best possible manners that is why we ensure least ping and fastest delivery of data from maximum worldly points by handling amazingly the networking structure.
Content Delivery Network
In today's era, systems are being complexed for having more accurate and fastest end user experience so our presented nodes are still reliable and beneficial if you want to use them for delivering your content to a particular Middle Eastern Public.
No Bandwidth Limits
After evaluating local conditions and comparing the costs of internet we decided to design bandwidth system with per Mbps networking instead of per GB charges to avoid heavy costs and down time due to overage bandwidth with huge monthly traffic bills.
Robust Support
In some cases, cheap prices, top quality hardware and instant provision do not have any much importance but ahead of all the assistance and help one require on a particular even, you will find us great companions in your difficult hour or downtimes, re-installation and rebooting.
Classy Hardware
Usually no one can guarantee for the life of machine but our past experience can tell us what brands or companies are providing best in their market so with our years of experience in the virtualization field, we emphasized on installing all top rated hardware.
Optimization and Customization Freedom
Without the capacity of being advanced or upgrade smaller resources, things become complex and hard to work with, like on a virtual node where you have specified number of ram, cores, space and traffic, upon having requirements due to growth of business and increase in online sales, you are to double up the storage to upload more products or you are wasting more time in small operations due to least RAM and processors, you may require to increase such but there is no such feasibility on current infrastructure, you will be in trouble. You may have to find some other provider, may have to download your all current data or have to migrate it somewhere else, may have to work with DNS and technical work. To avoid all mentioned before, secure your future and allow yourself to scale up at any stage without any downtime. With Kuwaiti location, we are not charging extra for Windows Licenses because installed Windows OS would be deliver as free trial.
What else can be configured?
Available Addons
Additional Bandwidth
Extra Ram and Processor
Windows Server 2016, 2019
cPanle / WHM Licenses
Plesk Obsidian
---
How to explain VPS Hosting Kuwait?
Instance or container crafted under a dedicated server through KVM virtualization or any other type of hardware / software level virtualization will be deemed as virtual private server and the location where that server was reside and online, also the IP subnet allocation which is all currently belong to Kuwait so to such designed infrastructure will be called as VPS Server Hosting in Kuwait.
Who should purchase Kuwaiti Virtual Machine?
Those who are intended to have their remote or even physical existence with the territory or those who needs full controlled VPN, Proxy, Web, Email or database or gaming server to acquire fastest deliverability of assets to their audience for particularly Middle Eastern part must have a hand on this service.
What are the core benefits to buy a Kuwait based VPS?
First of all you will be able to operate your hosting base without the interference of any third party due to dedicated functionality, moreover, you will be free to operate, install and perform the root level task to covert our machine into any style of system to run everything legit which matches to your nature of business without any limitations.
Can i order VPS Kuwait with Windows operating system?
Yes, of course, along with all familiar Linux based operating systems, we allowed our customers to choose from Windows versions without any additional charges which is an edge while doing business with us as all other providers put a license cost for it.
Can i use VPS as Kuwait RDP?
yes, every Windows based provisioning of server will be delivered with remote desktop credentials, you will be able to login to RDP as Administrator user and have full access to install any program and software.
How to pay for Server in Kuwait?
After adding a plan to cart, creating you client area account, you will be given most common ways of paying your current and all upcoming invoices as PayPal, Credit Card and Crypto Currency payments.
When will i get login details?
It depends the availability of instances, usually the provisioning process did not take more than 20 minutes but it can last for 24 hours in some cases so always keep on holding because we are working hard on the backend.
---