VPS Server Ghana
Keeping in view the upcoming importance of African territories, we have crafted an opportunity for the world to take benefits of its online seen by being involved and deploying your own appearance to local community. There is no doubt that VPS hosting in Ghana is the best and cheapest option for expanding your business into African continent. With a VPS, you get a dedicated server that is located in an African data center. This gives you access to local audiences and builds trust among potential customers. Additionally, the IT infrastructure in Ghana is not as developed as in other parts of the Africa, so it can be a great opportunity to introduce new technologies and innovations to this market. There are many benefits of having a VPS server in Ghana. One of the main benefits is that you can get a much better connection to the internet than you would if you were to use a shared hosting. This is because you will have your own dedicated bandwidth, which means that you will not be sharing it with anyone else. This can be especially important if you are targeting people in Africa, as the internet speeds tend to be much slower than in other parts of the world. Another benefit of using a VPS server in Ghana is that you will have access to all of the local resources. This can be important if you are looking to target people in Ghana, as it will mean that you can use local servers and data centers to host your website or application. This can help to improve performance and reduce latency, both of which are important for African users. As a combined result, you would be able achive whatever the goal you setup for improving or enhancing your business in African continant.
KVM virtualization
Tier III Certification
Provisioning from 1-12 Hours
20 Mbps Port Speed
Ecoband - Internet Provider
Datacenter in Accra
Lowest African Latency
Super User Access
Linux and Windows (Unlicensed)
Cheap Priced Ghana VPS Plans
Utilize a package as per your demand, we have installed various factor in each plan with a different sizes and numbers and prices accordingly but one thing which must be kept in mind that for this particular location, you may not get anything cheaper than the listed and with the amount of resources added in each package so you can compare and place your first order with us.
Processors
RAM
Disk
Bandwidth
OS
Price
01
1 GB
25 GB
250 GB

$45

/ Month
Order Now
02
2 GB
50 GB
500 GB

$79

/ Month
Order Now
02
3.5 GB
100 GB
1 TB

$109

/ Month
Order Now
04
4 GB
150 GB
1.5 TB

$169

/ Month
Order Now
04
8 GB
200 GB
2 TB

$219

/ Month
Order Now
08
16 GB
400 GB
4 TB

$369

/ Month
Order Now
---
Nearest Location for Deploying a VPS
Not sure what place suits you best or you are in search of multiple nearby spots to be live from in Africa. Whatever your manner of thinking is, we have about every point in mind to serve you accordingly, locate below numerous surfaces to select one to be live using a virtual hosting environment.

VPS Hosting in Egypt
Order Now USD.29/mo

Nigeria VPS Servers
Offered from USD.39/mo

Kenya based VPS
Buy from USD.38/mo
Dedicated Server in South Africa
If you can't find what you need in an Ghana based virtual machines, the next best thing is to get a real physical server which is not comparted virtually from a nearby region with improved features.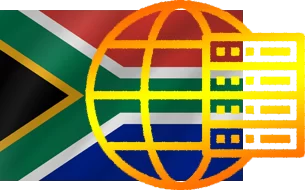 Best Virtual Private Hosting Provider Ghana in Cheap Price
Virtualization means is a virtual private server hosting service that uses Linux or Windows operating systems. A Linux VPS is perfect for websites and applications that require a more secure environment than what is provided with a shared hosting account. It is also a great solution for businesses that need a custom configuration or greater control over their hosting environment than what is given with a shared structure. So quality virtualization is our distinction and we are trusted and being socialized for our offered hosting infrastructure. You will always like to purchase your VM from a reliable, modern and supportive provider in Ghana Territory so be with us to attain your climax of business. We ensure the most demanded features in our provisioning through smooth internet connection, Best hardware equipment including top rated storage, memory slots and ahead of all KVM based virtualization should be enough to understand the standard we have set to setup a single virtual machine under Ghana based datacenter. Moreover, datacenter is fully equipped to server all kind of complex and networking related customized solution because it has all facilities of Tier III certification. You can feel yourself safe and secure in terms of your belongings with us as well as the prices because we never overcharge you for anything as well as offer you the industry's top line support.
Top Notch Security
We do not block particular ports to give you a disturbance less access, even allow its usage as VPN or gaming server along with all common uses but we ensure the best environment with maximal security of data transformation.
Optimum Performance
Best un-interrupted internet connection with stable networking and accuracy generated routers are intact to provide you hassle free results of your deployment on authorized nodes by us whether windows or Linux installed.
Free IPv6
Though most of datacenters, even in advanced world do not offer IPv6 but making things all in your access are adding 10 IPv6 with each provisioning of container along with a free IPv4, You can order more IPv6 on demand.
Boost your workability
You can feel comfortable with default command line or Administrator interface without management panel but for utilizing your resources in a more convenient way you can add up worldly recognized control interfaces and some time specified lacking resources to your machine. We have most of all which has the ability to fulfill your demands of hosting management setup to avoid annoying charges of managing and patching your hosted infrastructure by us or even through a third party consultation. Moreover, with this location, we are offering number free IPv6, you can utilize them for various purposes or ask us if you need something specific.
Accra VM Suppliments
Available Addons
Additional IPv6
Windows 2012R2, 2016
cPanle / WHM
Plesk Obsidian
---
Ghana based VPS FAQ:
Under a Tier III datacenter with practical pin pointed location in Accra, a city in Ghana, your ordered container will reside.
Because it is still a developing territory so you have plenty of chances to gather your share from this market, moreover, through this destination, you have equal opportunity to spread your business with online visibility throughout Africa.
It should not take more than 12 hours in worst cases but usually we send login details with in an hour after confirmation of payment.
All machines have branded hardware in it, along with SSD storage and KVM virtualization.
Currently we are provisioning every VM under a 10-20 Mbps port so you can understand what shared speed you can avail.
---
Still More Queries?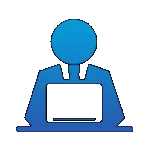 ---