Austria VPS Hosting
Austria is a small Landlocked Country which is located in the heart of Europe. Country depends upon on a very powerful network export SMEs, foreign trade and have the best educational standard. Their trading and exporting companies may be strongest if they advertised throughout the Worldwide and for this, they need Web hosting services. So, our Company is providing the best Web hosting services at very cheap rates. The Tier III data center in Austria has multiple distributions access with cooling and power. We are offering RAID, NVMe storage which is much better than SSD and HDD. SSD is a solid state drive which can increase your speed of computer. We are providing unlimited bandwidth which can boost your websites and business. Bandwidth is a collection of data which can easily be shifted in no time and it has space of 4000 GB plus. Our VPS services are just like dedicated servers in which you have the complete access on your own computer as an superuser or admin.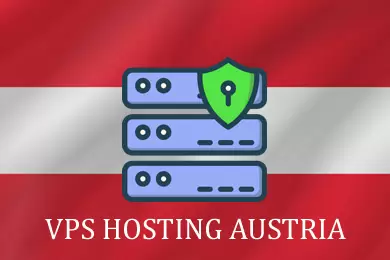 Select Right VPS Plans in Austria
You can select the right and low-cost plans of VPS Austria which can sparkle your future in business. Our company is globally providing the trusted services which are very profitable and have 24/7 friendly help. You are in right hands because we give to our customers complete admin access and full control on their servers. So, you can convert your dreams into reality by selecting a right plan!
CPU Cores
RAM
Storage
Bandwidth
Port
OS
Price
vCore x2
2 GB ECC
30 GB NVMe
Unlimited
1 Gbps

$21

/ Month
Order Now
vCore x2
4 GB ECC
50 GB NVMe
Unlimited
1 Gbps

$38

/ Month
Order Now
vCore x4
6 GB ECC
60 GB NVMe
Unlimited
1 Gbps

$53

/ Month
Order Now
vCore x4
8 GB ECC
80 GB NVMe
Unlimited
1 Gbps

$83

/ Month
Order Now
vCore x6
10 GB ECC
90 GB NVMe
Unlimited
1 Gbps

$99

/ Month
Order Now
vCore x8
12 GB ECC
140 GB NVMe
Unlimited
1 Gbps

$137

/ Month
Order Now
vCore x10
14 GB ECC
160 GB NVMe
Unlimited
1 Gbps

$174

/ Month
Order Now
vCore x16
16 GB ECC
200 GB NVMe
Unlimited
1 Gbps

$197

/ Month
Order Now
vCore x20
24 GB ECC
300 GB NVMe
Unlimited
1 Gbps

$255

/ Month
Order Now
vCore x24
32 GB ECC
400 GB NVMe
Unlimited
1 Gbps

$296

/ Month
Order Now
CPU Cores
RAM
SSD Storage
Port
Bandwidth
OS
Price
01
1 GB
30 GB
1 Gbps
1500 GB

$24.99

/ Month
Buy Now
02
2 GB
40 GB
1 Gbps
2000 GB

$39.99

/ Month
Buy Now
04
2 GB
20 GB
1 Gbps
2500 GB

$55.99

/ Month
Buy Now
02
2 GB
80 GB
1 Gbps
2500 GB

$65.99

/ Month
Buy Now
03
3 GB
60 GB
1 Gbps
2500 GB

$77.99

/ Month
Buy Now
04
4 GB
80 GB
1 Gbps
4000 GB

$89.99

/ Month
Buy Now
---
Netherlands Dedicated Server
Our Netherlands Dedicated Server provides you the best dedicated environment and resources. In Dedicated, you have full root access, run applications and can frequently use data files. I have a great news that you can get dedicated resources with our cheap plans. Our resources are remarkable in this environment and you can enjoy our services. Managed servers are also available here. So, without any hesitation, must contact to our support team!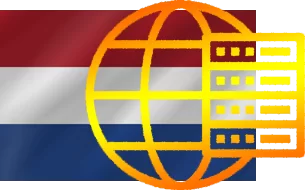 Austria Based VPS Provider
The Country needs to run its economic activities and for this, we are offering Virtual Private Servers. Our company is the best service provider in the world and we provides resources to all server within 24 hours after the order taken. For hardware purposes, we have designed system through KVM (Kernel-Based Machine) virtualization which is responsible to offer best virtual hosting. Our company is a huge web hosting network related to hosting services. You can increase your business after buying our pans and we help our customers on daily basis. We want to help to grow your websites and business within a short period of time. Virtualization is the wonderful private server which is only for you and it is much better than shared hosting. In shared hosting, all resources CPU, RAM, SSD etc.. are automatically shared in users which results the slow process in your traffic. There is only one profit of shared hosting, it is cheapest. Virtual Private Servers are greatest because of independence and you have not share your resources to anyone. We always care of our customers and recommend them to buy our VPS servers plans to get rid of all problems and difficulties. You can contact us anytime and we here for your help!
Use cases and Benefits of buying Austria based VPS Hosting
There are many cases in which you have to buy Austria VPS hosting such as, when you have your own websites and thinking about how to increase the audience traffic on websites, when you have a department of email services where you have to send or receive many emails, when your audience is increasing on your game server or apps on daily basis, when you are using many of your applications non stop. Now, Let's talk about the benefits:
It is so much reliable due to extra storage capacity. As you can see in our plans, bandwidth from 1500 GB to 4000 GB, port of 1 Gbps, SSD storage from 30 GB to 80 GB, are much better for you.
It is 100% secure due to a huge support. After buying the plan, you laptop or computer is completely protected from all type of viruses which usually occur sometimes suddenly, it also prevents harmful websites. Suddenly, harmful websites attacks the computer or laptop.
It is so much beneficial due to fast speed. If you grab our plan then you will become confident and will feel comfortable because your computer speed will fly like an airplane, your internet speed will be unlimited. You can run your computer and load the web pages in seconds.
It is so much beneficial due to backups and data protection. Data of your computer is protected and you will get rid of hackers. In some cases, if you noticed that your all data is deleted then we have backups to restore your data again. We are here for your support and help!
24/7 Customer Support
We support our customers of Austria hosting in 24 hours, each day and week. If you have any questions or want to renew your domain and hosting, and you are facing any kind of problem then you can contact with us through calls or emails in each hour. We response our customers in each day. So, you must be relaxed and comfortable with us because you are in the right hands of the right professional persons. Your worries are our worries!
Firewall Protection
Firewall prevents illegal network access and it is made to monitor and manage traffic between two or more networks. It is protected against unwanted traffic. This is the proper physical setup which also includes logging and alerting. It stops external access to software on your server and you have full control over to our cheap virtual private. We do not block any port because you have already all the ports authorized and approved.
Infinite IPs
IP stands for Internet Protocol. We provide you IP addresses with our best low-cost plans. IPv4 is a collection of 32-bit address which sends internet traffic. IPv6 is a collection of 128-bit address. We provide IPv4, IPv6 and a lots of internet traffic which is infinite. Your internet speed will remain fast and you can work on internet as much as you can without any problem.So, when IP is infinite then you will feel relax and comfort.
1 Gbps Network Speed
Gbps stands for Gigabit per second which is equal to 1K Megabits per second. We provide 1,000 Megabits per second internet service which is unlimited. You will get the highest connectivity of internet speed 1Gbps which shows that your computer network speed will remain fast. You can easily work on your websites and can load pages without facing any issue. So, this is really a fast internet service of data transfer.
Lowest Latency
Our Company has very lowest latency and manage to our customers without any wastage of their time. Latency means 'delay' or 'response time'. It is very simple to say that time is equal to money. So, we care about the time of our customers. Let's talk about the most important thing, if latency is low then your business will boost automatically. Latency is measured in milliseconds. A good latency is less than 100 milliseconds.
Unique Support
Our trusted Company has a unique support because our response rate of attending calls and emails is tremendous. We support our customers with happiness and solved out their any kind problem which they faced. Customer relaxation is our relaxation which is our first priority. You can become our customer after purchasing our cheap and affordable plan. We are here for your support in 24 hours, each day and week!
Valuable Add-ons
Initially, let's discuss about Add-ons, these are the specially made details or lists which our company delivers to our customers. We also provide extra and furthermore items with our service when your plans package space is completely consumed within 2 or 3 weeks and you need for extra space to recover your business. In this case, you have to pay extra to get the plans features again. If you need more resources and IPv4 internet speed then you can easily purchase them. You can install or update any kind of software whatever you want or need. We have new version of Windows 10 Pro, Plesk and Linux cPanel which you can buy by contacting to our unique support team!
Efficiency and Convenience Boosters
Resource
Additional IPv4
Management
Windows Server 2019 / Windows 10 Pro
cPanel / WHM Licenses
Plesk Obsidian
---
What is Austria VPS?
Our Austria VPS is one of the best option just like Dedicated Server in which you have full control on the Operating System, management, security and admin rights to make their VPS server a Web hosting platform. A VPN service, email, database, game, proxy and backup server, all depends to you.
Can I install any software on my server?
Yes, you can easily install any kind of software yourself without any issue because you have full administrative rights. This is your own choice, you want to install software or not. Must remember that our server is like a dedicated server. So, it's a cooperative and helpful server.
Can I install any control panel?
It's very simple to say that when you place the order, you can select your desired control panel. When you server is activated then you can install control panel without any hurdle. So, in this matter, you don't need to anyone help because you can do it yourself, but if you face any difficulties then you can contact to our support team.
Do you provide IPv6 for VPS?
Yes, absolutely. Because of growth of internet on daily basis and due to the lack of IPv4 addresses we are providing IPv6 addresses with all our Windows and Linux VPS hosting. So, you will be given an IPv6 and IPv4 address. Your internet speed will speed up, and you can run your business with comfort. You can contact us anytime without any hesitation.
Do I have to own a Domain to get a VPS server?
Don't worry. If want to receive a VPS server then you don't have to own Domain because our servers are allowed to anyone on the internet Worldwide. So, if you have a plan to use your VPS server to host any website then you can register your domain without any issue from our website.
How to buy Austrian VPS and available payment methods?
Don't think anymore, if you wanna to have our Austrian VPS and excited to buy it then it's process is very easiest, just contact to our unique and friendly team. If you should know about the payment methods then you can purchase it through Crypto, PayPal account and also perfect money account. So, buy the plan now!
---