VPS Hosting Singapore
Singapore is a very popular Country because of Worldwide financial center. The economy of this Country is especially powered by exports in financial services, Construction of electronics and machinery. In Singapore, we have Tier 3 data center which is providing the best service of Servers, highest speed internet connection, huge amount of storage and computers. So, data center is completely manufactured for the growth of business. We are providing our best resources such as, KVM is used to make a Hypervisor that totally divides a Server into Virtual Machines. You will work as an individual person, and have full admin access to do anything. You can easily download or install any kind of software which you need to do. We are also providing unlimited bandwidth which is very essential to grow the traffic of your websites. Bandwidth is a huge collection of data which can be transferred in seconds without facing any issue. We are also providing NVMe SSD storage which is completely different from Hard Disk Drive. Mostly people know about Hard Disk Drive but they don't know about Solid Sate Drive (SSD) which is much smaller and faster than HDD. SSD boosts the speed of the computer, and you can easily run any application. We are also providing the internet connection which is very fast and can't be stoppable. We want to help you to grow your business or sites. So, we are also providing Windows Linux OS (Operating System), cPanel and Plesk.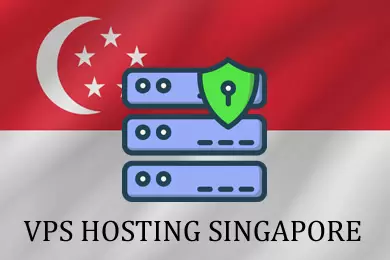 Immense options to buy Singapore VPS Server
We have divided the cheap plans into Data Center of DC-1 and DC-2. If you should know about DC-1 then it is easy to say that it contains 4 CPU Cores, 4 GB Random Access Memory (RAM), 80 GB SSD storage, internet port of 1 Gbps (1000 Mbps), 4000 GB bandwidth and OS (Operating System). If We talk about DC-2 then it is simply contain 16 CPU Cores, 32 GB RAM, huge 50 GB SSD storage and 2000 GB unlimited bandwidth with OS. So, don't think any more and buy now the affordable plan!
CPU Cores
RAM
SSD Storage
Port
Bandwidth
OS
Price
01
1 GB
30 GB
1 Gbps
1500 GB

$17.99

/ Month
Buy Now
02
2 GB
40 GB
1 Gbps
2000 GB

$28.99

/ Month
Buy Now
04
2 GB
20 GB
1 Gbps
2500 GB

$39.99

/ Month
Buy Now
02
2 GB
80 GB
1 Gbps
2500 GB

$45.99

/ Month
Buy Now
03
3 GB
60 GB
1 Gbps
2500 GB

$58.99

/ Month
Buy Now
04
4 GB
80 GB
1 Gbps
4000 GB

$69.99

/ Month
Buy Now
CPU Cores
RAM
Storage
Bandwidth
OS
Price
01
2 GB
50 GB
1000 GB - Unlimited

$21.99

/ Month
Buy Now
02
4 GB
50 GB
1000 GB - Unlimited

$39.99

/ Month
Buy Now
04
8 GB
50 GB
2000 GB - Unlimited

$69.99

/ Month
Buy Now
08
16 GB
50 GB
2000 GB - Unlimited

$99.99

/ Month
Buy Now
08
32 GB
50 GB
2000 GB - Unlimited

$149.99

/ Month
Buy Now
16
32 GB
50 GB
2000 GB - Unlimited

$219.99

/ Month
Buy Now
---
Malaysian Dedicated Hosting
Our Company is offering you to order Dedicated Hosting Malaysia which is very good opportunity for you. If your business is not limited then you must buy Dedicated hosting because it is only and only for one person as an individual which can helps you to grow your business very soon. In dedicated, you have full control over your one single server which is not shared. So, if you are interested then must see the affordable plans, the plans contain Higher Tier 3 facility, HDD and SSD storage, unlimited 1 Gbps internet speed, Intel Processor, 128 GB Memory, and 24/7 Customer Support.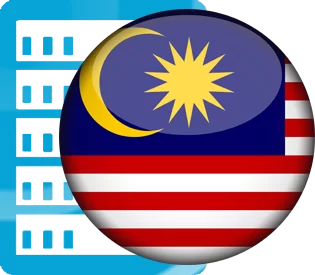 Superb and Standard Singapore Virtual Server Provider
Virtual Private Server is designed for only one server. Our Company is the superb and best Singapore VPS Provider in all round the World because provides our customers 24/7 friendly complete support, and help them 24 hours a day, 7 days a week. Our dedicated environment is providing you the highest level of internet speed, extra storage capacity, lowest latency. Our resources of CPU, RAM, bandwidth, and SSD disk space are excellent. You can enjoy our servers with 0% difficulties or worries. The most important thing is that our web hosting services are reliable because we provide infinite bandwidth and Sold state drive SSD with extra space so that our customers be relaxed. We are confident to provide benefits to all persons whose business application and sites performance is not good. Join hands together for being a part of our company, see the plans, and buy now the cheap plans.
Benefits of VPS Server Singapore
VPS Server Singapore is a very strongest part in the web hosting industry which provides you maximum performance, security, and is much better than Dedicated and Shared hosting. It provides a lot of benefits at cheap price due to extra reliability, extra security, extra flexibility, and extra Scalability, and much more which you want to have and looking for. Now, let's discuss the benefits through step-by-step explanation.
It saves your time because when you are working on your websites then it automatically increases the speed of loading pages instantly. So, your websites will rank at the top level which turns you into a successful life.
It provides you a full control on your server, you can easily manage and able to change and editing on your servers without any kind of problem. So, you have a full power to download and install any type of software which you need.
It provides you a cooperative security, no one can tease you, and no one can hack your data. It provides a complete protection against spammers, hackers, unwanted attacks, illegal and unlawful attacks. So, you are 100% secure with us.
It is much cheaper than expensive Dedicated hosting. You don't need to invest a big cost in dedicated, and you can earn more revenue on your websites with low-cost. So, this hosting is much better for you.
Dedicated IPs
Our company provides fast and non-stoppable internet speed and huge amount of internet protocol IPs just like Dedicated. We also provide additional IPv4 internet which is very necessary for you.
NVMe SSD Disk Drives
NVMe disk drive is better than SSD. Both NVMe and SSD are the most important parts of the computer because they boost the speed of the computer. After using them, you will forget the old HDD (Hard Disk Drive).
Low-Cost Server
You can run our Singapore Server with a very cheap plan. You don't need to waste your money on the expensive servers. We have designed our plans with low-cost which you can easily afford and enjoy.
Firewall Protection
We provide a maximum Firewall protection to our customers. We know that Firewall is very important to protect you against illegal attacks. So, we protect your data, files and application against hackers.
KVM VPS Singapore
KVM is the Kernel-based machine which is mostly used to make a Hypervisor that partitions the Server into Virtual machines, and it is also used for computer, network, and storage. So, we provide best KVM machine.
DDOS Security
We also provide DDOS security to each VPS Server location. DDOS attack prevents authorized users from accessing your website. So, no one can access your site without your permission. We provide you DDOS security without any fees.
Extra Resources
Each person has its own goal, some are working very hard to rank their business Worldwide, some are disappointed due to the lower performance of business but if you buy our anyone plan then you can get rid of all difficulties and worries because you are in right hands who can helps you to achieve your goal very soon. Must be noted that if you want to add your resources then you can do this easily after contacting to our support team, and similarly, at any stage, if you need more and extra resources then it's also possible but, for this, you have to pay extra. We have 24/7 friendly help, and deal with customers in daily routine.
Efficiency and Convenience Boosters
Resource
Additional IPv4
Management
Windows Server 2019 / Windows 10 Pro
cPanel / WHM Licenses
Plesk Obsidian
---
Who should choose hosting VPS Singapore?
You should choose this hosting because it gives you a maximum access to your own server, and have huge storage capacity, and provides you a lots of benefits like flexibility, reliability, scalability at advance level without restrictions.
Do you offer RAID option?
RAID is the way of saving the same data into multiple or different drives. When customers call or email us that they need RAID option then we are confident to provide them both Software based RAID and Hardware based RAID.
How to Order Singapore VPS Hosting?
You don't need to worry about that how to order this VPS hosting because we have only and only three methods to buy our hosting such as Crypto account, Perfect Money account, and the last one is PayPal account.
Can I Upgrade my Singapore VPS Server Plan?
We always care of our customers with gladness and help them each time when they call or email us. Sometimes, when they need to upgrade their plans then we did it urgently. So, we upgrade any plan at the customer request.
Do you provide Scalability?
Yes, of course. We also provide high Scalability to our customers. Scalability means you can earn more and more revenue with very low-cost. You invest less money and earn big revenue. So, it's also defined as good scalability.
Do you provide infinite Bandwidth?
Yes, absolutely. We also provide unlimited and infinite bandwidth. Check out the plans again, you will see DC-I and DC-II, choose DC-II, you will see that we are really providing unlimited bandwidth of 2 Gbps (1000 GB to 2000 GB).
---