About VPSandServer
With a lot of expertise and experience in the field of web hosting from last 13 years, we are excelling our area of helping those who always do not compromise on default and basic levels. It is more than easy to launch a website or app today, even one who is doing it for very first time, can execute this process quite easily so nothing to perform for layman anymore. We are working for advanced users who wants something great and out of the box. Our solutions mainly emphasize on dedicated hosting type from numerous international locations, comes with variety of addons and with lowest possible price. If you are on the same page what we are commuting on then we guarantee you that it is the best portal for you to start.
Explore Services
All Unqiue & Value Added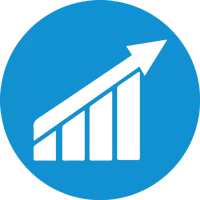 Something is Missing?
Inquire now without hesitation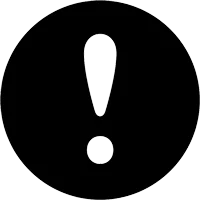 Issues and Concerns
No worries, Discuss now!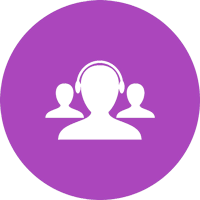 How we are offering that many server locations?
It is understandable even by a kid that it is nearly impossible for one to build data centers in each country of the world and even in various cities of a country so all listed locations from where we are offering services does not have any physically ownership of us on them but we have made contracts to particular data centers for fulfilling our and our client's needs. It was never an easy process to pin point such sober and better resources but we made ourselves able to finally choose and spread different virtual and dedicated server plans with distinctive elements in them. Adopting of DCCs from various origins is still undergo as we believe that we can cover whole the world to open our windows for any kind of hosting needs from any bearings. Below you can find the process how an instance, server or shared hosting plan is being provisioned for you.
Custom Contract
Before launching a location, we searched several available data centers of that certain origin, continue on discussions for months. We make sure that not a single point should remain as not discussed, later after having a full confidence with one or two DCs, we made contracts with them for selling our desired services from their data centers. Then we list them on our website though with the passage of time, new addons and features are keep on inclusion.
Quality and Price
We always keep our relations with more than one data center, it is because we cannot compromise on quality of services as well as to offer lowest possible price for best specifications. Already maintained dedicated servers, vps and shared hosting plans have the less listed charges along with best features. Even work for custom proposals, upon your request we manage to offer complex solutions to you after having full technical talks to particular DC.
Loading and Security
As we are no temporary in the market, already have 1000s of valued customers and still counting so we cannot afford on relying low quality services or less trusted provider. While finalizing, we took best care of all aspects, especially the credibility of hardware, bandwidth, internet and virtualization type to maintain the best loading or resources and at the same time we emphasize on top notch internal data security for a flawless and improved continuous client experience.
Best Performance Workforce
We have best work performance activity to ensure our clients in any kind of way because we know that our clients are our assets of Business. We creates different scenario for accomplish our goals.
---
Want to join us?
We are always looking to hire new talent to support our team with our innovative cloud platform and its capabilities in technology and development so whenever there we need more staff or intelligent minds, we will ask you here.
---