VPS Hosting Philippines
Manila is the Capital of Philippines. The economy of Philippines has industries of services, manufacturing, and construction. This Country is located at the heart of Southeast Asia and they need to grow their business as soon as possible. In Philippines, we have Tier 3 data center which provides the best service of highest speed internet connection, huge amount of storage and computer systems. So, data center is established for the growth of business. We are providing our best resources such as KVM, this is virtualization machine software which is used for computers, storage and networking systems. You will work as an individual and have full superuser or admin access to do anything, this is your own choice, to download or install any software which you need to do. We are also providing unlimited bandwidth which have a main role to grow the traffic of your websites. Bandwidth is huge amount of data or collection of data which can be transferred in no time as you close your eyes then open again. We are also providing SSD storage which is entirely different from Hard Disk Drive (HDD). Mostly people know about HDD but they don't know about SDD which is Solid Sate Drive, it is much smaller and faster than HDD. SDD is very helpful and supportable for you to increase and fasten the speed of the computer. We are also providing fastest internet port of 100 mbps which can make you relaxed, and we are also providing Windows Linux OS as cPanel with advanced features. So, we provide a complete Dedicated Server in which you have full power and control to work as independently.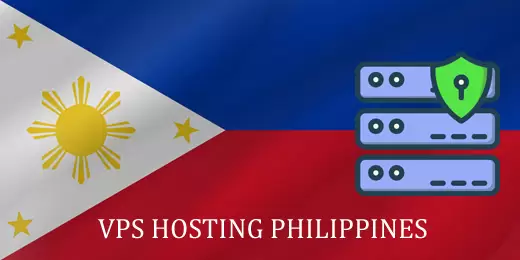 Cheap Philippines VPS Server Plans and Prices
We know that you are very worried about that how can you grow the business, how to get a heavy amount of traffic on websites, and how to get more and more revenue. Now, you don't have to worry because we here for your help to grow your business from 0 to success. Let's explain the plans step-by-step which we are offering with kindness, we are offering CPU Cores from 1 to 16 GB, RAM (Random Access Memory) from 2 GB to 32 GB, NVMe SSD storage of 50 GB, unlimited bandwidth from 1000 GB to 2000 GB, and OS (Operating System) which will change your Old Computer into a Modern Branded computer. So, hurry up order the plan right now!
CPU Cores
RAM
Storage
Bandwidth
OS
Price
01
2 GB
50 GB
1000 GB - Unlimited

$29.99

/ Month
Buy Now
02
4 GB
50 GB
1000 GB - Unlimited

$45.99

/ Month
Buy Now
04
8 GB
50 GB
2000 GB - Unlimited

$76.99

/ Month
Buy Now
08
16 GB
50 GB
2000 GB - Unlimited

$107.99

/ Month
Buy Now
08
32 GB
50 GB
2000 GB - Unlimited

$155.99

/ Month
Buy Now
16
32 GB
50 GB
2000 GB - Unlimited

$235.99

/ Month
Buy Now
---
Best Malaysia Dedicated Server
Apart from Virtual Private Server, we are also providing the best Malaysia Dedicated Server which is designed only and only for one person. This dedicated environment is very helpful for you to run your business application at advanced level. If you buy the dedicated plan then you will get a complete root access and hardware for the operating system. The IP address, storage space, memory and disk will be allocated to it, and you can improve the scalability and flexibility of your infrastructure. We have arranged the plans from lower level to highest level in which we are providing Intel Processor, memory from 16 GB to 128 GB, huge storage space of SSD, 1 Gbps internet with unlimited speed, and also IPv4 address. So, buy the plan now and prices will be charged in USD!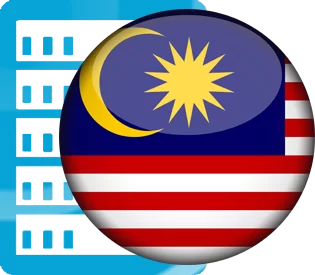 VPS Web Hosting Services In Philippines
VPS is the Virtual Private Server which is private not shared, it allows you to host your websites or business in a complete separated dedicated environment. The whole server is only for you but in shared hosting, you have to share your server with multiple persons which tease you each time. Our private server helps you that time when you are not gaining any traffic of your websites, this will change your website into highly traffic website which generates you more and more revenue on daily basis with low-cost. A little investment can change your business into the highest position, and you will feel comfort and stable to yourself. Our aim is to boost your websites traffic and business without facing any type of issue. Our company has 100% uptime, that's means, if you buy one plan then you will get automatically benefits included with the plan. If you will pay more, you will get more resources and advantages. Our company provides Scalability, that's means, you have to pay to less and will generate more revenue on your websites which converts into profit. Must remember that software business is highly scalable and generates more money. So, our Virtual Private web hosting services are the best services for you!
Manila VPS Philippines Benefits
Manila Virtual Private Server Philippines has many benefits as shown below step-by-step:
It has highest level, personalized and unstoppable performance with lowest downtime at cheap price. If you purchase our plan then your sites perform very well due to infinite bandwidth.
In our Tier 3 Data center, you will get lowest latency because we know that time is very important part in the life of a business man. You will get your resources without any wastage of time.
You will get 1000 GB to 2000 GB bandwidth which is infinite and unlimited. This largest amount of data will increase your websites traffic like airplane, and you will earn more and more money on your sites.
You will get dedicated resources of good quality and your server will work as dedicated. You will get administrative root access and power to do work as an individually.
99.9% Uptime Warranty
As you know that each plan has it's own resources, if you order cheapest plan then you will get low storage resources according to the plan, but, if you order expensive plan then you will get more storage resources.
Globally Availability
Our web hosting services are available globally. Our KVM software, infinite bandwidth, RAM, CPU cores, unstoppable internet port speed, and also SSD storage are available Worldwide. We are providing our services to all.
Scalable Infrastructure
If you are noticing that your business or website is growing fast, and you can't manage or handle a lots of traffic then you can easily add resources with your service. You can earn more revenue with low-cost which represents scalability.
100% Philippines Call Support
If you are a fresh customer, and facing any kind of issue regarding the plans and resources then don't hesitate to call with us because we have 100% call support. You can also email us anytime to solve your problem.
24/7 Special Help
We want to help you because we are hired for this role. Our company is providing you many benefits with cheap and affordable plans, and help the customers from heart. So, we are available in our office 24 hours a day, 7 days a week.
KVM Driven VPS
Our Company has KVM driven Virtual Private Server. KVM is the best Virtualization technology which is very supportable to create a Hypervisor that divides a server into virtual machines. So, your server's reliability and speed will boost.
Call For Resources
We know that everyone wants to expand their business, that's why, they are working in 24 hours non-stop. They want to be a successful life globally in future, so, they don't waste their time because they know that Time is really important to achieve a goal. It is very simple to say that when they will use their resources as much as they can, then the given storage of he plan will become low and zero. They have not to worry because we have launched additional resources, when they consumed their monthly plan space in 20 days or less, then you can call us for additional resources but you have to pay extra. We are here for you and have friendly support with our customers.
Efficiency and Convenience Boosters
Resource
Additional IPv4
Management
Windows Server 2019 / Windows 10 Pro
cPanel / WHM Licenses
Plesk Obsidian
---
Is VPS Hosting High-Priced?
No at all, this hosting is affordable and cheapest which is much better than high-priced Dedicated and low-priced shared hosting. This is the middle part of dedicated and shared. So, order the plan now to grow the traffic.
How Can I Activated VPS Hosting?
It's not difficult to activate Virtual Private service. You can eaisly activated it by ordering anyone plan which is suitable and affordable for you. You have to do payment then we will set up the server for you and you can enjoy this environment with happiness.
Can I Upgrade my VPS any time?
Yes, of course. When you need more resources then you can upgrade your existing plan any time. Similarly, when when you want to add resources then you can upgrade your plan without any issue. So, our company is 100% trusted and help their customers on daily basis.
How many Operating Systems can be used?
You can use many operating systems whatever you want, so, don'worry about that. If you should know about our operating systems then we mostly provide Plesk, cPanel / WHM, Windows Server 2019, Ubuntu or CentOS, Windows 10 Pro.
What is the SSD hosting?
100% people know about Hard Disk Drive HDD which is very important part of the computer. Now, we are selling Solid State Drive SSD whose size is smaller and have much better performance than HDD. SSD increases the speed of the computer urgently and you can work with relaxation.
I want to buy VPS Philippines hosting, but how?
There are many methods to buy this hosting plans but we mostly prefer three payment methods such as PayPal account, Crypto account, or Perfect Money account. So, these are the simple methods to buy our powerful server plan.
---