VPS Server Hosting Bahrain
With a technological and economical revolution throughout the Middle East, Bahrain is one of the small states, comprises of various islands, has also being surfaced on globe with good GDP and vice versa. Global Businesses and brands gave this location an importance and like other GCC countries, people from around the world are already taking their financial part from this market but those who are keen to have a technological use in the growth, always consider a dedicated IT environment along with fastest delivery and transformation of their products and service online. In such scenarios and other usage cases, our virtual private servers offer high-end KVM virtualization, giving you all the power and flexibility, you need to get your business online in Bahrain. Our Bahrain datacenter offers the best possible latency for you and your customers in the Middle East, so you can be sure they'll have a smooth, lag-free experience when visiting your sites and apps. Plus, our root access and Linux OS give you full control over your server's environment and functionality. With our high-speed bandwidth, robust hardware, and expert support staff, you can rest assured that your Bahrain VPS Hosting will provide you with everything you need to get your business on a smooth track.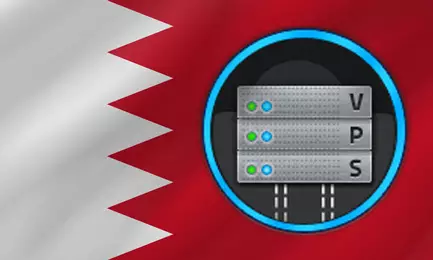 Manama DC
Amazon as ISP
KVM Virtualization
Guaranteed Low Middle East Latency
Organization: HP Hosting
Root User Access
SSD Storage
Secure Data Transfer
Customization is available
Competitive Priced Bahrain VPS Plans
With all latest infrastructure, heavy duty hardware and top of category virtualization, we have distributed numerous single machine resources into number of virtual instances which can be utilized for number of purposes as per requirement. Follow below some of the configuration which are available for deployment simply choose one and proceed with ordering your first VPS machine in Bahrain.
Processors
RAM
SSD Storage
Bandwidth
OS
Price
02
01 GB
30 GB
100 GB

$47

/ Month
Order Now
02
02 GB
30 GB
100 GB

$65

/ Month
Order Now
02
04 GB
100 GB
100 GB

$119

/ Month
Order Now
02
08 GB
100 GB
100 GB

$199

/ Month
Order Now
04
16 GB
100 GB
100 GB

$263

/ Month
Order Now
08
32 GB
1000 GB
100 GB

$263

/ Month
Contact Sales
---
More VPS Locations in Middle East
For a vast experience or in case your demands are not being fulfilled with Bahraini location you can go for with some adjacent or nearest designated datacenter to explore more, reliable and worthy to go live with dedicated hosting type.
Unique

Saudi VPS Servers
Purchase from USD.29/mo

Dubai VPS
Deploy from USD.15/mo

VPS Hosting Server Egypt
Buy from USD.35/mo
Dedicated Server United Arab Emirates
Due to heavy datacenter and running costs, for the time being we are unable to offer bare metal dedicated servers from Bahrain but as an alternate you can receive a single multiple full fledged dedicated machines from United Arab Emirates with all advanced functionality and large number of resources.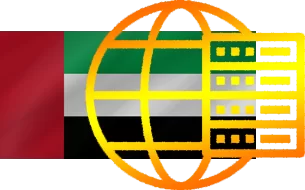 Best Bahrain Virtual Private Server Provider
With comprehensive option, features and number of valuable virtualization solution in most economical and competitive market price for destination based virtual private server under Manama, Bahrain Tier III datacenter, we are the top-notch company in world. Like virtual machines from other pin pointed territories we have established and introduced best practices for serving your data to the whole worldly surfers with a most powerful, stable and secure networking, stat of the art hardware and other equipment. Bandwidth is being utilized through the renowned local internet provider as Amazon to ensure services with nor disruption and interruption. Cloud base allowed us to maintain the out of the box quality of services as well as the utility to enhance and lower your desired resources on the go. Though things under this location are not as cheap as those should be due to higher local costs but we are in touch with different departments to make the in any ones reach like we have already offering lowest cost for our other Middle Eastern VPS locations. For Bahrain based VPS Hosting, we are using KVM technique to create container which is most preferable currently and rely on the best available hardware in the market for a long term relation with lesser chances of downtime.
Unique Destination
Unlike other worldly hosting providers, you can have a distinctive place in Middle East which can boost your credibility and trust among your buyers due to your practical existence with in the vicinity as local services or product provider.
Low Latency
As we all understand Arab as a big and wealth market so to attain the fruitful results in current era through online visibility, it is a great step to offer your viewers and client a fastest deliverability of content and data transformation.
Recognized ISP
One can arrange datacenter equipment anywhere in the world along with all allied hardware like generators or power options, cooling system, routers and cables etc. but to be connected world wide robust internet connection Like from Amazon matters.
Extra Toping
In the run of having hosted and ordered dedicated solution level, in access, hassle-free, and convenient to gain best output, there are number of factors one can take into account. Instead of utilizing a virtualized environment as it is, without any utilities, quite often, it becomes very hard to acquire desired results so we have inline most of the options, elements and features as add-on for our customers to associate and order them separately. While being partner with us and using our provisioned services, if you require to increase the available storage space, more monthly traffic or 3rd party license, you can also get them deployed through us with in datacenter under same provider for easy management.
Top bahrain VPS Addons
Elements / Licenses / Utilities
Additional Disk
Extra Bandwidth
Internet Connection Speed
cPanle / WHM Licenses
Security and Management
---
Bahrain VPS FAQ:
Datacenter is physically located in Manama, Al 'Asimah, Bahrain and Amazon Technologies Inc as ISP and IPv4 Range provider.
As a starter, we are only offering most known and widely used Linux distributions, you can ask for any unavailable OS and we have plan to start VM provisioning with Windows too in future.
As this is a cloud hosting infrastructure so you can order any single resource like disk, bandwidth, cores and others at any time of subscription, for more details contact support team.
We will deliver you, your container credentials in 3-24 hours after receiving order and associated amount of payment.
Right now only a single IP is offered with a machine but in future you would be able to order more.
Datacenter is fully functional and certified as Tier III.
---
Any Query?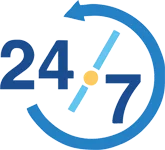 ---