VPS Pakistan
Our Virtual Private Servers provide more power to developers, designers, and businesses. If you are running a business experiencing high traffic to your website, and running a complex application that requires immediate scalability, or a designer wanting to give your customer's websites maximum performance, and then our services will fulfill your needs. Our Linux / Windows OS, CPU cores and large drives, as per your requirements we designed everything. Our multi-level features are Depend on your needs. We are now available at a low price and at a low cost. We have robust services.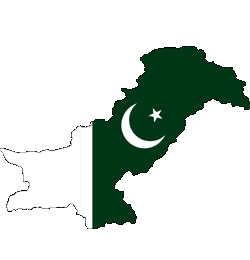 Malware Detection
Multiple Internet Carriers
24*7 Support
Low Latency
Server Firewall
Remote Access
50,000+ Customers
Starts From $10
Reasonable Price
Now Pakistanis buy our VPS with easy Approach
Today just one click will allow you to buy and lease our best plans. Click or sign in to your kit's payment zone. Various preferred forms of payment are excluded. You could finish the procedure in a short time after payment. Our support department are willing to help.
---
Pakistan VPS Plans
New hosting options and affordable prices are also available on our website for your enjoyment. We have sales and distribution professionals including problem solving, implementation and development of the numerous hardware professional technicians. We have a number of cheap and secure plans available for use in Pakistan.
CPU Model
ECC Memory
SSD Storage
Bandwidth
Price
4x 3.2 GHz Intel® Xeon E3 1225
16 GB
2x 128 GB
5 TB

$99

/ Month
Order Now
4x 3.2 GHz Intel® Xeon E3 1225
32 GB
2x 256 GB
10 TB

$149

/ Month
Order Now
4x 3.2 GHz Intel® Xeon E3 1245
32 GB
2x 512 GB
15 TB

$199

/ Month
Order Now
4x 3.6 GHz Intel® Xeon E5 1620
64 GB
4x 512 GB
20 TB

$299

/ Month
Order Now
6x 3.2 GHz Intel® Xeon E5 1650
128 GB
4x 512 GB
30 TB

$399

/ Month
Order Now
6x 3.2 GHz Intel® Xeon E5 1650
256 GB
4x 512 GB
40 TB

$499

/ Month
Order Now
---
Best Structure
With many years of hosting practice, we have handled extremely stable VPS servers. The new hardware and software are linked with our datacenters.
Backup & Uptime
We know that if the network operates critical applications, you cannot afford to go offline. For this type of situation, we have provided strong availability for all our VPS servers. We guarantee your server to keep 100% uptime available for all purposes.
Security License
We have updated firewalls, intrusion prevention, web apps defense, DDoS safety, malware and virus prevention. We have SSL, IP and spam filtering at our fingertips.
Easy Installation
The hardware and software highlights you rely upon during your requests are moved to our VPS Server facility around the same time.
Technical Support
Our technical support is always ready to support our customers. Via engineering we have a specialist IT team available to provide communication solutions. They have the experience and can solve any problem efficiently.
Interfaces
Control panels make your database and the programs that you run on it much easier to manage. Easy to navigate and with a wide range of incredibly powerful integrated management tools. We have a screenshot of the Windows and Linux servers.
Optimization
Compute specialized private virtual servers with dedicated work loading CPUs, which rely more on CPU than on RAM.
Standard
Virtual private servers with common CPU configurations designed to handle adjustable CPU-level workloads.
General Purpose
We have digital private servers with highly advanced memory and software hyperthreads. We are running many hosting provider in many countries which are promote their business through us.
Linux / Windows Operating System
You can choose a specific hosting service with your own operating system. High-performance HPC (64-bit processor) models such as Windows Server OS and Ubuntu are included in the business and industrial version, data center, and server. They are compliant with Windows Server. You can take your business and website up to 20 times faster. The ability to fully control your database is another key requirement so that the servers can now be configured to suit your needs. You have full client SSH / RDP root access in our solution.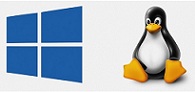 Pakistan's Best Virtual Private Server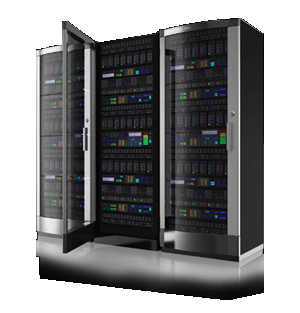 VPS Hosting is a perfect answer for medium-sized organizations and regions with great customary traffic. Our VPS Hosting plans give you the ideal middle of the road arrangement. Our Company absolutely has a VPS hosting choice for you, in view of where the page piles up or your particular needs. We accomplish the best input from our clients since we think about our clients' needs and wants and we are accessible all an opportunity to satisfy our client's needs and necessities.
---
Addons Feature For Pakistan
Our hosting account allows you to request some exclusive add-ons to your hosting kit from our laboratory. With minimum pricing, you can reach optimum requirements. You can also test the Addons packages for our different countries like in TURKEY,JAPAN,HONGKONG.
Web Hosting Upgrades

| Upgrade | Price |
| --- | --- |
| 10 Hosted Domains | $2.50 / Month |
| 25 GB NVMe SSD Storage | $6.00 / Month |
| 200 GB Premium Bandwidth | $8.00 / Month |
| 1 Dedicated IP Address | $3.50 / Month |
---
Frequently Asked Questions:
Q: Do I need VPS?
Ans: There are perhaps two major reasons why a VPS hosting scheme is needed Heavy traffic– several thousand visitors a day regularly, and there is the possibility of much more at times. Highly customized setup — often for a SaaS app, new development, or other projects that go beyond a simple blog. You probably need a VPS.
Q: How are you using servers? Therefore, something about the transfer rate shouldn't be said?
Ans: Each PC Framework is designed to provide better control, adaptability and remote viewing capabilities before they impact the administration. Before they affect the administration.
Q: How can I push my site record?
Ans: Every day, you have FTP unlimited access. You can make and maintain your site pages on a PC alone and transfer documents to your site with your hands. All things considered.
Q: Can I sub separate my space and sell it?
Ans: Indeed, we do enable you to make sub-registries which you can use to offer companions or customers space as long as it's inside our approach rules. You can likewise arrangement extra FTP accounts with constrained access to a particular registry.
Q:Do you make security settings and optimization?
Ans: All server orders are provided with necessary security configurations and optimization procedures before delivery, and your side is delivered in this way.
Q: What is the difference between VPS vs Dedicated Hosting? Confusions about VPS and dedicated?
Ans: VPS is created by taking one massive server and partitioning it into several independent servers Virtualization layers are then created to ensure each virtual environment appears as a standalone server. Each "virtual" server has the ability to run its own operating system and applications. A dedicated server is, by definition, associated with a single client. The client has access to the full range of resources on the physical server. This includes all network access, hard drive storage capacity, memory, and processing power. Enterprise-level companies ordinarily have the most specific needs for dedicated servers. Small to medium-sized businesses are often best suited for a VPS.
Q: Which Hosting Control Panels are Available?
Ans: Every dedicated or VPS are controlled by a tool called a virtualization board, Control Panel. This tool allows you to restart all VPS or separate services like HTTP, MySQL, etc., to monitor and manage all running processes and to monitor the system resources consumed and available. You can also set up server-side programs for some script-powered systems to operate, display comprehensive Traffic Statistics and Background for all the activities running on the VPS since you will have full root access.
Q: What is difference between Windows and Linux hosting ?
Ans: Two types of operating systems are Linux and Windows. Linux is the most commonly deployed web server operating system. When Linux-based hosting is more common, web designers anticipate more functionality. But Ubuntu is the preferred choice unless you have websites that need specific Windows applications.
Q: Could my hosting policy for Linux Reseller update if necessary?
Ans: Sure. Indeed, sure. You could upgrade your Web Hosting Plan accordingly as your company needs to expand. In order to select an upgrade, the price difference of the hosting plan must be paid.
---
---
Any Query?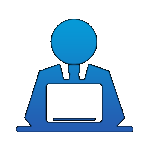 ---
Terms and Services
You are not allowed to use our virtual private servers for any kind of illegal use. We are very strict for this harmful uses and utilization, We advised to you must read our terms and conditions before placing an order.