VPS Hosting Pakistan
With the change in world order, whole international scenario is shaking, few are reaching to their highest level of advancement and some who had a power in world are declining now. In that scenario Pakistan is a country which has been destroyed badly but now due to huge investment done by neighboring country "China" for smoothing their way of export in the shape of CPEC, Pakistan has a different stand which will be improved with the passage of time. With the population of about 21 Crores, Pakistan was and it is a 7th biggest market in the world to sell and buy. As today business does not require traditional ways so come straight to internet world for publishing and marketing your products and services, in whatever region you belong to. For make your goods online in Pakistan or to do research and development under its internet capabilities the top-notch form is virtual dedicated hosting. Currently there are few data centers in Pakistan who are offering virtualization and we are on top among them. From us you can expect all international level of vps hosting services corporeally live through Islamabad, Pakistan based data center.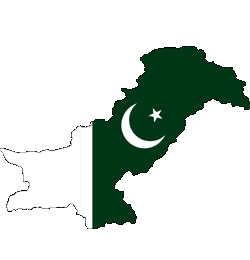 Windows & Linux OS
IP Ranges
Low Latency in Sub-Continant
Cheap Prices
Tier III DC
RDP and root Access
Expert in VIrtualization
KVM
Best for Chinese
Pakistani VPS Plans
New hosting options and affordable prices are also available on our website for your updated requirements. Crafted numerous vps hosting plans which have the ability to fulfil needs for any sort of business and individuals. Go through, compare and pick one for you to proceed being live from Pakistani Territory.
CPU Cores
Memory
Storage
Bandwidth
Price
01
2 GB
15 GB
20 GB

$30

/ Month
Order Now
02
3 GB
20 GB
35 GB

$40

/ Month
Order Now
03
6 GB
40 GB
50 GB

$76

/ Month
Order Now
04
12 GB
60 GB
80 GB

$99

/ Month
Order Now
04
16 GB
80 GB
10 GB

$30

/ Month
Order Now
---
Virtual Private Server in Pakistan
VPS Hosting is a perfect answer for medium-sized organizations and regions with great customary traffic. Our VPS Hosting plans give you the ideal middle of the road arrangement. Our Company absolutely has a VPS hosting choice for you, in view of where the page piles up or your particular needs. We accomplish the best input from our clients since we think about our clients' needs and wishes and we are offering and equal opportunity to satisfy, especially in hour of intense need. Our Virtual Private Servers provide more power to developers, designers, and businesses. If you are running a business and experiencing high traffic to your website, and running a complex application that requires immediate scalability, or a system admins looking for to give your customer's websites maximum performance then our services will fulfill all what is moderate. Our provided instances, OS, CPU cores and large drives are available with 100% boosted optimized hardware and software. What else make us proud is our continuous inline and to the point serving since last 12 years with plenty of virtualization and modification experience which will definitely give a upper hand to you as well as the services you have bought from us.
Cheap Windows and Linux VPS Hosting Server Pakistan
You can choose a specific hosting service with your own operating system. High-performance HPC (64-bit processor) models such as Windows Server OS and Ubuntu are included in the business and industrial version. You can take your business and website up to 20 times faster. The ability to fully control your database is another key requirement so that the servers can now be configured to assist you with fastest connectivity. You have full client SSH / RDP root access in our solution. Including all common factors which a node may have for a Pakistan based cheapest VPS hosting, we also deliver reliable and intime basic level of support though you can acquire full patching, securing, configuring and fixing management as an addon at any time.
Powerful Hardware
To ensure the safety of all data and resources, we always make sure the high featured hardware. All VPS plans are based on ultimate and updated hardware with the latest technology. We provide the best power and performance.
Full Root Access
You'll be able to take complete control of your server very simply and quickly with complete root access. You will need to have very little technical expertise to successfully use all the accessibility.
Scalability
This option will allow you to meet the need of your growing business. With high scalable resources, you can enhance your website's progress according to high traffic usage.
Top-Level Security
You can maintain a reliable and safe VPS hosting environment. Our internal security scheme, state-of-the-art hardware, and application firewall are attached in all plans.
World-Class Support
If you need any discussion about system customization and up-gradation with your server, so you can avail of our IT services by the technical team. They all are ready to resolve all your issues at any time.
High Availability
Our VPS platforms are suitable for business enterprises and large-scale workplace infrastructure. We offer limited service latency and assured SLA connection to hardware. It ensures that the system becomes continuous and reliable.
Value Added Services
All basic function fulfills the current needs, but the right option is considered when you think for more and advanced functionality. There is a very reliable feature with Pakistan VPS Hosting. This is the right way to ensure all elements with convenient management. This program makes sure your live personal needs and user experience. Find now the most wanted add-ons which can help you to manage your server in a better way as well as allow your apps and websites to get a boost on the internet. If you want to use further tools you easily select one as an add-on that can be enabled without any distortion and downtime without having to transfer data and tune the system again.
Web Hosting Upgrades

| Upgrade | Price |
| --- | --- |
| 10 Hosted Domains | $2.50 / Month |
| 25 GB NVMe SSD Storage | $6.00 / Month |
| 200 GB Premium Bandwidth | $8.00 / Month |
| 1 Dedicated IP Address | $3.50 / Month |
---
Frequently Asked Questions:
Q: Why I Should Buy VPS Hosting in Pakistan?
Ans: VPS hosting is suitable if you need more and high resources after the usage of shared hosting. This is a virtual private server that is based on one virtual server without sharing resources of one server, In which you can avail of separate virtual server access which includes CPU, RAM, and bandwidth. This is a user responsible server, it means you handle all technical and administrative tasks yourself.
Q: Can I host several websites on a VPS?
Ans: Yes, VPS can be partitioned and configure with several hosting requirements. You can host many websites with resource allocation. All partitioned are performed by different volume spaces. By allocating a private space to each hosting you can handle many sites at one virtual server. For this task, you can install a web hosting control panels like Plesk or cPanel.
Q: Do you provide Windows VPS Hosting?
Ans: Yes, we offer different plans of windows hosting with Plesk interface.
Q: Where your servers are located?
Ans: We provide reliable hosting services with Netherlands datacenters. All servers are placed in a secure and stable environment.
Q: Which CPU do you use?
Ans: We use the latest Intel(R) Xeon(R) CPU.
---
Any Query?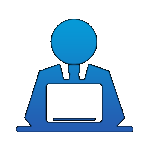 ---
Terms and Services
You are not allowed to use our virtual private servers for any kind of illegal use. We are very strict for this harmful uses and utilization, We advised to you must read our terms and conditions before placing an order.