VPS Hosting Pakistan
With the change in world order, whole international scenario is shaking, few are reaching to their highest level of advancement and some who had a power in world are declining now. In that scenario Pakistan is a country which has been destroyed badly but now due to huge investment done by neighboring country "China" for smoothing their way of export in the shape of CPEC, Pakistan has a different stand which will be improved with the passage of time. With the population of about 21 Crores, Pakistan was and it is a 7th biggest market in the world to sell and buy. As today business does not require traditional ways so come straight to internet world for publishing and marketing your products and services, in whatever region you belong to. For making your goods online in Pakistan or to do research and development under its internet capabilities, the top-notch form is virtual private hosting. Currently there are few data centers in Pakistan who are offering virtualization and we are on top among them who can provision a node for you in the most economical price. From us you can expect all international level of vps hosting services corporeally live through Islamabad, Pakistan based data center.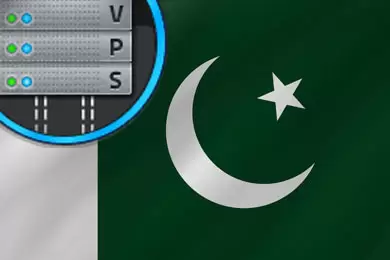 Windows & Linux OS
IP Ranges
Low Latency in Sub-Continant
Solid State Drives
Tier III DC
RDP and root Access
Expert in Virtualization
Kernel-based Virtual Machine
Best for Chinese
Pakistani VPS Hybrid Cloud Plans
New hosting options and affordable prices with all latest features are now available on our website for your advanced requirements. Crafted numerous vps server plans which have the ability to fulfil needs for any sort of business and individuals. Go through, compare and pick one for you to proceed being live from Pakistani Territory.
CPU Cores
DDR4 RAM
NVMe Storage
Bandwidth
Port
OS
Price
01
1 GB
25 GB
1 TB
500 Mbps

$29.99

/ Month
Order Now
01
2 GB
50 GB
2 TB
500 Mbps

$42.99

/ Month
Order Now
02
4 GB
80 GB
4 TB
500 Mbps

$57.99

/ Month
Order Now
04
8 GB
160 GB
6 TB
500 Mbps

$86.99

/ Month
Order Now
06
16 GB
350 GB
8 TB
500 Mbps

$153.99

/ Month
Order Now
CPU Cores
RAM
Storage
Bandwidth
OS
Price
01
2 GB
50 GB
1000 GB - Unlimited

$28.99

/ Month
Buy Now
02
4 GB
50 GB
1000 GB - Unlimited

$46.99

/ Month
Buy Now
04
8 GB
50 GB
2000 GB - Unlimited

$77.99

/ Month
Buy Now
08
16 GB
50 GB
2000 GB - Unlimited

$119.99

/ Month
Buy Now
16
32 GB
50 GB
2000 GB - Unlimited

$229.99

/ Month
Buy Now
CPU Cores
Memory
SSD Storage
Bandwidth
OS
Price
01
2 GB
40 GB
200 GB

$30

/ Month
Order Now
02
4 GB
100 GB
700 GB

$49

/ Month
Order Now
02
8 GB
150 GB
1000 GB

$59

/ Month
Order Now
04
16 GB
250 GB
1500 GB

$84

/ Month
Order Now
04
32 GB
350 GB
2000 GB

$119

/ Month
Order Now
08
32 GB
500 GB
2500 GB

$145

/ Month
Order Now
08
64 GB
650 GB
3000 GB

$219

/ Month
Order Now
---
Pakistan Dedicated Server
Looking for resource booster and the hurdle is to have it from Pakistan data center, no more worries find a well suited machine for you from local data center.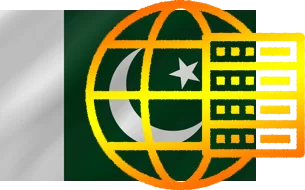 Pakistan based VPS Server
VPS server is a perfect answer for medium-sized organizations and regions with great customary traffic and dedicated usage. It allows you to take care of many aspects, necessary for building marvelous and outstanding online selling products or services portal. In this regard, we give you the ideal, middle of the road arrangement, in view of where the page piles up or your particular needs. Our infrastructure for virtualization yields superb opportunities, equally good for web developers, proxy services providers, latency reactive, web hosting companies, resellers, eCommerce portals and even for every organization / individual who want to be linked through Pakistani territory. If you are running a local business and experiencing high traffic to your website, and controlling a complex application that requires immediate scalability, or a system admin looking for to give your customer's websites maximum performance then our proposed vps server can do the job for you what is moderate. You will work wonders through optimized instances, numerous popular OS, CPU cores and SSDs with 100% boost, standard hardware and secure environment. What else make us proud is our continuous inline and to the point serving since last 12 years with plenty of virtualization and modification experience which will definitely give an upper hand to you as well as the services you have bought from us. Please keep in mind you will be behind NAT, assigned IP to your machine will be static and dedicated, you can provide rdns records to update against the IP
Pakistan Cheap Windows / Linux Virtual Private Server
Whatever circumstances and complex virtualization demand you have for your projects; you will experience us the most convenient provider who can organize and physically manage any kind of data center needs. How we claim this fact, because we never settle on less, always use top graded equipment and world class standards for deploying a virtual private server through Pakistani Data Center. You can clinch all interests for what you came on our website. If you will buy a Linux based VPS then you can get it installed through any market's approved operating system like CentOS, Ubuntu and Debian, its provisioning will be classified via Islamabad based Ipv4 and can be accessed through SSH using putty like software with root privileged username. As you will be provisioned it with super user so you will be free to install any legal software, licenses, extensions and languages. At the same time If you will plan to purchase a Windows powered instance then you will be asked to choose your wanted version from various Windows Server editions. Once you will get its access which is always offered through Microsoft Remote Desktop, you can utilize it for surfing local internet, for browsing and estimating your web positions in local market, proxying or even for hosting a website. No issue, whatever plan you will select, you will gain all mentioned resources, KVM virtualization, SSDs, monthly outbound and inbound traffic, cores as per your package including all common factors which a node may have for a Pakistan based VPS hosting in the cheapest internal and international rates. we also deliver reliable and intime basic level of support though you can acquire full patching, securing, configuring and fixing management as an addon at any time.
Powerful Hardware
As per very recent changes, Islamabad DC has revolutionized its networking and hardware apparatus to ensure the safety of all data and resources and to move on to next generation technology. Now you can meet with the best power and performance.
Full Root Access
You'll be able to take complete control of your server very simply and quickly with complete root access. Whatever scripts you want to run, you can do it quite conveniently without any restrictions whether you are on a Windows or Linux operating system.
Scalability
This utility will allow you to accomplish the need of your growing business. With high scalable resources, you can enhance your website's progress through node upgradation process which is possible by buying an upgraded plan with fresh installation.
Top-Level Security
You can maintain a reliable and safe VPS hosting environment. Our internal security scheme, state-of-the-art switches, and application firewall are attached in all plans which will ensure the saftey of your belonging with us.
Sub-continent Latency
Due to the best data center practices in respect to networking, firewalling and bandwidth, we made it possible for all foreigners and locals to attain the benefits of lesser latency and quickest loading of their applications.
High Availability
Our VPS platforms are suitable for business enterprises and large-scale workplace infrastructure. We offer limited-service latency and assured SLA connection to hardware. It ensures that the system becomes continuous and reliable.
Value Added Constituent
All basic function fulfills the current needs, but the right option is considered when you think for more and advanced functionality. This is the right way to ensure all elements with convenient management to keep an eye on your business but not on mastering and handling of hosting infrastructure. Find now the most wanted add-ons which can help you to manage your server in a better way as well as allow your apps and websites to get a boost on the internet. If you want to use further tools you can easily select one as an add-on that can be enabled without any distortion and downtime without having to transfer data and tune the system again.
Addional Convenience
Upgrade
Additional IPv4
DCVM Weekly Backup
Windows Editions 2012R2, 2016, 2019
cPanle / WHM Licenses
Plesk Obsidian
---
Why i should buy VPS hosting in Pakistan?
Most probable you need it because you have location specific requirements, you want to explore hosted options without any sharer or you want to undergo local internet for search engine optimization or proxy services. Moreover, it is very difficult so far to have a Pakistani shared hosting.
How i can pay you?
If you are located in Pakistan, you can contact and physically pay your dues otherwise the best way is to utilize international payment gateway of PayPal which is most favorite of international clients.
How to scale up a node?
If you are a recurring client and currently you have a machine in use offered by us and you want more resources, the only way is to select a high resourced plan, order it, download you data from old machine, get new server installed as per your required OS and upload your data to be online again.
What will be the destination?
All Pakistani Virtual servers will be provisioned via tier III data center, physically located in Islamabad the Capital city but traffic will be routed from Karachi.
What Operating systems are available?
About all Linux distributions and latest Windows editions are available for installation though you can ask for an OS which is currently not published by us, we will check and update you if we can install that for you.
Which ISP is uplink provider?
For fast loading or for having lesser hopes, Uplink provider is Transworld.