VPS Server Hosting in Poland
Poland, which has officially called "Republic of Poland", is a Central European well-groomed and self-reliant country with a huge population. Polish has also a great literacy rate as well as big contribution in the world of information technology. Keeping in view number of people live there and their necessities, we can assume it a better place to market one's goods and services. As ancient ways of promoting businesses have long departed so the best available sources, currently is to announce and compete yourself on internet. Getting a website live with the direction of selling things for specific region is no more enough. Various key aspects must be also taken in account like what your contenders are doing, what contrasting techniques are currently available and what could be out of the box. By today or for bright future, it is very foremost to acquire Poland based VPS Server if you are to bag the Polish audience as it is the cheapest source of hosting which will give you dedicated usage with fastest data delivery to your targeted central European viewers. Though, presently, there are only 5% people or experts are aware of the advantages of having a virtual machine from a specific location, yet we are publicizing this fact for the sake of public, also we are not emphasizing to try it but also offering the best infrastructure available for virtualization under a Tier III data center.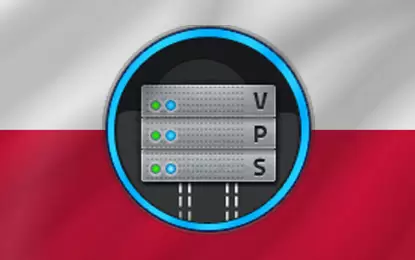 Lowest Central European Latency
250Mbps - 2Gbps Internet Ports
/128 IPv6 address
KVM Virtualizor
Linux or Windows OS
Anti-DDoS
Quickest Provisioning
Deafult Root or RDP Access
Available for Proxy and Gaming server
Polish VPS Plans and Pricing
As we offer most affordable and easiest payment methods with the credibility of printing down the lowest cost with uniqueness of each tier so you should consider buying one as must. Rest after ordering put your thoughts of best experience on our shoulders. You should bother the fact that all packages are equipped with KVM virtualization, un-metered traffic and ultrafast NVMe disks, which will assure the reliability for long-term relation between you and us and your customers.
CPU Cores
RAM
Storage
Bandwidth
Port
OS
Price
vCore x2
2 GB ECC
40 GB NVMe
Unlimited
1 Gbps

$19

/ Month
Order Now
vCore x2
4 GB ECC
60 GB NVMe
Unlimited
1 Gbps

$32

/ Month
Order Now
vCore x4
6 GB ECC
70 GB NVMe
Unlimited
1 Gbps

$45

/ Month
Order Now
vCore x4
8 GB ECC
90 GB NVMe
Unlimited
1 Gbps

$72

/ Month
Order Now
vCore x6
10 GB ECC
100 GB NVMe
Unlimited
1 Gbps

$95

/ Month
Order Now
vCore x8
12 GB ECC
150 GB NVMe
Unlimited
1 Gbps

$129

/ Month
Order Now
vCore x10
14 GB ECC
170 GB NVMe
Unlimited
1 Gbps

$157

/ Month
Order Now
vCore x16
16 GB ECC
210 GB NVMe
Unlimited
1 Gbps

$189

/ Month
Order Now
vCore x20
24 GB ECC
310 GB NVMe
Unlimited
1 Gbps

$239

/ Month
Order Now
vCore x24
32 GB ECC
410 GB NVMe
Unlimited
1 Gbps

$279

/ Month
Order Now
# of Cores
RAM
SSD Storage
Bandwidth
OS
Price
01
1 GB
25 GB
1000 GB

$17.99

/ Month
Order Now
01
2 GB
55 GB
2000 GB

$33.99

/ Month
Order Now
02
4 GB
80 GB
3000 GB

$58.99

/ Month
Order Now
04
8 GB
160 GB
4000 GB

$109.99

/ Month
Order Now
06
16 GB
320 GB
5000 GB

$211.99

/ Month
Order Now
08
32 GB
640 GB
6000 GB

$289.99

/ Month
Order Now
01
2 GB
55 GB
2000 GB

$48.99

/ Month
Order Now
02
4 GB
80 GB
3000 GB

$99.99

/ Month
Order Now
04
8 GB
160 GB
4000 GB

$199.99

/ Month
Order Now
06
16 GB
320 GB
5000 GB

$298.99

/ Month
Order Now
Processor
RAM
Storage
Bandwidth
Port
IPv6
OS
Price
1 vCore
2 GB
40 GB SSD NVMe
Unlimited
250 Mbps
/128

$21

/ Month
Order Now
2 vCore
4 GB
80 GB SSD NVMe
Unlimited
500 Mbps
/128

$39

/ Month
Order Now
4 vCore
8 GB
160 GB SSD NVMe
Unlimited
1 Gbps
/128

$76

/ Month
Order Now
8 vCore
8 GB
160 GB SSD NVMe
Unlimited
2 Gbps
/128

$105

/ Month
Order Now
8 vCore
16 GB
320 GB SSD NVMe
Unlimited
2 Gbps
/128

$179

/ Month
Order Now
---
European Dedicated Server
Looking for a low latency in Europe by deploying a dedicated machine then the best bet is to go with a cheap and reliable Netherlands based dedicated server.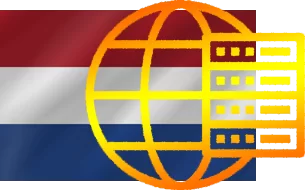 Poland's Best VPS Hosting Provider
Our VPS hosting in Poland is furnished with top data center facilities like power backups, different IP ranges, IPv4 and IPv6, largest bandwidth, multi-internet carriers, solid-state drives, quality networking and switches, best hardware, cooling system and ahead of all the cream of hardworking, friendly support team who make it possible to offer such great virtual servers for you. You can get your virtual private servers re-installed any time, can upgrade current plan, involve necessary addons or can even ask for any complex and custom configuration. You are looking for Ubuntu, Debian, CentOS, RedHat or any Linux operating system with your Polish VPS or it is essential to be on the internet with a Windows server, no worries, we have about all frameworks and operating systems. So, for a smooth ever encounter regarding your web visibility and scripting, hire us for once. We are not only good in quality services but the vast difference between others and us in same niche is the price. Whenever you will order in house addons, defaults, control panels and licenses, you will get the best market's costs. Along with all the features mentioned above, for those who are unable to manage, patch and secure their servers' their selves can hire us for this duty too. For hosting providers and beginners, we have all the utilities like cPanel, Plesk Panel, DirectAdmin, PowerPack, Softaculous and much more.
Cheap Virtual Private Server in Warsaw, Poland
Satisfy yourself, your brand, your buyers and ahead of all search engine's boots by getting your apps and web load faster. How you can do this is simply by lowering the latency to the place where you have targeted community. What exactly we mean to say is that you should buy a VPS Server hosting in Poland if your audience is in that country. Why we emphasize on a virtual private server instead of a shared hosting. Usually finding a location based shared server is very difficult and you can manage your online work without any third-party influence so it is always a great idea to get a VPS provisioned which is also a cheapest form of dedicated hosting resources. Now, take a decision and go for improving your style of business as per latest technologies and amendments. As your current need to spread your company in Poland so select a plan to start with which will defiantly boost your speed of website and give a better user experience. As a result, best chances to win the market. Not only this but the true fact of our virtual machine is that the capabilities and ensured quality, virtualized through Kernel-based Virtual Machine along with high definition NVMe SSDs connected through 250Mbps to 2Gbps internet port with unlimited traffic, all this for a very least amount of money. Due to our bulk usage of various IT resources, we are able to sell hosting services in such a cheap price as we believe that benefits must be reached up to end user along with the top notch quality and long term relation.
High Availability
You will get provisioned highest security standards and many years of experience in technology hosting with whatever you will buy. All servers are up-to-date with advanced software and hardware.
100% Uptime
We understand if your database runs important applications, you cannot afford to go offline so here is our infrastructure and networking with security layers insure you no outages and with 99.9% SLA guarantee.
Secure and Reliable
We have updated firewalls , intrusion prevention, security for web apps, DDoS protection, prevention for malware and viruses which will definitely meet your curiosity of reliable hosting resource.
Easy Deployment
You need a clean machine for installing and uploading things from scratch or it is a virtual server transfer case, we are equally good for provisioning your instances and deploying it for you.
Technical Support
Our technical assistance is always ready to help our customers. We provide collaboration solutions by technology to professional IT groups and have skills to effectively solve any problem.
Super User
Unlike many international hosting companies, we will issue your vps with top level user, root for Linux and Administrator for Windows OS with unique SSH and RDP ports to make it more secure as default.
Cheapest Prices
There are number of providers currently offering nodes from this origin but none have the power to lower the costs as we do for all elements, features and specifications without any hidden charges.
Advanced Virtualization
Never settle on the less, that is our policy for us as well as for our valued customers, that is why along with all aspects we are presenting virtual machines which are virtualized through KVM.
Flexible Billing
All our packages are associated with reasonable monthly and yearly prices. It is always your will how you want to proceed but you should keep in mind that on large length contract you will save more.
Amelioration Options
Right column is showing you all the available addons come with Poland based Cloud VPS Servers, Absolutely the purpose of these elements is to ensure the remarkable surfing and convenient way of securing and managing your live needs which can increase your personal and user experience. These are the means to enhance your accessibility, reliance, security, long term planning and workability. Under single provider, acquire in budget licenses for Windows OS, control panels or purchase number for IPs to inject them in your VM through which you can manage your instance with more productivity, convenience even if you do not have enough technical knowledge. Unlike other locations, for this particular one, you can order for space increase at any time by paying a minimal cost.
VPS Customizations
Available Addons
Extra IPv4 and IPv6
Windows Server 2016 / 2019
Paid Backups
WHM / cPanel and Plesk Obsidian
Additional Storage
---
Who should buy Polish VPS Server?
It is a great opportunity to avail an instance for those who want to establish their online business with in country or in Europe remotely but those who have physically local existence can have the same amount of benefits by lowering down the resources loading speed for themselves as well as for their viewers.
What are the key factors of your virtualization?
Containers are being created automatically through KVM virtualization from heavy duty machines and offered in budget prices internationally for any kind of legit use.
How to Upgrade my server?
In situations, where you want to add extra resources to your ordered instance, only possibility is to have additional storage whereas bandwidth is already available in great amount. For extra cores and Ram, you may have to select a next level plan where you are to upload your data and configuration from scratch.
Are there any Limitations?
Absolutely no, you can employ your owned node for whatever purpose you bought it but the only compulsion is to follow our universal terms and conditions.
What is the minimum contract length?
You can place an order with a least contract of 1 month and maximum for 2years, depends upon working style, requirements and trust in our services. You must have to cancel a subscription before 3 days of its expiration.
What is your VM delivery time?
You will get an email with login details, consisting of IP, user, password and port with in 3-24 hours maximumly after confirmation and verification of your payment and order normally.
Can i have a VM for testing?
We are sorry but we sell every services, due to our reliability, efficiency and guaranteed resources, currently, we are not providing any services with test credentials though you may ask all concerning question before placing your order.