VPS Server Hosting Laos (Vientiane)
Laos is poverty-stricken, least developed and the land-linked country in Southeast Asia whose capital is Vientiane. Appreciates our victorious web hosting company "VPSandServer" which offers exceedingly cheap priced KVM VPS Server Hosting in the largest land of Laos. On this greatest earth, as each human have ambition to become richest and famous throughout the world, just like that we have also ambition to finish the poverty of Lao people all the time. Keep in your mind that a country can only become wealthiest if their citizens invest their income in businesses. Sooner or later, one day will come, the country of Laos will become richest and highest developed if Lao people invest their minor part of income in our award winning hosting company. TIER III Data Center of us is located in Vientiane which is obscured with KVM Virtualization, Linux and Windows OS (RDP) under up-to-date hardware, fastest network, SSD storage, RAM, and CPU for fast query processing. As we don't compromise with quality, that is why, the demand of our hosting company is enhancing day-by-day. So, Lao people must host their online apps, businesses, websites, applications, E-Commerce platforms and sites like buylao, shopping-D, olaa, bydala, yula, laoautomobile, etc, to achieve more and more progressively growth. Enjoy our Laos VPS Hosting services endlessly!
Geolocation as Vientiane
Dedicated root Access
1Mbps to 30 Mbps internet Speed
Cloud Scalability
Tier III Datacenter
100 GB to Un-Metered Traffic
KVM Virtualization
SSD Storage
Linux and Windows OS
PURCHASE OUR FRUITFUL LAOS VPS PLANS
Our globally best web hosting company is offering reasonable, money-making and fruitful Laos Virtual Private Server Hosting plans. Aim of us is to rank online websites of Lao people at the top and first-level of search engine so that they can make furthermore money as well as moreover clients. We provide our dedicated server resources namely high-rise multi-cores CPU processor, fastest RAM, copious SSD space, and unlimited traffic (Bandwidth) instantly in less than thirty minutes after finalizing the process of order and payment. Laos virtual hosting is so much mandatory if you want to grow your business website swiftly or when you can not handle high-traffic on your site. Fortunately, our clients living in Laos are delighted with our VPS hosting service which shows that our plans are really fruitful. So, purchase our VPS Server Hosting in Laos without delay!
CPU Cores
RAM
SSD Storage
Bandwidth
OS
Price
01
1 GB
20 GB
100 GB

$26.99

/ Month
Buy Now
02
2 GB
80 GB
100 GB

$49.99

/ Month
Buy Now
---
Dedicated Hosting Indonesia
With the exception of VPS Server Hosting in Laos, our award winning company "VPSandServer" is also offering Dedicated Hosting Indonesia to the all people living in Laos with affordable charges. If you need bountiful storage, quickest internet speed, and multi-cores of processor then we will help you to give best solutions to meet the requirements of your business. You can configure our Dedicated server at your own desire. Select one dedicated hosting plan by clicking on the option "Dedicated Server Hosting Indonesia".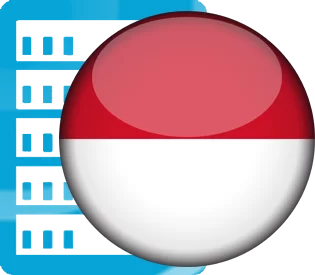 Premier Advantages of Laos VPS Hosting
Our low-cost Laos Virtual Private Server Hosting has premier and numerous Advantages that will encourage to Lao people to grab and buy our virtual server hosting plans.
Lao people will get Dedicated superuser SSH root access, administrative rights, protocol, and control over server without any restriction. Acquiring of this kind of advantage with a cheap price is awe-inspiring.
Reliability, cloud scalability and easy to scale services will be provided to our Lao clients. On demand, they will get a robust ability to increase or decrease capacities of their virtual resources when required.
We guarantee that websites of our Lao clients can't influence other websites traffic at all. Their websites will run smoothly online with consistency, and also fantastic thing is that new lots of visitors can rapidly access your sites.
By gaining modern updates, DDoS protection, firewalls security, our clients of Lao will obtain emphasized security against spammers, hackers and scammers. So, ostentatiously access your documents, data, files, and private information.
Laos VPS hosting is substantially cheaper as compared to Dedicated hosting. In our Virtual Hosting, we deliver dedicated resources, ample storage space, 30 MBPs internet speed, and UN-metered traffic. Hence, save your money, and don't need to buy expensive dedicated hosting.
Triumph of Laos
At a future time, people living in the land of Laos will get triumph and also become rich because of instant outgrowth of their online businesses. Our experts and technologists are here to teach you additional information regarding fast success.
Fresh Operating System
We for the most part offer fresh operating systems of all distributions of Linux (Fedora, CentOS, Debian, Ubuntu), and Windows Servers (2008, 2012, 2016, 2019). People in Laos can choose one operating system at their own ambition.
Quick Deployment
Lao people can quickly deploy their virtual servers in just a few 25-30 minutes and properly customize them in any manner they feel easiest. With only a one-click process, you can comfortably initiate your own Laos VPS server.
Free 24/7/365 Support
Our clients in Laos can contact our friendly support team via Live Chat, generating Ticket, Email, or Phone call in 24 hours a day, 7 days a week, 365 days an year, and even in holidays of Government. You will get answers of your questions in a short time.
Stability & Performance
VPSandServer guarantee that Dedicated resources of our Lao clients will award them greatest level of stability and performance. As a freedom, they can configure their resources, also begin and run their websites at own desire.
Higher Experience
Having higher experience of years in providing Virtual Private Server Hosting services in all multiple locations, you can believe us. Many of our Lao clients are enjoying our virtual services and growing their online sites and businesses within days.
Scale Up Cloud Infrastructure
Our advanced web hosting company is giving state-of-the-art cloud infrastructure to our clients working in Laos. Only by using our managed cPanel control panel, they can scale up or down the capacities of their available resources like processor, memory, bandwidth, and SSD themselves. As everyone knows that a website takes time round about 6 months to 1 year to rank in the search engine but thanks our company VPSandServer which is ranking latest websites at the top-level of search engine within just a little time, not after one year. Lao people will definitely grow their sites quickly if they buy now our virtual server hosting plans. We'd like to provide benefits to the people living in Laos if they become part of our hosting company.
What else addable
Available Addons
Extra Bandwidth
All Renowned Linux Distributions
cPanle / WHM Licenses
Scalability on Demand
---
Why buy a Laos VPS from VPSandServer?
Lao people must buy our Laos Virtual Private Server Hosting from our company VPSandServer because we assure full SSH root access, pure flexible set up, activation in few minutes, instant SSD storage drives, one and hundred percent uptime, and far more.
Are your servers KVM-based?
That's absolutely right! Our virtual servers are KVM-based and we have been spent lots of years in offering KVM Virtualization throughout the world. We give dedicated resources with our servers and many other facilities that you never expect.
Do you accept MasterCard payment method?
Absolutely right! We accept MasterCard payment method, and also accept other payment methods like Visa Card, Bitcoin Cryptocurrency, PayPal, and Perfect Money. Lao People can effortlessly choose one fitting plan at their own desire.
Can I upgrade my Laos VPS?
To achieve more growth and victory comparable to other high-visiting websites, you can assuredly upgrade your Laos VPS server yourself or can demand our hosting company at any time. We are warmly excited to see a huge success of Laos.
Will I get free SSL Certificates and cPanel?
Yes, you will get free SSL Certificates from us and the main aim of giving these Certificates is to secure your internet and website. If you want to get our cPanel control panel for the whole management then you have to pay a minor amount.
Do you give free RDP access?
Of course! We not only give free RDP access to your server, much rather also give administrative privileges. Having Linux and Windows (RDP) operating system, you as an admin can manage your server yourself and install or re-install any Software.
---