Cyprus VPS Hosting
Cyprus is assumed a country reside in Europe though it was included in European Union by 2004 yet it is actually the part of Asia. A highly qualified and literate nation is the resident and targeted audience who is use to take part in buying and ordering goods and services already via internet. Moreover, on Government level, effort is being done to raise eCommerce industry to have an improved sense of 21st century business model. As a result, local ecommerce growth is 86% which is even more than Europe as a whole. Understanding this territory, a well literate, formed and technologically powerful the best way to introduce out world, products and services using modern mean of internet and technology. What is currently top way is a virtual private server which is better in a manner of its least cost as well as a dedicated usage. When we are to market local population or in premises community then adding the versatility of Virtual Machine, we will definitely get such VPS Server hosting from Cyprus based data center which could be responsible to offer a best user experience by loading websites and apps faster. Local Cyprus based VPS hosting plans are being offered by us in economical charges with all required resources, every type of user looks for.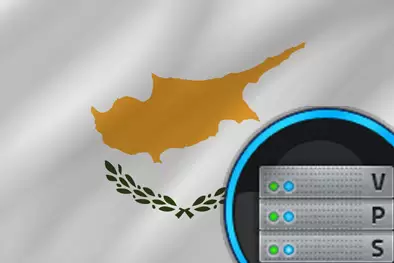 1Gbps backbone internet connectivity
Secure and Safe data transformation
Unlimited Monthly Traffic
Affordable & Reliable
Unlimited Re-Install
Virtualized via KVM
Tier III Data Center
Game, Proxy or Web usage
Limassol, Cyprus Location
CY VM Plans and Pricing
For a low priced appearance in the vicinity of Europe as well as at the edge of Asia, we have crafted numerous valuable virtual private server's plans with both major kinds of operating systems. Every package has a un-metered bandwidth, 1Gbps internet connection, Raid based hard disks, IPv4 as well as IPv6 network and healthy amount of ram and cores.
CPU Cores
RAM
RAID10 HDD Storage
Bandwidth
Port
IPv6
OS
Price
2x2.66Ghz
1024 MB
20 GB
Unlimited
1 Gbps
04

$23

/ Month
Order Now
2x2.66Ghz
2048 MB
30 GB
Unlimited
1 Gbps
04

$41

/ Month
Order Now
2x2.66Ghz
4096 MB
100 GB
Unlimited
1 Gbps
04

$71

/ Month
Order Now
2x2.66Ghz
6144 MB
150 GB
Unlimited
1 Gbps
04

$99

/ Month
Order Now
4x2.66Ghz
8192 MB
200 GB
Unlimited
1 Gbps
04

$125

/ Month
Order Now
4x2.66Ghz
12288 MB
300 GB
Unlimited
1 Gbps
04

$155

/ Month
Order Now
2x2.66Ghz
1024 MB
25 GB
Unlimited
1 Gbps
04

$42

/ Month
Order Now
2x2.66Ghz
2048 MB
30 GB
Unlimited
1 Gbps
04

$63

/ Month
Order Now
2x2.66Ghz
4096 MB
40 GB
Unlimited
1 Gbps
04

$85

/ Month
Order Now
2x2.66Ghz
6144 MB
200 GB
Unlimited
1 Gbps
04

$107

/ Month
Order Now
4x2.66Ghz
8192 MB
300 GB
Unlimited
1 Gbps
04

$135

/ Month
Order Now
4x2.66Ghz
12288 MB
400 GB
Unlimited
1 Gbps
04

$175

/ Month
Order Now
4x2.66Ghz
16384 MB
500 GB
Unlimited
1 Gbps
04

$219

/ Month
Order Now
---
Dedicated Server in Turkey
Currently, we are out of Cyprus based dedicated machines, yet you can avail one from a relative part to attain same low latency in even more feasible rates.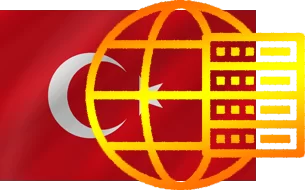 Cheap VPS Servers in Cyprus
At VPSandServer, we are offering cheap VPS servers in Cyprus. When we are to market local population or in premises community then adding the versatility of Virtual Machine, we will definitely get such VPS Server hosting from Cyprus based data center which could be responsible to offer a best user experience by loading websites, While purchasing anything, everyone try to acquire it with great performance, quality and in budget rates so when one looks forward for a VPS Server with a specific destination like Cyprus, he/she search a company who can offer an instance from a locally resident data center, having feature of highest facilitation DC level III+, managed under a cooling environment with power and internet carriers backup support. A container crafted through a powerful dedicated server with maximum number of cores, high memory and storage which must be connected through a gigabits networking cable and with the potential to run your machine smoothly by adding unlimited amount of bandwidth. Cyprus is a highly growing economic island. The country's nominal GDP is 47,263 with a GDP growth rate of 3.40%. Consumers spent $861.12 billion online with U.S. merchants in 2020, up an incredible 44.0% year over year, according to Digital Commerce 360 estimates. In this competition and advanced technology age, Data centers serving the nation to decrease the data loss rate. Cheap but precious in quality, virtual private servers are the best solution with fewer prices and better working. Cyprus Datacenter providing virtual server services at very affordable prices to business companies, resellers, web hosting companies, and individuals. If you want to start a business and serve the Cypriot community, hire reputable data centers and server providers and show your commitment to the nation. On the other hand those who wants to launch their brand or want to earn through this surface of earth have a great opportunity to remotely get indulge in the local market and secure their slot by introducing and promoting their products and services through well maintained and up timed virtualization instances.
Cyprus Best Virtual Server Provider
With a huge competency and skill in virtual environment from last 13 years, we are being admired internationally for location based Virtual private servers, especially in Tallinn, Cyprus. Together with superlative data center capabilities, we are introducing KVM based VMs to ensure the finest level of server's power, industry's best hardware including cables, firewall switches, processors and machines in racks. There, you can find many companies who are offering OpenVZ virtual machines with only Linux based operating systems and with least features but with us you will attain whatever kind of complex and complicated solutions you desire. We can install and provision a machine with Linux as well as about all latest and old versions of Windows Standard Editions. Having the most extensive internet penetrations in the Mediterranean – 71.80% and its mobile penetration, Cyprus holds the crown of fastest emerging e-commerce markets across the Mediterranean region. In Cyprus and the whole of Europe, there are millions of websites that are live on the internet. Many of them are doing business on large scale. It's only possible when you have a strong presence on the internet. To achieve all business goals through websites/the internet, you should have a powerful hosting plan, which hosts your websites, Apps and numerous kinds of servers like mail, web, proxy or game etc. VPS hosting is the highlighted option to achieve the goals and to accomplish and fulfill the needs, hundreds of hosting companies in Cyprus are already working. Limassol is one of the major ancient cities of Cyprus, where visitors from all around the world come and explore the food, civilization, and culture of the island and we, being top notch Hosting provider have decided to present our quality VPS Server facilities from the capital city which will absolutely give you lowest latency and fastest local loading.
Fastest Network
As loading speed matters a lot in today's life so allowing you and your users a fastest resource loading experience, you will get a 1000Mbit/s shared internet port connected with each container. It will absolutely help you acquire better position in SERPs and as a result more opportunity to carry boosted business.
Kernel Virtualization
To offer you a reliable virtual machine, we do not rely on simple and technologically less strong ways for virtualizing a dedicated server into compartments to serve as separate dedicated instances, partitioned as per allocated resources but enforce a better and proven technology as KVM virtualize.
SuperUser Access
We understand the purpose of buying virtualization so whether you will order a Linux based VM or Windows server, you will get login credentials, all will arrive into your inbox with higher level of administrator for executing and making changes into your VM without any help taken from any party.
Make Improved VM Experience
By selecting virtualization for your hosting needs, you have already taken the decision that you want enhanced hosting adventure because in shared servers, one cannot free one's arms and always remain under compulsions enforced by a hosting provider. You have already bought your freedom but now the time is to convert this liberty into convenience, for such occurrence, with each node or plan you will select, we allow you to add up more items which can ease your access to your machine and do many things automatically for you as well as for your customers. Include a windows license, Additional IPv4 or various hosting control panel at configuration page of your order or at any time after subscription.
VPS Touch UP
Available Addons
Additional IPv4
Windows Server 2012, 2016, 2019
cPanle / WHM Licenses
Plesk Obsidian
---
Where Cyprus based VPS Located?
As per location, it is quite vivid that nodes would be provisioned through a Cyprus based data center but the pin pointed location is the capital city Limassol.
How long does it take to have VM Credentials?
Once you will perform your order after including necessary configuration, you will not have to wait a long to receive container's credentials but it will be issued from 1 to 24 hours maximum.
What operating systems i can choose?
With us, you have the freedom to select any operating system from Linux like CentOS, Ubuntu, Debian, Fedora etc. and various versions of Windows licenses.
How i can re-install or re-boot?
You can request a hard reboot via ticket system or send an email through your registered email id, about reinstallation adopt the same way of request and mention your desired OS to initiate this re-installation, keep in mind, you must keep your backup for asking such request.
How to cancel a server?
If, due to any reason, you do not want to continue with your machine from us, you must by all means have to submit cancellation from your client area at least 3 days before expiry or renewal date.
---