VPS Server Hosting Bosnia and Herzegovina
Kralja Tvrtka based Tier II DC
Unlimited Traffic @ 100 Mbps Shared Port
ISP: Bh Telecom and Telemach
Experience top-notch VPS Server Hosting in Bosnia and Herzegovina with our exclusive OpenVZ virtualization services. Benefit from Virtual Private Servers that offer unmetered data transfer, ensuring seamless operations. You'll have full root access, along with guaranteed resources for enhanced control and stability. Enjoy VPS default speeds of 100Mbps on a 1Gbps port, complemented by inclusive DDoS protection of up to 4Tbps, safeguarding your operations. Our infrastructure is designed for speed and scalability, utilizing premium Dell PowerEdge series hardware to ensure optimal performance. Please note that public proxies, VPNs, SSH servers, TOR exit nodes, anonymizers, live streaming, and similar services are prohibited on our network. Additionally, take advantage of features like remote reboot and OS installation services, with the added benefit of free setup and a solid 99.9% uptime commitment monthly. Our VPS packages come with both IPv4 and IPv6 network connections and addresses, ensuring comprehensive connectivity. Furthermore, our network is fortified with a robust L3+L4 DDoS protection system to enhance security. Count on our 24/7 technical support for prompt assistance. Choose from a variety of Linux operating systems, including CentOS, Debian, Ubuntu, Fedora, and OpenSUSE, to cater to your specific needs and preferences.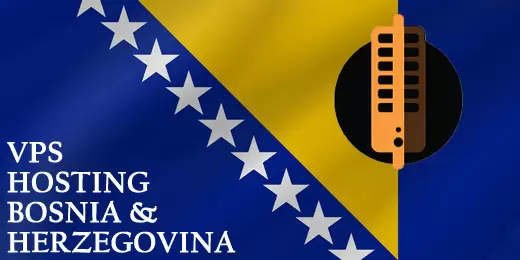 Buy Bosnia and Herzegovina Virtul Server Plans
Explore our cost-effective VPS Server Hosting options in Bosnia and Herzegovina that cater to your budget and offer flexible payment methods. Our affordable packages support payment via various methods including Bitcoin (BTC), other cryptocurrencies, PayPal, and Perfect Money. This flexibility allows you to choose the payment method that suits you best, ensuring a seamless and convenient transaction experience. Embrace our affordable solutions, ideal for small businesses, startups, or individuals seeking quality Virtual Private Servers without compromising performance or security. Benefit from our commitment to providing high-value, low-cost hosting solutions.
CPU Cores
Guaranteed RAM
Burstable RAM
Storage
Bandwidth
OS
Price
01
2 GB
4 GB
20 GB
Unlimited

$24.99

/ Month
Order Now
02
3 GB
6 GB
150 GB
Unlimited

$69.99

/ Month
Order Now
04
4 GB
8 GB
200 GB
Unlimited

$89.99

/ Month
Order Now
06
5 GB
10 GB
300 GB
Unlimited

$119.99

/ Month
Order Now
---
Dedicated Hosting Machine for Low Price and Latency
Unlock unbeatable performance and minimal latency at an incredibly low price with our Dedicated Hosting Machine hosted in a cutting-edge Russian Data Center. Benefit from top-tier speed, cost-efficiency, and low latency, ensuring your online presence remains responsive and budget-friendly. With robust security measures and proximity to your target audience, this hosting solution is the ideal choice for businesses and projects demanding both performance and affordability.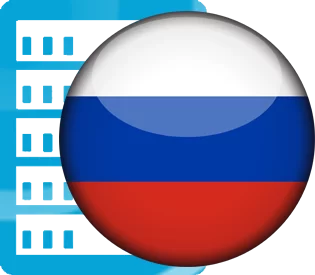 2023 Bosnia and Herzegovina VPS Hosting Provider
Reviewing 2023 conquer Bosnia and Herzegovina VPS Hosting Provider? No necessitate to review now since VPSandServer is the conquer VPS hosting provider in your area to boost uptime of your project. It provides unchecked traffic, continuous internet connection of telecom & telemach, vertical scalable add-ons, largest speed to web pages, assured world wide availability, and more. In account of it, Bosnians should pick out us to host their projects and ecommerce stores to easily target own area local audience. Plus, they can unlock lots of benefits, including 300 GB storage, unlimited bandwidth, and top-class features. We're providing cutting edge dedicated machines of us since year of 2008, consequently, our 1st to last satisfied clients from USA and other abroad countries give references of our web host company to their co-partners and co-workers. VPSandServer acknowledges that the pay out of money is easy, but bring in money into the personal account is so back-breaking, which is why, we deliver improved pro benefits to the online business websites of our clients so they can get back their monies at more improved level. For Bosnians, the best time of hiring our VPS plans is now.
Advantages of VPS Bosnia and Herzegovina
Get to know various Advantages of VPS Bosnia and Herzegovina:
Powers your multiple online businesses to the new level, boosts traffic in uncountable numbers, and also secures against unknown access, cyber threats, viruses, or disruptions.
Ensures sensationally fast and dependable OpenVZ virtual private server hosting compared to down-dead-poor and untrustworthy shared hosting. In the lead, enables to the installation of any minor-party software.
Allows to uses much-client-friendly live chatting, ticketing, telephone calling, and emailing systems for entity-time to easily contact to our dedicated specialists, technicians, and engineers.
Backed by 24 hours a day, seven days a week, 365 days a year tech support, Bosnian clients will acquire penultimate online existence, best-level-performance, flexibility, colossal revenue, and more long uptime.
Money-Back
Since VPSandServer serves traffic on your website with crossing all the limits, thus, your money in purchasing Bosnia and Herzegovina VPS plans to host a website will be back with double advantage.
Emergent Update
Thanks teams! Neither in world to come nor now, all business websites of our Bosnian clients can not affect any issues because our team solve their issues with repetitive emergent updates and monitoring.
30-Day Payment
For a 30 day period of time, you've to do the payment in advance for gaining virtual dedicated servers compared to other shared web host companies whose take charges for the period of 12 months.
OpenSUSE
We have first-industry-level state of the art Windows and Linux operating systems like Windows Server 2008/2012/2016/2019, OpenSUSE, Fedora, Debian, Cent OS, and Ubuntu.
300 GB SSD
Bosnia-Herzegovina VPS plans of our company involves 20 GB to 300 GB of solid state drives which are supplied in a jiffy. NVMe drives can be momentarily provisioned at the request of clients.
Ease cPanel
Our VPSandServer company broadly uses general WHM (Web Host Manager) cpanel control panel to manage your servers and instances with well customization. Bosnians can manage their servers themselves.
SCALABLE ADD-ONS
Dedicated Instances (Guaranteed RAM, CPU Cores, Burstable RAM, SSD Storage) are configured by the support of great-skilled persons and technicians but we grant the right to Bosnian business clients that they can configure their virtual private dedicated servers instances corresponding to their websites and apps necessities. In the lead, we want to tell a latest spare gosling to all of our these clients in view of the fact that dedicated instances of us are also one-hundred and ten percent scalable. Increase or decrease capability of your instances as many as you can with the pay of secondary charges.
Facilitate Yourself
Resource
Additional IPv4
Management
Windows Server 2019 / Windows 10 Pro
cPanel / WHM Licenses
Plesk Obsidian
---
Do I need Bosnia and Herzegovina VPS?
Yes, of course, you need it a lot finer. Without any consider or asking query, you should contact VPSandServer to hire VPS since it serves gigantic data transfer and more power on hosting isolated environment.
Will you allow me snapshot?
VPSandServer does not allow you to obtain snapshot, backup, and free domain. Still have more queries? Talk to our dedicated team now.
Do you absolutely offer 1-click install?
Absolutely right! We offer 1-click installation of all our software applications such as operating systems, control panels, and Windows Servers.
Are you offering dedicated servers?
Of course! VPSandServer is offering dedicated servers in a great number of locations namely Chile, Hong Kong, Japan, Hungary, Russian, South African, Turkish, Sweden, etc..
How do I buy Bosnia-Herzegovina VPS?
Not only one located server, rather you can buy all of our geo-located virtual private servers through Perfect Money, PayPal, Bitcoin Cryptocurrencies, VISA Card, or MasterCard.
Is shared hosting safe or VPS?
Note in your mind that VPS, VDS, dedicated, and cloud are budget-friendly and genuinely safe than shared hosting.
---