VPS Server Hosting Luxembourg
Our famous and award winning web hosting company in northwestern Europe is the best VPS server hosting services provider in the land of Luxembourg that offers reliable, super-fast, high-speed, flexible, scalable, secure, reasonable and cheap priced virtual private servers, so, you have not need to buy so much expensive dedicated server or cloud hosting. We guarantee that your apps, businesses, websites, applications, E-Commerce online websites such as Wehkamp, Zalando, Coolblue, H&M, etc, will get superlative performance. When you buy our Luxembourg virtual server hosting, we instantly provisioned it within minutes, and deliver modern SSD storage drive, completely managed cPanel, huge bandwidth, memory, processor, and 1 gigabits per second network port, so that you can easily access, operate, and manage your business website. Our clients living in Luxembourg are so much cheerful and fully satisfied with our virtual hosting services because their websites are running online smoothly, growing speedily, and generating highest revenue in daily routine. The good news is that our well-established TIER III Data Centers are fully sheltered with latest technology of infrastructure, hardware, Software, storage, and networking. In giving VPS servers with lots of facilities and advantages, we have been spent more than five years, this is why, the demand of our web hosting company is expanding throughout the world. You can freely contact our professional technical client support team via phone call, live chat, or email in twenty four hours which is here even in holidays to resolve your issues in no time. With KVM Virtualization, we also provide operating systems of both Windows and Linux, free Secured Sockets Layer (SSL) Certificates for the security of websites, firewalls, Distributed Denial-of-service (DDoS) protection, control panels, totally unique IPv4 and IPv6 addresses, and a lot more. Enjoy an isolated dedicated environment with full root access and overall control on server!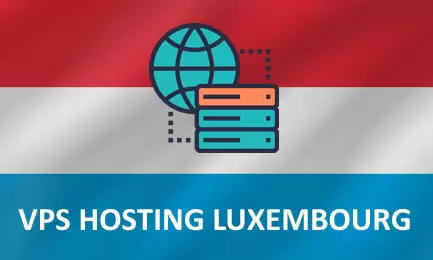 Reliable & Affordable
Instant Provisioning
Tier III Datacenter
Scalable Cloud
Secure Data Transfer
1Gbps Shared network
KVM Virtualization
SSD Storage
Unlimited Re-Install
LUXEMBOURG VPS HOSTING CHEAP PRICED PLANS
In June 2023, we are offering low-cost and cheap priced Luxembourg VPS server hosting plans that everyone can afford. Our minimum virtual hosting plan starts from $22.99 and ends up to $115.99. We will suggest you that if you have one small website then you should choose and buy $20.99 plan which will give you 1 Core CPU, 1 GB RAM, 30 GB SSD disk drive, 1 Gbps internet port, and 1500 GB Bandwidth. On the other side, if you have more than one or many number of websites then you must choose and buy $115.99 plan which will give you 4 Cores CPU, 4 GB RAM, 80 GB SSD storage drive, 1 Gbps port, and 4000 GB Bandwidth. We'd like to welcome our new clients living in all areas of Luxembourg!
CPU Cores
RAM
SSD Storage
Port
Bandwidth
OS
Price
01
1 GB
30 GB
1 Gbps
1500 GB

$20.99

/ Month
Buy Now
02
2 GB
40 GB
1 Gbps
2000 GB

$38.99

/ Month
Buy Now
04
2 GB
20 GB
1 Gbps
2500 GB

$59.99

/ Month
Buy Now
02
2 GB
80 GB
1 Gbps
2500 GB

$74.99

/ Month
Buy Now
03
3 GB
60 GB
1 Gbps
2500 GB

$97.99

/ Month
Buy Now
04
4 GB
80 GB
1 Gbps
4000 GB

$115.99

/ Month
Buy Now
---
Netherlands based Dedicated Servers
When you buy our Netherlands based Dedicated Servers, you will get low latency, complete SSH remote root access, control, Dedicated resources like 256 GB SSD, 32 GB Memory, Intel Xeon 8 Cores CPU, 3000 GB Bandwidth, 2 Dedicated IPs, and lots of more.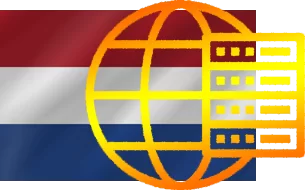 Advantages of Luxembourg VPS
Luxembourg VPS server hosting is an excellent choice for website owners, forex traders, game developers, and businessman because it offers unbelievable various Advantages.
Our Luxembourg virtual private server hosting assures that you will be delivered Dedicated resources, your website will get highest performance, and also will load quickly within microseconds. You have not to share your own resources to others because we are offering virtual hosting, not Shared hosting.
Security is our first priority! We have powerful security equipment such as firewalls, Denial-of-Service DDoS protection, secured sockets layers that are sufficient to get rid of viruses, threats, hackers, and spammers. The best thing is that we give security updates on regular base to all our clients.
According to your business needs, our web hosting company is offering flexibility and scalability. As you have complete control over your own server, so, you can scale up or down, increase or decrease your resources, also install and decently configure your Software applications and infrastructures that meet your requirements.
Wow that's great! To achieve your dream goals, and to rank your website successfully, we are boosting reliability and uptime. Your website will never face downtime, rather it will run consistently, and automatically will obtain 99.99 percent to 100 percent uptime. So, many number of visitors will visit your available site.
Full Victory In Business
No one can beat you on your business! You will go ahead one step from others because we provide 100% uptime to all of our clients. Gaining a victory is so much easy if you become part of our web hosting company.
Up-To-Date Software
We have state-of-the-art and up-to-date Software such as Windows Servers, KVM (Kernel-based Virtual Machine), CentOS, Fedora, Debian, Ubuntu, cPanel, Plesk panel, Direct Admin, and a lot more.
Our Tier 3 Data Center
In the ground of Luxembourg, our Tier 3 data center is accessible containing modern infrastructure, quickest internet connection, highest capacities of storage drives, and an additional power supply.
24/7/365 Client Support
Clients support specialists of our hosting company are experienced and professional. You can contact them in 24 hours a day, seven days a week, 365 days an year via your mobile phone, ticket, or live chat.
In Safe Hands
Nobody can access and get your private information, files, data, documents without your permission. At the time of any danger, we apply anti-DDoS attacks and firewalls to secure your system. You're in safe hands!
Very Lowest Latency
Our web hosting company delivers instantly virtual servers and connections with very lowest latency and highest PING. Normally, you have to wait for 30 minutes, but due to circumstances, it may take time of one hour.
Extra Resources On Demand
The most satisfaction of our clients is just because of full control on server. They can independently increase or decrease their resources by simply using our latest cPanel control panel whenever required at an additional fees. It shows that you can demand us anything related to our virtual private hosting services, may be wanted extra Bandwidth or whatever because of low capacities. Keep in your mind that when you buy VPS hosting, you have to also buy cPanel powered by WHM Licenses because without it, you can't do something at all. All Renowned Linux distributions are available in which you can choose one OS at your own's wish.
What else addable
Available Addons
Extra Bandwidth
All Renowned Linux Distributions
cPanel / WHM Licenses
Scalability on Demand
---
Do you give SSL Certificates for free?
Yes, we give SSL Certificates for free to secure all kind of websites. SSL is the Secured Sockets Layer which totally protects your website and internet connection for a long time.
Which Virtualization do you offer?
We offer KVM Virtualization to all of our clients with our Luxembourg virtual private hosting. KVM is the Kernel-based Virtual Machine which can be used to create virtual machines.
Can I re-install unlimited Software?
Of course! You can install or re-install many number of Software whenever needed. If you have unexpectedly uninstalled your any Software then don't worry at all, you can come back again it by re-install.
Why I use Luxembourg VPS?
You can use our Luxembourg VPS server for multiple businesses such as forex trading, websites, eCommerce shopping websites, online stores, proxy, gaming, test environment, email services, etc.
How to upgrade/downgrade resources?
Contact our technical support team if you want to upgrade or downgrade your resources. When you will pay a little amount of fees, you can enhance your resources yourself by utilizing cPanel.
What are payment methods to buy Luxembourg VPS?
To buy Luxembourg virtual private server hosting, you can choose one suitable payment method from namely Bitcoin Cryptocurrency, MasterCard, Perfect Money, PayPal, Visa Card.
---