VPS Server Hosting Isle of Man
Data Center in Ballasalla
Same Price for Linux / Windows
Discover an exceptional opportunity to boost your business in Europe without the need for physical presence. Our strategically located Tier III data center in Ballasalla City, Isle of Man, offers a unique and purposeful solution for expanding your business empire. This prime European location allows you to tap into the vast European market effortlessly. Our state-of-the-art VPS Server, housed within this cutting-edge facility, provides you with the latest in hosting technology, ensuring your business thrives in today's digital landscape. Connectivity is paramount, and our data center delivers with lightning-fast internet speeds of up to 2000 Mbps. This robust network infrastructure guarantees the responsiveness and efficiency of your online operations. Worried about bandwidth limitations? Rest assured, we offer generous monthly traffic allowances, keeping your data flowing smoothly without any bottlenecks. Efficiency is key to success, and our SSD-based storage solutions ensure lightning-fast data access, facilitating seamless workflows with no lag. Security is a top priority for us. We employ standard, least-filtered firewall technology to safeguard your data from external threats. Additionally, our core virtualization technology, KVM, efficiently handles a variety of queries while enhancing the overall security of your machine. By selecting our Isle of Man VPS Server within our Tier III data center, you're not just obtaining hosting services; you're investing in the future of your business. With unmatched technology, a strategic location, and unwavering commitment to security, we're here to help you seize new opportunities in the European market. Don't miss out on the chance to elevate your business without the constraints of physical presence.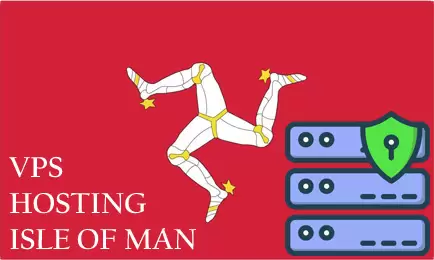 Buy Isle of Man Fast VPS Plans
Explore our Isle of Man VPS Hosting Plans, where we offer secure and powerful hosting solutions tailor-made for businesses and individuals. Nestled strategically in the heart of Europe, our Isle of Man data center ensures unparalleled connectivity to the European market while prioritizing data privacy and security. We take pride in equipping our VPS Hosting Plans with cutting-edge technology, including lightning-fast SSD storage and robust KVM virtualization, making them a top choice for businesses seeking reliability and performance.
CPU Cores
RAM
Storage
Bandwidth
Port
OS
Price
01
1 GB
15 GB SSD
1 TB
2 Gbps

$19.99

/ Month
Order Now
01
2 GB
20 GB SSD
2 TB
2 Gbps

$28.99

/ Month
Order Now
02
4 GB
45 GB SSD
4 TB
2 Gbps

$49.99

/ Month
Order Now
02
6 GB
75 GB SSD
6 TB
2 Gbps

$64.99

/ Month
Order Now
02
8 GB
100 GB SSD
10 TB
2 Gbps

$89.99

/ Month
Order Now
04
8 GB
100 GB SSD
10 TB
2 Gbps

$139.99

/ Month
Order Now
---
Ask for Bare Metal Dedicated Resources
For time being, we are not selling dedicated servers from Isle of Man Data Center but if your desired project is not fitting in the resources of a VPS then you can always browse through our catalogue of Dedicated Servers available in nearby spots.